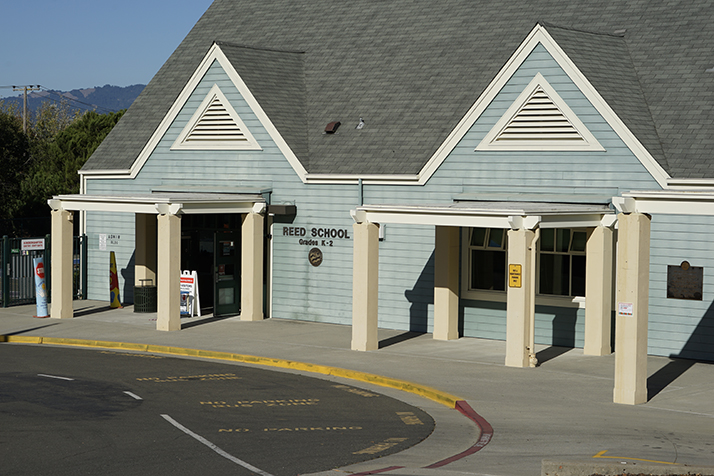 The four candidates campaigning for two open seats in the North Bay's Reed Union School District's Board of Trustees are focused on reopening the schools safely and improving communication with the community.
The K-8 public school district serving Tiburon, Belvedere, and Corte Madera residents opened its doors to hybrid in-person learning on Oct. 5. The four candidates answered questions related to COVID during a two-hour live webinar, hosted by the League of Women Voters of Marin County.
All candidates support the district's phased reopening plan which intends to guide the district toward a full reopening in five phases. The district is currently operating in phase 2.
Under phase 2, half of each classroom's students attend in-person on alternating days, while the other half work from home. These guidelines are approved by Marin Public Health.
Liz Webb, the sole incumbent and a data analyst who has worked as a trustee on COVID solutions since March, played a key role in passing the phased reopening plan. She said she is confident in the district's current hybrid model.
"How do we ensure we all feel safe? Data states we are in a safe time, but I understand and empathize with that uncertainty," Webb said.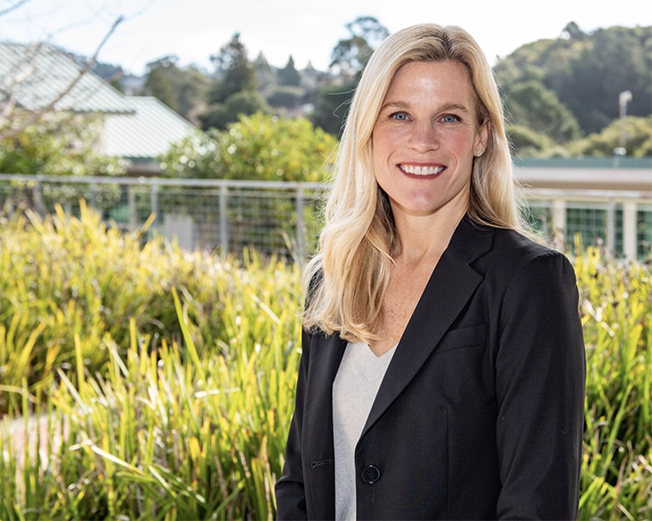 Webb bases her analysis on Marin Health & Human Services data, which updates once every three days. On average, fifteen people have tested positive for COVID-19 each day in Marin County since the beginning of October, keeping the county's percent positive test rate under 2 percent for the entire month.
Webb helped revive an in-district Communications Committee, and is interested in gathering more surveys from RUSD community members heading forward.
"I spend my life doing surveys on quantitative data. If you give that to me, I am so appreciative and so confident we are making the right decisions when we have that data," Webb said.
The other candidates agree surveys should be used to solicit community feedback heading forward, but they believe the current school board didn't effectively communicate COVID-related information when reopening decisions were being made.
"Everybody will agree there was a lack of communication, and to be fair, nobody knew what to communicate because it was changing day by day," said Jacqueline Jaffee, an attorney, non-profit leader, and RUSD parent, who is competing for one of the open seats.
If elected, Jaffee hopes to ease communication tensions between parents, teachers, and the RUSD administration by reinvigorating the RUSD community's common goal to support the students.
"It feels divisive, like parent pitted against teacher, and we know that's not true," said Jaffee. "At the end of the day all of us want to support these kids. We want our kids to learn, we want the teachers to teach, and we get there with communication."
Dan Emerson, also running for the school board, is concerned about the current board's approach to crisis management. According to Emerson, the board has yet to communicate how they would adjust school programming in a COVID emergency.
"What happens when there is an outbreak, what are they going to do? No one's ever told us the option," Emerson said. "As a board member, I'd hope that plan was already in place."
Emerson said his background as a higher education administrator prepared him well to guide the district from an advisory perspective.
"I'm not going to go in and measure and make sure [the students] are socially distant," Emerson said. "That's not my job as a board member. A board member is to look at the big picture and ask, have we looked at all the options?"
Candidate Chuck Hornbrook, a businessman who previously oversaw the San Francisco Unified School Board's Education and Enrichment Fund, views COVID as an impetus to update classroom technology and improve tech literacy among the teachers.
"We need to be learning from COVID and… improving the technology at all the different physical locations," Hornbrook said. "There's some challenges with some of the teachers just using the technology… we need to throw in some teacher training."
However, Hornbrook is also preparing to navigate budget cuts. Hornbrook is predicting a 10 percent deficit next year due to lower enrollment numbers and potentially fewer donors.
"There's going to be a need to find alternative sources of income, whether it's grants or other things that the school district generally doesn't chase after. That's going to be the next piece," Hornbrook said.