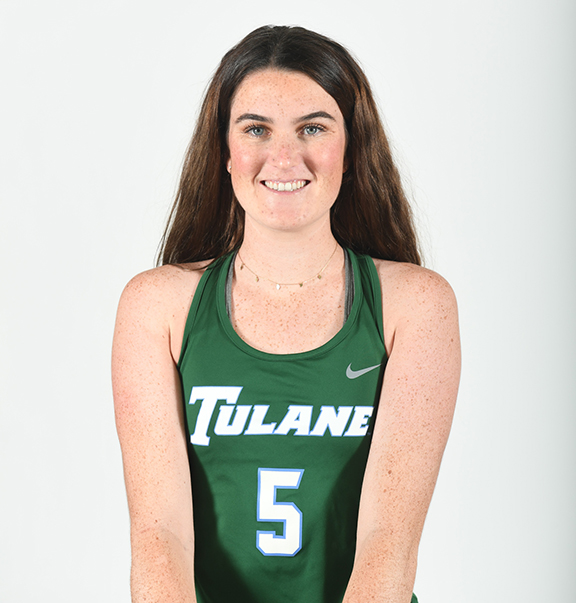 College sports are back in season.
Last month, the Pac-12 CEO group unanimously voted to reverse the August 11 decision to postpone a fall sports season to 2021 – just 45 days after the Pac-12 released a 12-page document it was not safe to do so.
The move by the Pac-12 comes in wake of a similar reversal of plans by the Big Ten conference, which will kick off its season tomorrow, October 24. The reason? Players want to play, and there are measures put in place that will prioritize the health and safety of student athletes, says Michael Schill, President of the University of Oregon.
What wasn't the reason? Money. Or so says Schill.
"The vote was unanimous. It was a collegial, wonderful conversation," said Schill in a press conference on September 24. " Let me just say one thing it was not about. . .  This has nothing to do with money. It was never once mentioned as a consideration."
Addison Hermstad, a Division I beach volleyball player and senior at Tulane University, doesn't buy it.
"I really think that for once in college athletics history, they were prioritizing athletes over profit," said Hermstad when speaking about the Pac-12's initial decision to cancel the fall sports season. " And obviously they're going back on that now… I really do think it's because of profit. I don't think it's because players want to play. I think that people just want to make money. And I think it's really messed up."
Hermstad also had her season cut short earlier this year due to COVID-19 after starting her season at a career high with a victory against #1 UCLA. It's up in the air whether she will have a senior season this year, but she and her team are back on campus and training regardless.
Besides football, men and women's basketball will resume their seasons starting November 25, along with other winter sports such as men's and women's swimming and diving, wrestling, and gymnastics.
Other fall sports, including cross country, women's volleyball, and men's and women's soccer, had their NCAA championship events moved to the spring, and so their seasons will be contested in line with that schedule.
Hermstad thinks that the decision to continue college athletics is rooted in financial motivation. "I think athletic programs everywhere use the excuse "the players want to play, so we're going to let them…" but I don't think that that's genuine," she said. " I think that a lot of programs are doing it because they want to make money. . .  And I think when it comes down to it, they should be making decisions that are best for us. . .  but I don't think they are."
Data from the NCAA website reports that the total athletics revenue reported among all NCAA athletics departments in 2019 was $18.9 billion.
U.C.L.A.'s athletic department was $18.9 million in debt last year, Stanford dropped 11 sports earlier this summer that were allegedly becoming too costly, and Washington State estimates its athletic department debt will be $99 million by next summer. But Schill and others on the media webinar really emphasized the notion that athletes and their desire to play drove the final decision.
"[Playing] is something that they dream of… this is something that they want for their future," said Schill. "This is something that they have been deprived of and COVID-19 has taken so much away from these students."
Although collegiate student athletes are, in theory, extremely healthy individuals that have very low likelihoods of dying from COVID-19, they are not spared from permanent effects the virus has on the human body. Researchers from Ohio State are publishing new data that suggests up to 15% of healthy college athletes show signs of heart inflammation as they recover from COVID-19.
Many athletes are willing to take the risk.
Bradley Archer, a sophomore tight-end at Stanford, said "I think it was a good decision [to continue the season] … I know Stanford and the Pac-12 as a whole have a great plan to try and keep everyone safe and healthy."
Others are wary. Many college football players have opted out of this year's season. Star athletes such as Stanford's Walker Little, USC's Jay Tufele, and Oregon's Thomas Graham are among those who will bypass their season and declare for the NFL Draft instead.
Officials said their concerns over players' health and safety had been assuaged after arriving at a deal with COVID-19-test maker Quidel. Regular testing, they said, will ensure well-being of athletes.
However, regular testing may not be enough.
Coaches and athletes alike continue to test positive for coronavirus, contradicting the feasibility of having a safe fall sports season. In the past 7 days alone, the University of Toledo paused men's basketball activities for two weeks after six players tested positive for COVID-19 on Tuesday, October 20, Purdue football coach Jeff Brohm confirmed Monday, October 19, he had a positive COVID-19 test, and on Saturday, October 17, University of Florida coach Dan Mullen announced that he tested positive for COVID-19. Hermstad's beach volleyball team at Tulane also faced an outbreak of COVID-19 earlier this fall.
In many ways, skepticism of moving forward with a fall sports season with a contact sport is warranted. The upward trend in positive cases points toward the possibility of canceling the fall sports season before it even starts. However, the actual long-lasting effects of COVID-19 is not something that can be determined at this time. And college sports administrators are leaning into that.
"Daily rapid-results testing has been a game-changer in enabling us to move forward with confidence that we can create a safe environment for our student-athletes while giving them the opportunity to pursue their dreams," said Pac-12 Commissioner Larry Scott.
Regardless of whether money is an ulterior motive or not, collegiate fall sports seasons across the nation are starting. And if COVID-19's long lasting effects are fatal for student athletes, it may be too late to reverse its course.