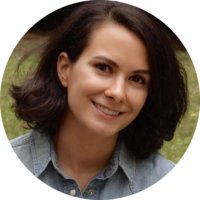 Irene Casado Sanchez
Irene Casado Sánchez is a Spanish journalist based in Paris since 2014. In the last six years, she has led the Spanish section of Mediapart, a French investigative journal, where she contributed to Football Leaks' investigation, a massive exposé that shone a light on the dark side of the European soccer world. At the same time, she developed a career as a foreign correspondent following French current affairs for several publications such as El Confidencial and El Periodico de Cataluña. She also worked for broadcast media including CNN, Univision, Cadena Ser, and Radio France Internationale. She is interested in cross-border investigations, new forms of storytelling and combating disinformation through her work.
At the peak of the coronavirus pandemic, overcrowded dwellings turned into COVID-19 clusters, hitting agricultural workers disproportionately hard.
Farmworker Caravan delivers nonperishable foods and household essentials to Santa Clara, Monterey, Santa Cruz, San Benito and San Luis Obispo Counties, where local organizations distribute the items to more than 500 farmworker families once a month.