In December 2020, California halted the use of the pesticide chlorpyrifos because of its association with neurological damage in children. But a host of lesser-known toxic pesticides are still in use, putting Californian farmworkers and their children at risk without their knowledge.
One of the most widely used chemicals, sulfur, is linked to respiratory problems in young children, the organophosphates and the carbamates, much less known to the public, are associated with neurological developmental problems.
All of them are currently used in the fields of California.
A recently published study conducted prior to the ban of chlorpyriphos, showed farmworker's kids experienced 26% more detections of this chemical in their bodies than urban non-farmworkers' children.
Under California regulations, farmworkers have the right to be informed by their employers about where the pesticides are applied, when the application starts and ends, and the name of the pesticides and its active ingredients. Employers must also ensure that every field worker receives a pesticide training every year.
But there is limited oversight of these regulations. Despite the large number of farms in certain counties, the number of local enforcement officers is narrow. As an example, in Santa Cruz County, where 358 commercial farms are registered, the agricultural commissioner who is in charge of local enforcement and inspections, only has three staffers in charge of overseeing compliance with the norms.
And farmworkers, many of whom are undocumented, are reluctant to be interviewed or to report violations to government officials for fear of losing their jobs or being deported.
"Being undocumented puts them in a very perilous situation. They don't want to rock the boat. They don't want to draw attention to themselves. They don't want to make their employer unhappy," said Andy Calderwood, deputy agricultural commissioner in Ventura County.
Farmworkers' need for more information on pesticides
Ernestina Solorio, a Mexican immigrant, has worked in the fields of Watsonville picking vegetables and fruits for more than two decades. While pregnant in 2007 Solorio picked strawberries – the crop most likely to be contaminated with pesticide residues according to the Environmental Working Group.
Solorio's 14-years-old son has learning disorders. He has just started high school, where his difficulties in staying focused and acquiring new knowledge has become a source of frustration.
"He has the support of a psychologist and a counselor, but he gets upset and ends up skipping classes," said Solorio on the other end of the phone as she waited to go into a meeting with her son's teacher.
Prenatal exposures to chlorpyrifos – that were applied indiscriminately in the fields when Solorio was pregnant –, are associated with lower birth weight, reduced IQ, loss of working memory, attention disorders, and delayed motor development, according to the Learning Disabilities Association of America.
Doctors haven't confirmed that Solorio son's condition is related to pesticide exposure during her pregnancy, but she wonders if the picture would have been different if she had not worked in the fields.
"If I had known the harmful effects of pesticides, as I know now, I would not have worked, I would not have exposed myself, I would not have risked… my son's life, because I had a high-risk pregnancy," Solorio said.
But nobody told her of the consequences of pesticides to her and her child's health.
"Now, thanks to the Center for Farmworker Families [a non-profit organization dedicated to advocacy for farmworker families], I know the risks associated with pesticides and how to protect my family from them," Solorio said. "I wish someone had bothered to inform me years ago."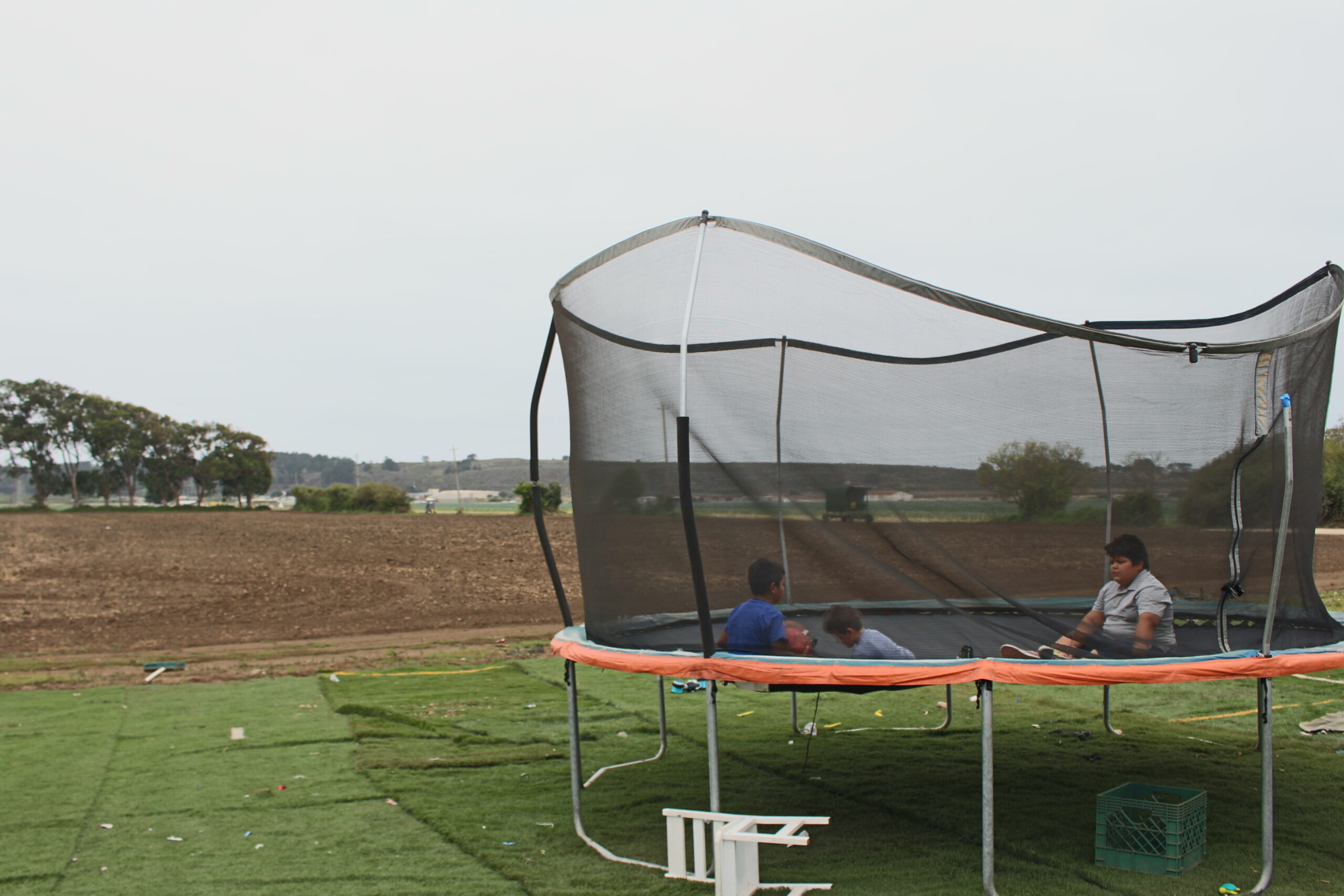 Chlorpyrifos' "chemical cousins"
More than 41 millions pounds of carcinogenic pesticides, more than 4 million pounds of pesticides identified as cholinesterase inhibitors, which can affect the nervous system, and 43 million pounds of pesticides that are toxic air contaminants, were sprayed in California's fields in 2017, according to the last Pesticide Use Report conducted by the California Department of Pesticide Regulation.
All pesticides sold and used in California are evaluated by the department. In its evaluation, the agency takes into account "potential human health and environmental effects" of pesticides, according to Leia Bailey, assistant director of communications and outreach at the department. Bailey also said in an email to Peninsula Press that pesticides may be reevaluated if harm to health or the environment is proven.
In the meantime, two particularly dangerous chemicals are applied in the fields of California: the organophosphates and the carbamates, "the chlorpyrifos' chemical cousins," said Miriam Rotkin-Ellman, senior scientist at the environmental advocacy group Natural Resources Defense Council.
"They act to kill pests in a similar way [as chlorpyrifos], and they act in the body in a similar way too. [These chemicals] collectively together are known to harm the developing brain of kids," said Rotkin-Ellman.
So far, there is no official record of the number of farmworkers' children ill due to exposure to pesticides. The lack of expertise of physicians to detect these pesticide-related diseases and the large number of factors that can play a role in the development of these conditions explain this data gap, according to Rotkin-Ellman.
"When I used to work in the fields, we came home and, with our clothes dirty, we used to cook. If we had had more information, we would have taken more precautions, because we didn't think that going to pick strawberries would be the cause of the children having a condition in the future," said Teresa Gomez, former farmworker in Oxnard and member of the Californians for Pesticide Reform, a statewide advocacy coalition based in Berkeley.
Gomez has never received or been offered any training on the risks related to pesticides during her more than two decades picking berries in Oxnard's fields.
"They spray at 5 o'clock in the morning and you go to work at 6:30 am," said Flor Alvarado, a Mexican farmworker in Oxnard, where she mainly picks strawberries. "You do not know what spray they used, because they do not tell you. They just say, 'it is nothing, it is water for the plants.'"
Like Alvarado in Oxnard, Solorio faces the same problem in Watsonville. "I have tried to find out what pesticides they use, and they don't tell us, why don't they tell us? Because we don't understand? Because they don't want us to be aware of what they use?", Solorio said. "I don't know the answer, but sometimes you are afraid to speak up or ask more questions for fear of losing the job."
For Dr. Ann Lopez, executive director of the Center for Farmworker Families, there is no room for doubt: "It is a matter of environmental racism," she said.
Scientific research warns of an ongoing problem
Meanwhile, the risks to which farmworkers are unknowingly exposed are overwhelming.
According to a study led by UCLA and published last June, the exposure during pregnancy to a wide variety of pesticides may lead to the development of central nervous system tumors during childhood.
The researchers found that "the increased risk of these tumors…occurs even if the mother is not a farmworker but lived as much as 2.5 miles away from the field where the pesticides are sprayed."
Dr. Julia Heck, coauthor of this study, said that while her research did not record the specific profession of those affected, because it focuses on rural parts of California, many of the subjects were likely farmworkers.
Another study carried out in the Salinas Valley's agricultural community led UC Berkeley found that exposure to sulfur – the most heavily pesticide component use in California – may harm the respiratory health of children living near farms.
Since 1999, the Center for the Health Assessment of Mothers and Children of Salinas (CHAMACOS) Study tracks more than 600 farmworkers' kids in the agricultural region of Salinas, documenting the different conditions that affect them due to their exposure to pesticides before and after birth.
In the last 19 years, this study, headed by UC Berkeley, has spearheaded over 150 publications, reporting the impact of pesticides on the health of farmworkers' children.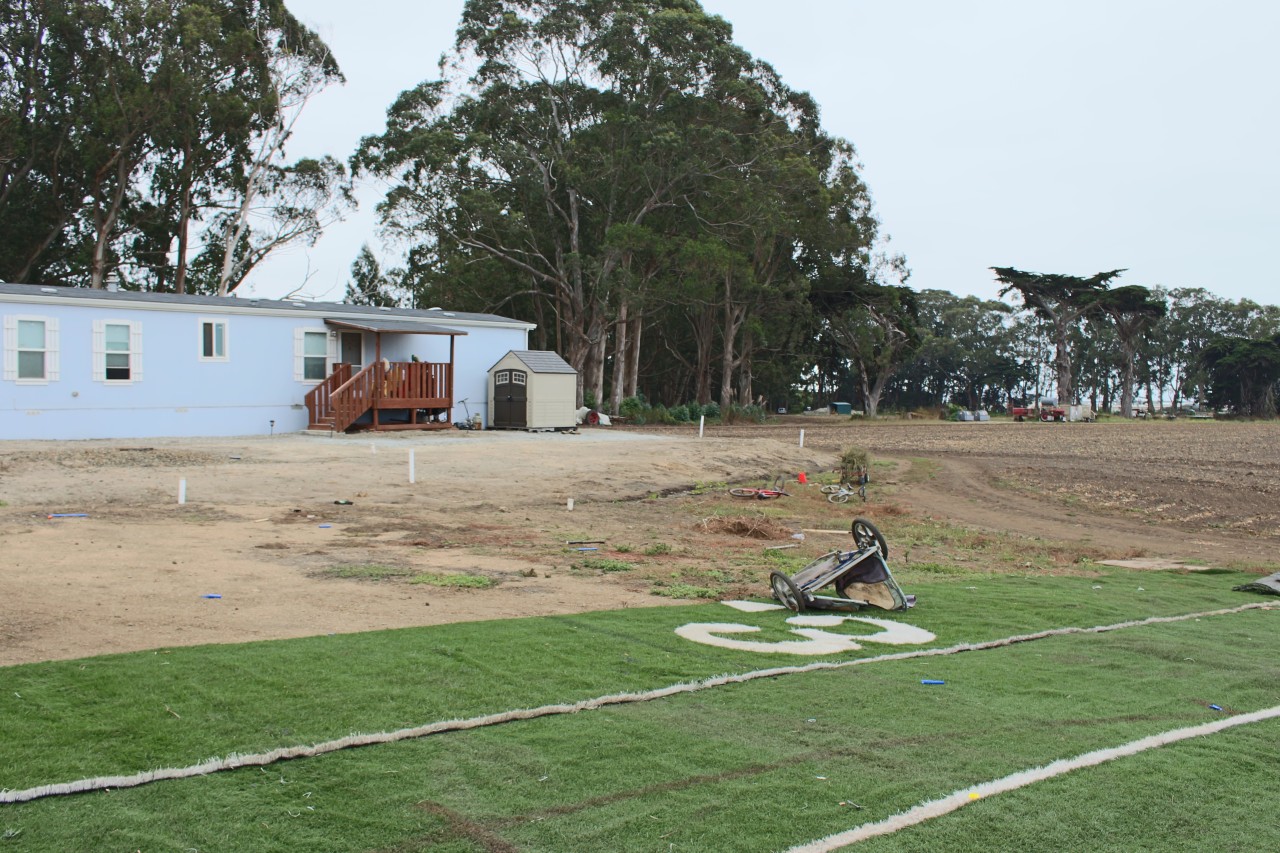 Informing farmworkers of their rights regarding pesticide use
With the support of local NGOs, Alex Cadenas, an outreach and education specialist for the California Department of Pesticide Regulation's Health and Safety branch, organizes public events across the state to inform farmworkers about their labor rights regarding pesticides and the risks of those chemicals to their health.
In the whole branch, he is the only one in charge of this essential task.
"There is always room for improvement," said Cadenas. "I wish I could have more people in my outreach [for worker health and safety] department where everybody would speak a different language: that will be like my dream team. Unfortunately, it is only me."
The California Department of Pesticide Regulations, when asked about having only one person doing this job for the entire state, pointed out that the agency has "an environmental justice liaison, an incoming assistant director of environmental justice and equity, and a whole team that supports outreach efforts across the state."
Local inspections and enforcements are mainly left to the counties.
The Department of Pesticide Regulation "provides oversight and guidance to the County Agricultural Commissioners on the enforcement of pesticide laws and regulation across the state," according to Bailey.
Over the past year, the Santa Cruz County Agricultural Commissioner conducted 74 pesticide-use enforcement inspections, said David Sanford, deputy agricultural commissioner. Of these inspections, 18 resulted in non-compliances, but the agricultural commissioner only issued six notices of proposed action. In those cases, the monetary fine can range from $250 to $5,000.
An enforcement inspection includes looking to see if farmers have proper signage of where pesticides are used and if they are training farmworkers how to dress and protect themselves from exposure.
According to Sanford, field workers' complaints about pesticide use are handled as a priority, however, in the last year, the commissioner did not receive any.
A similar scenario is seen in Ventura County, which includes Oxnard's fields. "We very rarely get field workers themselves who will make a complaint to our office," said Calderwood. "There seems to be a kind of a trust factor that we're trying to overcome."
It was not until last July that the Ventura County Agricultural Commissioner specifically created a position –farmworker liaison– to address this issue. Since October 2021, this full-time job is occupied by an employee who speaks English, Spanish and Mixteco, a required skill to overcome the language barrier.
For scientist Rotkin-Ellman, more efforts are needed to protect farmworkers and their families, "Are the agencies in charge doing a good enough job enforcing the law? Is the law strong enough? I would say the evidence suggests that both of those aren't happening. There isn't good enforcement of the existing laws, and the existing laws are not sufficient."
Editor's Note: As of Feb. 11, 2022, this article has been updated to clarify the number of staff members with the Santa Cruz County Agricultural Commissioner who are dedicated to farm pesticide inspections and the amount of pesticides that were sprayed in the fields of California in 2017. The story was also changed to include statements from the California Department of Pesticide Regulation on its role in inspections and enforcement.