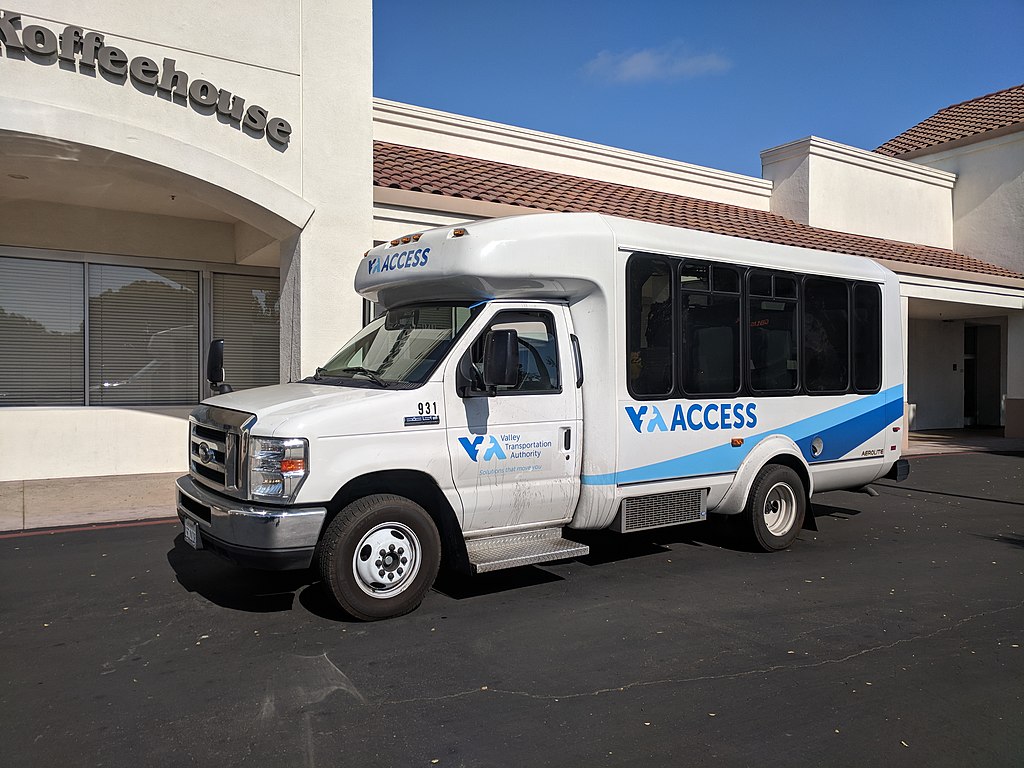 SAN JOSE, Calif. – Disabled Bay Area residents will enjoy a more seamless booking experience when scheduling Paratransit rides across county borders thanks to a $500,000 system overhaul set to launch in 2024.
The Regional Paratransit Trip Booking Project, which will first be piloted in Santa Clara and Alameda counties, is part of broader efforts by the Federal Transportation Authority to promote mobility and accessibility through tech-driven solutions. The new platform will automate the existing model that relies on human call operators to communicate between agencies across the nine Bay Area counties when booking cross-jurisdictional trips – a laborious and time-consuming process for both riders and operators that is riddled with opportunities for human error.
"The goal is to eliminate inefficiencies and promote a more positive rider experience," said MTC Metropolitan Transportation Commission Senior Program Coordinator Nisar Ahmed.
At a recent meeting of the Santa Clara Valley Transportation Authority's Committee for Transportation Mobility and Access, Ahmed shared hopes that the new technology will improve accuracy when coordinating trips between counties and eliminate errors that lead to lengthy delays and missed rides. Instead of operators needing to manually coordinate trips across different county-based agencies, riders will be able to make a single call during which the operator will access a software interface enabling them to book the entire trip for all involved service regions.
Paratransit is the result of civil rights legislation under the Americans with Disabilities Act (ADA) that requires transportation agencies operating fixed-route services to provide door-to-door shared rides for disabled users who are unable to access the fixed-route system. Yet despite representing a major win in the national disability rights movement, paratransit services in Santa Clara County and elsewhere are plagued with complaints of inefficiency and inadequacy.
CMTA committee member and Paratransit service user Jeffery Jokinen expressed his dismay at having his plans disrupted due to errors made by operators during the booking process: "That's just a person, I understand… [but] I had a job and I had to get there."
Alissa Bandalene is a resident of Santa Clara County and uses a power wheelchair as her primary mobility device. She says of VTA Access, Santa Clara County's paratransit service which serves on average 500,000 riders per year: "As a wheelchair user, you really have no other option. It's not like you can just say, Paratransit messed up so I'll call an Uber instead. Wheelchair accessible Ubers are almost impossible to get in this area."
In 2014 Uber launched its UberWAV service that offers wheelchair accessible rides to customers in select markets, and Lyft quickly followed suit making its own wheelchair accessible service available across certain major cities. But despite expansion of both services over the past decade, many riders continue to report being stranded without a suitable ride.
Vyoma Raman, a graduate student in computer science at Stanford University, is one of many disabled Uber customers who have faced challenges accessing UberWAV. "Either when I need to go somewhere with an Uber, there are just no WAVs available," she said. "Or I do have WAVs available, but none of them are willing to take me to my destination and they just cancel the ride."
Raman instead has relied on her parents for transportation to off-campus outings, which she acknowledged is not an option that is available to everyone and leaves her feeling stripped of her independence. But, she said, "I didn't have much of a choice unless I wanted to sacrifice my ability to leave Palo Alto and get out into the rest of the world."
In the absence of a reliable rideshare option, both Raman and Bandalene hope that this project will signal future efforts to integrate technology into the existing Paratransit interface.
On the prospect of future innovations in the Bay Area Paratransit system, Ahmed said: "We're working with our partner agencies to understand how things work and the challenges their riders face in the booking process and cancelation process so that the solutions can be properly designed and implemented."
The Regional Paratransit Trip Booking Project launched phase one of its research and design schedule earlier this year and is set to pilot within the operating systems of VTA Access and East Bay Paratransit in late 2024.