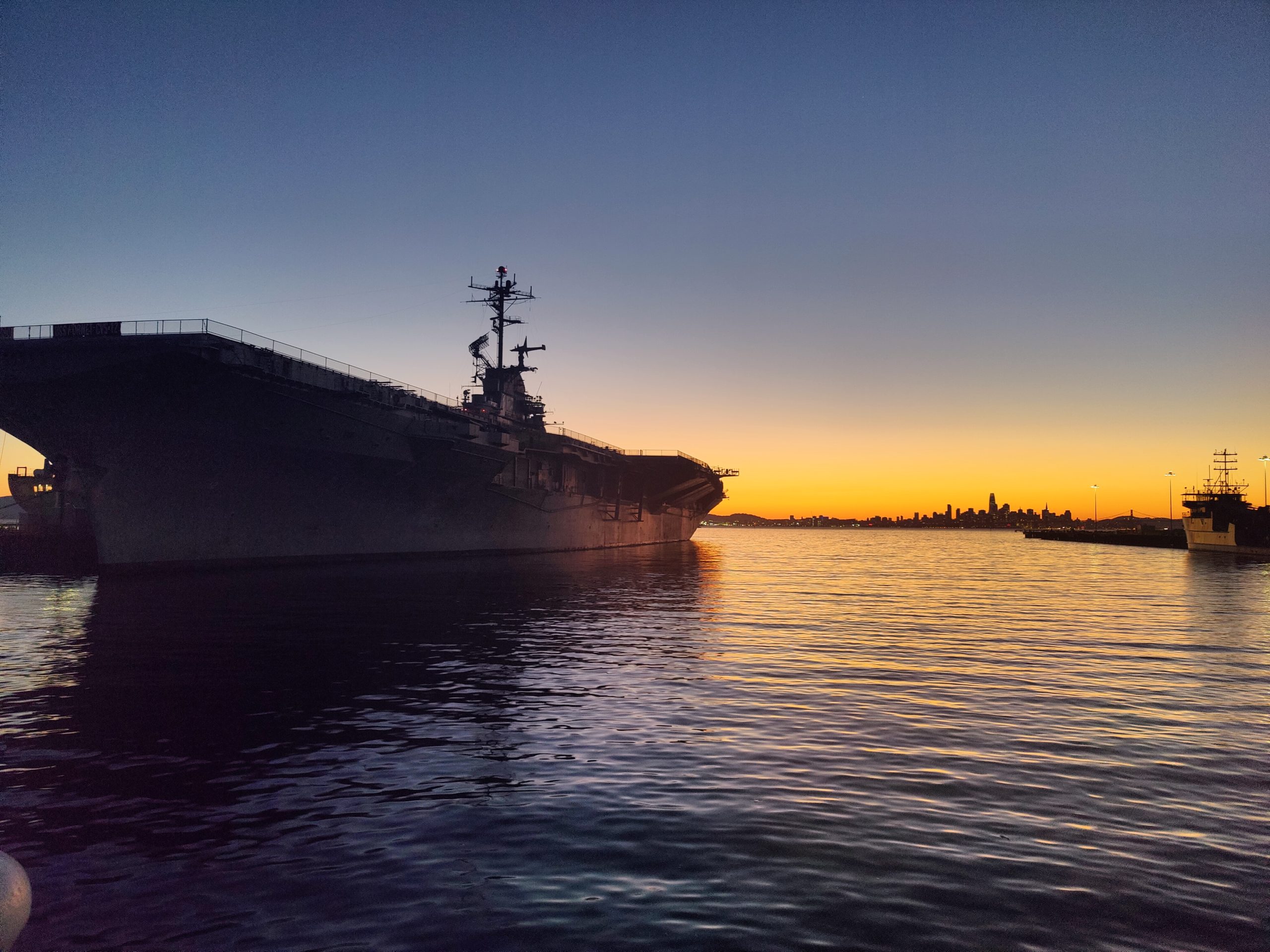 Military service members in the Bay Area are pooling funds and considering second jobs in preparation for a possible government shutdown next month. 
Although a temporary measure to delay the shutdown was finalized just hours before the Oct. 1 deadline, Congress must pass funding bills for the Department of Defense and the Department of Homeland Security by Nov. 17 or be forced to withhold pay for military personnel. This would result in a "profound impact on the lives of our troops and civilians," said Secretary of Defense Lloyd J. Austin III in a Pentagon press release.
After ending a three-week battle to replace Rep. Kevin McCarthy as Speaker of the House, only three weeks remain to pass a new funding bill, leaving service members and military leadership worried.  
In addition to pay issues and uncertainty for employees, operating under the current funding provided by a continuing resolution (CR) limits the military's ability to buy new equipment or carry out the plans of a previously signed budget.
Captain Lena Kaman, commanding officer of Naval Air Station Joint Reserve Base New Orleans, served as a legislative fellow in the House of Representatives in 2021 where Kaman recalled high-ranking military leaders saying, "The number one thing we need Congress to do is pass a budget, because being in CRs is so damaging."
There are sacrifices every military service member agrees to make when joining the armed forces — lost time with friends and family, moving to a new state or country every few years, and always being ready to deploy at a moments' notice — but the possibility of not receiving a paycheck is not one of them.
Several current and former military members spoke on condition of anonymity because they were not authorized to speak publicly about the matter.
"It makes me feel like they are holding us hostage," said a chief petty officer in the Bay Area in response to the lack of policies in place to pay military members during shutdowns.
In 2019, during the longest government shutdown in U.S. history, Coast Guard members went unpaid for 34 days. Those at the bottom of the pay scale resorted to credit cards, but when they finally received their paychecks, they were left to pay the interest. After that experience, some members created emergency plans for the next government shutdown. Officers in San Francisco are pooling funds to offer interest free loans while junior enlisted are seeking second jobs to cover their rent and grocery bills.
An assessment from the RAND Corporation, a nonpartisan think tank, found that 25.8% of active-duty military personnel were food insecure in 2018. The U.S. Department of Agriculture defines food insecurity as having limited access to adequate food due to lack of money and other resources. For the 160,000 military members stationed in California, this is amplified by a cost of living that is among the highest in the nation. For some, missing a single paycheck means being unable to cover essential bills, buy groceries, put gas in their cars and care for their families. 

Those with children must find alternate child care as government funded daycares are set to close if a shutdown occurs. Some government-funded daycare employees that serve military communities in California are offering services outside of their normal facilities. This leaves military families weighing their budget — pay for additional private care or make career sacrifices.
An Army special forces sergeant in the Bay Area, shared that his wife, who put her own career on hold to care for their four children through seven of his deployments, might have to quit her first steady job to care for their children, should the government shut down. 
According to the annual Army exit survey for 2023, which asks soldiers why they chose to leave the service, the second-highest reason is the impact of Army life on a significant other's career. The most common survey response cited the effects of deployments on family or personal relationships.
"It's harder for service members to adjudicate," said Kaman, comparing a government shutdown to expected sacrifices that come with the oath to serve. "It absolutely impacts retention."
A shutdown would also likely place 439,000 DoD civilian employees across the U.S. on mandatory leave without pay. Many work daily beside uniformed men and women on military bases, and without their presence, service members are expected to fill the gaps. Training events and exercises will be canceled, shipyard and aircraft maintenance will be delayed, and overall readiness of our military will be affected.
"It's demoralizing," a former military intelligence captain said when describing the yearlong planning effort for a multinational exercise that was canceled due to the government shutdown in 2019. "When large-scale events can be eliminated on a moment's notice, 'I'm like, what's the value of anything I'm doing?'"