PALO ALTO, Calif. — At the Stanford Shopping Center's Anthroplogie store on the afternoon of Oct. 15, two protesters were handing out leaflets containing information about acts of animal cruelty involved in fashion production.
Holding signs in front of the store entrance, the protesters were urging the store and its parent company — Urban Outfitters Inc. — to ban animal-derived products such as wool, leather, cashmere and mohair. Part of a larger campaign by a non-profit organization PETA, People for the Ethical Treatment of Animals, this Anthropologie protest has been periodic since last Christmas, and resumed recently after a several-month break.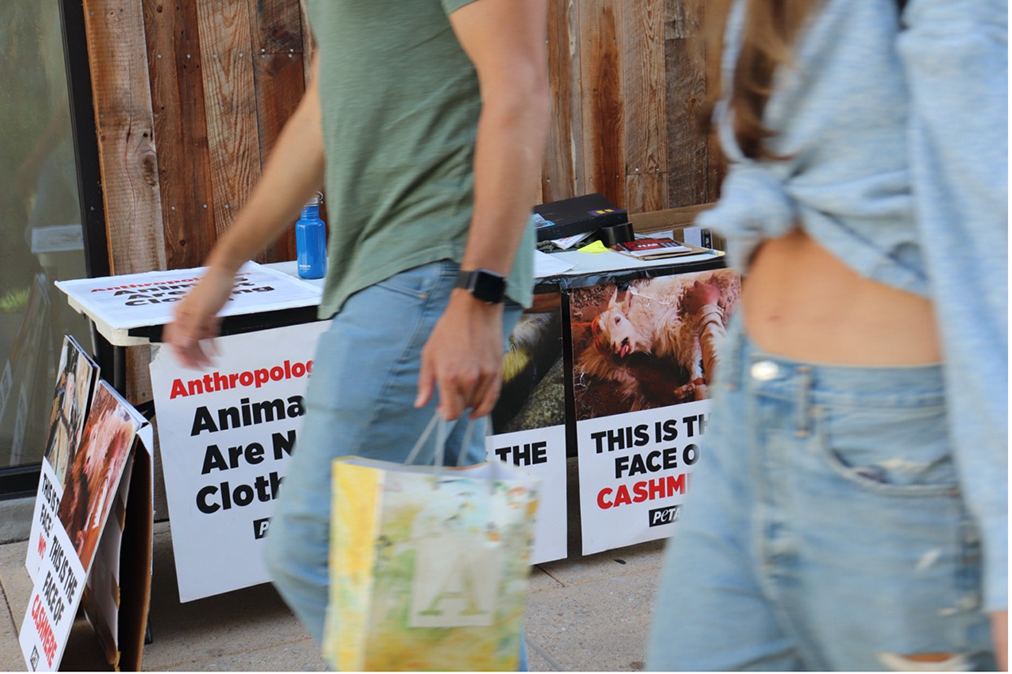 However, compared to the global scale of PETA, the protesters in front of Anthropologie seemed like lonely fighters. Here is a five-minute listen — meet the protesters and see what they have to say.