Born out of the refugee crisis at the California-Mexico border, a yearslong partnership between Stanford pediatricians and Tijuana midwives continues to improve the life-saving skills of providers caring for pregnant mothers seeking asylum in the US.
The partnership endures amid restrictions on migrants entering the US under Title 42, a recently upheld immigration policy that denies migrants the right to seek asylum on the grounds of preventing the spread of COVID-19.
Nearly 1.9 million migrants have been expelled under Title 42 since March 2020, forcing many migrants, including pregnant women, to wait in overcrowded shelters of border towns.
Since 2016, midwives have been the sole caregivers for many pregnant women at the border. Ximena Rojas, a midwife from Mexico, first noticed the influx of migrants crossing the border from Mexico to the U.S. when she was on her way home to Tijuana.
"Families were there for hours and hours and hours. Pretty much everyone there were black women with their babies," Rojas said in a meeting with Stanford pediatricians on Oct. 5, 2022. "These women didn't have any luggage with them, any jackets, any blankets. Just their babies in their arms."
After seeing the desperate need for providers, Rojas, a homebirth midwife of nearly 14 years, quickly turned her efforts to serving asylum-seekers and refugees at the Tijuana border.
"I couldn't unsee what I saw," Rojas said. "I was thinking about the mommas and the babies, and I felt so uncomfortable at home having my couch, my roof, my bed. I decided to do something."
Rojas recruited a group of local midwives to serve the pregnant mothers and their babies. They conducted prenatal checkups in the border-crossing line and procedures in the backseat of cars. Rojas provided her living room as a delivery room for the displaced refugees. When local hospitals started rejecting pregnant refugees due to COVID-19 restrictions, her group of eight midwives began caring for roughly 100 mothers per week, nearly three times their regular patient load.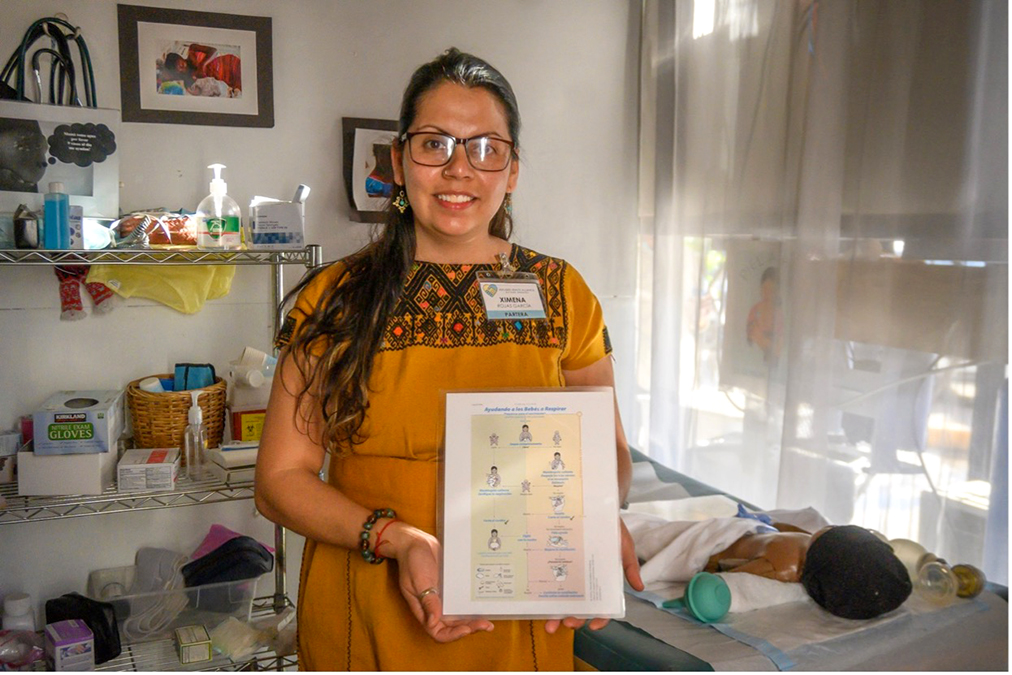 However, her group of mi­­dwives were only trained to care for full-term, healthy babies. Babies born to mothers with limited prenatal care and complex health issues from challenging migrations often presented with fatal complications, most commonly due to breathing difficulties.
In California, a group of doctors created Families at the Border, a network of physicians that aids asylum-seekers through fundraising, advocacy, and clinical support with non-profit organizations in Tijuana. When they learned about the midwives' need, Dr. Maggi Smeal, a Stanford pediatrician, mobilized her Families at the Border colleagues to help broaden the lifesaving skills of midwives delivering babies at the border.
"The demands are huge," said Dr. Maggi Smeal, a Stanford pediatrician, in an interview. "The shelters are very full."
The group employs Helping Babies Breathe, an American Academy of Pediatrics initiative that teaches basic neonatal resuscitation skills for babies that cannot breathe on their own after birth. Of an estimated four million global neonatal deaths, 99% occur in low- and middle-income countries, and the model has been shown to reduce neonatal mortality by nearly 50 percent in these settings.
"In that first minute [of life], 10% of babies can have respiratory difficulties of varying degrees," said Smeal. "Often it's very mild interventions that can really save lives and improve outcomes in that first golden minute."
To date, the Stanford Helping Babies Breathe group has conducted five virtual sessions to help midwives recognize and address the signs of respiratory distress in newborns. They have also donated training mannequins for the midwives' practice.
Although the group says that the refugee crisis at the border remains an issue, Rojas reflects on the success stories of migrants who have sought asylum. Many of the babies born in her living room are now living healthy lives in the US.
"We were able to provide a good beginning," Rojas said. "For those families, it was a life-changing experience that someone cared, and someone didn't let them deliver on the street because they didn't have an ID or Social Security number."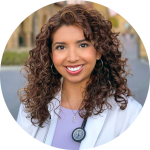 Janelle Chavez, from Port Isabel, Texas, aspires to promote health literacy and access to quality medical care in underserved populations. She graduated with a degree in Biology Honors from the University of Texas at Austin. During her studies, Janelle served as a health policy intern at the Texas State Capitol, assisted with MD Anderson Cancer Center telementoring efforts in the Rio Grande Valley, and worked with local doctors in the Dominican Republic and Peru. As a Stanford Medical student, Janelle collaborates with surgery faculty to evaluate disparities in access to emergency care and volunteers with the Families at the Border Initiative providing training and resources to providers caring for refugees in Tijuana, Mexico. Blending her passions for medicine and media, she creates videos about women's health issues for Stanford's Center for Health Education. Janelle is a National Cancer Institute R25E Fellow, UT Austin Dean's Honored Graduate, Forty Acres Scholar, Stamps Scholar, Coca-Cola Scholar and Knight-Hennessy Scholar.