The ESG movement, which stands for environmental social governance, has gained traction across virtually every industry. The call to divest from fossil fuels has always been particularly poignant on college campuses.
As the fossil fuel industry continues to miss estimates and climate change worsens, many schools have taken the plunge. Over 200 educational institutions universities have divested from fossil fuels.
This video breaks down the fundamentals of fossil fuel divestment, and how it works at the university endowment level. We use visual storytelling through watercolor to give you the basics.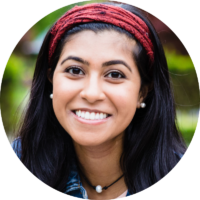 Jennah Haque graduated from MIT in 2021 with a Bachelor's degree in Computer Science, Data Science, and Economics and a minor in public policy. Having interned at Bloomberg, The Economist, and Crooked Media, Jennah has covered an array of subjects: the COVID-19 crisis, Black Lives Matter Protests, infrastructure, energy, and more. She is passionate about telling underrepresented stories, as well as injecting data and graphics into traditional storytelling. She originally hails from outside the DC area, which spurred her interest for writing and politics. In her free time, she plays field hockey.