Philz Coffees across the peninsula have been a founding place for startups. With their pour over techniques and specialty drinks like the mint mojito iced coffee, techies have flocked to these shops for a cup of joe.
But now, Philz Coffee has become a national phenomena. What once started out as a corner grocery store in the heart of the Mission has turned into almost 70 brick and mortar coffee shops across 10 major metropolitan areas.
What many don't know is that Phil of Philz is a Palestinian immigrant, who came to America to seek a better life and bring the flavors of Ramallah to the coffee table. Here is Philz story and how the fuel of Silicon Valley came to brew.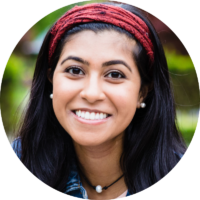 Jennah Haque graduated from MIT in 2021 with a Bachelor's degree in Computer Science, Data Science, and Economics and a minor in public policy. Having interned at Bloomberg, The Economist, and Crooked Media, Jennah has covered an array of subjects: the COVID-19 crisis, Black Lives Matter Protests, infrastructure, energy, and more. She is passionate about telling underrepresented stories, as well as injecting data and graphics into traditional storytelling. She originally hails from outside the DC area, which spurred her interest for writing and politics. In her free time, she plays field hockey.