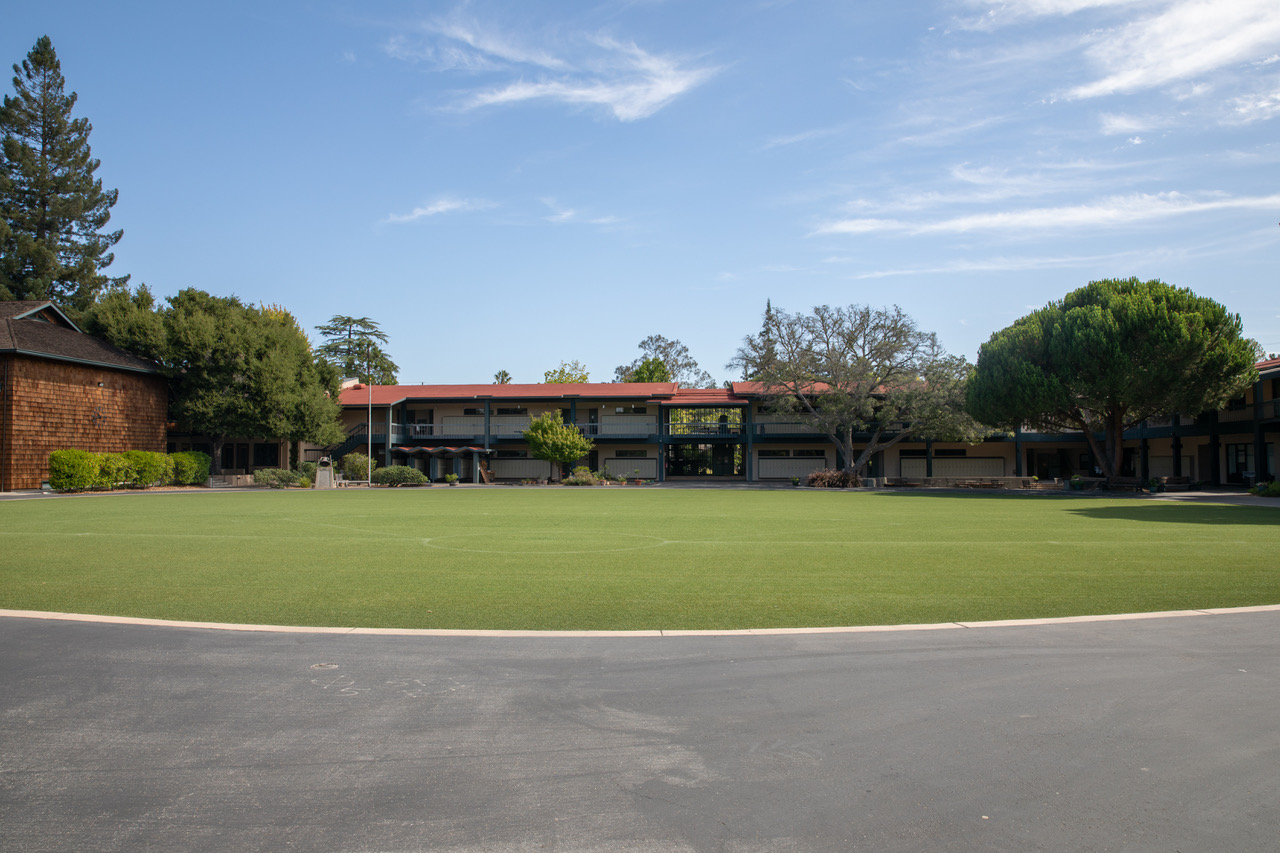 Ten years after the private all-girls school Castilleja began designing its large-scale renovation project, the plan remains in limbo as city officials continue to deliberate over its magnitude and timeline.
As Castilleja seeks Palo Alto City Council approval for their plans to increase enrollment, renovate classrooms and build an underground parking garage, neighboring residents have voiced concerns about construction and increased traffic.
Advocates for the private all-girls middle and high school argue that a larger enrollment will increase equity and access to the school's renowned resources, and that construction of a new parking garage will help assuage neighbors' complaints about traffic and parking. Since its founding in 1907, the school has operated on a six-acre plot located in a residential neighborhood in Palo Alto.
At a Planning and Transportation Commission meeting on Jan. 20, city officials disagreed about one of the school's central requests: to increase enrollment from its current cap of 415 to 450 and then gradually increase to 540.
Over the past five-year deliberation process, the Planning and Transportation Commission and City Council have volleyed proposals back and forth.
The Planning and Transportation Commission previously approved an increase in enrollment to 490 students, however the City Council has now asked the Commission to review the Council's revised plan with the 540 enrollment cap along with plans for the construction of an underground parking garage to keep cars off the surrounding neighborhood streets.
The Commission deadlocked 3-3 (one Commissioner recused himself) during an informal vote at the Jan 20 meeting on whether to allow the incremental enrollment cap increase up to 540 over the next five years.
Waning patience was apparent from commissioners in favor of approving the proposal. "It's undesirable – as soft a word as I can say – to have any project take six years through our process," said Commissioner Bart Hechtman.
Hechtman, along with Commissioners Giselle Rooh and Cari Templeton argue that Castilleja should now be allowed to grow enrollment to 540 students because requiring Castilleja to go through another city approval process every time they want an enrollment increase is overly burdensome on the school and city officials.
Other Commissioners argued that the enrollment cap should only be lifted to 450 students and then maintained there until the school can prove that the increased enrollment will not increase the amount of traffic in the neighboring area.
Commissioner Doria Summa argued this approach is necessary given "there's been, unfortunately, so much of a loss of faith between the community and the school regarding enrollment." In 2013, it was discovered that current Head of School Nanci Kauffman increased enrollment above the 415 student cap without city approval, drawing indignation from surrounding residents.
Former Castilleja student body president Divya Ganesan (Castilleja '21) explained that many Castilleja students and parents are frustrated with the seemingly endless neighbor demands.
"I can understand from the neighbors' perspective that it's hard to be around a place that has construction and traffic but I can guarantee that no neighbor moved there before Castilleja was there and so I think if you didn't want to live next to a school, you shouldn't have moved there," said Ganesan.
Some neighboring residents insist it's within their rights to curtail the project and have hired attorneys to investigate and verify Castilleja's past enrollment numbers.
"There's no reason to reward Castilleja with a new Conditional Use Permit [to build] when they have hidden [and] covered up [true enrollment numbers, and] showed intransigence." said Castilleja neighbor Kerry Yarkin during public comment at a subsequent City Council meeting on January 24.
Nevertheless, Ganesan insists that the project will be of net benefit to the surrounding area and beyond.
"The reason people want to increase our grade size is there's so many kids that want to go to Castilleja and could get such opportunity from it…Castilleja wants to increase financial aid and increase spots in the class and that serves the greater community," she said.
After submitting a request for more information on the school's annual event schedule, traffic reduction initiatives and enrollment plans at the end of the Jan. 20 meeting, the Planning and Transportation Commission plans to vote officially on the expansion proposal at an unspecified future meeting.