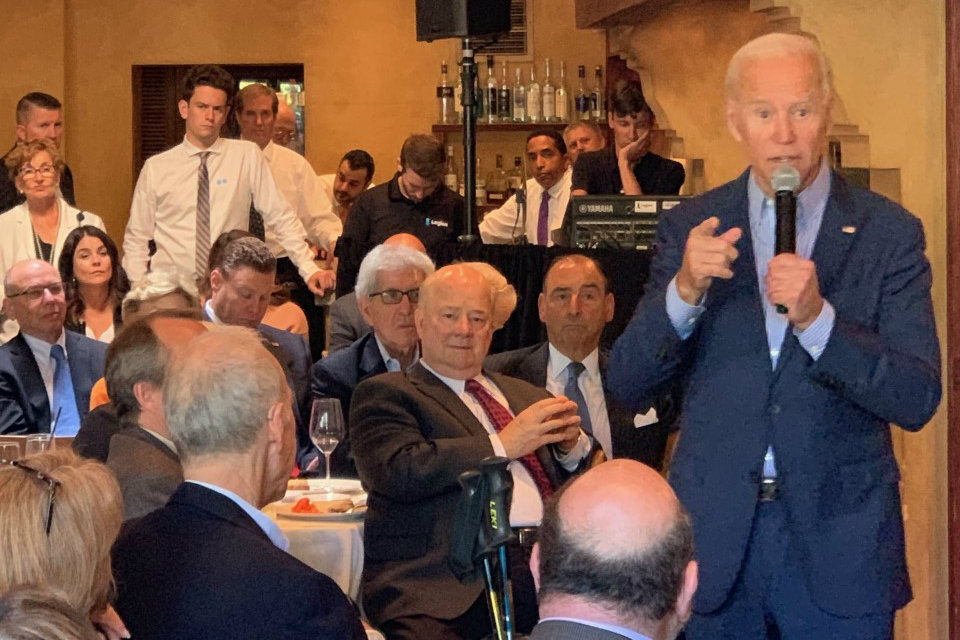 Former Vice President Joseph Biden said he doesn't "listen much" to Donald Trump when asked Thursday to respond to the president's public call in Washington for China to investigate Biden's son Hunter.
"I don't listen much to what the President had to say," Biden told a scrum of reporters outside a packed fundraising luncheon Biden held on Thursday in a restaurant in Palo Alto.
Trump's pressing of Ukraine's president to investigate the Bidens has already prompted an impeachment inquiry in the U.S. House. Trump again urged Ukraine to investigate Biden — and added China — in remarks to reporters at the White House.
The comments prompted U.S. Rep. Adam Schiff, the Democratic chairman of the U.S. House Intelligence Committee, to tweet: "The President cannot use the power of his office to pressure foreign leaders to investigate his political opponents. His rant this morning reinforces the urgency of our work."
Biden announced this week he had raised $15.2 million in the past three months, lagging rivals including Sen. Bernie Sanders and Mayor Pete Buttigieg, who reported raising $25 million and $19.1 million respectively.