Everyone, from college students to retired military veteran and local establishments relying on low-income employees, is impacted by the Bay Area's housing crisis. Ad hoc communities comprised of transient recreational vehicles continue to grow.
The cities of Palo Alto, Mountain View and East Palo Alto house many workers from local technology companies fueling the Bay Area's economy. But life is far from perfect for average residents who have lived in the region for years. According to a report by the The Mercury News, Palo Alto's homeless population increased by 26 percent in the last two years alone.
Palo Alto, which is home to high-income tech workers, has seen housing prices skyrocket. And the cost of living in the area is challenging even for those earning a six-figure income. For service and skilled labor workers, the situation is devastating. These workers might travel up to four hours per day to get to Palo Alto and the surrounding cities are also cost-prohibitive.
Opinions amongst the community-at-large vary widely as seen in comments posted under Mercury News article "Last Refuge." The images evoke feelings of sadness, sympathy and a "what can we do" from many. They invoke anger and resentment in others.
Beyond the region, cities and communities across the country should pay attention to what's happening in the Bay Area for the following reasons:
Nearly 80 percent of Americans live paycheck-to-paycheck. According to CareerBuilder, most Americans receive an income barely enough to pay off their monthly bills. The majority of Americans are just one month away from living on the streets.
Automation could replace 40 percent of jobs within the next 15 years. According to a report by Fortune, substantial job loss will happen by 2025. U.S. service jobs like cashiers and warehouse workers are already being replaced by automation.
US home prices are rising at twice the speed of wage growth. Pay close attention to this statistic from a 2018 Reuters' poll. California's scenario now gets very real for the rest of the country. Home prices continue to rise in the Bay and across the country regardless of per capita income.
Local governments in the Bay Area, find themselves in a difficult position as they work to support the RV communities, while also maintaining health and safety standards. The City of Palo Alto recently changed parking allowance from 72 hours to two hours on many roads, including large portions of El Camino Real to prevent RVs from lining the streets. One alternate solution approved by the city in January 2019 is the Palo Alto Housing project at 3703-3709 El Camino Real, which will provide 59 units of below-market cost housing. Timing to break ground has not been confirmed.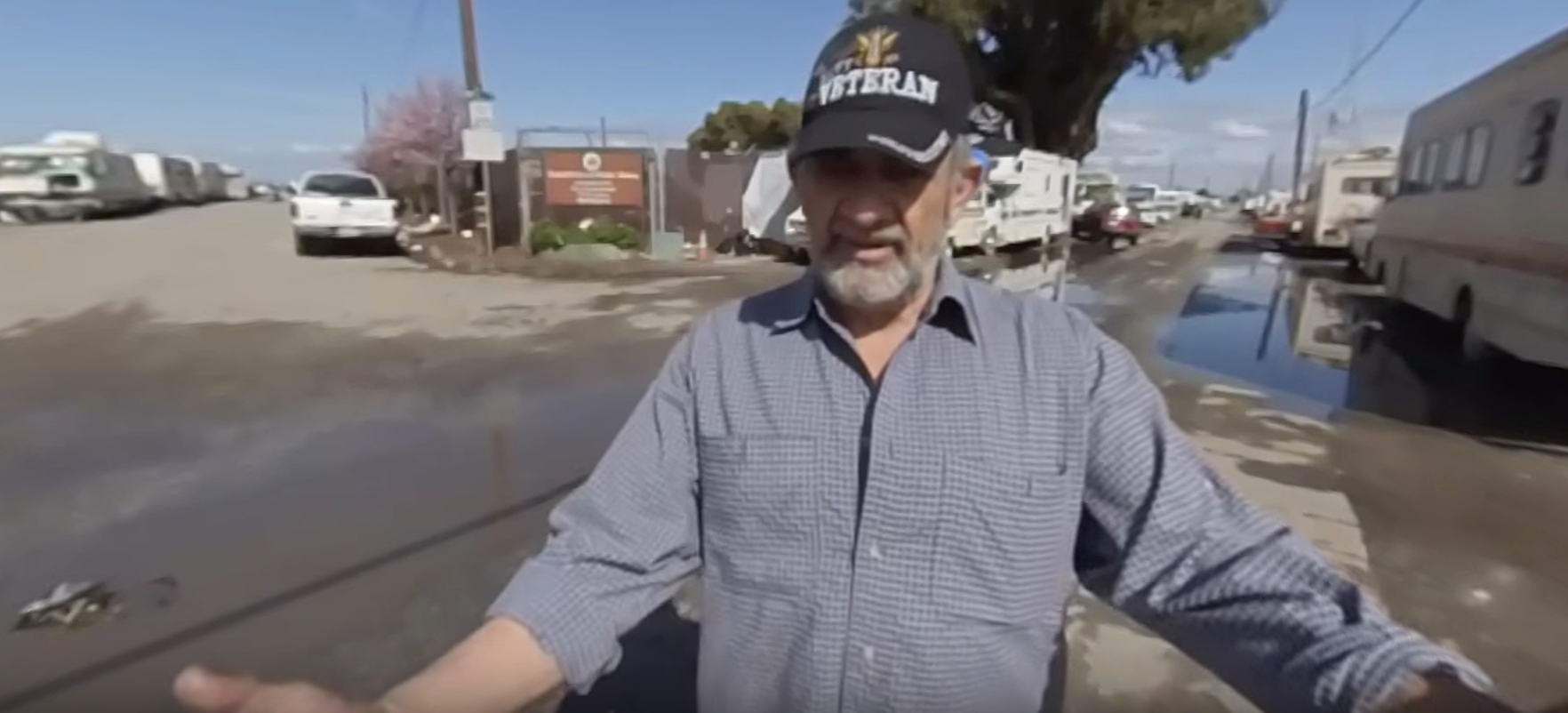 In parallel, the clock is ticking for a mobile home community along Bay Road. According to Jose Rodriguez, acting spokesman for RV Families Association of East Palo Alto, it is unclear how much time they have before they will be forced to move. The city has been working with Project WeHOPE, which provides unique Emergency and Supportive Housing Shelter for the unhoused. According to Rodriguez, he has yet to receive final confirmation as to what their future holds. He plans to meet with city officials within the week to confirm a final solution.
Besides representing the mobile home residents on Bay Road, Rodriguez says he is a U.S. military veteran and construction laborer, currently out-of-work due to disabilities. His community is located on the narrow strip of Bay Road known as 'Cooley Landing' in East Palo Alto where approximately 50 RVs reside. Living with Rodriguez is his family, including his children and dog.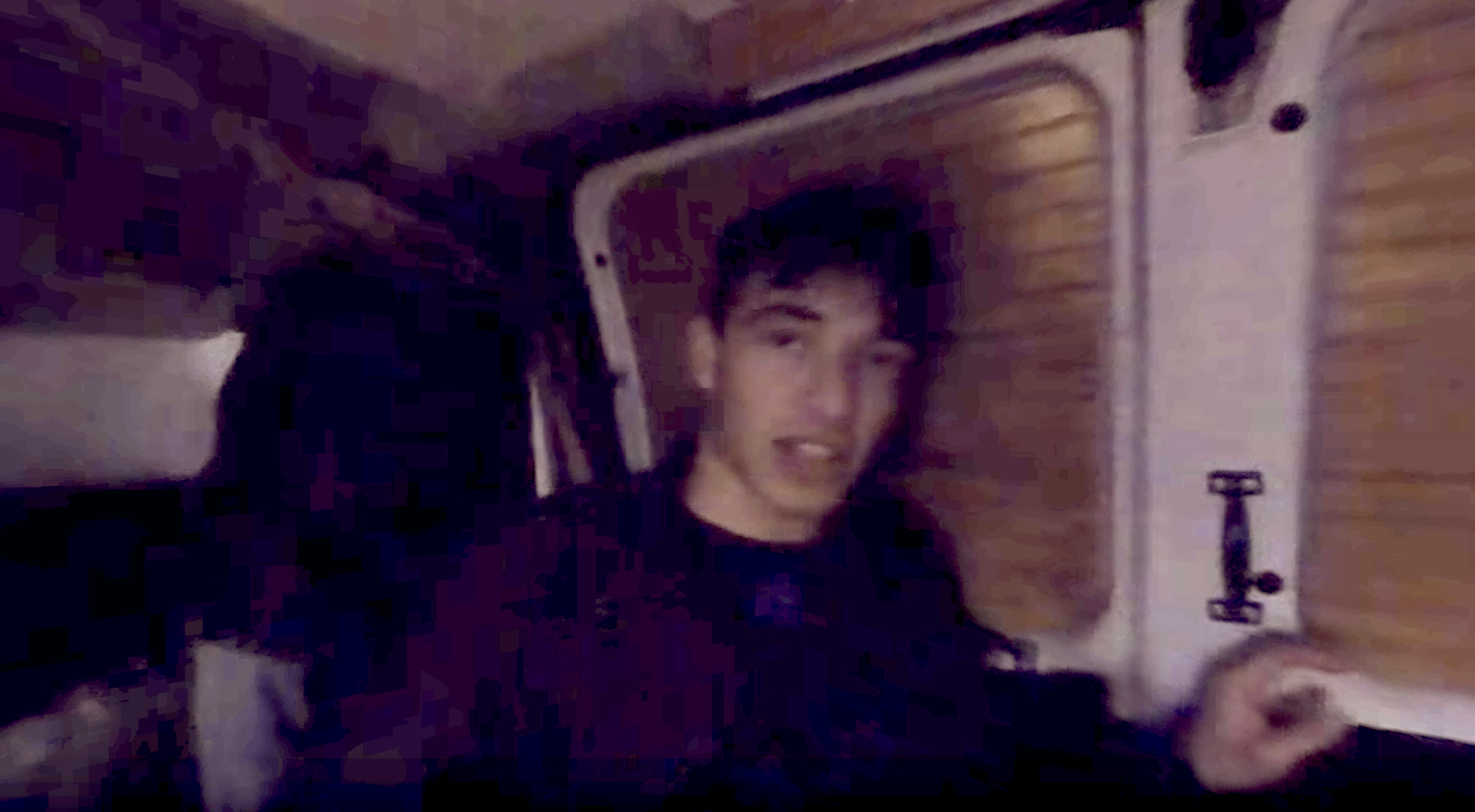 We also met with Zac, who wanted to be identified only by first name. He is employed full-time for a software company and is currently living in his van. Zac will return to Stanford University next year to complete his degree and says he expects to continue using his van as housing.
As news coverage about these ad-hoc RV communities appear, a common suggestion is that RV residents move elsewhere. The RV dwellers say they would like nothing better but moving costs money. They can barely afford to feed themselves. The RVs cannot travel long distances. Job opportunities are unknown if they move elsewhere. Another aspect to consider is the impact to the local economy in the Bay Area. What happens if there are less employees available to fill lower-paying jobs?
Rodriguez asks billionaire founders of Silicon Valley for help. He requests more funding to go directly towards solving a problem they created. Local communities and organizations try to resolve the problem. Meanwhile, the desperate realities of transient living continues.