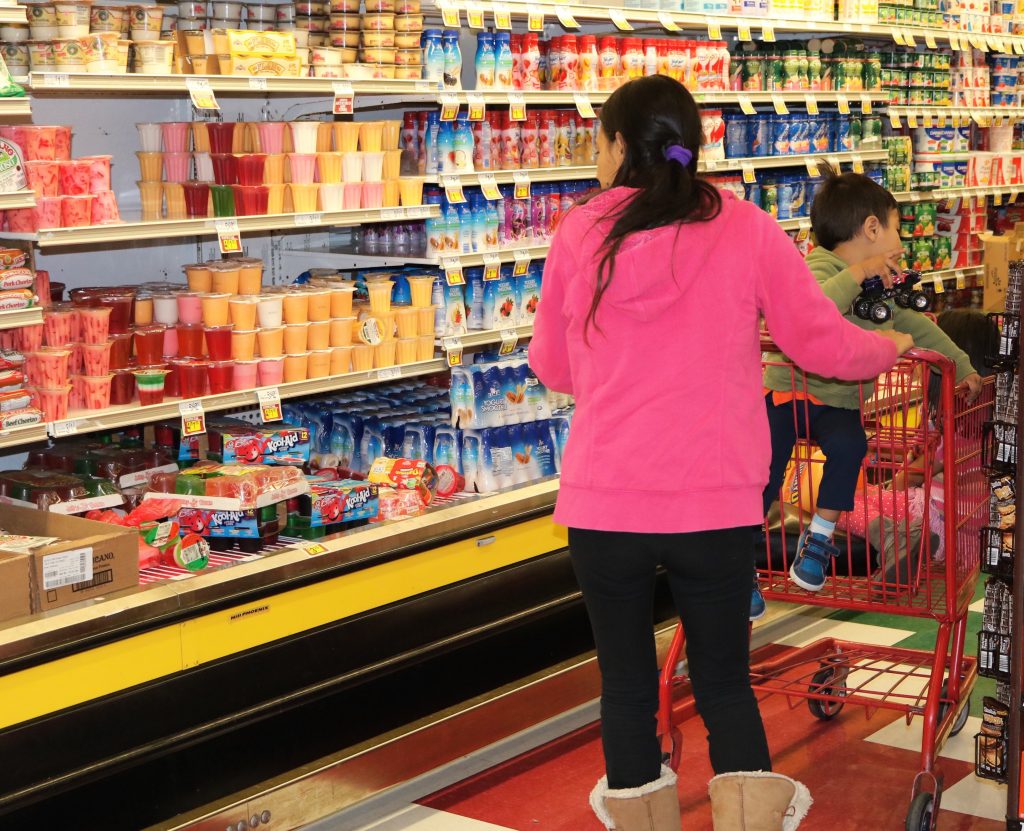 The Trump administration may soon expand the criteria used to determine whether immigrants seeking permanent residency status are at risk of becoming a "burden to American taxpayers." News of the proposed changes to the "public charge" test has spread through immigrant communities around the country, where families fearful to claim benefits for which they qualify have found another reason to hesitate and are opting out of benefits in large numbers.
The "public charge" rule has been part of American immigration law for the past 400 years. As it is enforced today, an immigrant seeking entry to the US or permanent residency status may be denied based on whether they received welfare or cash assistance.
The Trump administration is proposing to also consider the applicant's use of nutrition, health and housing benefits. Officials would specifically look at whether a person is enrolled in programs like Medicaid, Medicare Part D, and the Supplemental Nutrition Assistance Program, formerly known as food stamps. Officials would also factor in income — 125 percent under the poverty level would be considered a negative factor — that's roughly $26,000 a year for a family of three.
The changes are in a 60-day review period during which the public can submit comments through Dec. 10.
The government estimates the rule will affect 382,000 people. But advocates say the number is likely much larger. Data presented early November at the American Public Health Association meeting in San Diego shows newly arrived immigrant families are opting out of benefits in large numbers. The researchers surveyed over 37,000 mothers in Baltimore, Boston, Little Rock, Minneapolis and Philadelphia and found that in immigrant families who have been in the U.S. less than five years, the usage of SNAP benefits has decreased from 43 percent to 34.8 percent in 2018, compared to immigrant families who have been in the country longer, whose usage dropped from 44.7 percent to 42.7 percent.
Bianca, an undocumented mother of two from Mexico currently residing in East Palo Alto who preferred that her last name not be used, worries she may have to remove her children, who get sick often, from MediCal, California's version of Medicaid.
"All of this has brought us a lot of headaches. It makes us really think about using government benefits because of fear they [the agencies] will use it to report us," said Bianca. She and her husband have not decided whether to remove their children from the program.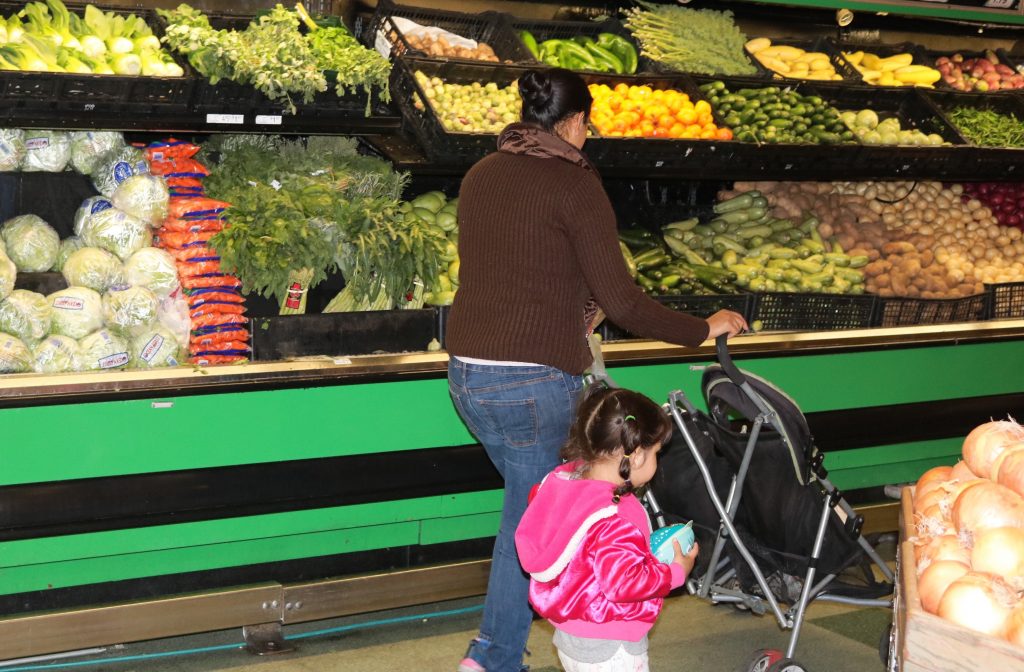 Alejandra, a single mother of two from El Salvador who also resides in East Palo Alto and asked that only her first name be used, is what's called a lawfully present immigrant and is applying for permanent residency status. She uses the Supplemental Nutrition Assistance Program to purchase food for her children. Her community has pressured her to stop using government benefits altogether.
"Everyone is scared," she said.
Bianca and Alejandra are technically not affected by the proposed changes. Bianca is an undocumented immigrant; she is not able to apply for permanent residency status and therefore the "public charge" rule doesn't apply to her. Alejandra is receiving benefits for her U.S. born children, not for herself. Her kids' use of benefits should not count against Alejandra in her immigration case. Yet both Alejandra and Bianca feel they have a choice to make.
Pediatricians around the country have raised concerns about the proposed changes.
"[The proposal creates] a chilling effect that reverberates through the community such that families I take care of are declining or not seeking bread and butter services because of fear of the implications," said Dr. Julie Linton, co-chair of the American Academy of Pediatrics Immigrant Health Special Interest group.
"One way to contextualize the proposed changes is by how much we in California have non-participation in some of these programs, particularly from Latino groups," said Dr. Sanjay Basu, a physician at Stanford University who studies the Supplemental Nutrition Assistance Program. SNAP is available to a large number of people, yet almost half don't participate. This, Basu explains, is due to fear the government will later use enrollment data to locate and deport immigrants. This fear had caused many in the Latino community to opt out of benefits before the proposed changes were introduced.
Melissa Rodgers, an immigration attorney in San Francisco is working to educate her clients on the proposed changes.
"The most important thing to understand right now is that it is a proposed rule, it is not a change in law…. there really isn't good reason for people to dis-enroll from benefits," said Rogers.
Rodgers and her team have seen families dis-enroll from benefits since the first versions of the proposed changes leaked earlier this year.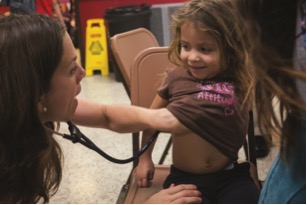 One pediatrician in New York City, Dr. Omolara Uwemedimo, said the "misinformation train" has started.
Uwemedimo recently took care of a toddler who is enrolled in an early education government program known as Head Start. The family expressed wanting to remove the toddler from the program for fear it would negatively impact their ongoing immigration case. Head Start is not part of the proposed changes.
Dr. Eliza Varadi, a pediatrician in Charleston, South Carolina, recently took care of a premature infant who had a long stay in the intensive care unit and now requires an expensive formula. The infant's family declined government assistance through the Women Infant and Children program for fear it would hurt their immigration case, said Varadi. This program is not included in the proposed changes to the "public charge" rule.
In a press release, the Department of Homeland Security said the proposed rule is "intended to promote immigrant self-sufficiency and protect finite resources by ensuring that they are not likely to become burdens on American taxpayers."
The proposed changes come as spending on the Supplemental Nutrition Assistance Program is projected to decline from $61,350 million in 2018 to $60,862 million in 2028. Spending on the Temporary Assistance for Needy Families, the program that provides cash benefits to low-income families, is projected to remain the same, according to the Congressional Budget Office, a nonpartisan analysis for the US Congress.
Although health care spending is projected to increase, this has been attributed to a climb in the prices of medical goods and an aging baby-boom population, which will increase enrollment in Medicare. In a recent analysis, immigrants were shown to contribute more to the healthcare system than they take out.
Basu's research suggests the solution to decreasing healthcare expenditure might be to increase, not decrease, spending on programs like SNAP. In a study of almost 600,000 people over 10 years, diabetics from low-income backgrounds had more visits to the emergency room for dangerously low blood sugar at the end of every month when food benefits had run out. People continued to take their prescribed insulin, which is meant to lower blood sugar; but in the absence of food this led to dangerously low blood sugar levels. The number of visits to the ER, along with the costs, went down following the American Recovery and Reinvestment Act of 2009 that increased SNAP benefits by $20 per month.
"There's really no evidence basis for [the proposed changes]. I think it's more a philosophical push that's ignoring data in order to push for a particular social agenda," said Basu. "The current administration has been waging large scale attacks on immigrants, particularly immigrants from regions of the world other than Europe" said Melissa Rodgers.
The Department of Homeland Security did not respond to emails and phone calls seeking further comment.