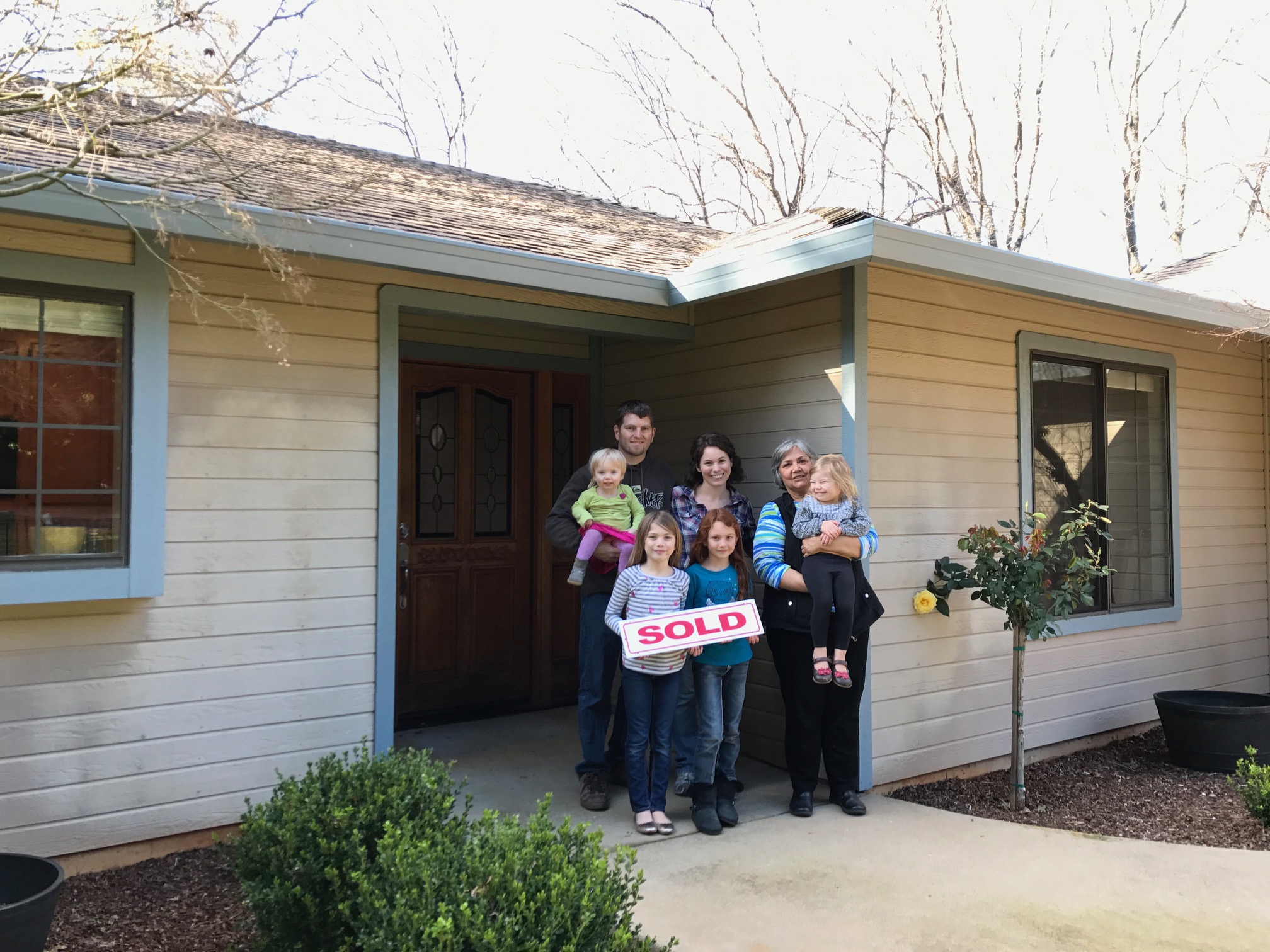 At about 7 a.m. on Nov. 8, Brian and Jaime Happ noticed the sky over Paradise was a little darker than usual. They wondered if maybe it was going to rain.
But they quickly realized it was the opposite of rain – smoke was darkening the sky. Brian and Jaime discovered there was a fire in nearby Pulga, which didn't immediately concern them.
"[It's] pretty common to get fires in that canyon and so thought about it, and I'm like, well I'll check on it later today, like when I get home from work, and so I continued to get ready for work," Brian recalled in an interview.
And at 7:30 a.m., Brian, who works for a freight company, left to go to work in Chico.
At about 8:30 a.m. Brian heard his co-worker's backyard was on fire in Paradise. He returned home to Paradise a half hour later.
What he didn't know at this time was this was the beginning of the Camp Fire, the most destructive fire in all of California's recorded history.
After Brian left for work, his wife Jaime — a teacher — was back at home with their four daughters and starting to pack. She had received a text from her neighbor, whose husband is a fire captain, suggesting they do so.
Jaime and the girls, ages 10, 9, 5 and 3, started packing three-days' worth of clothing and supplies. When Brian got back home, he started helping his family get ready. Then, he saw his neighbor's field on fire. After trying to put it out and being unable to keep up with the wind, Brian knew it was time for them to leave.
"I looked up, and about a quarter mile away, I can see probably about a 30-foot wall of flames," he said. "Now, I'm looking now to the west not the east. The fire's coming from the east and I'm looking west … the fire had already spotted over the top of us."
When the fire spotted over them, meaning a new fire had been created most likely by embers away from the main fire, they understood their lives were at stake.
The Happs made it to a friend's home on the outskirts of Durham, about 13 miles from Paradise, where they planned to stay the night.
Jaime, imitating a sigh of relief, said, "We're going to sleep here. We're okay."
"We unpacked some things so we could set up bedding and stuff," Brian added.
"And we just finished dinner, and the phone rang," Jaime continued. "And the phone rang, like the house phone, and it was an evacuation warning. Within like maybe five minutes, maybe, it was mandatory evacuation."
Their kids were worried after they got to their friend's home in Chico later that evening. Jaime said the girls kept asking all night whether they would have to evacuate again.
The next day, the Happs got a photo from a friend who was working in Paradise with confirmation that their house had burnt down. For Brian, this was closure.
"I'm like, God, I don't know if I have the energy to start again," he said.
Brian felt that his prayers were answered in more than one way. The vehicle Brian wanted to drive out of Paradise was a blue Toyota truck, but he couldn't get it to start when they were evacuating.
This truck was special to Brian. He had built it with his dad. It was the truck he took Jaime in on their first date. His kids called it Truckee and, ironically enough, it had spent most of its life in Truckee, CA before Brian moved to the Paradise area.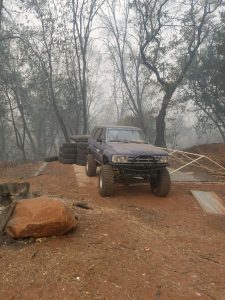 As he looked at the picture of their home, he noticed a blue silhouette in the background.
"I'm zooming in and it's kind of blurry," he said. "There's still smoke. It's still smoldering and so it's like this haze in the silhouette. I'm like, wouldn't it be like black though if it was burned?"
The next day, Brian was able to go to Paradise to check. Sitting about a foot away from a burning tree stump, across from a burnt fence, next to a few propane tanks, on top of a flammable piece of carpet, with leaves on the windshield and dripping oil Brian found the blue Toyota truck completely intact.
"Back to my original prayer of like God, I don't have the strength to start over that was like so much energy, so much hope, to get me started," Brian said.
But the Happs still have their moments of sorrow.
For Jaime, it was hearing her kids talking about who's taller and remembering the measuring chart that is now gone. For Brian, it was getting a notification on his GPS directing him to home after he got off work.
"God knows how to bring beauty … out of ashes," Brian said. "He knows how to do things that we can't do on our own."