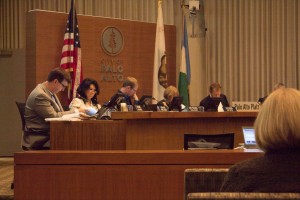 As of Jan. 1, Palo Altans will be able to buy marijuana by delivery but it will be illegal to sell in stores. Five miles away in Mountain View, retail sales will be allowed. Just a short hop over the Santa Cruz Mountains in Half Moon Bay, farmers are preparing for the possible commercial cultivation of marijuana plants.
When Californians voted to legalize recreational marijuana in November 2016, it left it to the cities to decide how they would regulate marijuana within their borders, leaving a patchwork of local regulations that could make it challenging for legal marijuana businesses to operate.
Proposition 64, or the Adult Use of Marijuana Act, makes cultivation, manufacture, testing, storage, retail sales, deliveries and use of marijuana legal unless otherwise stated by cities.
Most cities in San Mateo and Santa Clara counties, like Redwood City, East Palo Alto, San Mateo and Palo Alto have opted for more restrictive regulations despite most of their residents voting for Proposition 64. Redwood City and Palo Alto will only allow marijuana deliveries from licensed retailers and East Palo Alto and San Mateo have opted for banning all cannabis related operations.
"I think it should be legal in California but I don't want it in Palo Alto," said Palo Alto Mayor Greg Scharff at a recent city council meeting that ran late into the night. Six of the nine council members agreed with Scharff. Only Adrian Fine thought Palo Alto was being too hesitant. While the others want to see what happens in cities that will allow retail sales, like Mountain View and San Jose, before allowing anything more than deliveries, Fine would like to be true to the wishes of 66 percent of Palo Altans who voted for Proposition 64.
"I think our city is being too tepid," said Fine. "Some of these businesses have helped places come back to life."
Fine received conditional support from Councilmember Cory Wolbach but was otherwise alone in his wish to allow marijuana sales and dispensaries in Palo Alto. Palo Alto City Attorney Molly Stump recommended that the city only allow deliveries until state legislation is better understood. She said more activities can be added then.
In Redwood City, officials also favored more limited legalization. They worry that allowing commercial cultivation, storage and retail sales could have negative impacts on health and safety. Some of the fears of the council are that more marijuana activity will lead to increased youth use and that the energy and temperature requirements for growing cannabis could be a fire hazard within buildings.
Cities' hesitance to legalize all marijuana related operations illustrates the confusion and complexity of legalizing an entire industry that is regulated at the state, county and city levels. City council members are confused about how the state plans to regulate the marijuana market, so cities are making decisions based on what they know and what they can find out between now and January. Such an approach leads to a lot of variation across California.
Many proponents of legalization say legalizing the marijuana industry is a way to address all the problems associated with lack of oversight, such as irresponsible farming and environmental degradation, labor abuses, crime and no quality control.
Tamar Todd, director of the office of legal affairs at Drug Policy Alliance, a legalization advocacy group, said if officials were well informed, they would know there isn't increased crime or increased youth use in places that have legalized recreational marijuana and that "there is demonstrable harm with the policy we have had until now."
"People think prohibition is control when the opposite is true. It puts control of the entire thing in the underground market," said Amanda Reiman, the community relations officer at Flow Kana, a cannabis brand based in Mendocino and Humboldt counties. She explained that prohibition creates many dangers for workers in the industry because they don't have access to the help that is available in legitimate employment channels.
States that have already legalized recreational use of marijuana, like Colorado in 2014, report that it is too soon to say what the effects of legalization are on public safety, public health, or youth outcomes.
According to the data collected by the Colorado Department of Public Safety, between 2012 and legalization in 2014, marijuana-related arrests dropped by almost 50 percent. From 2014 to 2015, the Colorado State Patrol found that the proportion of marijuana related DUI incidents had increased from 12 percent in 2014 to 15 percent in 2015. Data analyzed by the Colorado Department of Public Health and Environment also showed that marijuana related hospitalizations had increased after legalization from 803 per 100,000 in the period between 2001 and 2009 to 2,413 per 100,000 from 2014 to 2015. The Healthy Kids Colorado Survey shows that legalization had little impact on youth use.
Officials also worry about what the marijuana market will look like in California when marijuana remains an illegal schedule 1 drug at the federal level. Companies entering the legal market in California could still be subject to federal prosecution. Furthermore, prohibition at the federal level means that the illegal market for cannabis outside California remains and black market operators in California could decide to stay outside the law to supply it.
Despite all the uncertainty, Half Moon Bay is considering legalizing cultivation and processing because farmers are struggling and cannabis offers a way to bring farms back to life, Matthew Chidester, the deputy city manager, said.
"The dried flower industry has declined in the last decade due to foreign competition leaving excess growing capacity," said Chidester. "That excess capacity could be filled by cannabis cultivation, and other commercial activities could create additional income for these local farmers."
Casey O'Neill, a farmer in Mendocino county, said that the cannabis industry can help small farmers because cannabis revenues mean that small farms can diversify from a market in which they cannot compete with industrial farms. The transition to cannabis will still be hard, said O'Neill, because the California government has made it incredibly complicated to enter the new market. Everything is still unclear.
"Constraints can show this is a better way to go about farming," said Reiman, who believes that small batch cannabis farms can show that small farms are the future of farming because they can produce superior quality products in a way that is less damaging to the environment.
Ken Armstrong owns one of the greenhouses on Highway 92, which he started after watching a Youtube video on Aquaponics – a method for growing plants without soil that produces no waste. Armstrong is one of the pioneers of aquaponics farming and he plans to be a pioneer in the legal cannabis industry.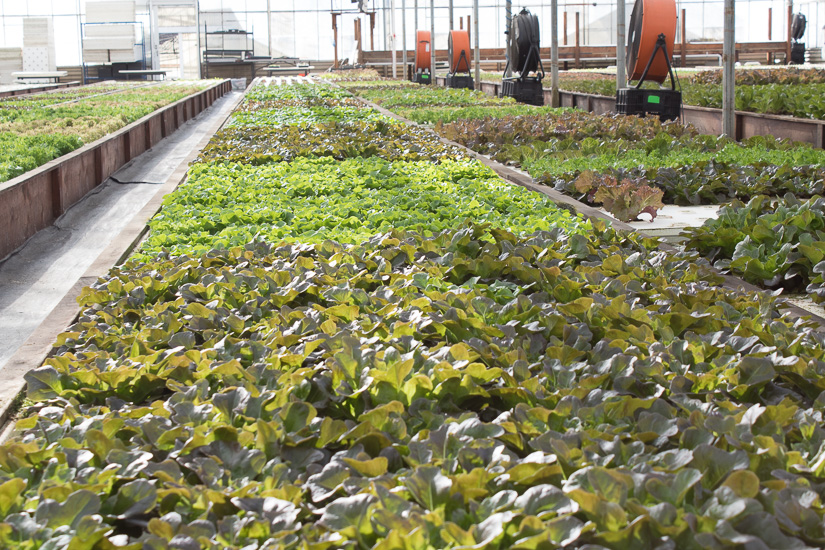 He wants to grow cannabis using aquaponics because he can produce a very high quality product and make five to six times more than the $250,000 per year he is making growing lettuce. With a higher revenue stream, he can fund more aquaponics systems to grow high quality food with a low environmental footprint.
For people like Armstrong, who are thinking of entering the legal marijuana industry and have put significant energy into planning their transition to growing cannabis, city councils' hesitancy is frustrating.
"There's things that need to be done but if Half Moon Bay does not get its act together I will go elsewhere," said Armstrong. He believes municipalities are missing out on an opportunity for a tax base with restrictions that will not stop marijuana from getting into their communities. "People are going to get their cannabis one way or another."