Santa Clara County has launched a pilot program to provide curb-to-curb transportation for seniors in five West Valley cities as an alternative to the costlier ride-sharing services and the limited public transportation options available.
Reach Your Destination Easily (RYDE) offers rides to seniors (55 years old and up) from Campbell, Cupertino, Monte Sereno, Saratoga and Los Gatos for a fee, which is calculated based on the income level of the senior.
The service is a partnership among the five West Valley cities, the Santa Clara County and Valley Transportation Authority (VTA), with the non-profits West Valley Community Services (WVCS) and the Saratoga Area Seniors Coordinating Council (SASCC) as the coordinators.
The cities and the county have contributed funds towards the $250,000 budget for the year-long pilot program. VTA is providing funds and has trained the organizations coordinating the rides.
Senior services especially important with "distinctly older age profile" in the US
RYDE comes as the number of Americans over the age of 65 increases. Those 65 and older comprised 15.2 percent of the total population of country in 2016, compared to 12.4 percent in 2000, according to the United States Census Bureau.
Based on the American Community Survey data for 2015, seniors make up an average of 17 percent of the populations in the five West Valley cities, compared to 12.5 percent of California's total population.
One-fourth of Santa Clara County residents will be over the age of 60 by 2030, the county projects.
RYDE was originally developed for the City of Saratoga, said Tylor Taylor, SASCC Executive Director, during a phone interview. When the proposal was brought to Santa Clara County Supervisor Joe Simitian, he pushed to expand it to a regional program.
"Seniors just want to get out like everybody else," Tara Auday, RYDE coordinator with SASCC, said. "If I were in their shoes, I wouldn't want to be cooped in my house."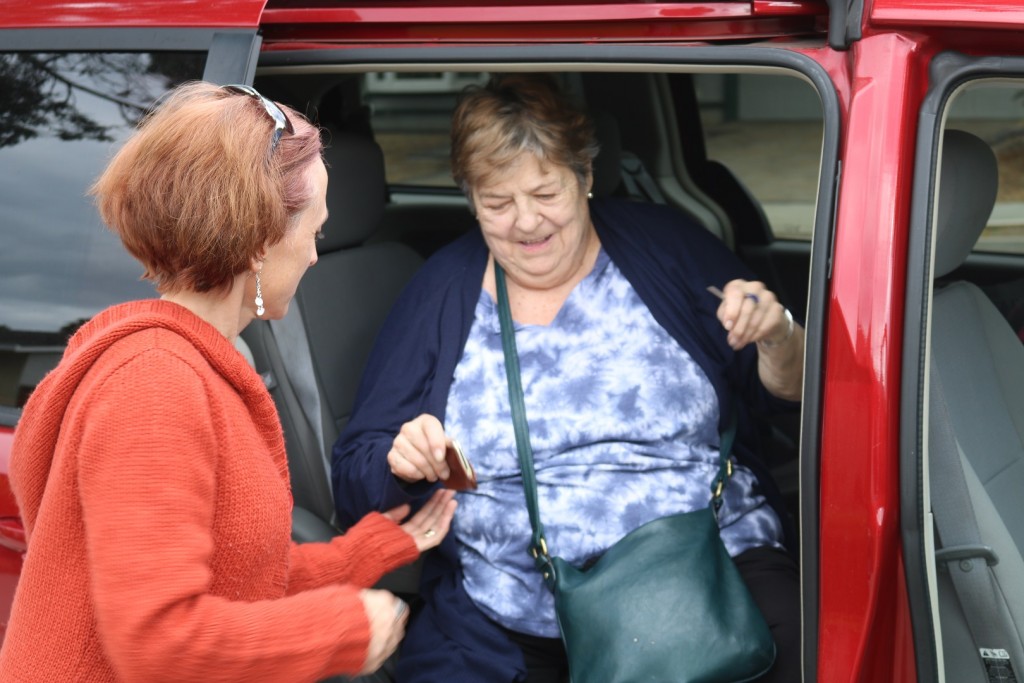 Several agencies and organizations are providing ride services for seniors and the disabled in the Bay Area.
Heart of the Valley, a Santa Clara-based non-profit organization, has been providing free rides through their volunteers to seniors in Santa Clara, Sunnyvale, Saratoga, Monte Sereno, Los Gatos, Campbell and parts of San Jose for 30 years. But, according to Glenda Cresap, the organization's executive director, seniors have to book rides for themselves seven days in advance.
In Palo Alto, Avenidas Door to Door – on which the West Valley pilot is largely based — provides transportation to seniors within a 12-mile radius of its Middlefield Rd center. SilverRide, which has been operating for 10 years, has a transportation service for seniors that offers accompaniment during appointments or activities as an additional service. Although VTA ACCESS Paratransit, a public transportation service for individuals with disabilities within VTA's service area, is not solely for seniors, a number still qualify for this service.
RYDE's area of service in the West Valley
RYDE is different from other transportation services as it provides discounted rates for seniors within certain income brackets. A ride within a four-mile radius costs a client $9, but individuals who earn $55,500 annually pay only $4.50. Those who earn $39,100 will be charged $2.25, or a 75 percent discount, while those earning $23,450 or less, will pay only 90 cents, a 90 percent discount.
Prices of rides with Uber and Lyft fluctuate, more so during peak hours, and would be too expensive for individuals living off of Social Security.
RYDE is not meant to be used in emergencies and clients need to book rides 36 hours in advance. Unlike Uber and LYFT, there is no smartphone application, so seniors can book rides over the telephone. This is more convenient and familiar for those who either do not have smartphones or do not know how to use them.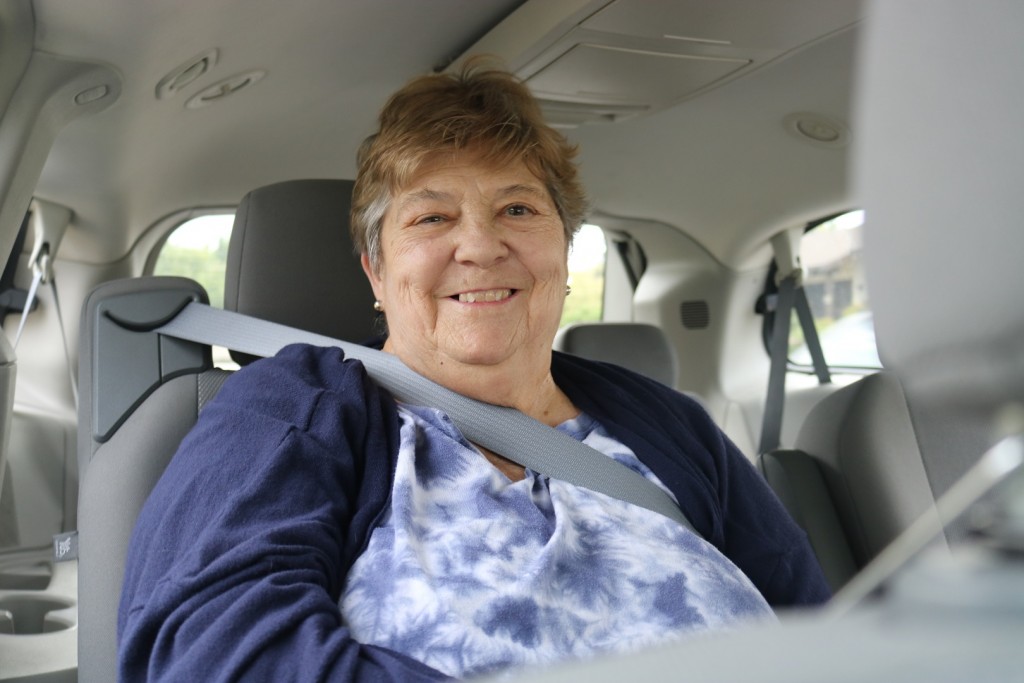 Norene LeMieux, a 78-year-old resident of Campbell, has a subscription to the service, which she uses to go to exercise classes at their community center. She explained why she chose RYDE over other transportation options. "The cost is much better," she said, during one of her rides. "And the drivers are just so kind and nice. And you feel comfortable getting in the car with them."
With the service, seniors can do errands, go to doctor's appointments, shop for groceries and visit their community centers, within the limits of the five cities.