Richard Corriea began his 35-year stint with the San Francisco Police Department in the early 1980s – a time, he said, when responding to homelessness was becoming a "significant part of what cops did on a day-to-day basis."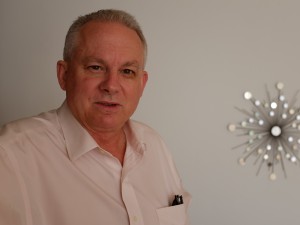 As Corriea worked his way from beat cop up to police commander, interactions with the homeless became a routine occurrence that left him empathizing with people who struggled to meet the basic needs of life.
With the most recent count approaching 7,000 people, homelessness remains a dire issue in San Francisco, and there has been ongoing debate among city officials, advocates and residents as to the role police should play in addressing it.
In November, San Franciscans voted "yes" on a ballot measure to give police authority to remove tent encampments, but "no" on a separate measure to create a new crime unit that critics said would target the homeless population.
Corriea, now retired, sat down with the Peninsula Press to reflect on a career in public service that put him on the front lines of San Francisco's homelessness crisis. Discussed were his experiences with San Francisco's homeless population, the limitations of police involvement in these issues and the need for compassion.