As police departments across San Mateo County prepare plans for body cameras, City of San Mateo police said in early November the department could begin fully using them by September 2017.
Five police departments in the county already have body cameras. The San Mateo County Civil Grand Jury recommended in May that the remaining 11, as well as the sheriff's department, develop an implementation plan by Nov. 30. The grand jury set a target date of Oct. 31, 2017, for agencies to actually be using the cameras.
San Mateo, Brisbane, Colma, East Palo Alto, Pacifica and South San Francisco all told the grand jury this summer that they were committed to getting cameras in 2017 and would release their plans by the end of this month.
Civil grand juries investigate and report on local government in each California county. Agencies are not required to follow grand jury recommendations.
The grand jury report came as law enforcement agencies nationwide have faced growing pressure to use body cameras to increase transparency, especially in officer-involved shootings.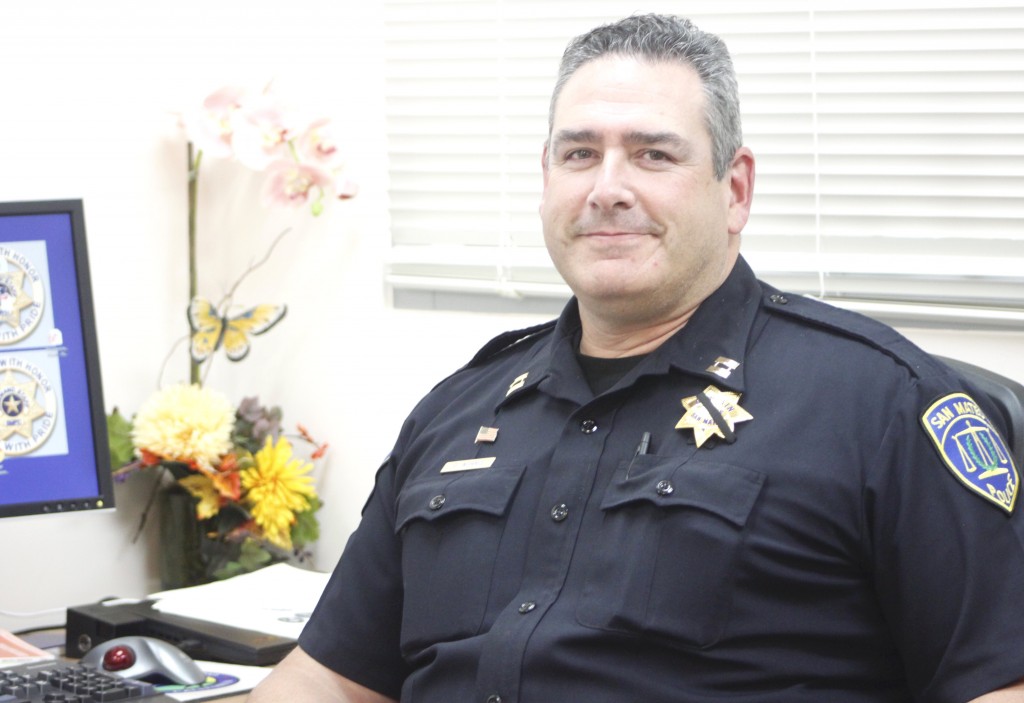 San Mateo County agencies are finding that it's not as simple as buying the cameras. There are budget constraints to navigate and potentially new personnel to hire. And crafting comprehensive policy involves considering privacy concerns and public records laws.
"There is the equipment, which seems like it's the most important right up front to everyone. But in fact, it's probably the easiest thing," San Mateo Police Captain Dave Norris said, adding that the other aspects are more complicated. "That's when I think a lot more thought and decision-making have to come in."
San Mateo Chief of Police Susan Manheimer told the City Council Nov. 7 that her department plans to test body cameras for three months starting in December. After selecting a camera company, the department will give the council a final budget projection.
Manheimer estimated equipment and data storage will cost $130,000 to $260,000 per year. She said there will likely be additional infrastructure and staffing costs.
The San Mateo City Council expressed support, although several members voiced concerns about the cost. Deputy Mayor David Lim and Council Member Rick Bonilla requested that the police department research cost-sharing with other agencies.
Norris said the department was considering body cameras even before the grand jury report came out. The city has a body camera implementation committee, which includes representatives from several sections of the police department, the City Attorney's office and the District Attorney's office.
Beyond the costs, the committee is considering policy on how cameras are used and what happens to the footage. Typically, the cameras don't run constantly — officers turn them on when they make contact with a member of the public. That still generates an unwieldy amount of video, which has to be stored on a local server or in a cloud-based system.
For the five departments currently using cameras, the minimum period of time they keep most video ranges from six months (Foster City) to two-and-a-half years (Menlo Park). Departments generally store video from serious incidents longer.
Public access to body camera footage tends to be murky.
"There's nothing that's written in black and white that says, 'This is what you're supposed to take in, and this is what you're supposed to put out,'" Norris said.
"And so each agency is, I think, doing it a little bit differently,'' he added.
In Belmont, Hillsborough and Foster City, media can view footage "with permission" of the chief or another department official, according to policy documents included in the grand jury report.
Menlo Park specifies that videos "that unreasonably violate a person's privacy or sense of dignity" will only be publicly released if required by law or court order.
As San Mateo develops its release policy, it is consulting recommendations published by national and international police organizations, Norris said.
Norris said privacy considerations include the public's privacy and officers' privacy.
"At this point we don't even know if any of it is going to be constituting public records because you have some major agencies out there that have large deployments of body-worn video and who are not providing any video to the media or anyone else," Norris said. But he added that the San Mateo Police Department values transparency. "And I think that also there is sometimes a public need for release of video. We'll have to address that."
Despite the complicated implementation process and the privacy issues, Norris said most of the department welcomes the addition of body cameras.
"The temperature nationwide has grown increasingly to the point where it's a good thing for officers to have accountability tools at their disposal," he said. "We see it as more a positive than a negative."