A new charter high school focused on out-of-classroom experiential learning and student discourse will open in East Palo Alto in fall 2017 and is currently preparing with a pilot program run at a public school in Oakland.
The school's founder and other proponents said Oxford Day Academy is needed as an alternative for students who have not succeeded in East Palo Alto's other schools. The academy's principal, Irene St. Roseman, cited low completion of classes required to apply to University of California or California State Universities (called A-G requirements) for students of color in the Sequoia Union High School District as a driving factor in launching the new school.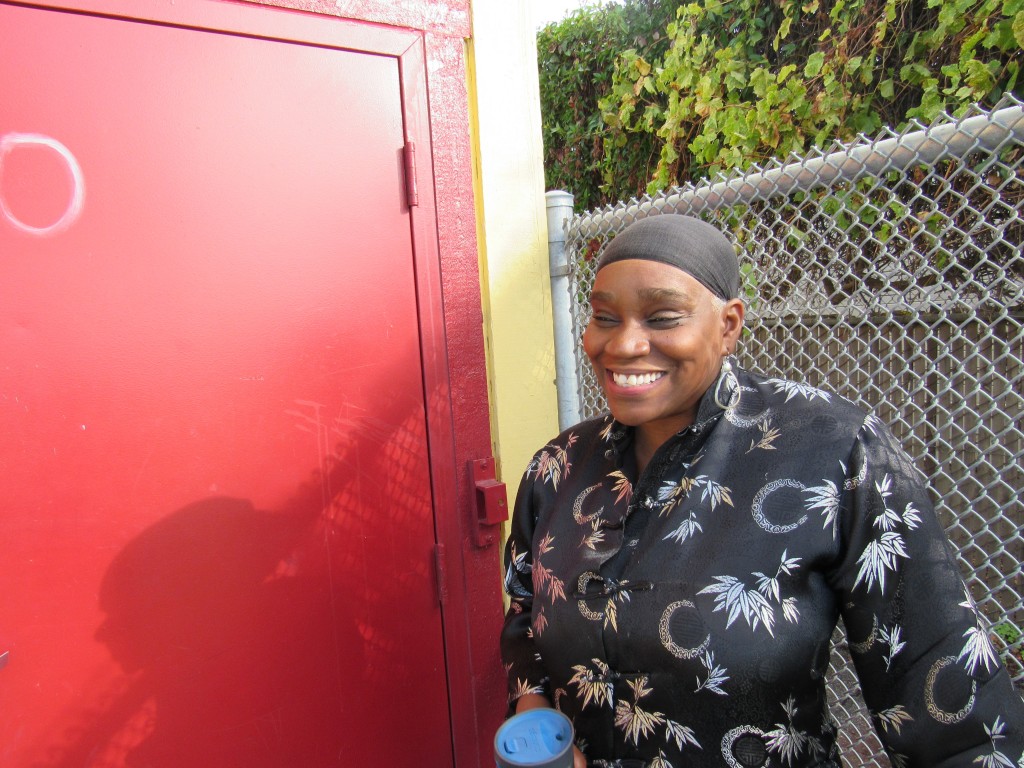 Less than 27 percent of African-American and Pacific Islander students and less than 50 percent of Hispanic/Latino students complete these requirements upon graduation, the district reported in Sept. 2015. St. Roseman said she thinks student engagement is the key to help this demographic succeed. "That's why I think our model is the right model for the population that we're hoping to target," she said.
Founder Mallory Dwinal, who went to high school in Washington, said attending public school "made me realize how important our public school system is within localized communities." She picked East Palo Alto as the location for Oxford Day because of the area's "incredible social fabric" and opportunities for students to complete internships, volunteer work and other projects in the community, she said.
The school is modeled on the Oxford tutorial method, which involves student-led discussions and presentations in small groups. While attending Oxford University, Dwinal was inspired to bring the university's teaching style to high school students.
The idea to apply the Oxford model to high school "came into very sharp focus after I graduated and was working and realized that that model was what had prepared me better than any other institution," Dwinal said in an interview.
Neither Dwinal nor St. Roseman have seen this method applied to high school before. In addition to students completing projects in the community, the school will use a method called "Harkness tables," which centers on student-led dialogue, and tutorials, which St. Roseman likened to a student defending a thesis.
Tiffany Hautau, the school's Parent, Youth and Community Advisory Board chairwoman, described Oxford Day as "student-based but parent-driven." As a founding parent, her daughter Genesis — who Hautau currently homeschools — will attend in the fall.
East Palo Alto schools are not a good fit for all students, Hautau said. "We have other schools, other charter schools, other private schools — it's still not delivering. There's still kids falling through the cracks," she said.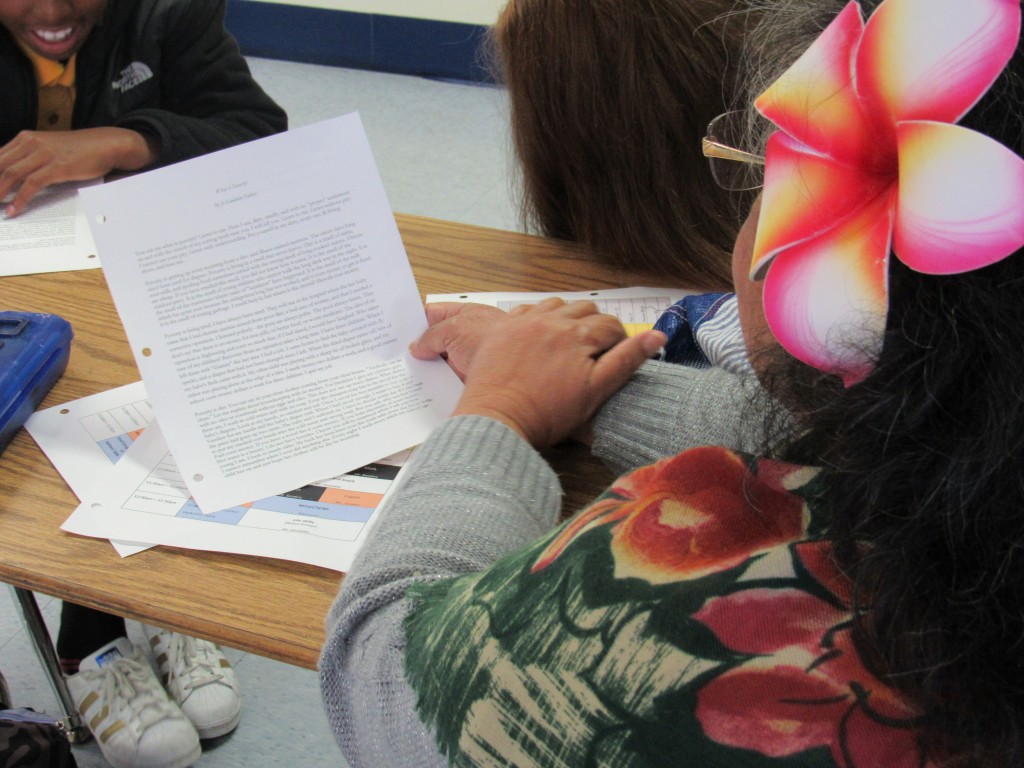 Hautau said she got involved in Oxford Day because, "That's the future of my child. And that's the future of East Palo Alto. That's the future of all the kids in East Palo Alto who are just like my daughter."
The San Mateo County Board of Education unanimously approved the school's petition in August. In February, an enrollment lottery will open, allowing any rising ninth-grade student to apply to the academy. The school expects to have 68 ninth-graders in the first year. The out-of-class instruction aspect will be introduced to 10th grade students in the second year.
Once students are enrolled, they will meet with Oxford Day staff for three half-day sessions in the spring and attend a three-week summer school session at the school's to-be-determined site to get familiarized with the Oxford model.
To hone its teaching style, the academy began running a pilot program as a supplement to Oakland's Sankofa Academy last month.
The current Oxford Day staff, which includes Principal St. Roseman, two teachers and two socio-emotional coaches, work with 30 middle school students in English and math at Sankofa from 8:30 a.m. to 12:30 p.m., Monday to Wednesday. The pilot program will continue through the school year.
Participating students are primarily classified as tier three, meaning they are three to four grade levels behind and/or in special education. As enrollment to the academy will be through a lottery, any student can apply, but St. Roseman said they anticipate at least one third of their students will be in this demographic.
As the pilot is in its early stages, the Oxford Day staff is trying different learning techniques. To help the students transition, they sometimes begin the day with chess, allowing students to ease into the classroom environment rather than beginning with rigorous academic work.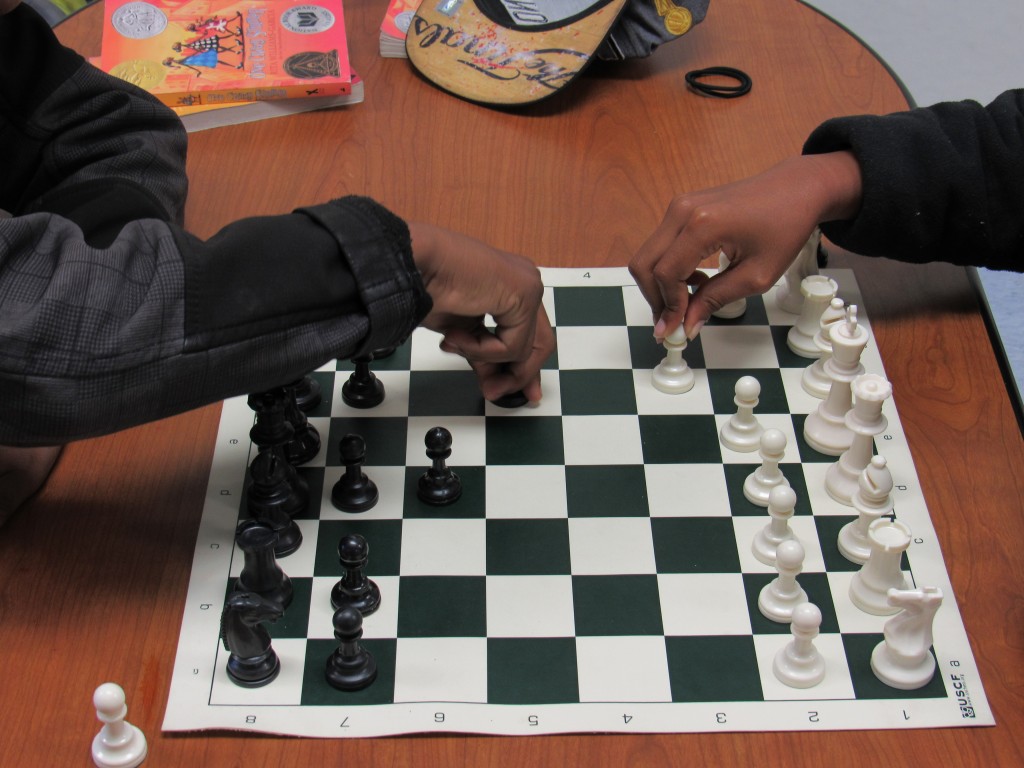 The rest of the day is broken into segments including math and English instruction, astrophysics, drumming and reading reflections in small groups. Sixth, seventh and eighth grade students share the classroom, and students are given daily schedules based on their grade level, though some activities are "mixed group," meaning multiple grade levels work together in small groups with one or two instructors.
The Oxford Day team is introducing aspects of the Oxford style in stages to transition students to this new learning style. As students become more comfortable, the staff will use more techniques such as Harkness tables and tutorials. St. Roseman predicts they will be using these methods by February.
Rosalyn Menon Kennedy, the school's board chair, said preparations are "full-steam ahead" for the full launch in fall 2017. Finding a facility is a top priority.
Dwinal cited high Bay Area prices as a challenge in the hunt for the ideal space, but said the Oxford Day team is currently considering multiple sites in East Palo Alto. They hope to finalize the location in December and plan to use an existing community structure that is empty during the day, such as a YMCA or church, which will also help to integrate into the community, Dwinal said.
Community outreach is also high priority. Although Dwinal said they have had far more interest than availability, the academy's team is working to publicize the school so anyone who could benefit will be able to apply.