With 32 percent of the demand for child care services unmet in San Mateo County, a new task force is making efforts to identify real estate sites for early learning facilities and to encourage school districts and public agencies to prioritize unused land, buildings and spaces for preschools and daycares.

The county set up an Early Care and Education Facilities Task Force earlier this year to better identify potential locations for child care providers. The task force — which includes private citizens and public officials — is working with an urban planning consulting firm and has selected seven sites in various cities across the county for further assessment. The sites include multiple school district properties, retail space and a church, which could potentially be used by for-profit or nonprofit facilities.

"Some things we're looking at are: how do we use existing spaces? How do we work with developers early on in the development of housing to incorporate child care? How do we work with zoning and permitting requirements and how do we streamline that process?" said Michelle Sioson Hyman, who serves on the task force and is the senior officer at Silicon Valley Community Foundation's Center for Early Learning.

Data from the task force's recent supply and demand study shows that there is a shortfall of 10,789 child care spots in the county. And the problem is getting worse, due in part to climbing real estate costs, which make it difficult for providers to stay in business.

Between 2012 and 2014, San Mateo County's population grew by almost 11,000 but the total number of child care slots fell by 5 percent. Since 2014, commercial rental prices have increased 20 percent and more facilities have been forced to close.

"If you look up and down the Peninsula at the many office parks and housing developments that are going up without consideration of the child care supply, it's gonna get worse," said Kristen Anderson, who has worked for 25 years as a child care coordinator for Redwood City, developing child care resources and providing technical assistance to providers.

Casa dei Bambini, a multi-generational family-run Montessori preschool, is one of four San Mateo County child care providers that were forced to close facilities this year. In March, Casa dei Bambini shut down its Menlo Park location when the landlord raised the rent by 500 percent.

"We did try to negotiate with him … and try to see how we could squeeze the finances and make it happen," said Sandra Balzaretti, director of the school. "We went back to him with a 200 percent increase in rent, which he declined."

"The most painful part was letting our teachers go," she added.

Casa dei Bambini's closure resulted in the loss of 94 child care spots for the county. The school continues to operate its Palo Alto campus but now serves a much smaller number of children.

Balzaretti wants the cities to play a greater role in ensuring daycares and preschools can remain open. "We need to understand that great education greatly benefits the community too," she said.

Because there is not enough available space, the county is currently missing out on approximately $1 million a year in state funding for preschool expansion, according to task force reports.

As a result, many families are left without access to affordable, quality child care, and are forced to turn to unlicensed caretakers or family members.

"Sometimes you can find someone who's willing to watch your child for $30 a day, but your child is not going to go outside; they're just going to watch TV," said Mirna Hardy, an early child education specialist who works for the county.

Jasmine Tijerino, program manager for the county's child care subsidy program added: "For them, it's choosing the best option they can, even though it may not seem to us the safest quality place for their kids to be."

"Sometimes, they may even leave their kids home alone," Tijerino added.

Child care advocates are looking at development projects – some already far along in the planning process – as possible solutions. On Oct. 13, the San Mateo Planning Commission voted to recommend approval of Hillsdale Terrace, a high-density housing project on El Camino, and suggested the developer provide either funds for road improvements or for child care as a community benefit.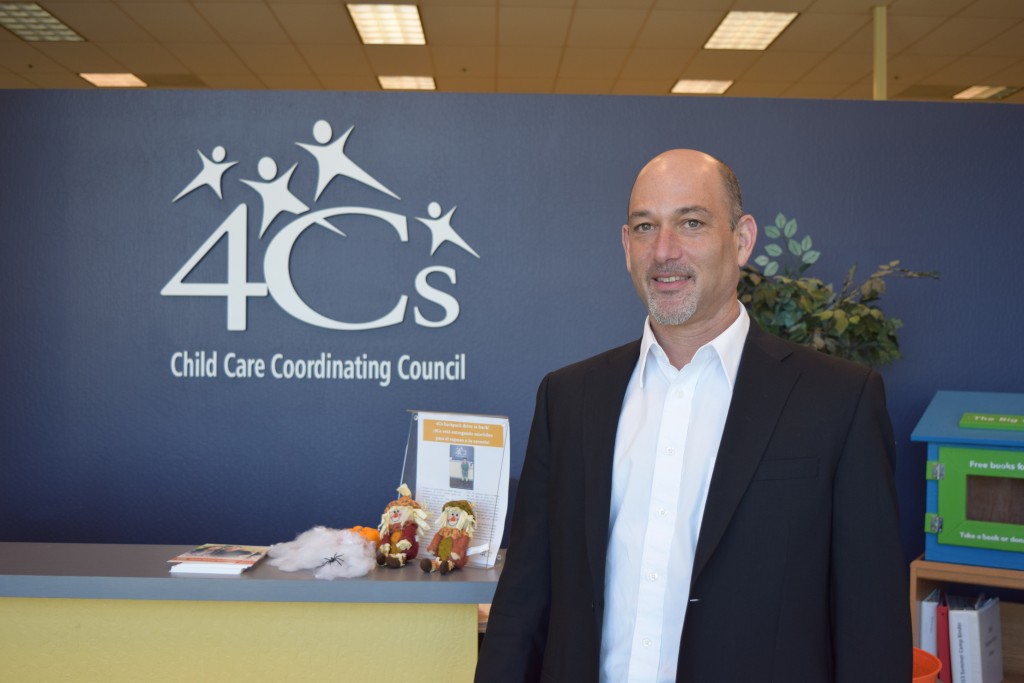 Since that meeting, David Fleishman of San Mateo's Child Care Coordinating Council — the county's main resource and referral agency for families seeking care for their children — has met multiple times with representatives of LFG Properties, the Hillsdale Terrace developer, to see if they would donate space for a nonprofit preschool.
But the difficulties Fleishman faces highlight many of the problems the task force is seeking to address. Revenue concerns, permitting restrictions and the fact that child care officials didn't find out about the development until late in the planning process, all stand as barriers to the inclusion of a preschool at the site.
The ground floor of the development is meant for commercial businesses and is expected to yield revenue through rent. The loss of this revenue is a major concern for the developer, according to Fleishman.
The other major barrier is a law that requires there to be 75 square feet of outdoor space per child.
"There's no outdoor space … that's the challenge of the child care part," said Albert Costa of Costa-Brown Architecture, whose firm designed the project. When asked if the plans could potentially be changed to allow for outdoor space, Costa replied: "Absolutely not. No. The building has been worked on for many, many years."
If a child care provider wanted to use the space, they would have to obtain some kind of exemption from the law, Costa said.
"We're not into bending the rules or getting waivers just to get things done," said Winnie Lam, a director at LFG Properties.
Even though Lam is interested in the child care proposal and thinks it would be a boon to the family-friendly development, she said she wishes these conversations had happened much earlier.
"It's so late in the game," she said. "It would be more beneficial for them to reach out to other projects."
Still, Fleishman is optimistic that it could work out.
"There are very real obstacles, and we're trying to see if we can get past those," Fleishman said.