San Francisco International Airport is receiving a record number of airplane noise complaints after a federal revamp of flight paths has rerouted hundreds of planes a day over once quiet neighborhoods on the Peninsula.
The barrage of complaints began in March, when the Federal Aviation Administration rolled out NextGen, a program intended to upgrade airport infrastructure and improve air traffic management through satellite-based navigation. The FAA says more planes now fit into each sector of airspace, yielding $133 billion in benefits to airports, airlines and passengers from avoided delays and cancellations, reduced flight times, and fuel savings.
For many Bay Area residents, however, the new program has caused what they describe as insufferable noise pollution, with flights crossing residential areas every two minutes at peak hours. "This program had absolutely no concern for the people on the ground. It's all about the profits," said Denise Stansfield, a Santa Cruz resident, in an interview during No Fly Day, a protest at SFO attended by hundreds on Oct. 24.
For George Purnell, board president of the Happy Valley School District in the Santa Cruz Mountains, the new flight noise could result in financial loss, as the school is primarily funded by property taxes collected from the community. "Our properties are not getting more valuable having planes fly over everyone's house every minute and a half. I'm at risk as a school district of losing tax revenues," he said.
Members of Congress who are also getting bombarded with complaints from their districts nationwide are now introducing bills to force the FAA to reconsider flight routes and address the noise problems. Two such bills came from Rep. Anna Eshoo (D-Palo Alto), who earlier this month unveiled the Quiet Communities Act, to bring transparency to the FAA's current noise measurement and abatement practices; and the FAA Community Accountability Act, which would require the agency to work with local communities and limit noise impacts when planning new paths.
SFO drowning in noise complaints
Airplane noise complaints to SFO are up more than tenfold with 147,442 complaints about airplane noise logged from March through August of this year compared to 14,726 in all of 2014. According to SFO's Noise Abatement Office, this is the highest volume of noise complaints registered since the office was established in 1975.
"I've been working at SFO for almost 17 years now, and I have not seen anything quite like this," Bert Ganoung, manager of SFO's Aircraft Noise Abatement Office, said in an interview. "We used to get 40 to 80 complaints on a big day, as recently as the start of the year. Now we're taking in 5,000 a day."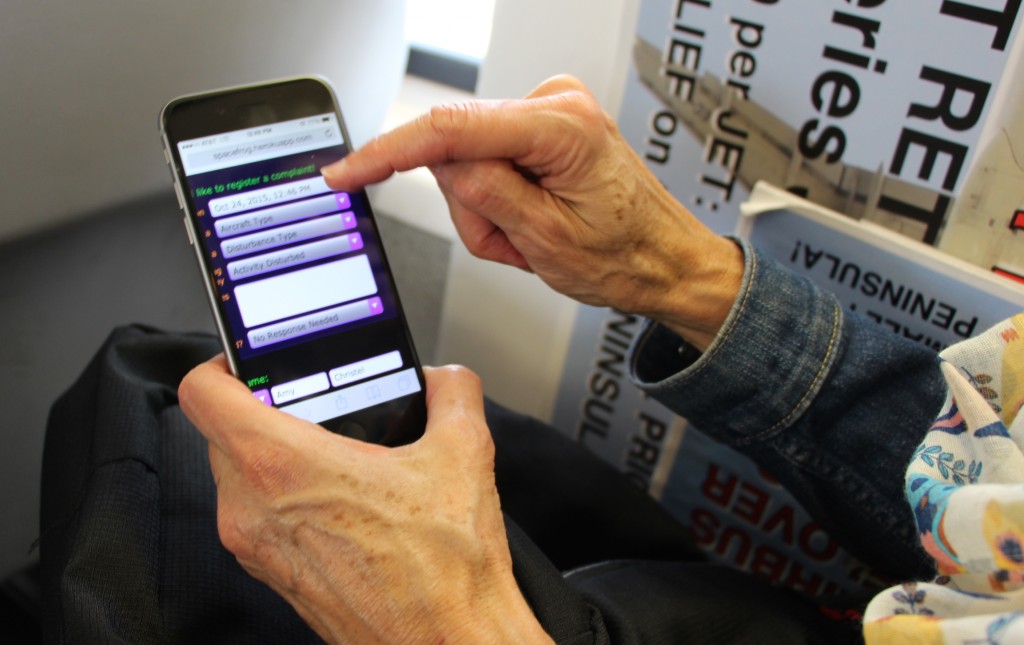 Some of the increase can be linked to mobile phone applications that have made it easier for residents to complain. "If affected, push that button!" the Serfr1 Complaints app advertises. This creates new challenges for noise abatement officers, Ganoung explained, as single individuals can now complain hundreds of times in minutes, rather than file complaints through lengthy phone calls or direct emails — which provide officers more detailed information.
Still, there is little airport authority personnel can do. Only the FAA — not the airport — can change flight paths, he said.
On Nov. 16, the FAA released an 11-page work plan to address local concerns, including evaluating whether it would be possible to raise the altitude of incoming aircraft over affected areas, or shift the flight paths where possible over water instead of land. They are also looking whether the speed of incoming aircraft could be reduced and if it is possible to reduce the use of screeching speed brakes that have amplified noise. "Concentration of noise should be reviewed, especially during nighttime operations," said the initiative outline sent to Reps. Eshoo, Farr (D-Carmel), and Speier (D-Hillsborough).
The document stressed, however, that the new plan does not mean a "re-opening" of the FAA's August 2014 decision for Northern California, when it found no significant noise impact for new arrival and departure routes.
Noise level metrics don't tell the whole story
One of NextGen's main goals is to have "fewer than 300,000 people [in the United States] exposed to significant noise — defined as a day-night average sound level of 65 decibels — by 2018." However, the federal levels for acceptable noise of 65 decibels dates to the 1970s, and, according to Palo Alto resident Rachel Kellerman, "is outdated and disconnected from the real impact that air traffic noise has on residents." In accordance, local advocates propose that the FAA lowers the acceptable threshold to the World Health Organization-recommended 55 decibels.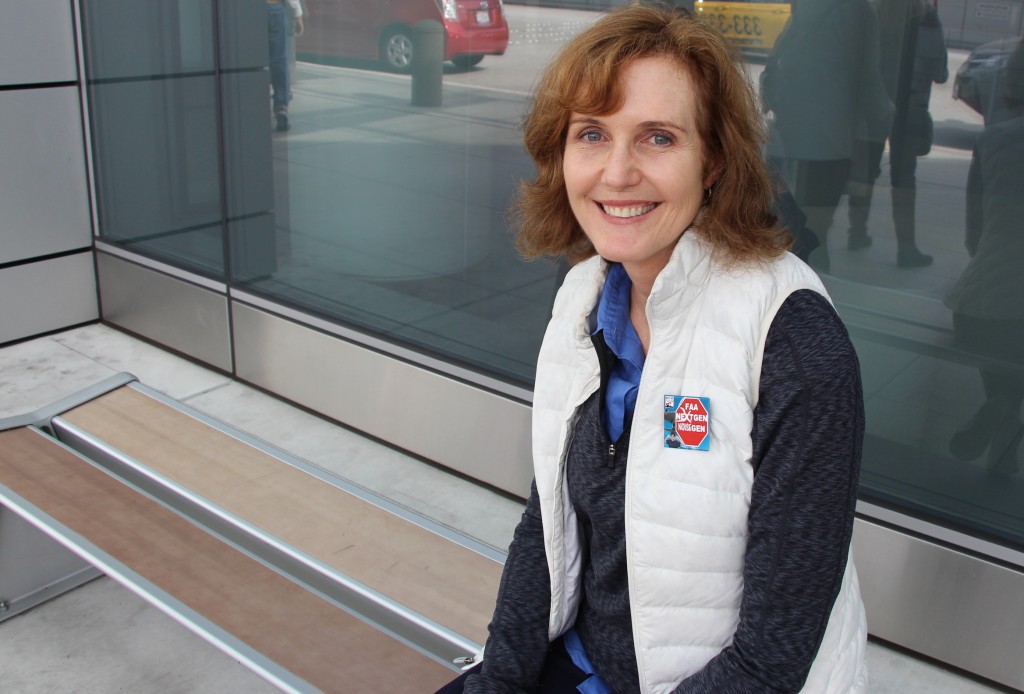 The FAA has agreed to reassess its sound-level metrics, but it is unclear when results will arrive. In September 2014, Rep. Eshoo asked the FAA, in an official letter, to "expedite its four-year-long review of the 65 Day-Night Average Sound Level."
"Telling constituents that the FAA's study is not near completion after five years offers them cold comfort when jet noise is blanketing their communities," she wrote at the time.
Fourteen months later, the FAA still hasn't released its review. When asked by email if the agency is studying the revision, Ian Gregor, public affairs manager of FAA's Pacific Division, pointed to a recent press release that mentions hopes to "finish gathering data by the end of 2016."
Eshoo finds the commotion caused by NextGen unprecedented. "This is the first time, in almost 23 years, that I've dealt with airplane noise that is affecting my entire congressional district," she said in an interview.
She has brokered multiple meetings with FAA officials and impacted residents. "I said to the administrator, 'You broke this. You are the one who made a mess out of this, so it's up to you to fix this,'" Eshoo recalled. "People here are simply not going to put up with this. And they shouldn't have to."