Civic and industry leaders this week made a plea for technology companies to expand their footprint in the civic sphere, while noting that Silicon Valley had made strides in at least one area: energy innovation.
In a keynote address Wednesday at Joint Venture Silicon Valley's annual State of the Valley conference, Benjamin Barber, a political theorist at the City University of New York, and author of "If Mayors Ruled the World," challenged Silicon Valley to make better use of technology to benefit the common good.
"The tech domain sees itself as part of the private sector and not the public, civic sphere," Barber said. "Companies need to reimagine themselves as what they should be: a public utility that serves the civic good."
Companies need to reimagine themselves as what they should be: a public utility that serves the civic good.
Barber chastised the Valley for not prioritizing civic responsibility over profits.
"The Internet, digital technology is a public utility of deep value," Barber said.
Barber said the solutions he would like to see could include technology companies developing a sort-of civic Google Hangout, one that would help bridge multicultural gaps.
Barber also said he would like to see an information system that could tell people not only what they want to know but also what they may not be aware of … "an Amazon that recommends books unlike the ones you've previously read," he said.
Despite a booming economy, Silicon Valley could certainly benefit from civic improvements. According to the 2015 Silicon Valley Index, published by Joint Venture Silicon Valley — a regional organization of government and industry leaders — this influx of wealth is not equally shared. Per capita income for Caucasians in the Valley increased 0.2 percent between 2007 and 2013, while income for Hispanics and African-Americans decreased by 11.7 percent and 20.6 percent respectively.
Transportation habits this year were also disappointing: 74 percent of workers drove alone to work this year, with only 6 percent taking public transportation and a miniscule 3 percent taking advantage of other means, the index reported.
Housing reports were also daunting for those at the lower end of the income strata. As more people move into Silicon Valley, housing prices have fast grown out of reach for many. The median price of a home in San Mateo County rose 15 percent to $850,000, while the median price in Santa Clara County rose to $750,000, according to the index. The average rental cost in the Valley reached $2,300. Unsurprisingly, 40 percent of renters are considered "burdened" and 56 percent of first-time homebuyers cannot afford the median price, according to the index.
Lastly, and perhaps most in need of change, is gender inequality. In Santa Clara and San Mateo Counties, men holding a bachelor's, professional or graduate degree earned 52 to 61 percent more than their female counterparts in 2013 — the most recent figures available.
However, there is at least one area where Silicon Valley has made strides. Ira Ehrenpreis, chairman of the World Energy Innovation Forum and a director at Tesla Motors, said Silicon Valley's advancements in energy innovation, or 'cleantech,' has helped the Valley take steps toward reaching Barber's goals.
"We're at a special moment in time where the world needs energy innovation now more than ever before," he said. "Now is our time to invent the future of energy and rely on Silicon Valley's innovation."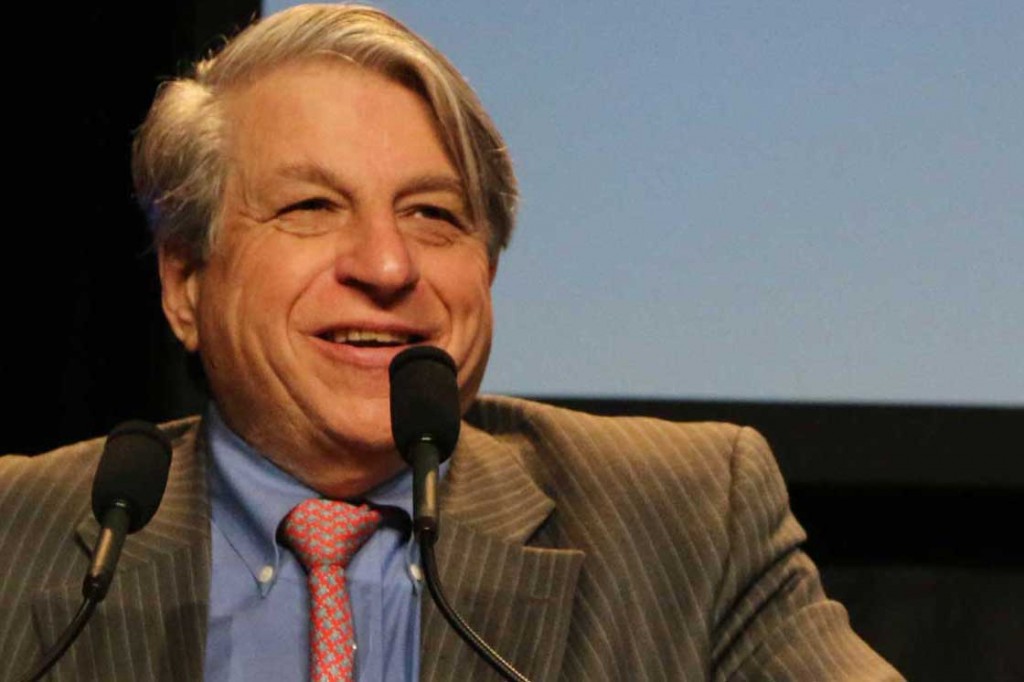 In the last decade, venture capital investment in clean technology has risen from less than half a billion dollars to over $3 billion. High-powered investors are also funneling money into energy innovation. Berkshire Hathaway Chief Executive Officer Warren Buffet, for example, has invested $15 billion to date and has said he plans to invest another $15 billion in renewable energy, such as solar and wind power.
Solar installation has increased by 15 percent in the last year and a whopping 75 percent in the last five years.
What makes this progress possible is the human capital of Silicon Valley, Ehrenpreis said. "If there's anything that excites me, it's the influx of incredible talent," Ehrenpreis added. "The most important asset here in Silicon Valley is its people."
Indicative of this trend, several of the Valley's most powerful executives have left successful businesses to pursue clean technology ventures. Tony Fadell, the "father of the iPod," for example, founded Nest Labs, Inc. Google acquired the maker of smart thermostats in 2014 for $3.2 billion.
Thomas Siebel sold Siebel Systems Inc. to Oracle Corp. and went on to found C3 energy. Lyndon Rive, the former chief executive officer of Paramount Equity co-founded Solar City Corp., a provider of energy services, headquartered in San Mateo, Calif.
To ensure successful progress, industry and government need to collaborate. Both Barber and Ehrenpreis agreed.
California Gov. Jerry Brown has said that he wants the number of renewables to increase from 30 percent to 50 percent by 2030. Ehrenpreis said he hopes to see the rest of the nation follow suit.
"Much of the past hundred years has been characterized … by a desert of innovation in the energy sector," Ehrenpreis told the group. "There have been more innovations [in energy] over the last decade than in the hundred years prior, creating a palpable momentum that is a mere glimpse of what is yet to come."
Conservatively it is estimated that renewables will grow to 120 quadrillion BTUs by 2040, even assuming no material breakthroughs or energy innovation, he said.
However, sustainability is just one way in which the technology industry can contribute to the civic sphere. As Barber pointed out, the tech industry needs to assume its responsibility to serve the public.
Ehrenpreis agreed: "Change is at our feet. It's our responsibility to seize the opportunity and run with it."
This story is a part of a special report, "The Silicon Valley Fix?"