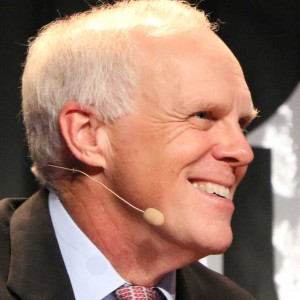 In a fireside chat keynote at Joint Venture Silicon Valley's State of the Valley conference Wednesday, Stanford President John Hennessy discussed issues surrounding education reform in Silicon Valley and the broader country.
Hennessy said it was important to rethink the United States' approach to pre-K through 12th grade education and proposed making pre-K education universal.
Children in Silicon Valley are more likely than those across the state and the country to attend pre-K, but even here, pre-K attendance rates are nowhere near universal. In 2013, 56 percent of three- to four-year-olds in Silicon Valley were enrolled in kindergarten, compared to 48 percent in California and 46 percent in the U.S., according to the 2015 Silicon Valley Index released Tuesday.
"Universal pre-K, obviously, is going to require money," Hennessy said. "Maybe we have to think about universal pre-K with some kind of needs testing, so if your income is below the median income in the U.S., you would get it for free, and otherwise, you'd be asked to contribute something to it."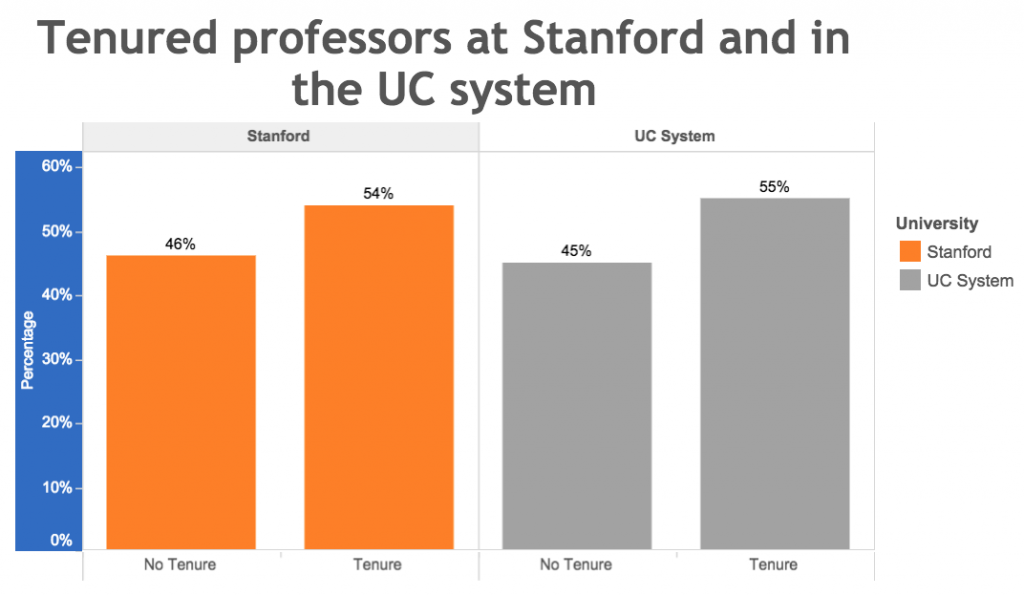 Moving up the educational ladder, Hennessy then turned to the topic of tenure. California school districts decide whether to offer tenure to elementary and high school teachers after only two years on the job, which Hennessy said was too soon.
"We need to lengthen the time before we decide that a teacher has a permanent position," he said. "But we need to support the teachers more at the same time. The teacher graduates from college, and we assume they've got all the skills they need; they are just beginning on a journey of really learning how to be a great teacher."
Hennessy also proposed reforms to private schools, including Stanford. Susan Colby, a McKinsey and Co. partner who posed questions to Hennessy throughout the fireside chat, asked whether faculty tenure at a university headquartered in ever-changing Silicon Valley felt anachronistic.
"Yes, it probably does," Hennessy said, suggesting ten- to twenty-year renewable contracts as a possible alternative. But, he added, because … "we hold the bar to get tenure so high that people don't get over that bar unless they're really motivated by the recognition of their peers … that tends to keep the system healthy."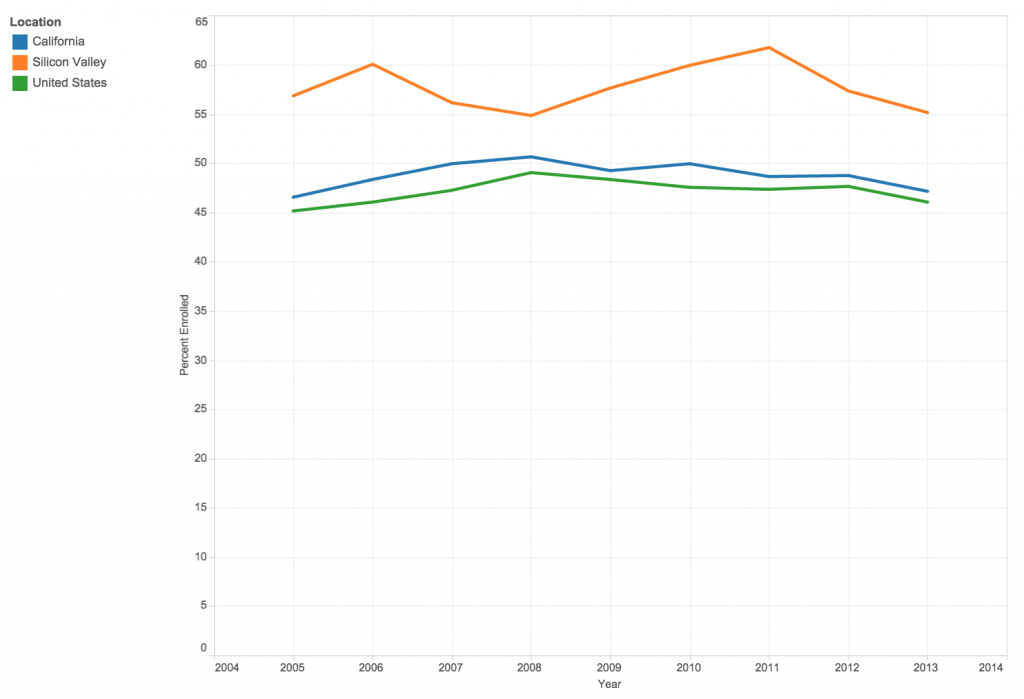 Hennessy also said Stanford has emphasized interdisciplinary work over the past 15 years. Part of this push includes the university's new Computer Science + X degree, which allows undergraduate students to integrate computer science with a second major efficiently so that it is still possible to graduate within four years. He said that the new degree has proven popular with students, which he said makes clear that young people want to pursue their other passions while engaging with computer science.
Colby asked Hennessy whether Stanford would be expanding virtually or physically to accommodate the country's and the state's growing population. She pointed out that Stanford's acceptance rate has dropped to 5 percent.
"We are contemplating a modest expansion on campus that would occur slowly over time," Hennessy said. "Our model is a residential, high-touch model. It is a model which, I think, has the highest impact on young people and provides the best kind of education, but it is a more expensive model, obviously, when you have to bring all those people to campus and have them live there. So we will be building additional dorms to create that kind of opportunity."
Hennessy also praised MOOCs, or Massive Open Online Courses, which are university classes made available free of charge online. "This may be the only way [students overseas] can get education beyond what's locally available and maybe their high school," he said. "In sub-Saharan Africa, less than 5 percent of the young people get to take even one college course. So getting that material out there, helping instructors and helping students, I think, is a great public mission that the university can claim in trying to provide that kind of education."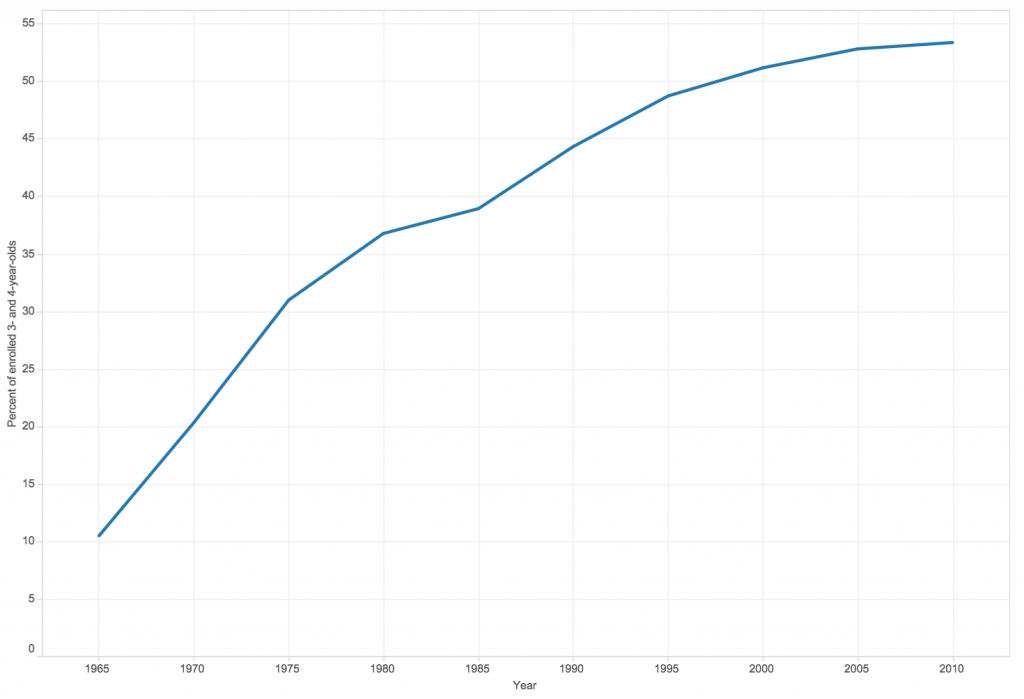 The 2015 Silicon Valley Index, which was released Tuesday in conjunction with Wednesday's Joint Venture Silicon Valley conference, reported that for the 2009-10 school year, over 60 percent of San Mateo and Santa Clara County college freshmen received loans or other financial aid.
Colby said that while college enrollment figures have risen dramatically over the past few decades, college completion rates have not improved.
Hennessy said that Stanford has addressed income inequality and the rising cost of education by funding tuition and housing for all of its students whose families earn less than $60,000 a year, and by funding tuition for students whose families make under $100,000. He said that average financial aid was $39,000 per Stanford student, which represents more than half the cost of attendance.
This story is a part of a special report, "The Silicon Valley Fix?"