The income gap in Silicon Valley is now the widest in the nation, according to the 2015 State of the Valley Index, an annual report released Tuesday.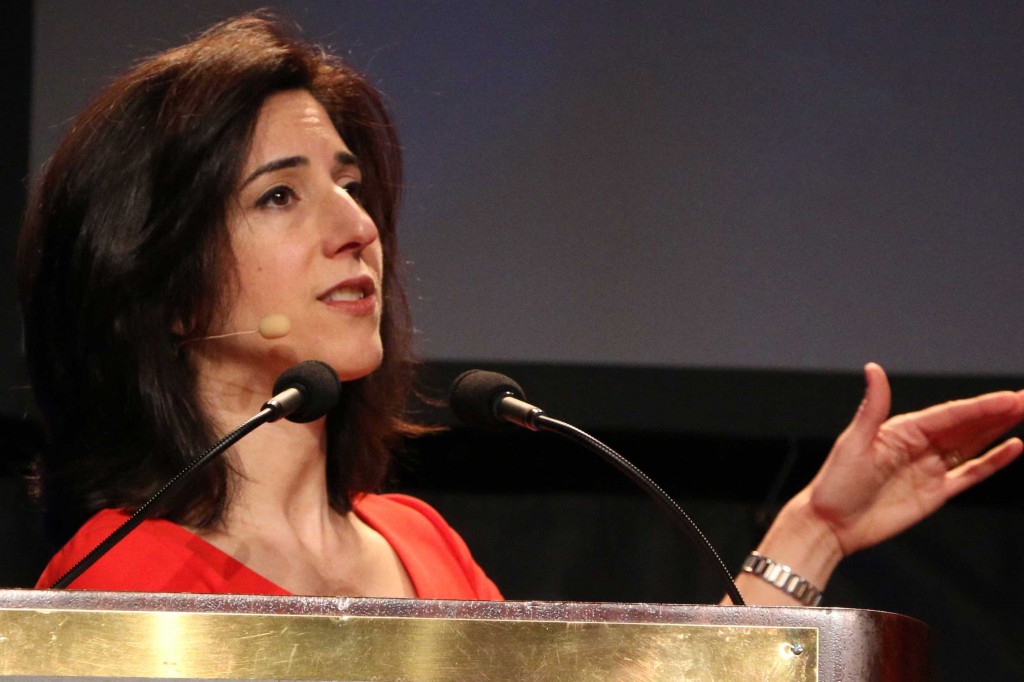 The 2015 Index, published by Joint Venture Silicon Valley, a regional organization of government and industry leaders, indicated the top-tier income in Silicon Valley averages $119,000 per year and the bottom about $27,000 per year. This compares to a high of $94,000 and low of $24,000 in California, the index reported.
Nationally, the top-tier income averages about $81,000 and the bottom averages about $23,000, according to EMSI occupation employee statistics and the American Community Survey.
Income inequality is rising nationally according to a Pew study, and with it the need for collaboration between private companies and the public sector is growing, according to Rana Foroohar, assistant managing editor of Time Magazine, who spoke at Joint Venture Silicon Valley's annual State of the Valley conference Wednesday.
"This is an idea that is taking hold, that we are in a world that is bifurcated and will become ever more bifurcated, that things are going to be getting more unequal in society before they become less so," Foroohar said. "The truth is that it's going to take more than Washington. It's going to take more than government, to fix these things."
The truth is that it's going to take more than Washington. It's going to take more than government, to fix these things.
Foroohar said she thinks reforming education through collaboration between the private and public sectors is one possible way to address income inequality. She added that her reporting shows that companies aren't finding enough qualified individuals to fill middle-tier jobs, while there is a large talent pool for both high-paying jobs and low-end positions.
"We do not do such a good job in this country of connecting the dots between job creators and educators," Foroohar said to a room full of public officials and industry leaders. "The educational system, except at a very high level, is churning out skills that aren't necessarily required."
Foroohar said that 60 percent of new jobs that will be created over the next three years will require a two- or four-year degree, making education vital to the success of companies.
Foroohar said she believes the private sector can help improve education and the bottom line. In her talk, she cited Starbucks Corp. and IBM Corp. as examples of corporations that are investing in secondary and higher education in order to improve their respective talent pools.
After a company-wide poll revealed that 70 percent of Starbucks' workforce hadn't finished their college degrees, the coffee giant announced in June of 2014 that it would pay for its employees to complete their degrees online through Arizona State University. While Starbucks has not released the cost of its education program, Forbes reports that if only 3 percent of employees take up the company's offer, the investment could cost Starbucks about $50 million annually.
Based on her reporting, Foroohar said that Starbucks already is experiencing lower retention costs and the program has become a recruiting tool.
IBM is another corporation attempting to address business weaknesses through education. In order to address the problem of finding middle-tier talent, the company started the Pathways in Technology Early College High School (P-TECH) in Brooklyn, New York. Participating students can graduate with a high school diploma and an associate degree in applied science. IBM guarantees job interviews to qualified graduates of IBM-affiliated P-TECH schools, according to a company news release.
Five other P-TECH schools have since opened in Chicago with IBM, Cisco Systems Inc., Verizon Communications Inc., Microsoft Corp. and Motorola Inc. serving as industry partners. Since 2013, 20 more P-TECH model schools have opened in New York and by September 2016, the number of P-TECH schools in New York will triple, according to IBM.
In his 2013 State of the Union address, President Obama pointed to P-TECH as an example of the kind of programs the country needs.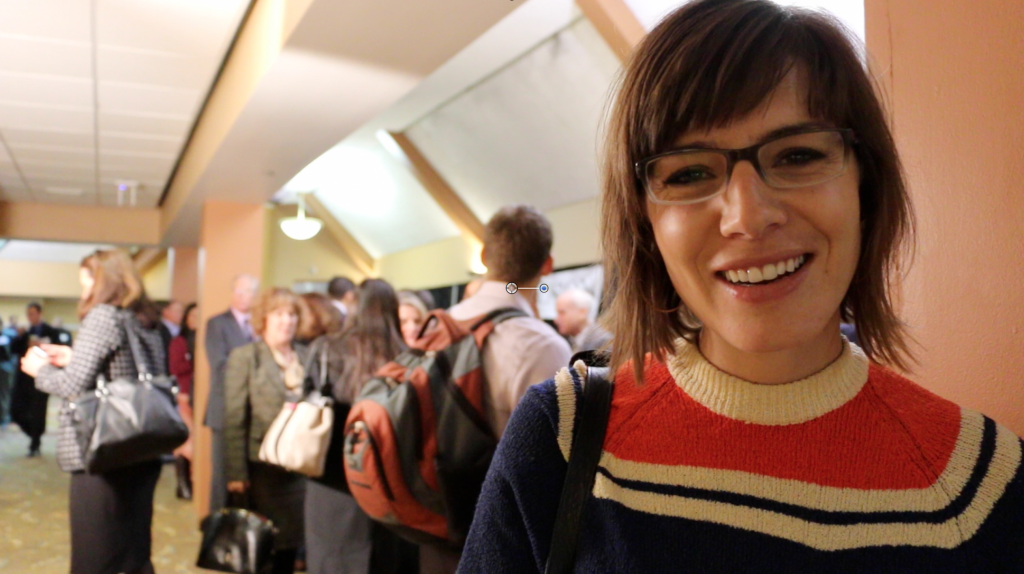 "We need to give every American student opportunities like this," he said. "We'll reward schools that develop new partnerships with colleges and employers and create classes that focus on science, technology, engineering and math, the skills today's employers are looking for to fill the jobs that are there right now and will be there in the future."
The White House has said that money from the Health Care and Education Reconciliation Act is intended to help colleges build relationships with businesses in order to create training that is relevant to the skill sets employers need.
Foroohar said she hoped examples like Starbucks and IBM would inspire Silicon Valley's industry leaders to take similar steps toward improving education.
She called it "localnomics," initiatives designed to bring together members of the private and public sectors to work together on local and regional issues.
Lia Bolden, a U.S. Census Bureau data dissemination specialist who attended Wednesday's Joint Venture conference, said the idea of companies helping their employees complete their education isn't new. Indeed, there was a time when more companies were doing so.
"I'm in complete agreement with the public and private sector sharing of the public load," Bolden said. "The government can't, nor should it, do everything."
Borth Trudi Ryan, planning officer for the City of Sunnyvale, and Aarti Shrivastava, assistant city manager of Cupertino, said they were primarily concerned with how public and private sector collaboration could address infrastructural issues. These include high housing costs and congested transportation.
They said they hoped the private sector could engage with the public sector to help solve their communities' problems.
"Boy, would I love to work with businesses," Shrivastava said.
Private sector conference attendees also expressed similar desires to work with the public sector to find common ground, but said they were concerned about having the time to commit to civic causes.
David Belgum, chief financial officer of cloud infrastructure company LeoNovus Inc., said he was worried about how a company focused on running a day-to-day business could fully participate in collaboration with local governments on community issues.
Leon Beauchman, a consultant for AT&T and a member of the Santa Clara County Board of Education, said there was an imbalance between the lack of resources in the public sector and the lack of time companies have to invest in civic solutions.
"The public [sector] feels more of a sense of urgency and this is because of the resources they don't have," Beauchman said. "We need to have more people at the table."
Jim Bowes, a managing director at Accenture, said his company is always urging its clients to follow more sustainable models of development.
"We think there's a high correlation in serving the people in the world and growing the business," he said. "It's the special sauce."
Peninsula Press' Ileana Najarro and Katie Kramon contributed reporting to this story.
This story is a part of a special report, "The Silicon Valley Fix?"