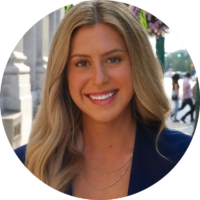 Melissa Newcomb
A Syracuse, N.Y. native, Melissa Newcomb graduated from Nazareth College in 2020 with a degree in communications and media and legal Studies. Always seeking to further develop her skill set as an emerging journalist, she has previously interned at Voice of America in Washington, D.C. as a journalist and productions assistant on Plugged in with Greta Van Susteren. Her field reporting at the March for Our Lives garnered her a live appearance as a guest reporter on the show. She also interned for the Democrat and Chronicle, where she covered a variety of local issues. Her ability to connect with others through critical listening and compassion gave her the opportunity to complete academic research titled, "Immigration Opinions in Relation to Location." She traveled to several cities across the country, including El Paso, to conduct interviews to examine the connection between individuals' location and media trust/consumption patterns when forming opinions relating to the Mexico-United States border crisis. Outside of her professional endeavors, Melissa also engaged herself in her community by diving into several leadership positions including class president, Women and Gender Studies Association president, Communication Honor Society president (Lambda Pi Eta) and captain of the volleyball team.
"We were heroes and now it's like we're zeros to them."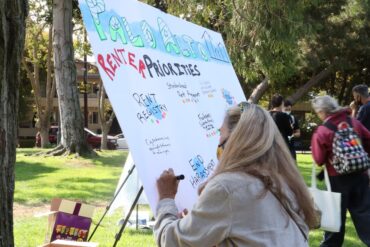 Nearly three-fourths of households in Palo Alto that earn between $50,000 and $79,000 annually are rent-burdened, meaning they spend more than 30% of their income on rent.