 Christopher Giles
Christopher Giles is a journalist based in London, UK. After graduating from the University of Bristol with a degree in politics in 2015, Christopher covered international affairs for a number of newspapers and broadcasters. This included Vice Media and CNN International, where he did a stint at the outlet's Nigeria bureau. Since 2018, he has been at BBC News, focusing on fact-checking and reporting on disinformation. His journalism includes an investigation into election fraud in the 2020 U.S. election, which was "highly commended" by the Royal Statistical Society's Journalism Awards. At Stanford, Christopher is a recipient of the Knight-Hennessy Scholarship.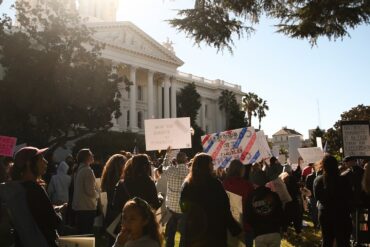 There has been a mobilization of online groups opposed to the mandate and the rollout of vaccines for children.
Port of Oakland bar pilots say the number of ships that are calling in the Bay Area are at a low. They're hoping the situation will change in the coming weeks — by convincing more cargo ships to head to Northern California.