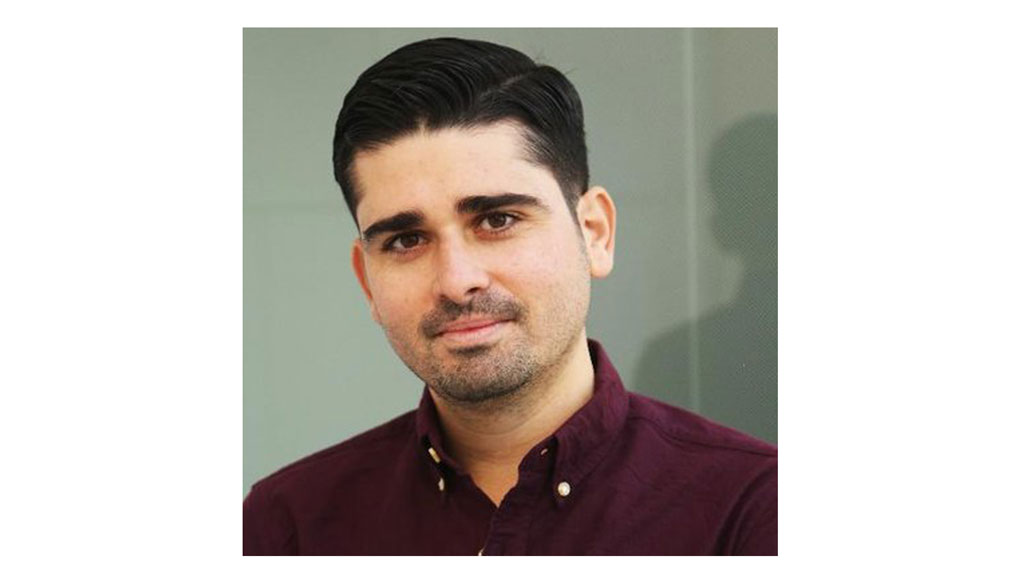 Growing up in Miami, Alden González always dreamed of making the majors. Today, one could say that, in a sense, he's fulfilled that dream, just not the way he'd imagined. Rather than going to the ballpark every day to play in a game amidst a cheering crowd, he goes to the ballpark to interview players, break news and write about the sport that he loves to this day as a national baseball reporter for ESPN.
Now that González, 37, made a career out of baseball, his father likes to remind him who got him into it in the first place; when González was about seven or eight, his father, wanting some sort of extracurricular activity for him, had him start playing baseball. He hated it at first. But over time, he fell in love — he was obsessed, even. His friends would joke about him always being unavailable because he had baseball practice.
"It just became my life," González said. "I just got the bug, and I stuck with it."
He was so in love with the game that he had dreams of making the major leagues. Only problem: he was nowhere near good enough, not even a starting player at his small high school. Now he says he was an idiot for not realizing that obvious reality even as a junior in high school, only really coming to terms with it after his father said it to him matter-of-factly while in line for an amusement park ride. González raged in response, before realizing his father was right.
González, born and raised in Miami, is the son of Cuban immigrants who, along with his older brother, had immigrated to the United States some five years before he was born. He describes his upbringing in a largely Cuban neighborhood as standard middle-class, with hard working and extremely supportive parents who wanted the best for their children.
Now, his obsession is sports journalism. He spends his days reporting, writing and appearing on television for stories on Major League Baseball. He's also always trying to get better, never quite satisfied with where he's at.
"He is very hands on with his work," said Matt Marrone, his editor at ESPN. "He's very active, and he doesn't just file his story and then walk away and say, 'Do whatever you want.' He very much wants to be part of the editing process."
González was first introduced to sportswriting in his senior year of high school. He found that he really enjoyed it, so he decided to pursue sports journalism in college, where he wrote for both the student paper and local paper.
In 2007, when González was a senior at the University of Florida, Bill Hill, then the director of MLB.com's internship program, made a recruiting trip to Gainesville, where he set up interviews for the program which placed one intern with each major league team to serve as a backup to that team's full-time MLB.com beat reporter.
González was one of the 11 or so students Hill interviewed that day in the poorly-lit conference room the journalism school had reserved for his use; he knew almost instantly that he would pick González, even before he had finished the rest of the day's meetings.
"I remember coming home and telling my wife, 'I met this kid in Florida. I wish I could make him an offer right now,'" said Hill, who brags (jokingly) that he was the one who discovered González. "He just impressed the hell out of me. I could tell his work ethic was beyond the norm."
That summer and through the end of the season, González covered the Marlins in his hometown of Miami as the intern, sometimes even having to run the beat coverage solo if the full-time Marlins beat reporter had time off for one reason or another.
"It was inarguably the most immersive internship in sports journalism. For me, I still had so much to learn, but I learned so fast because I just had to survive, and it was tough," González said.
After the internship, he stayed with MLB.com in a national reporting role, including writing a few columns and a blog, titled "Gonzo and 'The Show.'" Then, in 2011, an opportunity came up for a beat writing position with the Angels, still with MLB.com, and he took it, moving across the country to Southern California, away from all his family and friends.
He was immediately tested on the first week of his new job. On the final night of the 2011 winter meetings, there were grumblings that free agent Albert Pujols, then coming off of his second World Series win and already a nine-time All-Star, was nearing a deal with the Angels. González hadn't even met the team's general manager yet when he was forced to spring into action. The next morning, reports confirmed that Pujols had just signed with the Angels for $254 million over 10 years.
"Ordinarily I might have been a little worried, like, 'Oh, we got this unseasoned, untrained person,' but I had no druthers about it. I knew Alden. We'd just run with it, and he'd do a great job — and he did, and he was off and running on the beat," said Hill, who was also González's editor in his time as a beat reporter.
Working the beat, González said, was at once fun, difficult, rewarding and tiring. He was on the road often, traveling with the team all over the country. He kept odd hours, starting work in the afternoon and staying at the ballpark until one or two o'clock the next morning.
These days, González lives in Long Beach with his wife, with whom he grew up just blocks apart in Miami, and their two young children. He's glad the late nights and constant travel are in the past.
"I am a lifetime Titanium Marriott member because of all the hotel nights that I had," he said. "It was a fun thing for me to do in my twenties. Not something that I want to do in my thirties."
González hopes his daughter and son grow up to be bilingual in English and Spanish just like him, since he credits his language skills—and cultural background—with opportunities in his career. Like his mentor, the late Cuban American baseball reporter Pedro Gomez, González brings his Cuban background to his reporting, often in a very intentional way.
"There's just so many Hispanic players and clubhouses," González said. "I just think it's important to be able to communicate with these players, to help tell their stories, to be able to relate to certain things."
Recently, he reported and wrote a piece on Cuban baseball players and the World Baseball Classic, regarding the complicated nature of Cuba's first time allowing MLB players onto their national team. His Spanish skills and knowledge of Cuban history and culture played a pivotal role in his reporting.
"This is such a complicated topic that a lot of people don't really understand. But I do. And I could hopefully write something that's illuminating on this topic because I know what it's like to be a Cuban American, and the types of things that people go through in that country," González said, underscoring why he values newsroom diversity so much, especially in sports coverage.
"Diversity is so important because it allows you to bring these stories to life and give them the proper perspective," he said.
González's commitment in this area, both in his personal work and as a value he holds, is evident to those he works with, such as Joon Lee, a 27-year-old national baseball staff writer at ESPN who is Korean American. Lee said he admires González's work and the way it incorporates and utilizes his lived experiences in a way that enriches his stories.
"Anytime I see someone tapping into their own personal experiences and channeling that into their work, that's something that's always inspiring for me," Lee said.
González isn't sure what's in store for the future. He likes taking in things in the present. But he knows he, as always, wants to get better at what he does, and in particular wants to be on television more, such as more opportunities to be the in-game, on-field reporter. Otherwise, he'll just continue telling stories, covering the sport he's dreamed of since childhood.