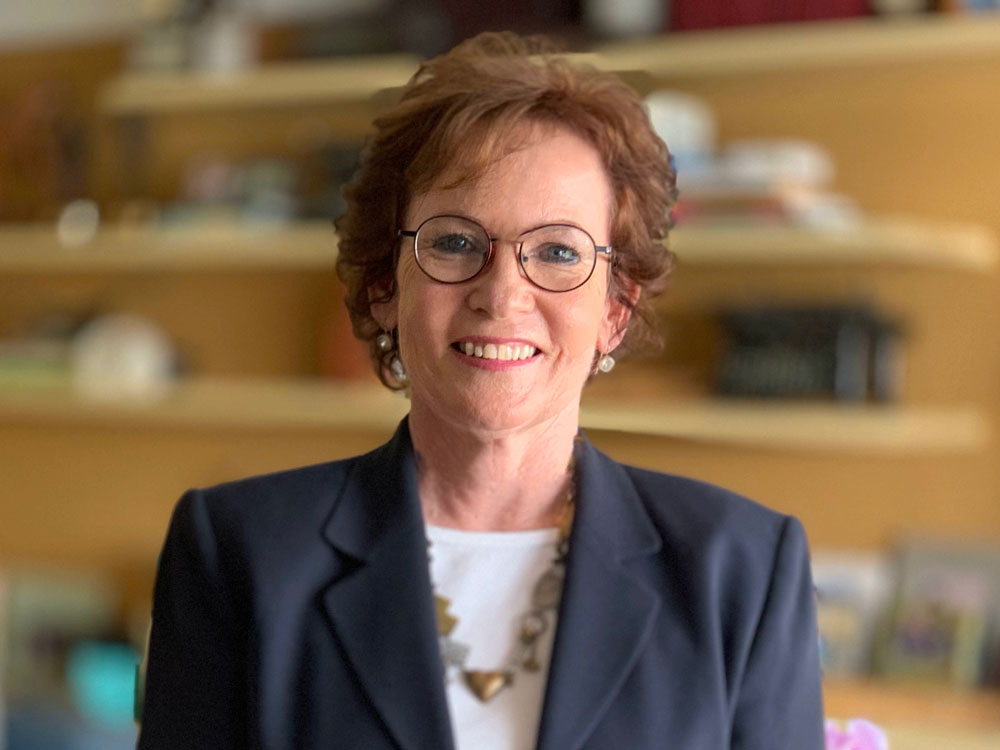 Joan Ryan swears that she'll never write a book again. Ryan thrived as a longtime sportswriter and author, having dedicated her past four decades to a pilgrimage of truth. Now, at 63, she works as a media consultant for the San Francisco Giants, but the people closest to Ryan believe that her last book has yet to be written.
Ryan's journey started across the country from where she stands now, in a Floridian house filled to the brim with a boisterous family of eight. Squeezed in between three boys and two girls was Joan, the middle child. An introverted girl, whose shyness was so apparent that she could disappear, Ryan moved through her adolescence deftly and silently, taking the world in as it eagerly awaited her. When asked for a story about Ryan's childhood, her mother Peggy took a minute to herself, then said, "God, I can't think of anything."
In 1981, 22-year-old Ryan arrived at the Orlando Sentinel just three days after graduating from college, the first in her family to do so. While the slim transition between earning a degree in journalism at the University of Florida and starting work might have frightened some, Ryan was young, energetic, and excited to dive headfirst into copy editing. When she used to envision the future, Ryan thought she would be an editor. "I liked reading other people's writing, doing the grammar and sentence structure for other people," she said. However, less than two years after her editing job began at the Sentinel, she transferred and became the first woman in the paper's sports department.
The notion of switching from editing to writing arose when she thought to herself, if I'm ever going to run this place, I better have some writing experience. Ryan refers to this revelation as her notebook becoming her golden ticket. It was the realization that she could connect to a multitude of worlds through her writing – that the social acumen which was absent in her upbringing no longer mattered.
"I could connect with people through my journalism," she said.
One of those people was veteran sports columnist, Dave Kindred.
By the time Ryan came onto Kindred's radar in the mid-1980's, he was at the Atlanta Journal-Constitution and had already received numerous prestigious awards for his journalistic work. He wrote a forward for an anthology, which included several of his columns, and in his introduction discussed his love of sportswriting. Later, one of Kindred's colleagues forwarded a column to him, written by Joan Ryan. At that time, she had recently left the Orlando Sentinel and started as a sports columnist for the San Francisco Chronicle. In her column, she praised Kindred's contributions to the anthology, and in Kindred's words, "explained why we're attracted to sports better than I could." He then contacted Ryan through a mutual connection and thanked her for her kind attributions, afterwards making sure to keep track of her work.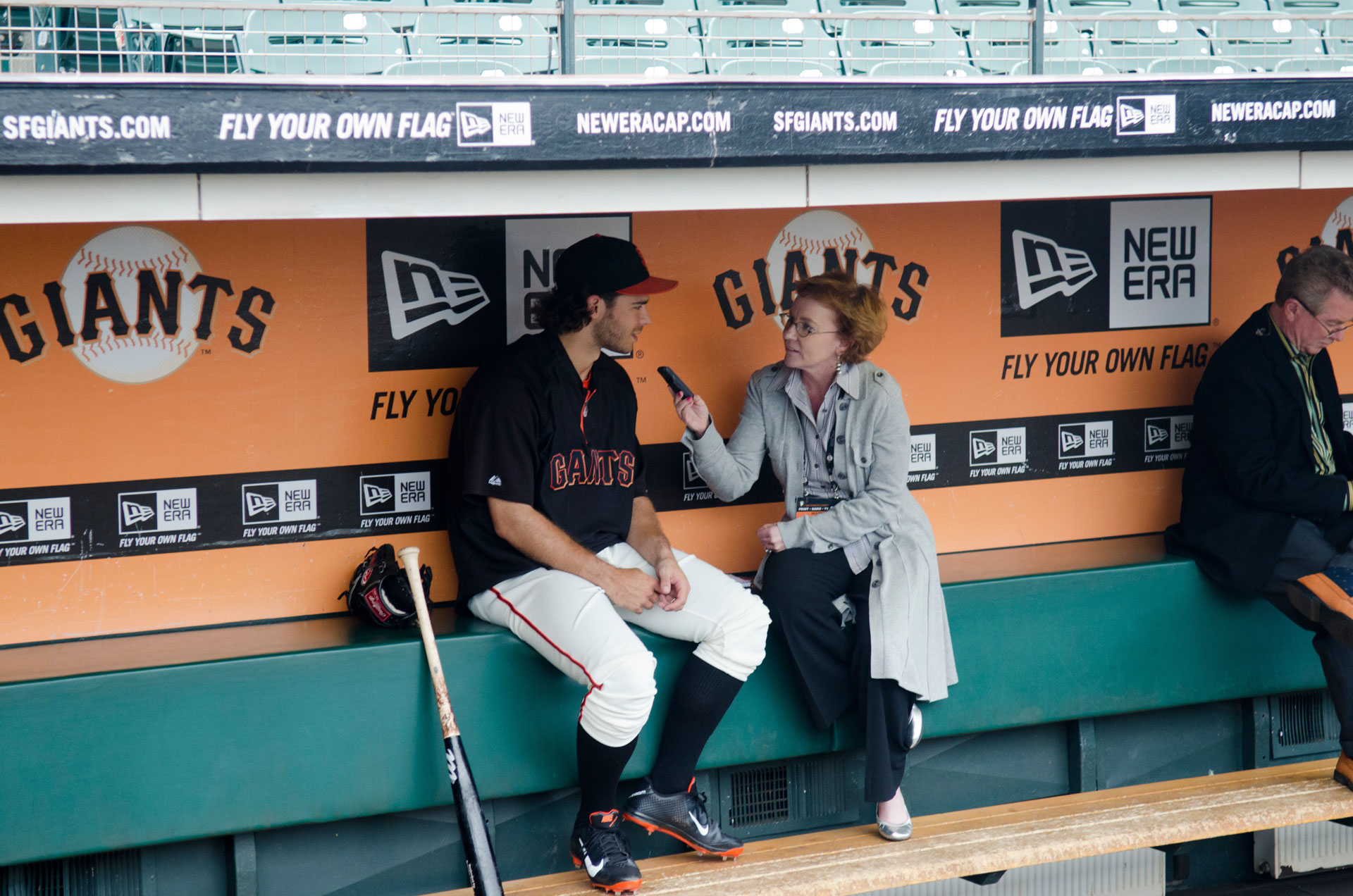 This effort may have seemed like a simple task. But in the 1980's, you couldn't just fire off a Google search and start digging. Ryan's impact prompted one of the day's honored sports columnists to rifle through newspapers, determined to consume more of her storytelling. He admired her insight, the simple yet powerful clarity of her prose. Kindred says that Ryan was doing the job better than any of the men in her field, because she saw the sports world in a different way.
"She understood the game, the concepts of competition," he explained, "but she also put a human face on it. She was a humanistic writer and she understood that her subjects were people."
When Ryan wrote "Little Girls in Pretty Boxes," arguably her most impactful work, Kindred made sure to reach out and extend his support. This camaraderie of craft was not a relationship that Kindred often encountered in his line of work. He believes that his efforts with Ryan stemmed from the expectation that "she could help me understand the world, which was more important to me than understanding the game." As there weren't many women in sportswriting during Kindred's time, he noted her courage with the hope that people could see a woman "who had a dream and made it happen and was strong enough to make it happen."
When Ryan began working at the Chronicle, she was the newspaper's youngest columnist and one of few women on staff. Her influence was undeniable. Ann Killion, now a San Francisco Chronicle sports columnist, described it "like being whacked over the head."
Killion recalls attending a sports event in 1985 and meeting many journalists, but most notably, "a very short, very young, very feisty, funny person named Joan Ryan." Her interaction with Ryan occurred at the brink of Killion's career transition. She was working in public relations at the time, longing to return to the world of sports writing which had always enamored her. Killion believes that her encounter with Ryan drastically changed the trajectory of her career. She thought, I can do this. Killion then applied to Columbia University's school of journalism, where she would write her master's thesis on women's sports writers, one of them being Ryan. Their interactions developed into a lifelong bond, strengthened by Killion's eventual return to her point of origin and the place of Ryan's work, San Francisco.
Ryan would write at the Chronicle for a total of 22 years, churning out a variety of clips across sections, as well as her debut book in 1995, "Little Girls in Pretty Boxes."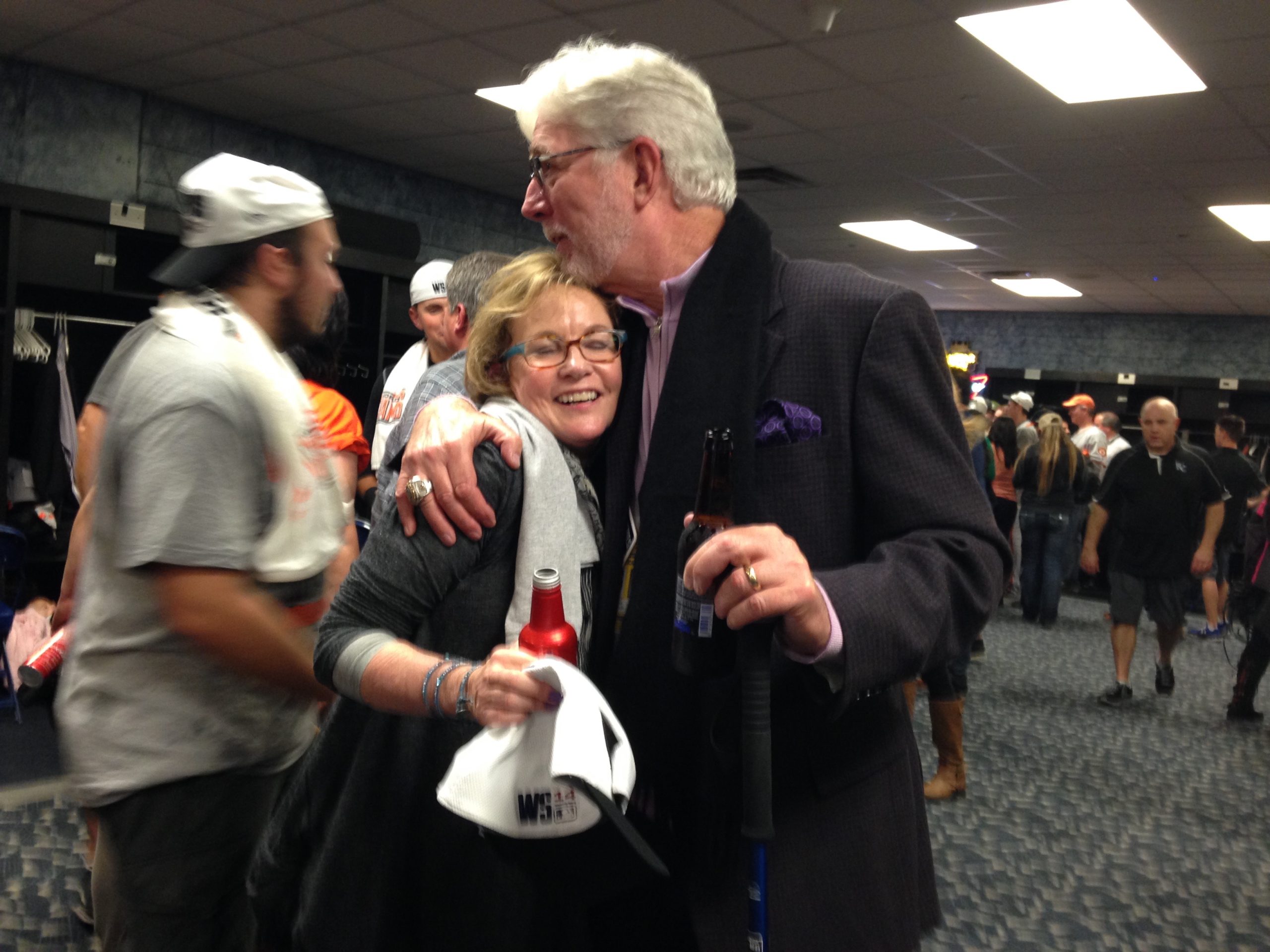 "Little Girls in Pretty Boxes" barreled into the sports world and shattered it. Ryan's book, an expose about the exploitation of young girl gymnasts and figure skaters, graces the "Top Sports Books of All Time" charts by Sports Illustrated and The Guardian; it was featured on nearly every major media platform including Oprah and 60 Minutes. It drastically changed the conduct of professional gymnastics and found a home in sociology course syllabi everywhere. But when Ryan first approached the topic, she said that it was "purely out of curiosity." She saw young girls perform unimaginable physical feats in their darling uniforms and thought to herself, how does this affect their psyche? Ryan's interest took her on an inquisition that would uncover damning evidence in the world of elite gymnastics and figure skating, the abuse that befell the bodies and minds of young female athletes. The research process was daunting, a laborious task fit for the sharp and methodical editor at heart. While many writers may aim to become editors, Ryan's journey from copy editor to acclaimed writer presents a reversive origin story, one in which her meticulousness informed the bounds of her storytelling. She breaks the rules in her writing, and once, in matters of the heart. Barry Tompkins's heart, to be specific.
When Tompkins, Bay Area sportscaster for the past half century, met Ryan, he had one rule in dating: they couldn't be younger than his own age. But she was worth breaking his rules, so he asked her on a date. The rest is history: "We were simpatico right from the get-go," said Tompkins, now 82. Her empathy, curiosity, and ceaseless consumption of knowledge amaze Tompkins. "She's dogged. She is dogged," he often repeats. He's been there to witness both the conception and completion of all five of Ryan's books, noting each day how she entered her writing room at 9 a.m., not to reemerge until 6 p.m. Ryan's tenacity and commitment to her craft is precisely why others can't see her throwing in the towel just yet.
Ryan's attention to detail extends to her married life: she makes all the lists, she deals with the gritty details of home ownership, "everything she does, she doesn't take shortcuts," Tompkins said. In 2006, at just 16 years old, their son Ryan Tompkins experienced a life-altering traumatic brain injury in a skateboarding accident. It changed their lives forever, but also brought them closer than ever. As challenging as it was to nearly lose their son to a premature death and confront the challenges of supporting his rehabilitation, their family prevailed. "It can really drive people apart, but if anything, it made us better," Tompkins said. In 2009, Ryan published a book about the ordeal: The Watergiver: The Story of a Mother, a Son and Their Second Chance. Despite the severity of the story, her book is a testament to the strength they harnessed in persevering. Joan Ryan believes this event only deepened her love for her son, and the ways in which she shows it. "Sometimes I think to myself," 'Wow, was that a gift?' Well, I don't have to name it. Whatever it is, it happened. And he is so beautiful," Ryan said, tears brimming in her kind eyes.
When Ryan sits down to write, she asks herself one question: How is this going to make the reader feel? Ryan's ability to channel her words through a fine-tuned sieve, a process which compounds technicality and raw human emotion, absorbs the reader. All the reader can see and feel is the humanity that ascribes Ryan, the editor, the writer, the middle child, the watergiver.