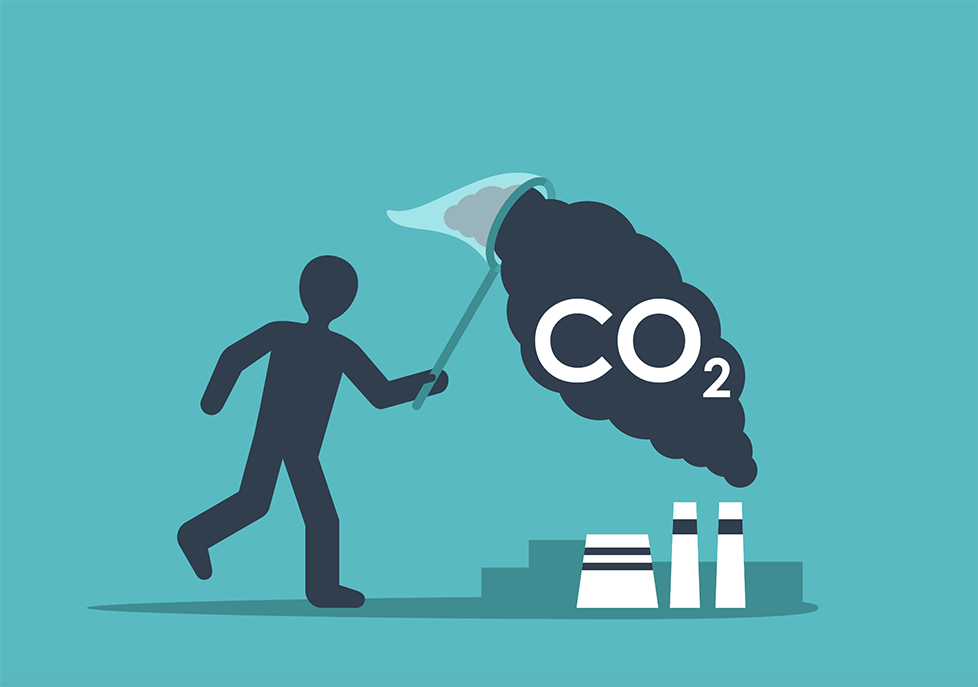 Earlier this year, California Governor Gavin Newsom signed into law 40 climate-related bills that allocate $54 billion to help the state achieve carbon neutrality by 2045.
Now, all eyes are turned to the California Air Resources Board (CARB), the clean air agency assigned with developing California's climate strategy. The board is set to vote Dec. 15 or Dec. 16 on a specific roadmap for achieving the carbon-neutrality goal.
The 297-page outlines how to end California's reliance on fossil fuels and clean up air pollution. It also discusses how to accelerate the deployment of two technologies for removing carbon dioxide in the atmosphere and capturing new emissions.
"The recognition across the whole plan is that deploying new technologies is going to be a really essential aspect of achieving net zero by that timeline," Thomas McDonald, former CEO of Mosaic Materials, a company focused on reducing the environmental impact of fossil fuels, said. "Long-term incentives are necessary for short-term actions," McDonald said. "If the plan goes through, it will help carbon removal companies act faster, it's clear these technologies can have a big role to play in tackling climate change."
As concerns over climate change become more urgent, investments in new carbon capture and removal technologies are increasing. On Dec. 13, the Biden-Harris administration announced the launch of four programs with $3.7 billion in funding to help build a viable carbon removal industry in the United States.
"No matter how fast we decarbonize the nation's economy, we must tackle the legacy pollution already in our atmosphere to avoid the worst effects of climate change," U.S. Secretary of Energy Jennifer M. Granholm said. "President Biden's Bipartisan Infrastructure Law provides the transformative investments needed to scale up the commercial use of technologies that can remove or capture CO2, which will bring jobs across the country and deliver a healthier environment for all Americans."
For Harris Cohn, sales lead at Charm Industrial, a San Francisco-based carbon removal company, carbon removal is one of the most efficient ways to rein in climate change.
"The total concentration of carbon in our atmosphere is too high for a habitable earth," Cohn said. "Carbon removals are a key way for California to meet its climate goals."
"We convert biomass into a stable, carbon-rich liquid and then pump it deep underground," the company website reads. "This removes CO2 permanently from the atmosphere, out of reach of wildfires, soil erosion, and land use change."
Carbon capture and storage, by contrast, is capturing and storing carbon dioxide before it is released into the atmosphere. The technology can capture up to 90% of the CO2 released by burning fossil fuels in electricity generation and industrial processes such as cement production.
In the past 12 months, the pipeline for carbon capture and storage facilities worldwide has grown by 44 percent, according to the Global CCS Institute, an organization working to accelerate the deployment of the technology. There are 30 carbon capture installations globally now. This year, 61 new facilities were announced bringing the total number in operation or in development to 196. In the Bay Area, at least six entities are pursuing projects to reduce the amount of carbon entering the atmosphere.
However, some environmental advocates are concerned that these new technologies may cause more harm than good by prolonging the use of fossil fuels.
"Instead of putting billions of dollars into carbon capture technologies, we should be investing into transitioning out of fossil fuels and into long term clean, renewable energy sources," said Chirag Bhakta, lead director at Food & Water Watch California, a non-profit environmental organization. "The whole oil and gas infrastructure is maintained with carbon capture and that is not the future of California that I think any of us really want."
Daniel Kammen, a professor of Energy at the University of California, Berkeley expressed similar concerns.
"I think that our decarbonization is based on clean energy, not on carbon capture," Kammen said. "We likely will need some carbon capture, particularly direct-air capture where we pull carbon out of the air to help preserve the planet and ecosystems. But, so far, carbon capture technologies have been used largely to extend the lifetime of fossil fuel plants. We need to close down all fossil fuel plants and replace them with renewables, not find ways to extend their life."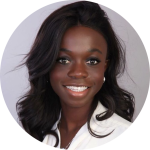 Lisa Setyon-Ortenzio is a trilingual French-raised journalist and graduate of NYU School of Journalism who is passionate about shining a light on issues impacting underserved and often marginalized communities. Prior to enrolling at Stanford, she worked for 2-years as a field producer for France Télévisions in Washington D.C. She covered an array of subjects including the presidential election of 2020, the COVID-19 crisis, Black Lives Matter Protests, Roe v. Wade being overturned and global economic and business matters. She has previously worked as a freelance multimedia journalist in Paris and as a production assistant at ABC News in New York. She is particularly engaged in topics of politics, race and ethnicity, data analysis, business and technology. At Stanford she is interested in incorporating more analytics and graphics into traditional media storytelling and thus promoting a more data-driven journalism that would empower readers to act in a more responsible way.