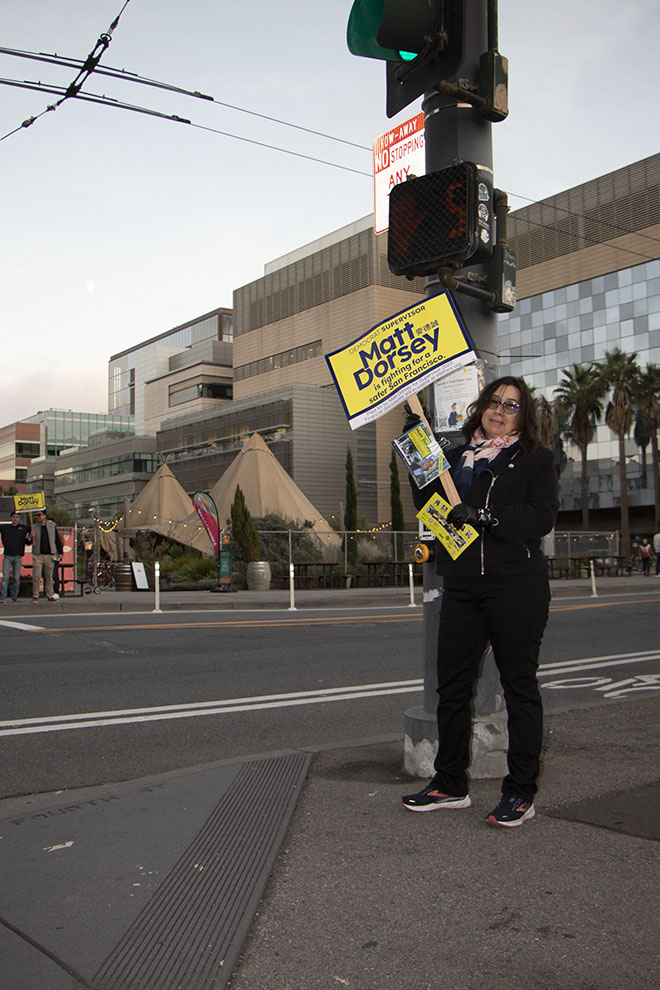 San Francisco – Honey Mahogany conceded to incumbent Matt Dorsey in San Francisco's District 6 Supervisor Race on Nov 14.
"I reached out to Supervisor @mattdorsey to concede a few minutes ago, and congratulate him and his team on a well run campaign," Mahogany tweeted. "While things may not have gone our way… I've been in public service here in my hometown for decades, and I'm not going anywhere!"
Mahogany, had she won, would have been the first transgender supervisor in San Francisco.
As of Nov. 15, Dorsey had won 51.7 percent of the vote compared to Mahogany's 43.1 percent.
Dorsey had been endorsed by San Francisco Mayor London Breed, State Senator Scott Wiener, and State Treasurer Fiona Ma. Mahogany was supported by former District 6 Supervisor Matt Haney, the San Francisco Democratic Party, and the San Francisco Chronicle.
District 6 encompasses the neighborhoods of South of Market, Mid-Market/Civic Center, South Beach, Mission Bay, Rincon Hill and Treasure Island/Yerba Buena Island. On June 7, San Francisco's decennial redistricting process based on federal census data redefined the boundaries of District 6 to exclude the Tenderloin neighborhood, which now lies in District 5.
Open drug use and overdose deaths were among the most pressing issues of the race.
"I've had two dead bodies removed from my block—overdose deaths—and it's not right. It's not okay. It's not healthy. We have families living on our block," said Doreen, a volunteer for Dorsey, who declined to give her surname.
In 2021, 625 overdose deaths caused by an opioid, cocaine, or methamphetamine occurred in San Francisco, according to data from the city's Department of Public Health, a 41% increase from the pre-pandemic 2019 death toll.
Mayor Breed appointed Dorsey on May 9 as supervisor after Haney ran and won a seat in the California State Assembly.
Despite his brief tenure as Supervisor, Dorsey is no stranger to San Francisco's political sphere.
Dorsey served for 14 years in the San Francisco City Attorney's Office and in 2012 was elected to San Francisco Democratic County Central Committee.
Dorsey is an out gay man, is openly HIV-positive, and has been open about his past struggles with substance abuse.
He has spoken candidly about his sobriety journey, his relapses, and how his recovery program has enabled him to be the politician he is today. "Today, I'm in a place where I'm so grateful for the program I have that I'm grateful for the disease that got me there. It helps me have perspective. It keeps me humble. It keeps me service-oriented," Dorsey told the San Francisco Standard.
Dorsey has called for the police and criminal justice system to play a more active role in responding to public drug dealing.
His "San Francisco Recovers" resolution—co-authored with fellow supervisors Rafael Mandelman and Catherine Stefani—calls for the involvement of more than twenty of the city's departments to combat open drug use, provide immediate resources to users, and to streamline long-term recovery.
His personal experience and frustration with drugs on the street is what drew Doreen to support Dorsey.
"I've been a District 6 resident for 18 years and I've seen the whole district just completely go downhill—businesses [are] closing, the streets are a mess. I have people in my family that are in long-term recovery from drugs and alcohol and Matt Dorsey is in recovery as well—he understands that the open drug scenes are a big part of our problem," Doreen said.
"So, for me, that's why I'm supporting him. I've probably given more hours to this campaign than any other political campaign ever in my life, because I believe in his message," she added.
But others in the district believe that Dorsey's stance on overdose death prevention focuses too heavily on increasing police presence and fails to consider alternatives that may be safer for marginalized communities.
Mahogany, who had worked for Haney, is the daughter of Ethiopian refugees and grew up in the city, later earning a Master's of Social Work from UC Berkeley. While working directly with marginalized communities living on the streets of San Francisco, Mahogany also earned a name for herself in the queer nightlife community—serving as a co-owner of the oldest gay bar, The Stud, performing drag at local community hubs, and becoming the first San Franciscan to make it onto the hit reality show Ru Paul's Drag Race.
Like Dorsey, Mahogany served as a member of the San Francisco Democratic County Central Committee. In 2021, she was elected as Chair of the San Francisco Democratic party, making her both the first Black and first transgender Chair of the party in San Francisco.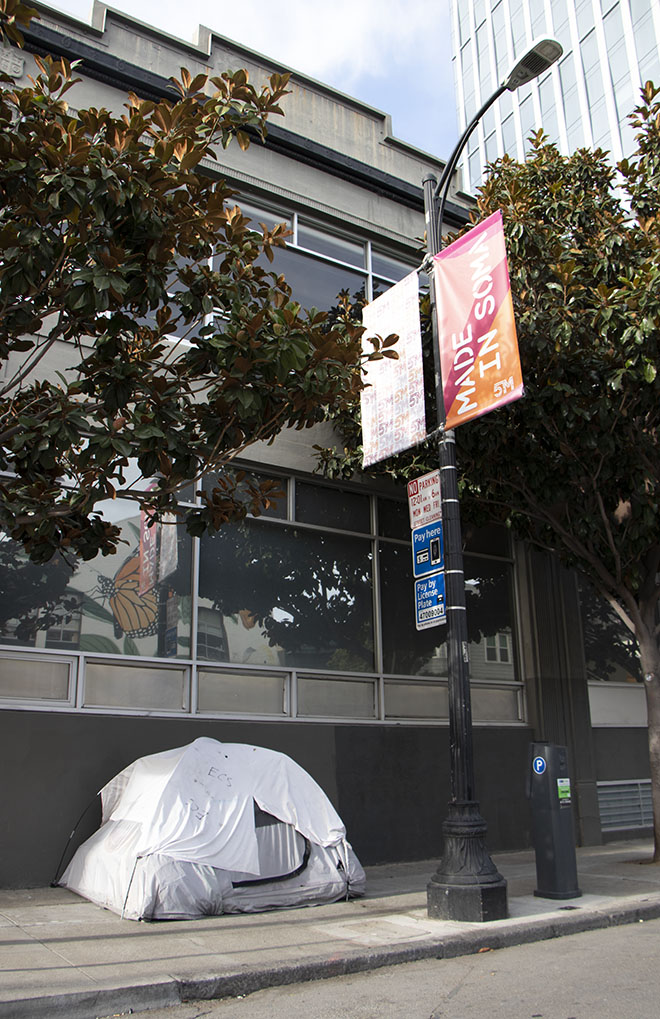 Much of Mahogany's support came from District 6 residents who are similarly queer, BIPOC, or members of other marginalized groups. Two of Mahogany's most dedicated field organizers, Mars Clark-Herrera and Sakura Martin, said that as members of these communities, they directly witnessed the effects of chronic substance use and lack of affordable housing.
Both Clark-Herrera and Martin said Dorsey represented the "status quo" of San Franciscan progressives. While they valued his policy stances, they sought to platform new identities—ones they share with Mahogany.
"As a Black and brown and Indigenous trans person, when I saw that a Black trans person was going to run to represent this district—and someone I've heard of, someone whose past experience and policy and involvement in this district people have spoken highly of—I was just immediately like, I need to be a part of whatever work is going to be put into getting her in office," Clark-Herrera said.
For Martin, Mahogany's campaign inspired her to stay involved in campaign work after many years of working with politicians to whom she didn't feel as connected.
"We have white gay men in office and across multiple levels of government across the country. Which isn't to say it's not an important voice, but it's a voice that we have already," Martin said.
While Dorsey successfully retained his seat as Supervisor, this won't be the last San Francisco will see of Mahogany.
Following the announcement of her concession on Twitter, Mahogany wrote: "I'm going to take a much needed break with friends and family, and then I'm getting right back to work as the Chair of the Democratic Party and getting the best gay bar in San Francisco reopened."