Andrea Sundell, Sara Deseran and Renee Brown are pandemic survivors.
Their San Francisco Bay Area businesses are as different as a Swedish-Middle Eastern bistro, a taco chain and a coffee wholesaler, but the women share a few things in common: They are grateful for the federal programs that helped them come through the past 20 months financially injured but alive. They don't blame the government for mercurial emergency-assistance policies. And moving forward, they want to be as adaptable and self-sufficient as possible.
"A company is alive," Brown said. "If you stay still, you're dead in the water."
The COVID-19 pandemic hit restaurants hard across the United States. However, despite catastrophic predictions in early 2020, fewer than 14% closed, according to the National Restaurant Association.
"We've just been on hold and on hold and on hold," said Deseran, a partner and the marketing and branding director of Tacolicious, which kept open its casual dining spots in the Marina and Mission neighborhoods of San Francisco, as well as in Palo Alto and Manhattan Beach, but closed the location in San Francisco's North Beach. "It's painful to watch your restaurant falling apart at the seams."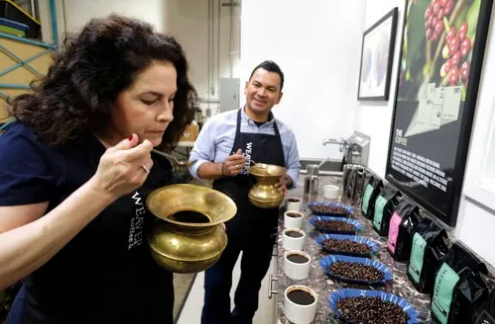 For Brown, vice president of Wild Card Roasters and Weaver's Coffee & Tea, the transition to online service was smoother than for most businesses. She is an online coffee manufacturer first, restaurant owner second. Her location in San Rafael experienced a small dip in income for a couple months before recovering to its pre-pandemic sales, she said. In San Francisco, sales dropped 70%, and the cafe closed.
"It's heart-wrenching to see what was happening in the city," Brown said.
With supply chains strangled, her business was hit twice — first as a cafe paying more for raw materials and then as a wholesaler, losing $350,000 seemingly overnight. To stay afloat, she moved her focus online, investing in web marketing, limiting the menu to only coffee and cutting food. Instead of sit-down cafes, Weaver's shifted to cups of joe to go.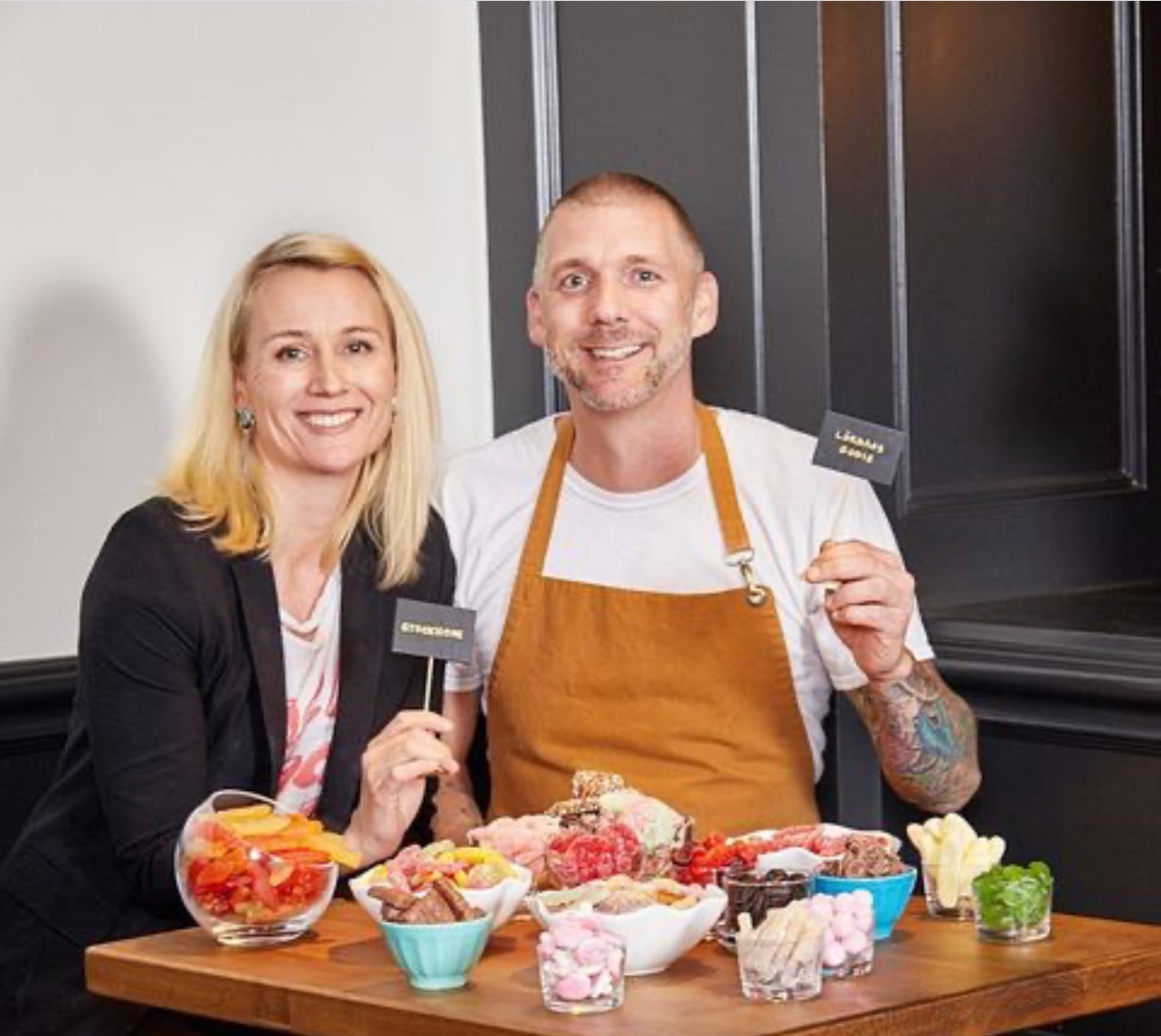 Sundell, who owns dine-in restaurants Stockhome and Plaj, experienced a more jarring shift. "I didn't get time off from this. There was no relaxing to see what's next," she recalled. "I might lose everything." As a casual eatery in Petaluma, Stockhome fared relatively well, transitioning from a counter service to takeout.
But the pandemic was not as kind to Plaj, a sophisticated San Francisco restaurant catered towards symphony patrons which was forced to limit itself to monthly takeout dinners. Since the dinners were pickup only and the menu was unavailable online, previous patrons accounted for all their business, Sundell said.
When Plaj tried to re-open this summer, there wasn't enough traction. The restaurant closed permanently. Plaj's revenue funded Stockhome's payroll, so both locations suffered.
In addition to the closure of its North Beach location, Tacolicious lost significant revenue in Palo Alto when corporate events moved online, according to Deseran. Due to COVID, she pushed back small repairs, used tables that were not meant for the outdoors, and left chipped paint on the walls.
The federal government quickly authorized the Paycheck Protection Program in April 2020, followed by the Restaurant Revitalization Fund in March 2021. While these programs kept restaurants afloat, they did not offer a long-term solution.
Sundell, Deseran and Brown each received varying government support, but their collective attitude is one of understanding rather than outrage.
The Restaurant Revitalization Fund provided $28.6 billion dollars in grants, which prioritized women, veterans and those socio-economically disadvantaged. However, when the fund launched on May 3, 2021, Congress received applications totaling over $65 billion in need, according to various news sources. Later that month, the New York Times reported a federal appeals court ruled that the prioritization was unconstitutional, and only $18 billion was distributed to prioritized restaurant owners.
On June 11, 2021, a bill to replenish the fund was introduced to add $60 billion to cover outstanding applications.
Since the money was distributed on a first-come first-served basis, Brown had her taxes sorted before the application launched. "They opened at 9:00 a.m. and I had everything completed at 9:10 a.m. that day," she said. After an email conversation with a banker to clear up a small misunderstanding from the form, she was approved immediately. It allowed her to increase wages for staff and purchase raw materials.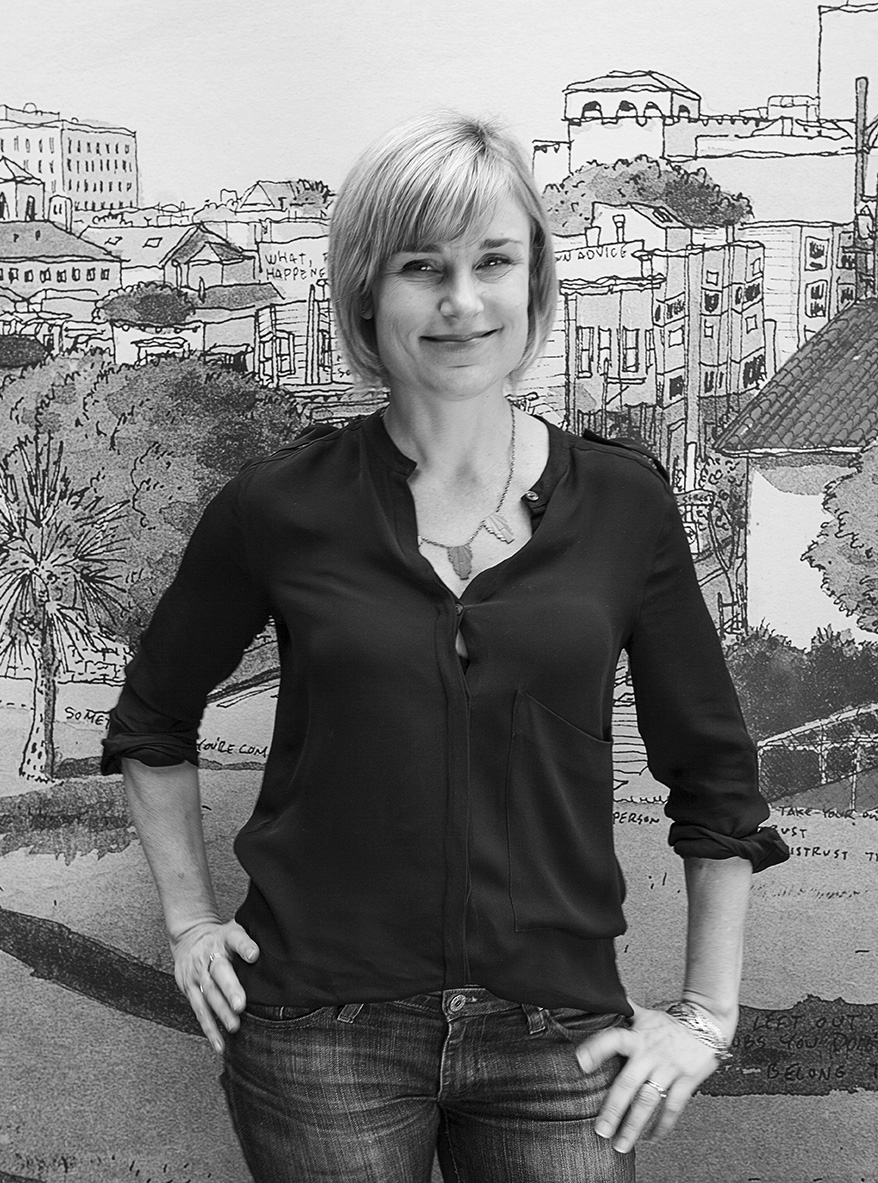 Sundell and Deseran were not so lucky. Since the funding was based on loss of revenue, the more you earn, the less assistance you get. This policy inadvertently benefited businesses who could afford to remain closed. "We didn't have the financial luxury to not open," Deseran said. "It's almost like being punished for opening."
Deseran did not receive funding. "Yes, that is hard for me to hear because we struggle so much and because we don't have the financial capabilities of a big franchise," she said. "We're hand to mouth." In terms of the new bill, Deseran is not counting on its passage and instead hopes to receive an Employee Retention Credit.
On the other hand, Sundell depends on it. "I'm desperate for it," Sundell said. "Even when we're busy and things are good, I'm desperate for it. We took a huge huge hit. There's nothing I want more than that. It's probably all I think about everyday."
Sundell depended on the funding to save Plaj. Not receiving it was the nail in the coffin. "It literally made the difference between surviving and not surviving," she said. A neighboring restaurant received $3.2 million in funding. "If six restaurants received $500,000, that would've made all the difference," Sundell added.
All three owners wish that the fund better prioritized small businesses, but remain grateful for the government effort.
"I almost felt guilty about the RRF funding," Deseran said. When so many industries were damaged, she was surprised that restaurants were singled out for relief. The interconnectedness of the industry to supply chains makes restaurant relief beneficial to more than just restaurant owners, she rationalized.
While Deseran hopes for more relief for small businesses, she understands that large corporations employ more people both directly and through the suppliers they buy from. "It's amazing that any of the restaurants got money," she said, "and I think that it is amazing that the government got it together to do that at all."
The Paycheck Protection Program offered loans to restaurants impacted by COVID. By May 31, 2021, chain restaurants had drained the funds according to Eater.
Sundell received paycheck funding but spent the funding too quickly due to changing guidelines. Originally, 75% of the spending had to go to payroll, and it had to be paid within eight weeks whether employees were working or not. Then, the Small Business Association changed the rules, lowering the payroll percentage to 60% and extending the amount of time restaurants could keep funding to 24 weeks.
"It was really hard," Sundell said. "It just was what it was. It would've been really nice to have those funds for the people working there."
Brown also encountered difficulties with the program. Frustrated that the paycheck funding was initially given to larger firms, Brown emailed bankers. "I just went toe to toe. I just sent some scathing emails."
The pandemic's minefield of uncertainty will continue moving forward. All three restaurants await a verdict on the new bill to replenish funding, but are planning strategies for survival without it. They retain resilience, despite being diminished in some form.
"Every time you're pummeled, get back on your feet," Deseran said. "It's not done. It's a marathon."
Editor's Note: This article has been updated to correct the name of Renee Brown's company.