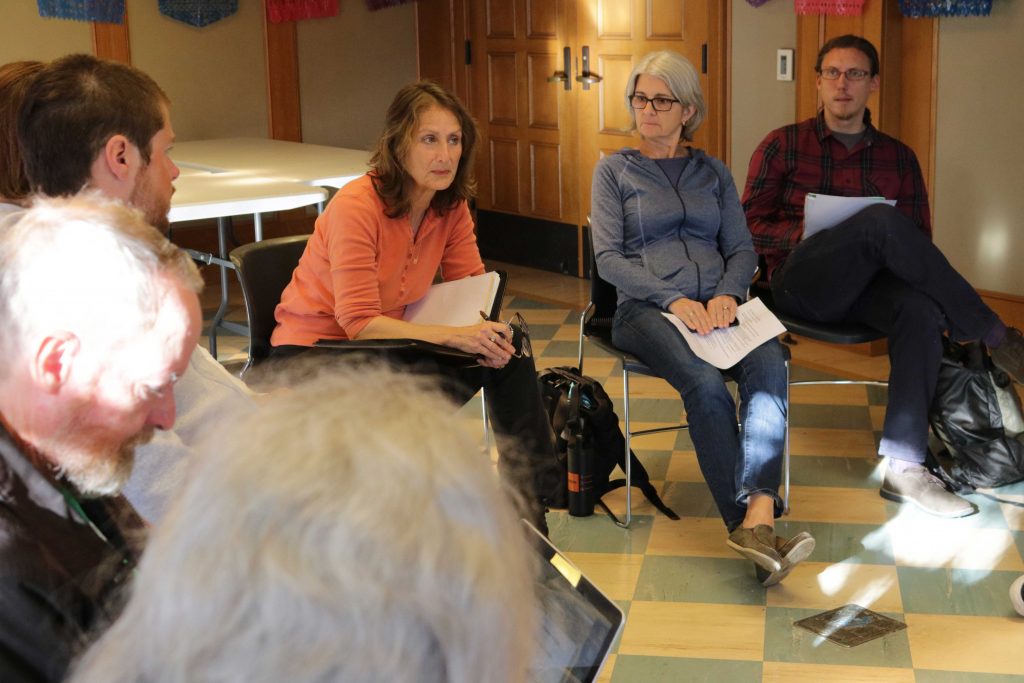 Local governments have a new tool in the battle against global temperature rise: declaring a climate emergency.
San Jose, San Francisco and San Mateo County are among the 18 Bay Area governments that have now passed emergency resolutions — the highest concentration of these declarations in the country. The local jurisdictions join more than 1,000 governments worldwide that have called for dramatic action to combat climate change, a crisis the world now has just 12 years to reverse, a recent UN report warns.
"The youth movement has reminded us that young people today are going to have to live with the consequences of climate change," said San Mateo County Supervisor Dave Pine, who co-authored the unanimous Sep. 17 resolution in his county. "As policy-makers, we have to keep this issue at the forefront of our activities."
At a time when the federal government is rolling back environmental protections, these declarations are the latest way local officials are re-asserting their commitment to climate action. The resolutions vary, however, in terms of the specific action they promise. Some propose detailed plans and concrete policies, while others list broader, more symbolic goals.
The city of Oakland declared an emergency in October 2018, becoming the fourth local jurisdiction to do so after Berkeley, Richmond, and Cupertino. The resolution focuses on an "Energy and Climate Action Plan" to halve emissions by 2030, which was already in progress before the declaration, the document says. The city says it will finalize the plan this fall.
San Jose's declaration, which also passed Sep. 17, is one of the two most recent. The city's resolution includes a new ban on natural gas in new buildings — a move first made in Berkeley that has now spread to other California cities, including Menlo Park — beginning next year. It also lists five other action points, including a call to remove fossil fuels from the city's investment portfolio.
San Mateo County's declaration doesn't create any new policies, but does outline specific action items, including developing a plan to reach zero emissions ahead of California's 2045 target. Again, a focus of this plan will be removing natural gas from new buildings, said Pine.
Santa Clara County, which declared an emergency in late August, took a different approach. The county's five-page resolution contains no mention of what the county will do next. Instead, said Supervisor Dave Cortese, who authored the resolution, the goal is to mobilize other governments to emulate the county's existing commitment to sustainability.
"It's symbolic in the sense that it's saying, 'Do like us,'" Cortese said. "But it's heavier. It's saying 'Do like us, and do it now. This is an emergency.'"

Note: Opening audio courtesy of Casey Chin. Used by permission.
Santa Clara County has launched several sustainability initiatives in recent years, including transitioning to 100 percent renewable power in county buildings and starting "Driving to Net Zero," a program to help cities buy more electric vehicles. Cortese also created the County Climate Coalition, a campaign to recruit counties across the United States to recommit to targets of the Paris Climate Agreement. The Coalition has 25 members so far.
In September, Cortese spoke at the United Nations, where he "challenged cities and counties across the country to follow the lead of Santa Clara County by declaring a climate emergency and responding to the environmental crisis with action," according to an email sent by his office.
Still, some locals are calling for more from their elected officials. Members of 350 SF, an offshoot of the climate activism group 350.org, are meeting with San Francisco supervisors, pushing them to take more concrete steps in the wake of the city's climate emergency declaration in April.
"They unanimously approved the climate emergency," said Elena Engel, a core member of 350 SF. "So, with that as a backstop, we can say, 'Well, you approved it. What do you think we should do? What is a climate emergency?"
The group is now pitching their supervisors a four-point action plan. The plan focuses on the issues of transportation and buildings, which together account for 92 percent of emissions in San Francisco, Engel said. Their action items include moving to a fully renewable power grid, expanding the use of electric vehicles, and the familiar ban on natural gas in new buildings.
"It's a conversation to tell them, 'this is what we think we need to do,'" said Engel. "But San Francisco is a liberal city, and in general they know that we've got to go that way. The question is how, where, when, who? Who do we have to talk to? How do we make it so?"
Matthew is pursuing a bachelor's degree in Philosophy and a master's degree in Journalism at Stanford University, which is less than a mile from his childhood home. He also sings a cappella, tutors writing, and attempts to write screenplays. He is one of the last remaining subscribers to MoviePass, and one of the last remaining humans who is not on Twitter, Instagram or Snapchat (though he finally caved and got a Facebook.)