Representative Anna Eshoo (D-Palo Alto) blasted President Donald Trump for using rhetoric that gives neo-Nazis and white supremacists the idea they have "permission" to operate with "impunity."
In a wide-ranging interview Nov. 1 with Stanford Journalism's Peninsula Press less than a week after the Pittsburgh synagogue shooting that killed 11, Eshoo, when asked if she held Trump responsible for the attack because of his rhetoric, said: "I don't think he's going to be tried and convicted of what the outcome was, but he is a major contributor to it."
"Words matter and when the most powerful office holder … [is] celebrating what is what I would call the dark underside of the country and raising them up, then you're going to see that replicated, hailed, spoken to, acted on by those that essentially … think they've been given permission by the president," she added.
"They can be out there operating with impunity — neo-Nazis, white supremacists," she added.
Regarding the string of pipe bombs that were sent to at least 14 Democratic leaders and media organizations, among others, last month, Eshoo cited what she described as Trump's "shocking" violent language at his rallies.
"There are consequences, there are outcomes to that," she said.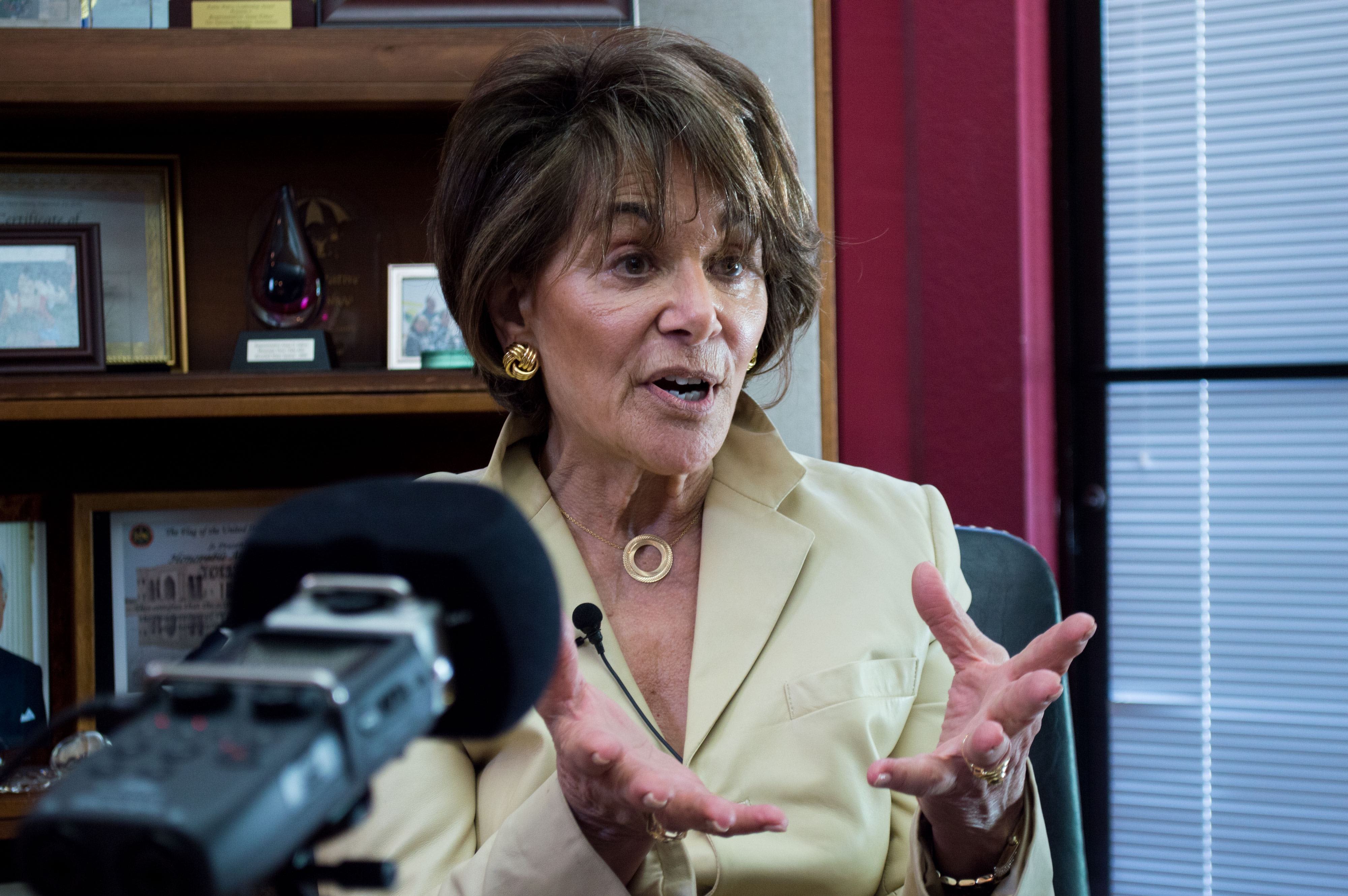 Among those outcomes is a strengthening of dictators, who she said, are now "operating with impunity because they don't believe the United States of America will stand up for its values."
When asked what role social media may have played in Robert Bowers' decision to attack the synagogue – he published his anti-Semitic views on social media sites – Eshoo said companies that allow violent rhetoric to permeate their platforms should be held accountable.
Current law, she noted, "does not hold any company that has a platform in terms of social media … liable for anything that takes place on their platform. I think that that needs to change."
"I mean, how much worse can it be than having the single largest attack on the Jewish community in the history of the United States of America?" she added.
In the interview in her district office, Eshoo, 75, blasted her Republican colleagues for failing to serve as a check on the president and said if the Democrats took control of the U.S. House in the Nov. 6 election, they would move to obtain Trump's tax returns, strengthen gun control and push for an "ethics overhaul" of the Congress.
"There's a bastardization of the institution," she said of Congress. The Republicans have "gone to work for the president and so 'mum is the word,' no critique, no criticism, and a total lack of our constitutional duties and it's very unhealthy."
She said she didn't know if the House would start impeachment hearings as some of her Democratic colleagues have urged if they took control of the chamber and predicted that it would depend on the results of Special Counsel Robert Mueller's investigation into Russian interference in the 2016 election.
"I've been through impeachment and it tears the country apart," she said.
Trump's tax returns
Eshoo introduced The Presidential Tax Transparency Act, which would require all presidential nominees from major parties to disclose their tax returns from the prior three years. House Republicans refused to take up the bill. Eshoo said she would reintroduce it in the next Congress.
"I went to the floor and raised it several times and the Republicans just fought like hell
against it," she said.
After Trump refused to release his tax returns, Eshoo, along with other legislators, also tried but failed to obtain Trump's returns under a law that permits certain congressional committees to obtain them without the president's permission.
"If the Democrats are in control of the House, we will be able to secure that information," she said.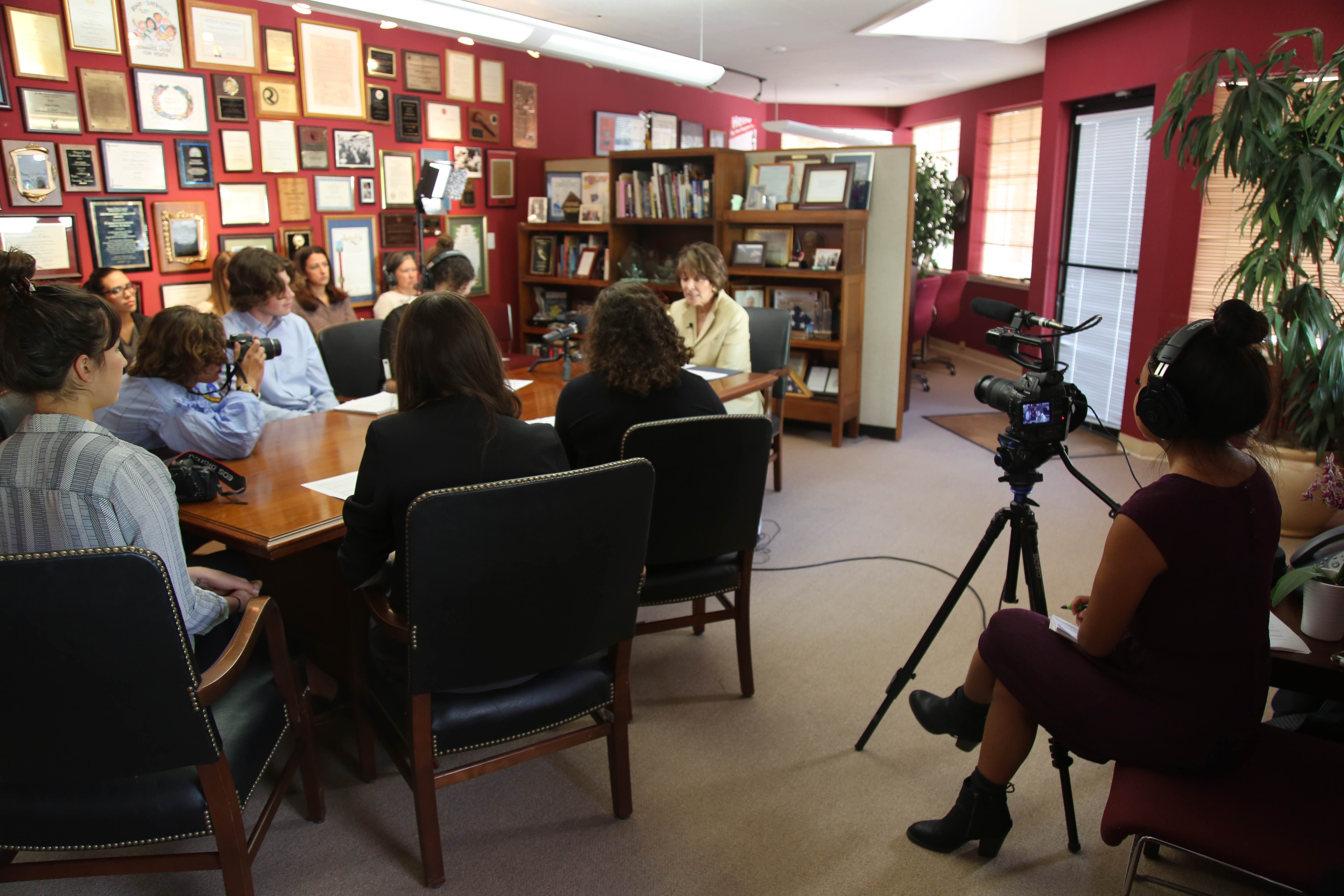 Kavanaugh confirmation
Eshoo played a key role in the controversy surrounding the confirmation of Supreme Court Justice Brett Kavanaugh. Dr. Christine Blasey Ford, a Palo Alto University professor, came to Eshoo's office with allegations of sexual assault against Kavanaugh.
After Ford's identity became public, she received death threats and was forced to leave her home.
"She knows that we are here for her. In fact, we have many, many boxes in the storage closet because people … don't know where to send their cards and letters, and all of that, to her. So they send them to us. So she knows that we are here for her," Eshoo said.
Eshoo sharply criticized Kavanaugh for his conduct during the Senate hearing on the alleged assault.
"I think that testimony was totally disqualifying as far as I'm concerned," she said. "If that's judicial temperance, then we are in trouble."
"How he comported himself was stunning to me," she added. "I just gasped out listening to him."
She also condemned the way that some Republican politicians treated demonstrators, among them, sexual assault survivors who flocked to Washington, D.C., to urge senators to vote against Kavanaugh.
"I thought that it was so instructive to see how some of the senators described the women that had come to meet with them, to protest, to tell their stories … most of them carpooled across the country… and then they were referred to as a mob," Eshoo said.
"I just felt my insides cave in when I saw and heard that," she added.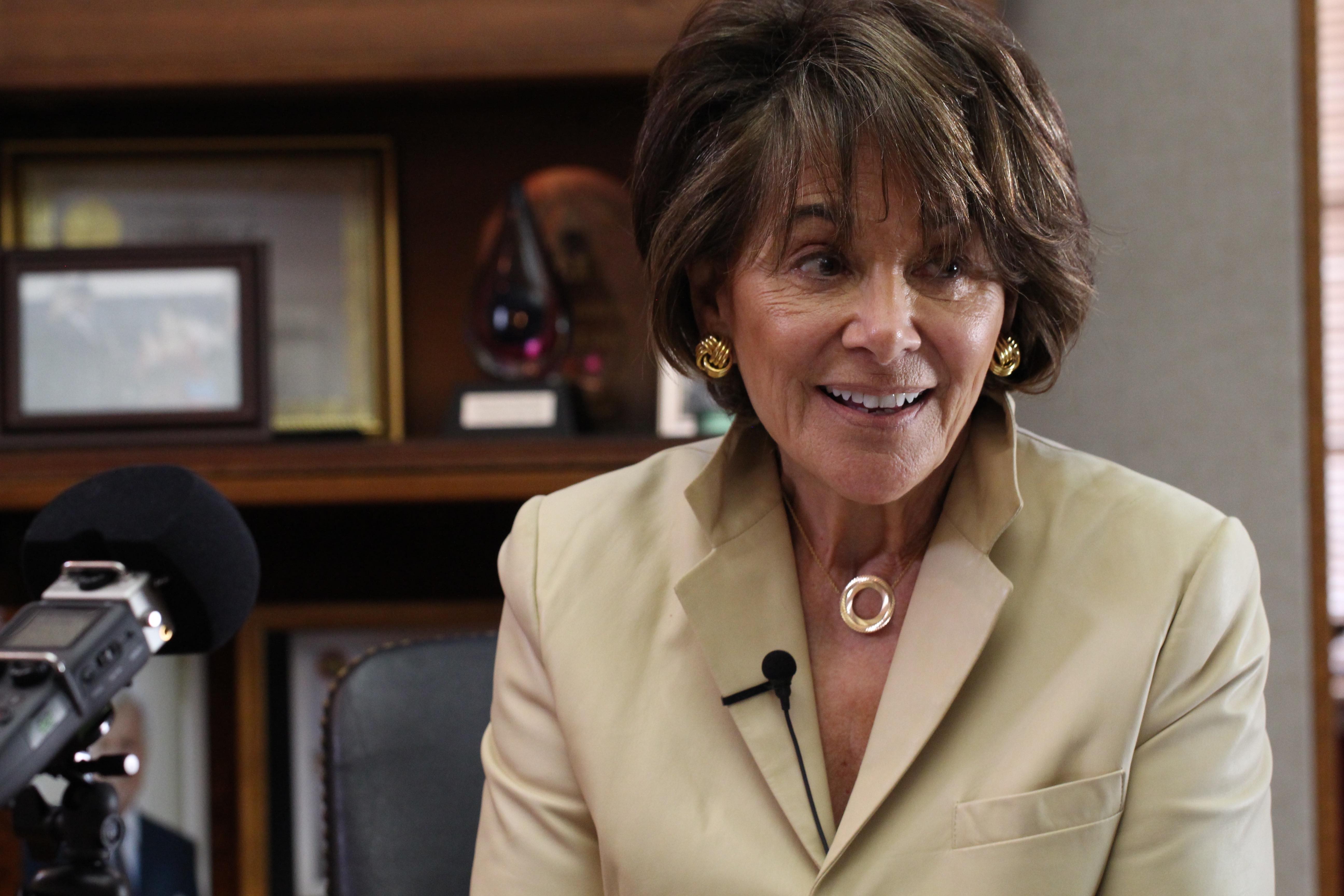 Housing crisis
Eshoo said the housing crisis in her district has worsened since the last time the Peninsula Press spoke with her in 2015, adding that the shortage of land drives up prices.
The congresswoman continued to call for public agencies to assess the value of the land they own to see if any of it can be developed for affordable housing.
"In the Bay Area, in our region, we've always been behind on the number of units that need to be constructed," Eshoo said. "It's a continuing issue."
Immigration reform
Eshoo, who lamented Congress' inability to pass comprehensive immigration reform, said immigrants are essential to the U.S. economy and said that most immigrants coming to the United States aren't a threat.
She criticized Trump for his plan to send thousands of troops to the U.S.-Mexico border. "I don't know when women and small children were a threat to our national security … I've never seen that before."
With reporting by Edith Bracho-Sanchez, Gillian Brassil, Aliyah Chavez, Melanie Hogue, Isabella Jibilian, Fabienne Meijer, Dilcia Mercedes, Emily Merritt, Connor Richards, Ashlyn Rollins, Zoe Schiffer, Bella Wilcox.