On a recent Saturday morning in March, the ground at Westmont Agricultural Farm was slick with puddles. Mud-loving ducks washed themselves in brown water. With the morning's all-hands "work day" canceled over worries of rain, most of the Westmont High School students who tend to the property were sleeping in.
But the sun was out as Kekoa "Koa" Alvaro made her way across the farmyard in black rain boots. With 70 chickens all her own, several rabbits to check up on and a lamb arriving later in the weekend, the 16-year-old junior had work to do.
Alvaro knows how to take care of business as a member of the last Future Farmers of America, or FFA, chapter in Silicon Valley. She is among the most dedicated of more than 200 Westmont High students who study agriculture, grow greenhouse plants and raise animals for show or slaughter as part of a program that keeps the region's rural history alive.
While other chapters in the area have fizzled, the Campbell FFA continues to thrive on a two-acre farm in the middle of the suburbs — a resource that sits across the street from Westmont High School. In a region increasingly dominated by technology, the single FFA chapter harks back to a past stretching over a century ago, when Silicon Valley was known as "The Valley of Heart's Delight" and famed for its prune orchards.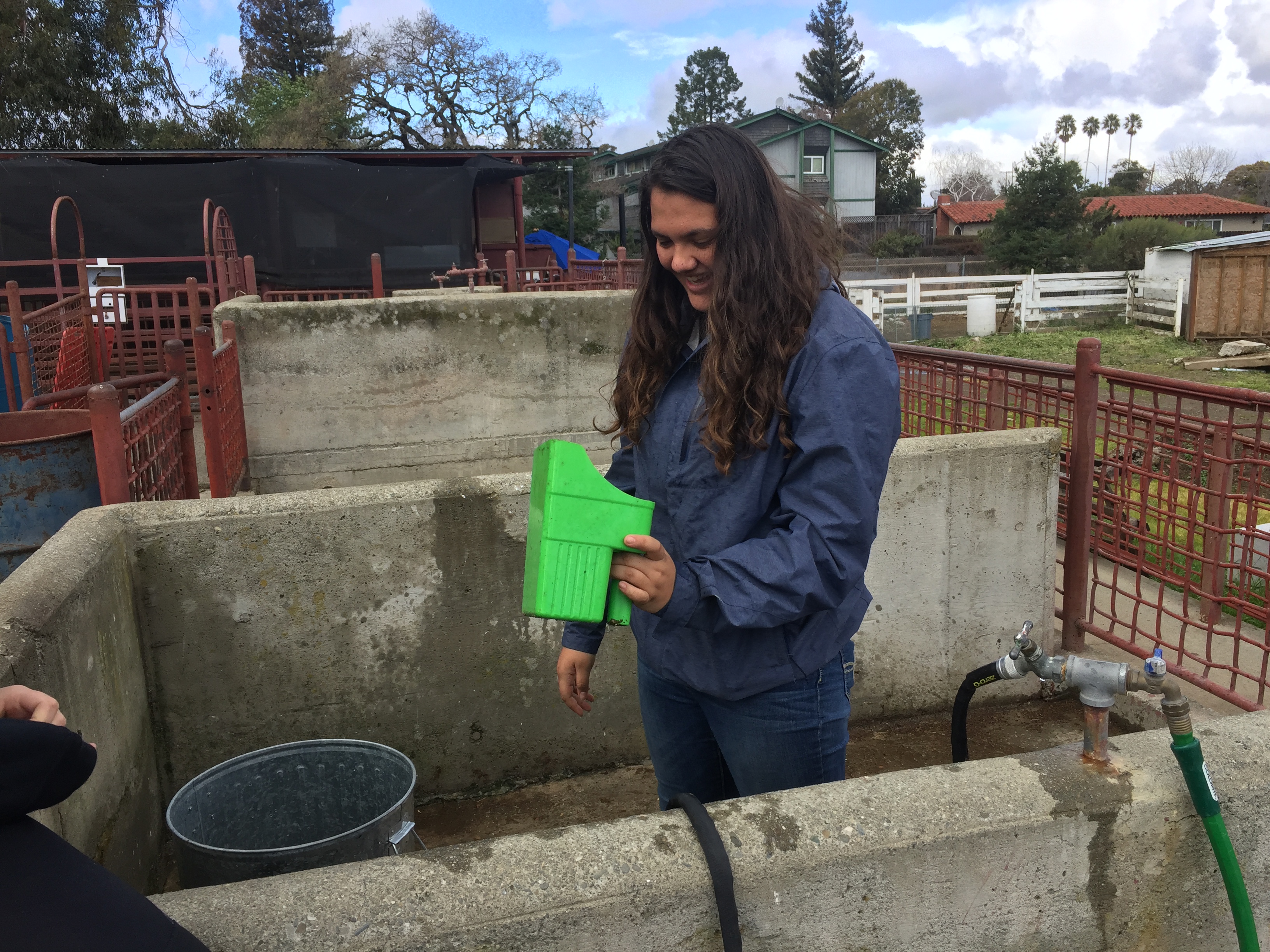 When Alvaro's peers are getting ready for school, she is feeding her animals before class. When they head home, she's back on the farm to do it all over again, leaving as late as 9 pm. She relishes the community and way of life that forms around a farm, cultivating skills that those in the FFA believe are far from an anachronism and just as crucial as coding. At conferences and livestock contests, adult agriculture leaders tell her that she is essential to the future.
"In the next 50 years on this planet, we are going to have to produce more food than we have since the beginning of mankind to feed the growing population," said Matt Patton, executive director of the California FFA Foundation, which raises funds for FFA in the state. "And in order to do that, we are going to have to have a vibrant agricultural community."
Alvaro is used to a quiet Westmont Agricultural Farm on weekends when the only other person around is often the neighbor Frank Garcia.
Garcia, 71 and retired, visits every morning and evening to do odd jobs. He is old enough to remember when the Bay Area was still a land of orchards — when the packing house where much of his family worked had yet to move to the Central Valley.
On the Saturday of the canceled work day, Frank was looking for a missing female duck.
"Sometimes somebody takes a vacation," he said. Coyotes killed some ducks the night before, but Garcia knows this is the season when females wander off from their huts to make hidden nests. He scoured the yard for crannies where unfound eggs might hatch.
Garcia greeted Alvaro while she stood talking with a parent and another student, 15-year-old Katie McClean, who realized too late that work day was canceled.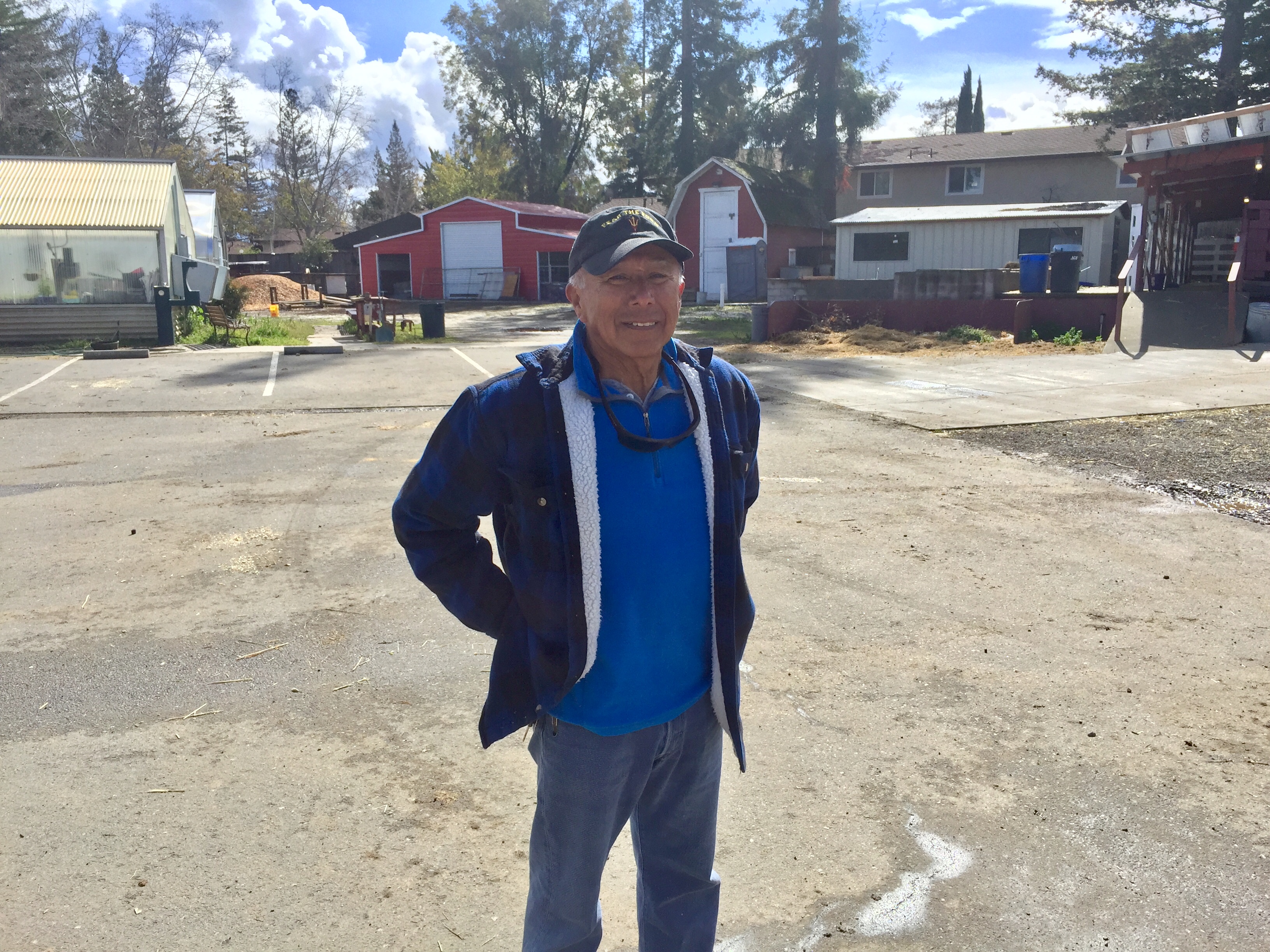 As a freshman, McLean is considered the "greenhand" on the farm.
"Hi Frank," everyone greeted Garcia. They all know him. He's cared for the farm since 1995.

Everyone also knows Alvaro, an FFA officer who's considering running for chapter president.
"So this is the infamous Koa," said McLean's mother, Teresa McLean, as she shook the hand of the upperclassman her daughter frequently calls with farm questions.
Alvaro joined the FFA her sophomore year after struggling with shyness and anxiety in school. It got so bad, it kept her in bed all day. Now, she's up at 6 am — sometimes as early as 4 am — to take care of her animals, which, like other students, she purchases with the profits of her "harvests."
"Harvests" is farm-speak for the pre-dawn butchering that Alvaro makes herself watch, hoping to one day to earn her butcher's license. Students find buyers for their "meat animals" and often reinvest the money into new creatures, working their way up toward the more expensive animals like sheep and steers.
Giving her charges up for slaughter is the hardest part of what Alvaro does, and she cried when, at the Santa Clara County Fair, a lamb she sold ran back to her. It's hard to explain her work on the farm to other students, who recoil at the idea of killing animals. She tells them that the Westmont Ag Farm's creatures are well taken care of.  
"We don't kill them, we raise them," Alvaro said.
Later on the farm, Alvaro and the McLeans discussed chickens. Which breed, the elder McLean asked Alvaro, is best?
"For eggs, I would probably go for the Ameraucana," Alvaro said. "They're a lot nicer. They're nicer chickens, but then they also lay."
Rhode Islands are good egg-layers too, she said, but Plymouth Rocks are the prettiest, with white speckles on black. The best show animals are Bantam Cochins, which have tiny feathers on their feet.
"But I'd also go for a Silkie," Alvaro finished. "Those are a little harder to show, but the judges will always remember you… They're just a huge fluff ball. A cloud."
Alvaro is full of factoids. She knows how to introduce new birds into a cage — put them in for just an hour a day — and how to keep them from picking on each other by hanging a cabbage to peck at in the middle of an enclosure. She knows a chicken's favorite food (they'll do anything for mealworms) and how they like to eat it (alive, because they like to play).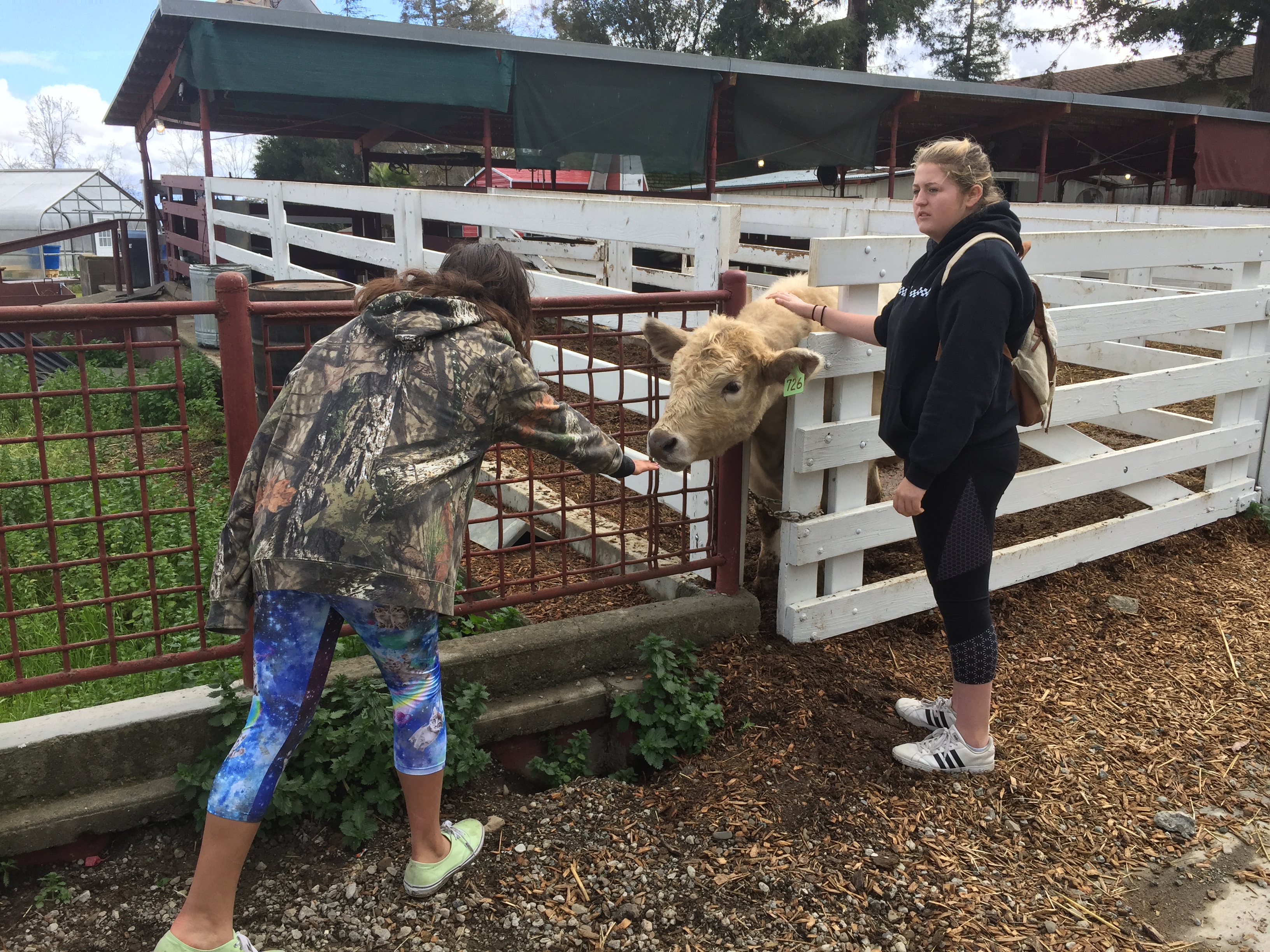 For all her know-how, though, Alvaro recognizes that her farm experience is limited by her 21st-century upbringing. She listened with an expression of longing as Teresa McLean recounted her childhood chasing jackrabbits amid apricot and plum trees near what is now San Jose's Evergreen Valley College.
"I grew up cutting 'cots, drying plums and making prunes," McLean said. McLean's daughter, Alvaro and Alvaro's 13-year-old sister Kanani, who shadows her older sibling on the farm, listened to the stories, enthralled. When McLean described fields bright with yellow mustard flowers, Alvaro jumped in.
"It's sour, and it's so good," she said, recounting how she used to chew on the stems. Alvaro and her sister grew up with their own small patch of nature, an overgrown orchard behind their house, now set to be developed into a school.  
Dave Duarte, an agriculture teacher at Westmont High and advisor to the Campbell FFA, estimates that 20 to 40 percent of students in the school's agricultural program go on to a related field.
He and Alvaro both emphasize that FFA is about more than cows and crops. The program spans everything from leadership to irrigation technology to food science. Students find jobs at all stages of the agricultural industry, from producing to processing to selling.
As for Alvaro, she wants to major in agricultural or veterinary science. Maybe, she thinks, she'll become a teacher like Duarte. Just as much as caring for her animals, she loves helping her peers as they navigate the small but complex world of the farm.
She spent much of Saturday morning directing her sister and greenhand McLean: Give some of these to the bunnies. Can you also throw these away? Dump this out. Dump that out.
"I'm kind of the boss," Alvaro said.
Around noontime, McLean watched Alvaro ram a shovel into hard, pebbly dirt, filling potholes in the pen where her lamb will live. McLean crouched at the fence of the next pen over and stuck her hand out toward a newly-shaven lamb swaddled in a purple "lambie jammie" — a onesie meant to keep animals warm or clean and, in this case, protect from sunburn. But the lamb didn't want to nuzzle. It still needed training.
The rain returned. One of the farm's resident cats slunk quickly under a parked car, and McLean called her mom to get picked up. After McLean left, Alvaro gathered her belongings to drive two and a half hours inland to Modesto, an agricultural hub where the lamb she recently purchased was waiting for pickup.
Alvaro's first stop, though, was the feed store, a candy shop for ag kids. Alvaro smiled in the rain just thinking about it.