Amid the daily bustle of San Francisco traffic, vegetables grow at the corner of Divisadero and Eddy.
As a 24 bus full of morning commuters pulls away from the stop, the Monday mid-morning sun peeks through the fog, bringing out the vibrant green leaves of kale and collard greens sprouting in the New Liberation Garden.
Just after 10 a.m., Asha Kimball, the Garden Director of Farming Hope, rolls into the parking lot on her bike. She makes her way to the garden's shaded gathering area where Paige Greenwood, a garden intern, is already seated on a sap-covered wooden bench. Kimball pulls out freshly baked persimmon cookies from her backpack. At the same time, Greenwood reaches into her pocket and reveals a handful of bumpy, round, red-orange berries. She collected the wild madrones on her way to the garden this morning.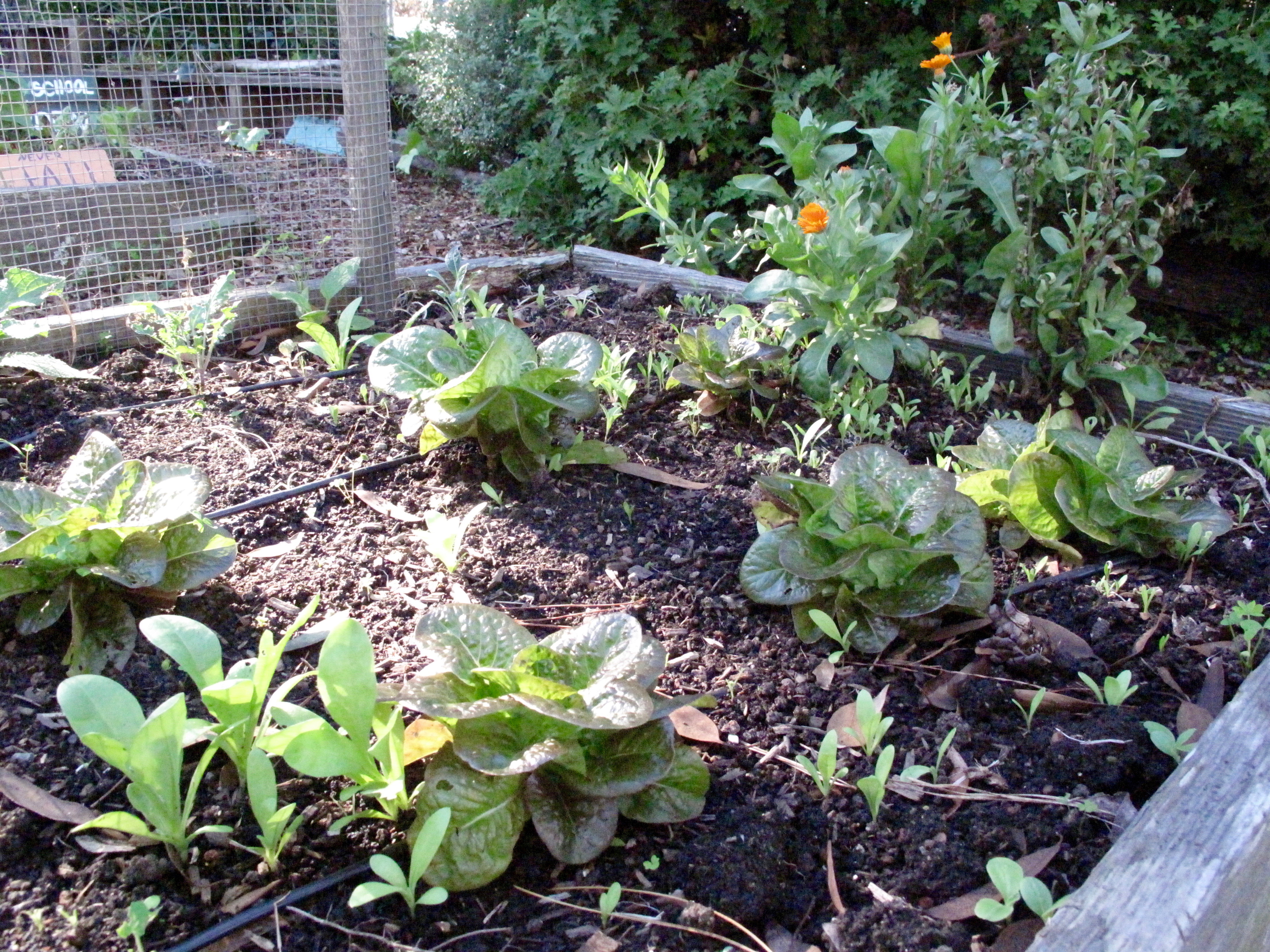 Kimball and Greenwood exchange treats. They're waiting for one more member of the team before they get to work. Today's agenda includes weeding, watering and aphid-squashing.
Across the busy intersection, Kimball spots Jodii Everett, 34, in blue jeans and a camouflage hat, stepping off the bus with his suitcase in hand. Everett commutes with all his belongings from Hospitality House, a homeless shelter and multi-service agency in the Tenderloin district. He's here to get his hands dirty. He's here to do his job.
Everett has been employed by Farming Hope since September. The non-profit community organization hires homeless individuals and teaches them how to grow and prepare food. The team hosts popup meals and has recently launched a catering business.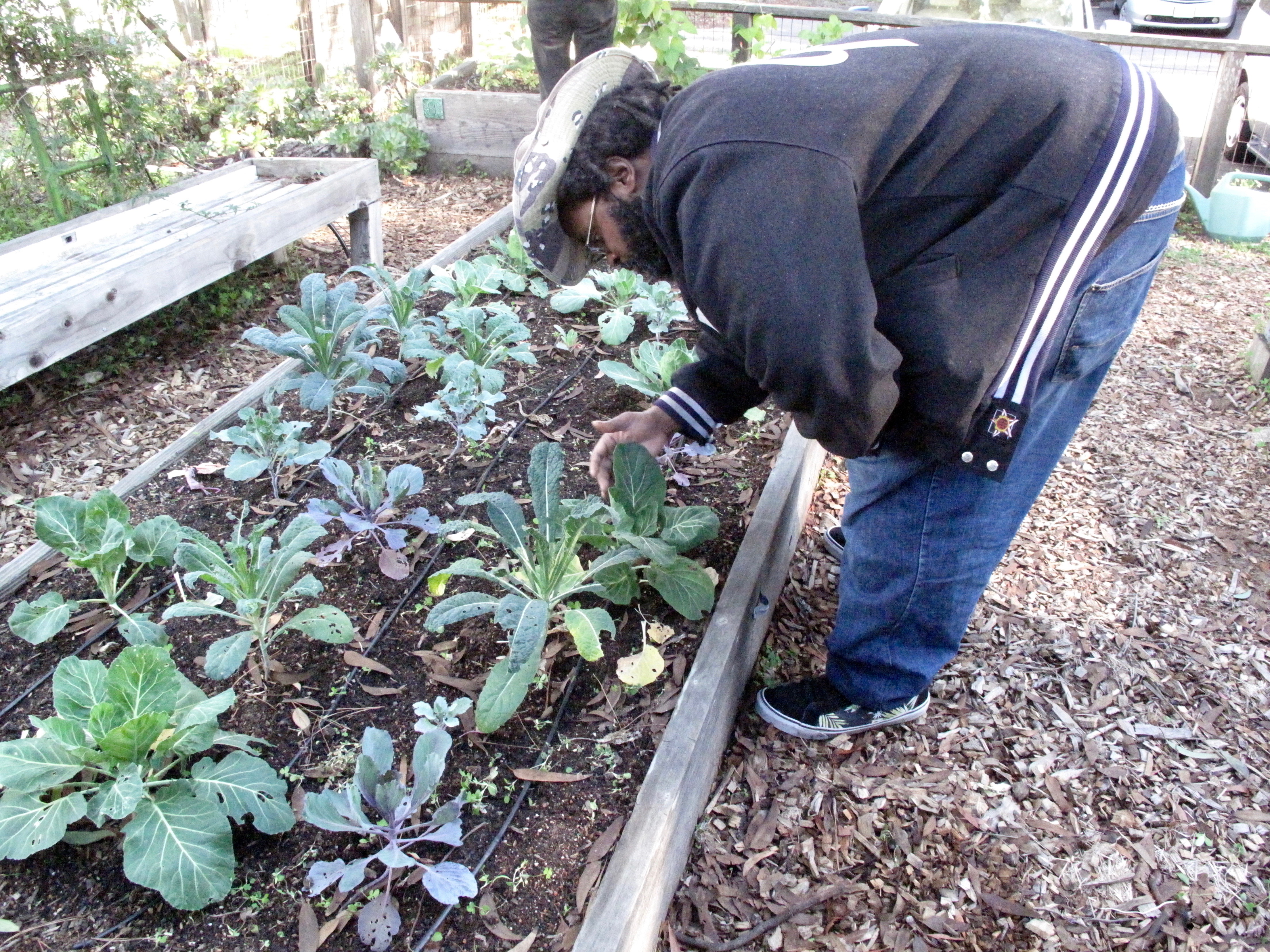 Jamie Stark and Kevin Madrigal founded the group in June 2016 with the support of the Stanford FEED (Food Entrepreneurship Education and Design) Collaborative. Stark, Madrigal and two other Stanford students came together to develop a business model that would help bring homeless individuals into the workforce through hands-on involvement in the food system. FEED provided about $23,000 to the four-member team during its first 10 weeks getting off the ground.
The FEED Collaborative launched in the Spring of 2013 and is housed in Stanford's Hasso Plattner Institute of Design (d. School). In addition to teaching the principles of design thinking through courses on topics such as food waste, the supply chain, and sustainability, the FEED collaborative also runs a summer incubator program.
"We designed and launched [the incubator program] for students who have taken our classes — who either as a result of the class or independently of the class develop an idea that they're excited about and that we're excited about, insofar as it fits within our realm of solving problems within the food system," said Matt Rothe, co-founder of the FEED Collaborative. "It gives them a way to continue using and learning design thinking as a way to explore that idea."
(EDITOR'S NOTE: Peninsula Press is a project of the Stanford Journalism Program and not directly associated with the FEED Collaborative. Stark is a graduate of the masters in journalism program at Stanford.)
Rothe and his co-founder Debra Dunn vet incubator applicants based on key criteria. The applicants must have prior experience in a core class involving design thinking. The other criteria cover the collective skills and commitment of the team, the significance of the problem or need being addressed, and the viability of the project.
Madrigal was active in FEED programs both as an undergraduate and a master's student at Stanford. His dedication to the space and his focus on creating a career using design thinking in food compelled Rothe and Dunn to support his endeavors.
Stark also demonstrated remarkable determination and a passion for food justice, Rothe said. Stark first encountered the model for Farming Hope in the mountains of Central America. From 2013 to 2015, he worked in El Salvador with a woman who hired homeless individuals to work on her farm and cook food for those living in their shelter. Stark helped turn this model into a formal program and brought his insights back to the Bay Area.
"I thought this was a model that could really put together a toolkit that people could use to empower themselves," Stark said. "And in the process, it keeps people fed."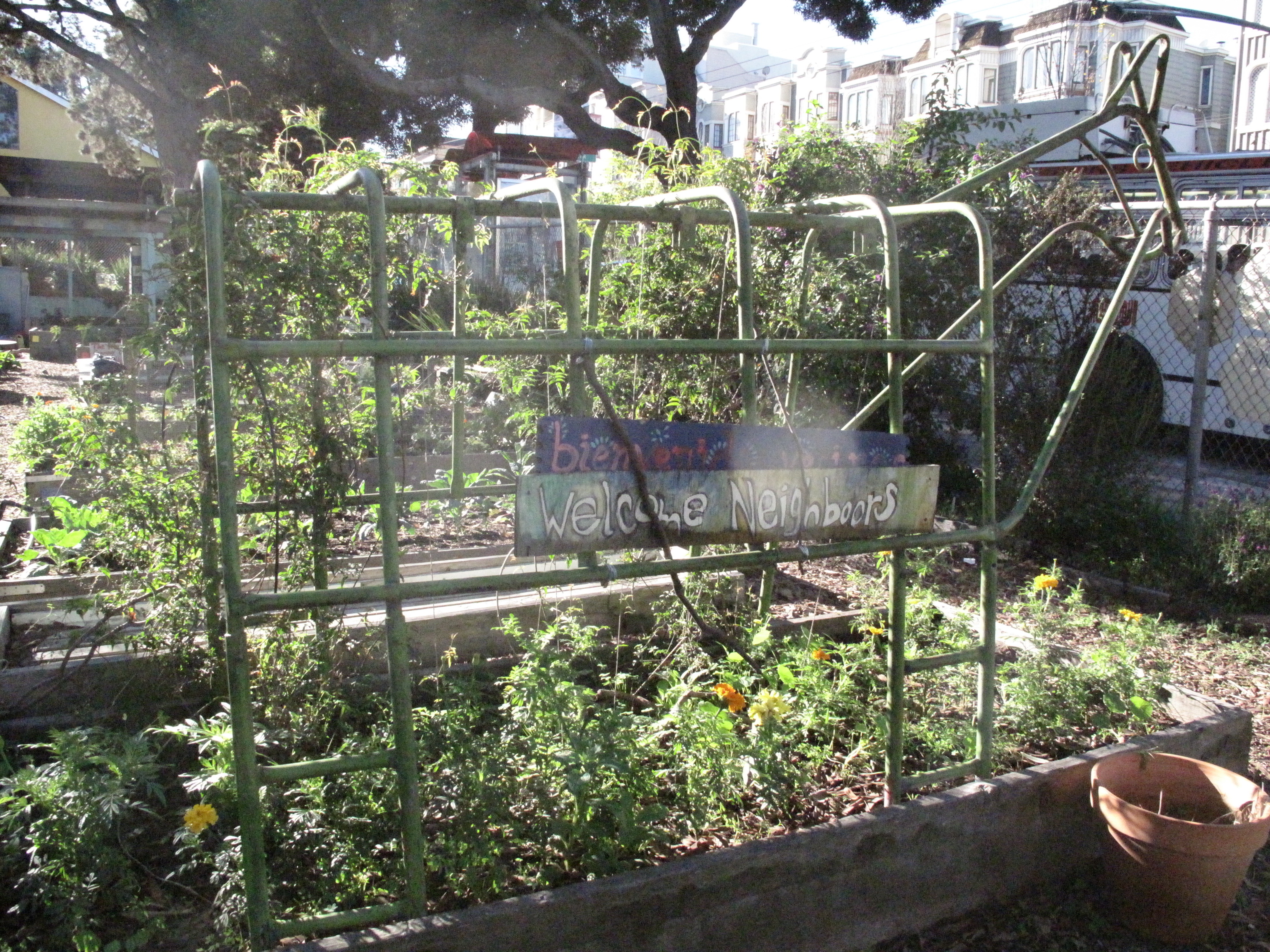 What Stark and Madrigal have set out to do is not easy, Rothe said.
"To be honest, I think that most organizations like theirs would've by now petered out," he said.
Over the past year and a half, Farming Hope has worked formally with 13 homeless individuals. Most employees work part-time in a three month cohort with the option of expanding to six months while seeking other work. Employees typically work eight to 12 hours each week, earning $15 per hour. The current cohort is a group of just three homeless individuals, including Everett, but additional members are often called in to help with dinners.
Non-profit partner organizations including Hospitality House, Downtown Streets Team, and navigation centers across the city, refer potential employees to Farming Hope. These partners continue to provide wrap-around services such as health care and support in finding housing as individuals begin to work.
Farming Hope works onsite in the rooftop community garden at the all-male Hospitality House shelter. Although the garden has always existed, it was unplanted until Farming Hope came about, said Jose Bernal, the shelter program manager. Shelter staff encourage individuals in the shelter to attend events and gardening classes led by Farming Hope to promote interest.
"If you've been trying for a long time to gain some kind of employment or be part of something for a while and you're turned down left and right, when you finally have an opportunity—even if it's part time— to actually be out there and work, you definitely see a lot of confidence in people," Bernal said. "You see more hope instilled in them."
Farming Hope provides job training and confidence-building, unlike other non-profits which provide basic services. The organization acts as a launchpad to prepare individuals for full-time work.
"We're a small part of the ecosystem of ending homelessness," Stark said. "If you can remind people of their humanity and their ability to be leaders and co-creators and managers and employees in their city, I think that's where they're more likely to fight for a sustainable life for themselves and to think that they can do it."
Everett became acquainted with the Farming Hope team while doing work on the rooftop garden at Hospitality House. He quickly started as a volunteer after a brief, laid-back interview process, he said.
Neither Hospitality House nor Farming Hope conducts formal background checks when considering potential employees.
"I think one of the barriers to employment sometimes may be background checks. Obviously in some employment it's very applicable and in other employment it really isn't applicable," Bernal said. "We don't judge anyone that comes in. We're there to serve them and get them back on their feet."
The focus of the interview process at Farming Hope is the applicant's story, interests and goals, Stark and Madrigal said.
For Everett, working with Farming Hope has provided a welcome escape from a difficult past.
He grew up in West Oakland, the eldest of four children. He witnessed a great deal of violence during his childhood in the 1980s.
"High noon and midnight people were inside because they knew people were gonna start shooting," Everett said. "By the grace of God… the voice in my head told me to move."
The high cost of living in the Bay Area has posed a tremendous challenge to Everett, who has experienced a few separate stints of homelessness throughout his life.
Everett began gardening on his own and developed a passion for the practice. He is currently part of a program called Mesa, which offers education on the food system and hands-on training on a sliding scale.
"Gardening is meaningful because it's part of life… that's what mother nature gave us," Everett said. "If we don't foster growth, if we're not attending to the plants and the animals, we're going to lose all that stuff."
Everett has developed skills both in the garden and in the kitchen through on-the-job training. The organization's new passport system helps employees keep track of the skills they've learned to prepare them for future employment.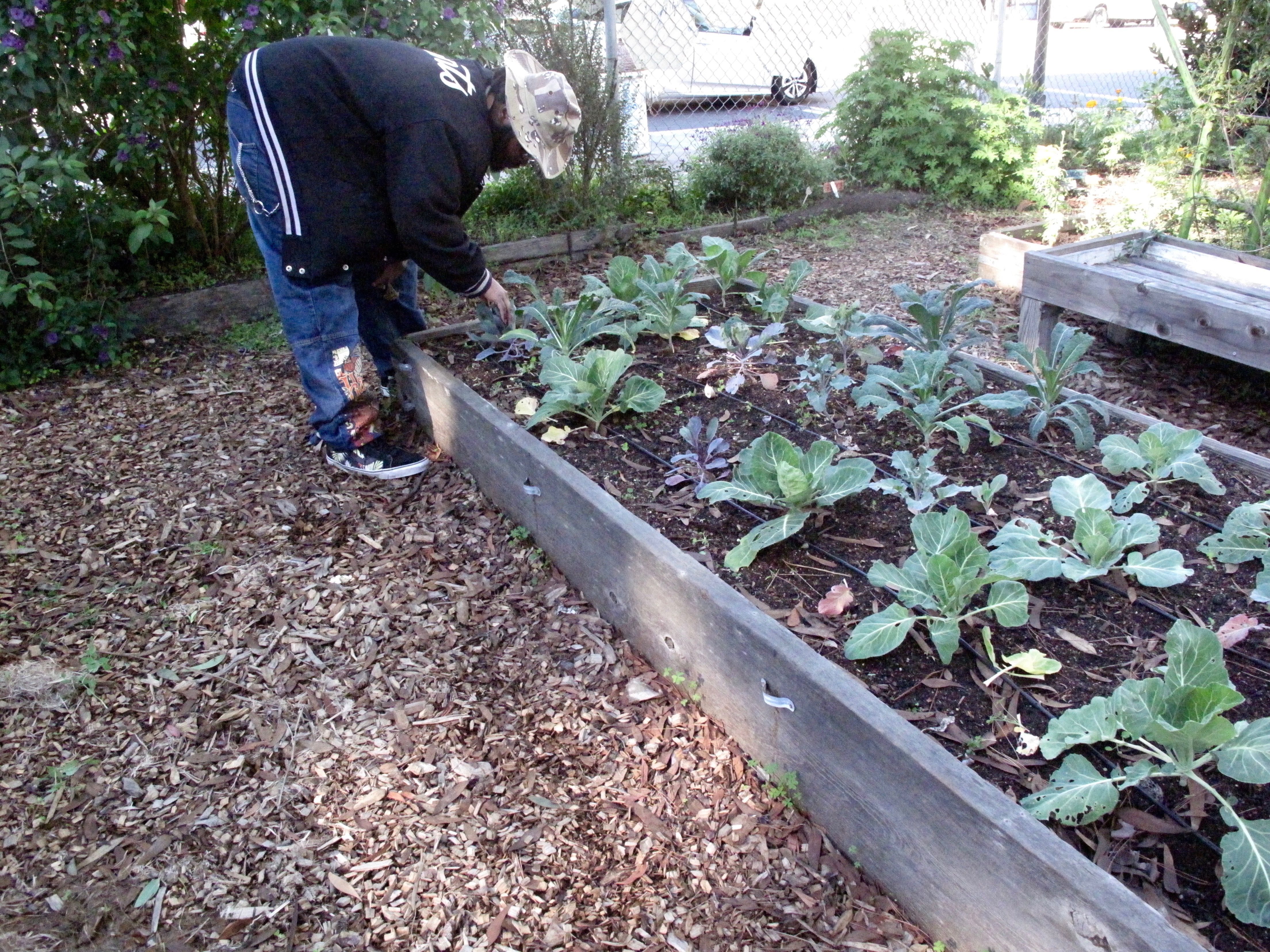 Three former Farming Hope employees have gone on to pursue careers in food service, including one man who now works as a cook in a Japanese restaurant.
Moving forward, Farming Hope aims to maximize these success stories. The demand and opportunity certainly exists: San Francisco's homeless population consists of at least 7,500 sheltered and unsheltered individuals, according to a 2017 homeless count report published by the Department of Homelessness and Supportive Housing in San Francisco. Many of these individuals are looking to get a foot in the door of the workforce.
According to Rothe, there's one big question that needs to be addressed to ensure Farming Hope's future success: "Are they going to be able to continue to raise the kind of philanthropic money that they need to get them to the place where their business model is financially sustainable?"
The organization held a successful fundraising event in July 2017 at Impact Hub in San Francisco. The 150 guests in attendance included board members, employees, members of the Stanford community, and homeless friends from partner organizations. Stark and Madrigal invited a number local restaurants and food vendors to cater the event. By the end of the evening, Farming Hope had raised $48,000, exceeding their goal of $45,000. Even with this recent success, Madrigal explained, there is still a need for more sustained, long-term funding.
Madrigal and Stark hope to expand their catering program to include about two gigs each week. This would create more work shifts and bring in more earned income for the organization. Farming Hope aims to work with 26 homeless individuals in 2018 and raise a total of $220,000, of which they expect about $96,000 to come from their catering program.
Another focus in the coming year will be to launch and develop a new Farming Hope team in San Jose.
In the meantime, Everett sees himself remaining a member of the Farming Hope family.
"They said there's always going to be a place for me."