Claudia and her adult daughter Ana rushed outside in the early morning hours of October 9 to find their street filled with dark smoke and lit by an orange glow. Neighbors poured from their houses, screaming as they sprinted from flames that jumped from house to house in Coffey Park, a working-class neighborhood in Santa Rosa.
"You can hear explosions, you can see the smoke. I thought I would die," recounted Claudia on a recent Sunday evening. A small woman in her fifties with a sun-creased face and salt-and-pepper hair, Claudia recalled the night that shattered the relative stability her family had found since crossing the Mexico-California border two years ago. The women refused to share their real names because they are undocumented. Claudia and Ana are pseudonyms.
"You couldn't see anything," she said, "The smoke made the night darker."
The mother and daughter ran until Claudia's son Miguel, also a pseudonym, could pick them up. Together with Miguel's wife and two children, the family drove along roads jammed with other fleeing families. The smoke followed them south.
After many hours, they checked into a hotel in Gilroy. They had no way of knowing what had become of their homes, the vineyard where Claudia and Ana picked grapes or the construction sites where Miguel worked. There was no point in tuning into the radio or watching the news for fire updates – they wouldn't understand the newscasters' words.
Claudia and her family speak neither Spanish nor English, but rather Triqui, one of 16 indigenous languages spoken in Oaxaca, a southern state of Mexico. The family was interviewed through an interpreter.
El artículo en español: Después de los incendios de North Bay, los inmigrantes indígenas mexicanos luchan en silencio, aislamiento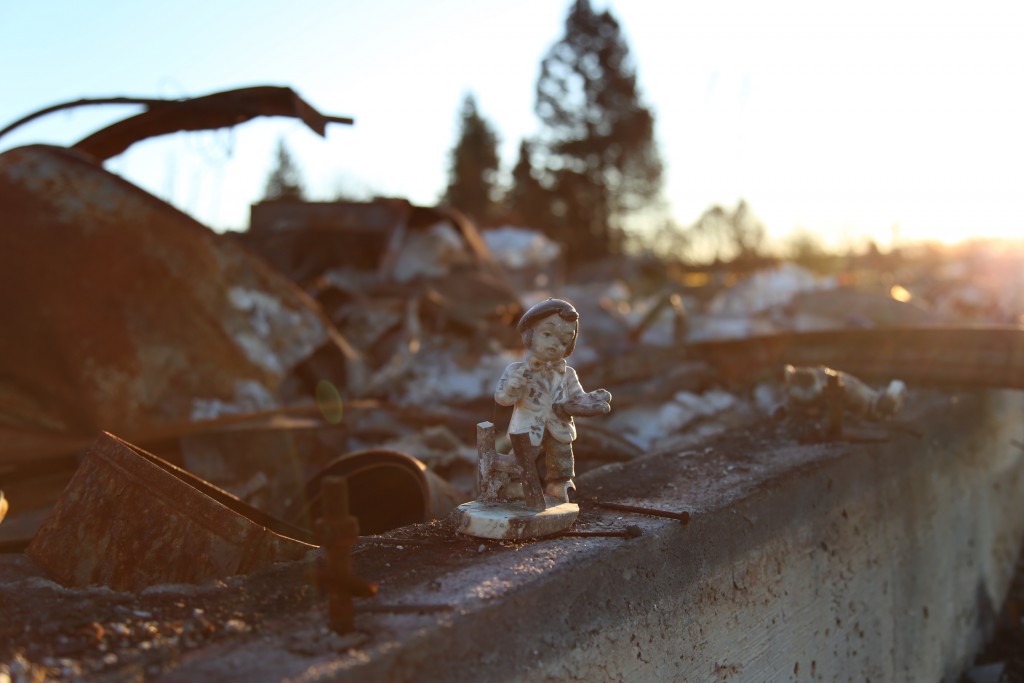 'The Most Vulnerable'
Two months after the deadly Wine Country fires, an often-overlooked community of mostly undocumented indigenous immigrants from Mexico continues to suffer in silence and isolation, struggling to obtain disaster aid or avoiding it altogether.
In a state where approximately one-third of farmworkers are indigenous Mexicans, this Triqui family's situation illustrates the challenges that vulnerable populations who speak lesser-known languages face in accessing critical information and resources during natural disasters. It's a story that may repeat itself among the non-Spanish speaking portion of some 20,000 indigenous Mexican immigrants who live and work in the agricultural regions of Santa Barbara and Ventura counties where the explosive Thomas fire has now claimed over 272,000 acres and over 1,000 structures.
For two years Mariano Alvarez has been reaching out to an estimated 10,000 indigenous Mexican immigrants in Sonoma and Napa counties, including speakers of Triqui, Mixtec, Chatino, Zapotec and Purépecha. Like Alvarez, most came to the US from Oaxaca, escaping joblessness, hunger and violence. About one in ten indigenous Mexicans that Alvarez meets speak neither English nor Spanish, while many more speak only limited Spanish.
Sonoma County's Chief Deputy Counsel Alegría De La Cruz said that local agencies don't always realize that many immigrants who work at local wineries and dairy farms, build homes, tend to gardens and wash cars don't speak Spanish. Their invisibility makes it difficult for public agencies to comply with federal and state law to provide interpreters and translated information to non-English speaking populations – a critical responsibility during disasters.
"Most public agencies are coming into contact with indigenous language speakers whether they know it or not," without recognizing that many don't speak Spanish and have faced "extreme marginalization at the hands of [non-indigenous] Mexicans" in their home country and here in the US, De La Cruz said. This marginalization is a carryover from centuries-old discrimination against indigenous people in Mexico, she said.
"Indigenous people are just the most vulnerable in these situations," De La Cruz added.
In addition, deep-rooted racism means that even Spanish-speaking or Latino service providers sometimes turn a blind eye to these groups, according to Alvarez, who works for the legal nonprofit California Rural Legal Assistance, or CRLA. He's one of just two indigenous community workers in Napa and Sonoma counties.
"No one is talking about it," Alvarez said. "I feel that when providers talk about [the] Latino community, they feel that they already covered everyone."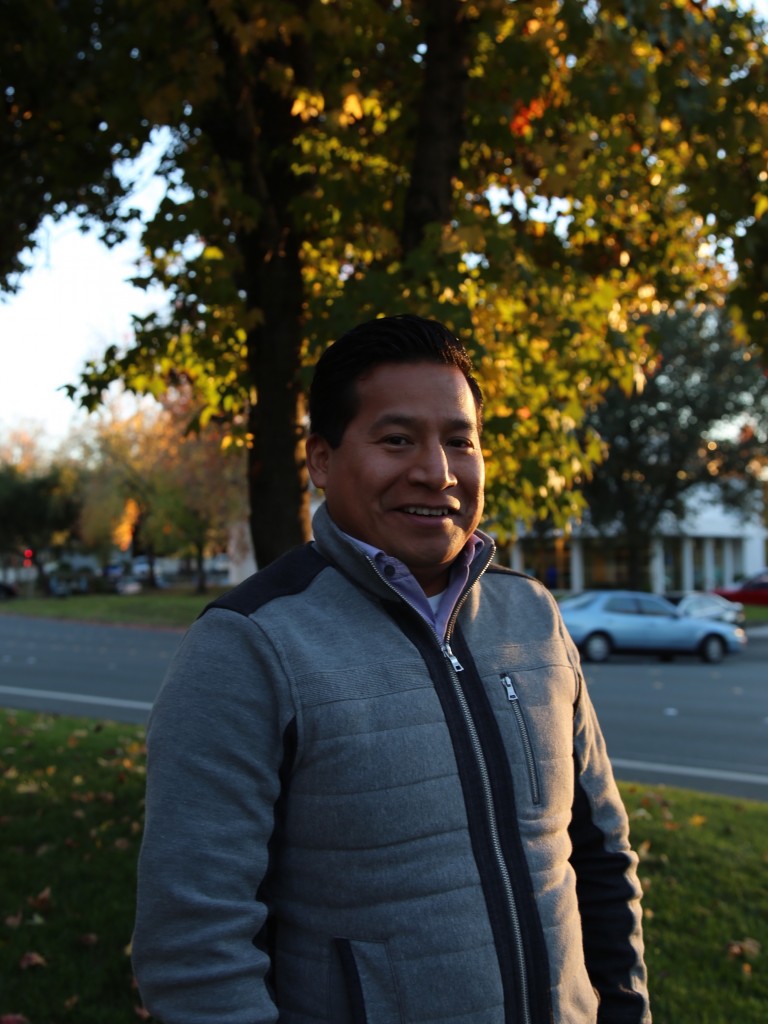 One community worker's efforts
During the fires' first weeks, Alvarez saw no indigenous-language speaking families at the evacuation centers, emergency assistance centers and community meetings. He became worried.
In the third week, Alvarez took to the road, driving to agricultural fields and visiting labor centers. He and a Mixtec interpreter who'd travelled from Fresno also held six community meetings to inform indigenous Mexicans about federal, state and local disaster relief options. In total, about 150 attended and about half spoke no Spanish. Alvarez worries that many more have fallen through the cracks.
He learned that some indigenous families initially slept under bridges, by rivers and in their cars, too fearful to check into evacuation shelters. Several hundred missed about a month's work. He met 15 to 20 people who had become homeless when they were kicked out by landlords who wanted to move into rental units after their own homes burned. Another 25 lost their own homes or apartments in the fire, among them Ana and Claudia.
Without a home, without food
After a week at the Gilroy hotel, Claudia, Ana, and Miguel's family returned to Santa Rosa, having nearly depleted Miguel's savings. They found only charred foundations where Ana and Claudia had previously rented a basement room in an under-the-table arrangement.
Two months after the fires first broke out and a month after they were extinguished, the two women are still staying in Miguel's crowded apartment.
"I spend all day inside," Ana said. She's afraid to go outside because she might be discovered by immigration agents or by her brother's landlord, who could start charging additional rent. Both women have been unable to find more work in the fields and Claudia worries she's too old to be hired again.
"I'm in a very hard situation, now that there's more people to provide food for," said Miguel, who also lost six weeks of wages before he could find a new construction job. He poked at smoldering logs in his fireplace. Ornaments glinted on a Christmas tree behind him. "I need help but I don't know where to get it."
Claudia said her family had often gone to bed hungry to save money for rent in the past months.
"Sometimes you dream that you are eating your favorite food," Claudia said. Her daughter nodded.
"At least you have your dream," Ana said.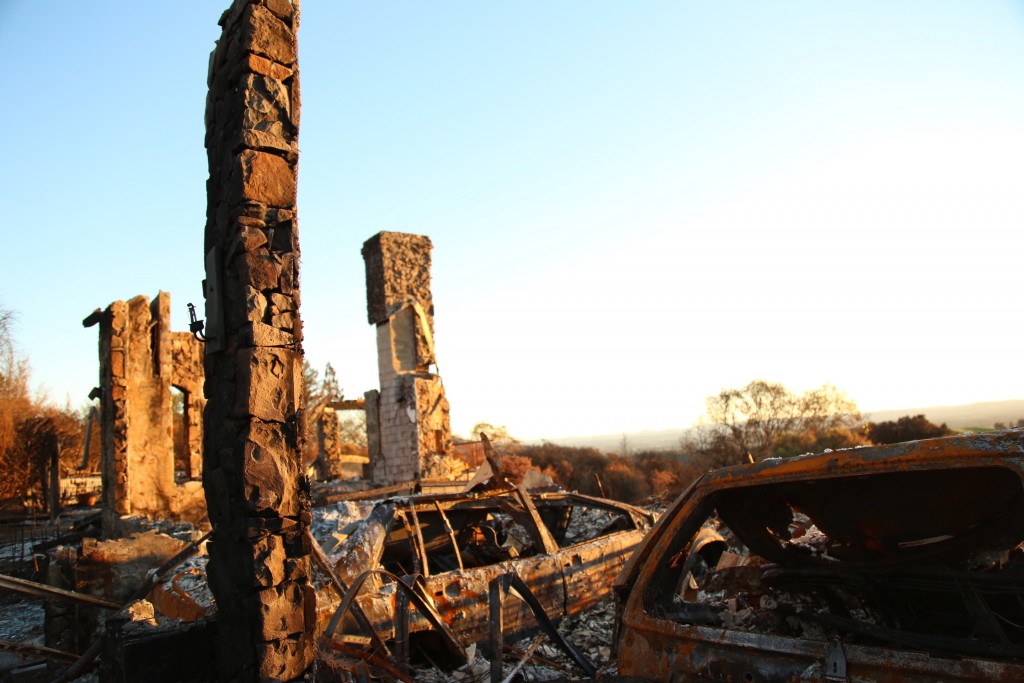 'There is a solution'
"I know families that didn't have food to eat on Thanksgiving and God knows what will happen on Christmas day," Alvarez said, after four back-to-back appointments with Triqui clients who were struggling to pull together money for basic expenses after the fires. In a few minutes, he would drive to the home of a fifth.
Alvarez explained that many indigenous Mexicans are convinced the community's resources – even those available to undocumented people – are not meant for them: "They say, 'That's only for white people, that's only for people with documentation, we feel that we don't qualify for those services.'"
The Federal Emergency Management Agency said they had not received any interpretation requests from indigenous language speakers as of December 10. Neither had Sonoma County, nor coordinators of UndocuFund, a crowdfunded effort to support undocumented disaster victims who are ineligible for federal assistance, despite working with Alvarez and the host of a local Mixtec radio program to get the word out.
Even for those who Alvarez has convinced to apply for aid, the language barrier often gets in the way.
Miguel tried to apply for aid through FEMA on behalf of his citizen children, but was unable to communicate with the English-speaking inspector who came to his home but left quickly. Since then, he's heard nothing, but said he'd rather clock in more hours at his new job then take the time to figure out what went wrong or gamble on a different assistance program that might just as easily fall through.
Despite the loss of their home, work and belongings, Claudia and her daughter plan to find a way to stay in Santa Rosa and rebuild.
"We don't know anywhere else [in the United States]," Ana said.