On a recent April afternoon, Maria, paralyzed with fear, shrunk into herself as her abusive husband told a judge hearing her restraining order case that she's an illegal immigrant, a liar, who shouldn't be here and only married him for the visa.
"She was terrified. She was terrified that the judge was going to be like, 'oh, well in that case, we're calling ICE (U.S. Immigration and Customs Enforcement) right now,'" said Sophora Acheson, a manager at Ruby's Place in Hayward, the domestic violence shelter where Maria sought help.
Maria, a pseudonym, because Ruby's Place doesn't identify any of its clients, arrived at the shelter in March. Now in her early thirties, she came to Los Angeles from Mexico over a decade ago, and moved to Northern California to marry her now-husband, who turned out to be abusive and alcoholic. They wed in 2015, and she left her factory job before giving birth prematurely to her son last year.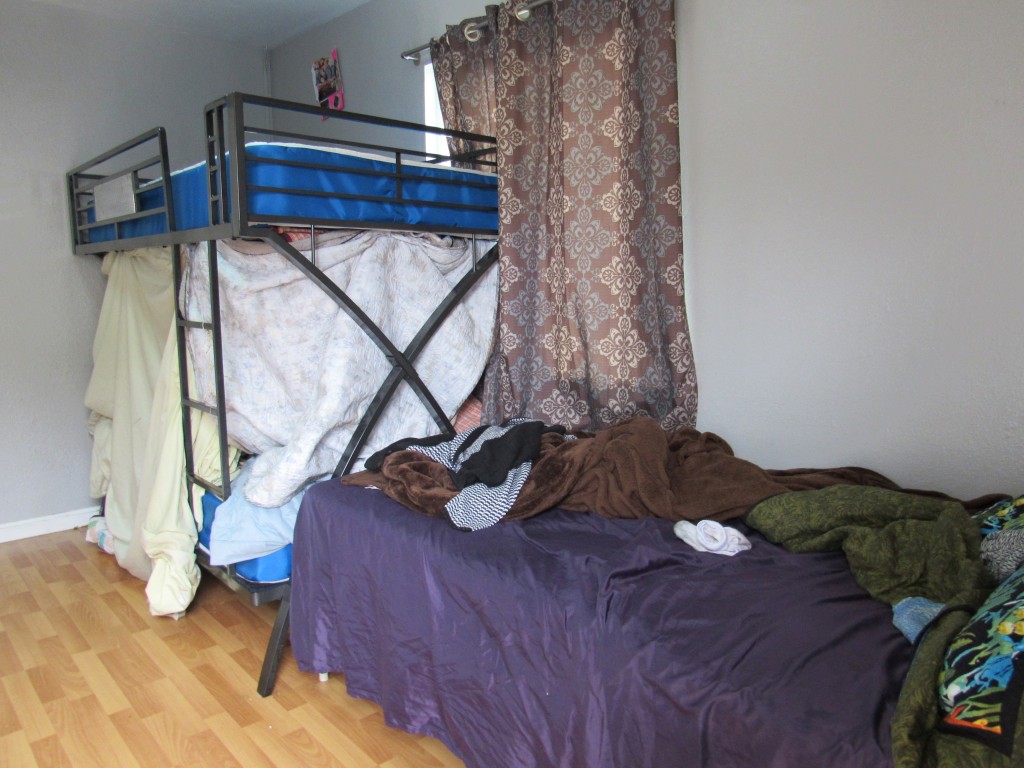 Afraid that her husband, who had abused her physically, verbally and financially, had begun physically abusing their six-month-old baby, she came to Ruby's Place. Her husband threatened that if she reported the abuse, he'd report her and her parents' undocumented status and have her baby taken away.
After weeks of working with staff at Ruby's Place, Maria overcame fears of deportation enough to seek a restraining order. Now, she worries about keeping custody of her son. Using a mother's undocumented status against her in custody hearings is a typical move for an abuser, Acheson says.
Fear of deportation has always been a barrier to immigrants approaching law enforcement, especially those who are undocumented. Compounding the issue, domestic and sexual violence are chronically underreported from all demographics. But in recent months, that fear has multiplied to a new degree because of President Donald Trump's pledges throughout the campaign and since taking office to crack down on illegal immigration and build a border wall with Mexico.
Julia Mass, an immigration lawyer for the ACLU, said in an interview, "What's changed is, the Trump administration has no priority enforcement, so they're going to enforce against anybody they come across," a policy that has raised anxiety to an extreme for many immigrants.
Even in Northern California, where many cities and counties have designated themselves sanctuaries, indicating local law enforcement will not work with ICE, fear is rife.
Immigrants have retreated not just from law enforcement, but from services of all kinds. Parents are afraid to send their children to school in case they're taken in an ICE raid during the day and their children have no one to return to. Others fear using medical services — clinics note that some patients with chronic illnesses have stopped showing up for treatment. Even legal immigrants are afraid. In some areas, they've unenrolled from CalFresh, government food benefits only available to legal residents.
And, many immigrant women across Northern California are too afraid to file for restraining orders, report abuse or seek U visas — predominately for victims of domestic and sexual violence — which require working with law enforcement.
Acheson said before Trump took office, roughly half of their undocumented domestic violence clients were interested in working with police and filing for U visas. Now, "maybe ten percent are willing or will request any sort of legal services," Acheson said. "And especially [if] they have to be in direct contact with the police and working with them for prosecution, they'll flat out just say no, absolutely not."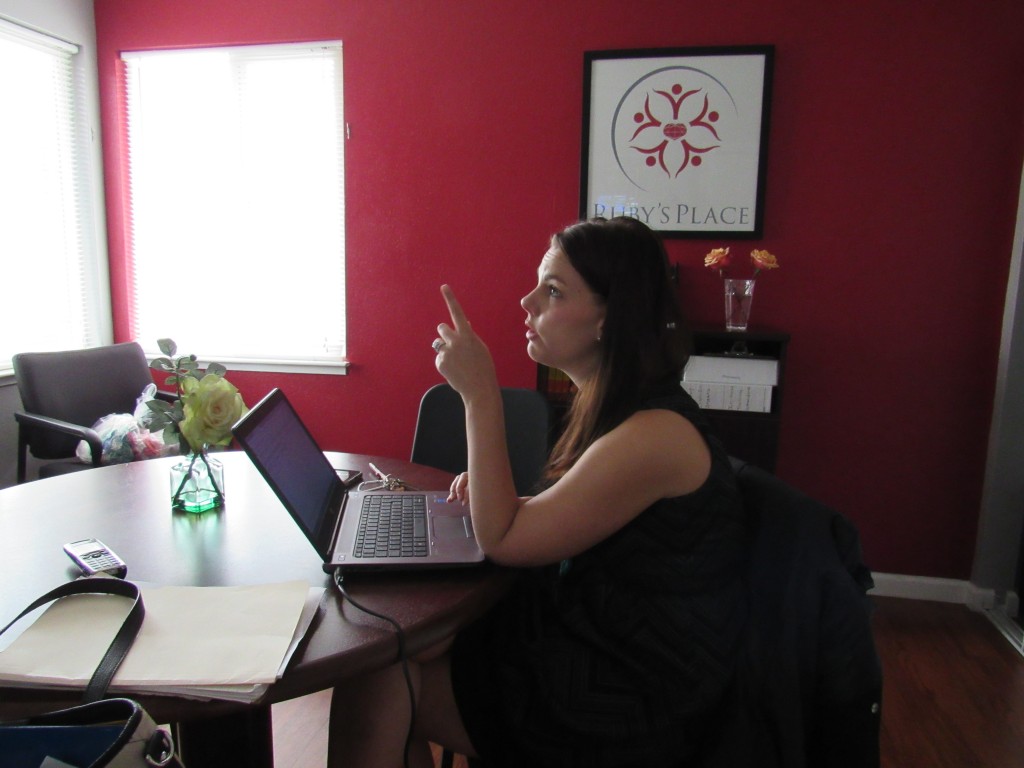 When survivors do come in for help, they are often so scared that they won't stay more than a few days or a week, even packing up their belongings and bolting in the middle of the night, under cover of darkness. "We haven't really seen that in the past. Maybe once in a blue moon that would happen," Acheson said. "Now, one in five undocumented families that come in will only stay a week and then flee, because they feel that they're safer running, than sort of being a 'sitting duck' as they've called it."
Police chiefs in Houston and Los Angeles have announced concerning decreases in reports of sexual and domestic violence by Hispanic and Latina women. San Francisco's police department's data show a 14 percent decrease in reports of domestic violence by Hispanic women in the first three months of the year, compared to the same time period in the previous year. Sgt. Michael Andraychak of the San Francisco Police Department said they cannot attribute this drop to any particular reason, though they are aware of deportation concerns in the immigrant community. "Our goal is to reassure the community that victims or witnesses of any crime can come forward and report those incidents to the police without concerns of their immigration status being questioned," Andraychak said in an email.
Many other local law enforcement agencies, immigration lawyers and shelters say it's too early in the administration to release data. But, from Livermore to Sacramento, organizations report observing increased fear causing immigrants to retreat from the services they need, and the data they do have echoes this.
As women shy away from reporting crimes, they turn to resources like hotlines to get help escaping abuse without involving law enforcement. Undocumented immigrants "are already so marginalized, and they're getting nabbed by ICE and detained all the time, so it's really scary for survivors of domestic violence … to come forward right now," said Jill Zawisza, executive director of WOMAN Inc., a nongovernmental agency that serves domestic violence survivors in San Francisco.
Since Trump's election, WOMAN Inc. has received about 10 percent more calls to its domestic violence hotline and an increase in therapy appointments from people who don't want to involve law enforcement. "There's definitely something going on," Zawisza said. "A lot of people who want to connect, people who want to talk to someone, people who don't want to interface with the police department for a myriad of reasons."
Service providers like WOMAN Inc. are uncertain about how to advise their clients. "We basically tell them that anytime they call the police department to their home or into their situation, that they're losing an element of control," Zawisza said. Given San Francisco's sanctuary status, she said undocumented immigrants have a better chance of safely interacting with law enforcement, but fear is still pervasive.
"We can't wholeheartedly assure people that they're not going to get in trouble if they call the police department. It's hard to know how to respond," she said.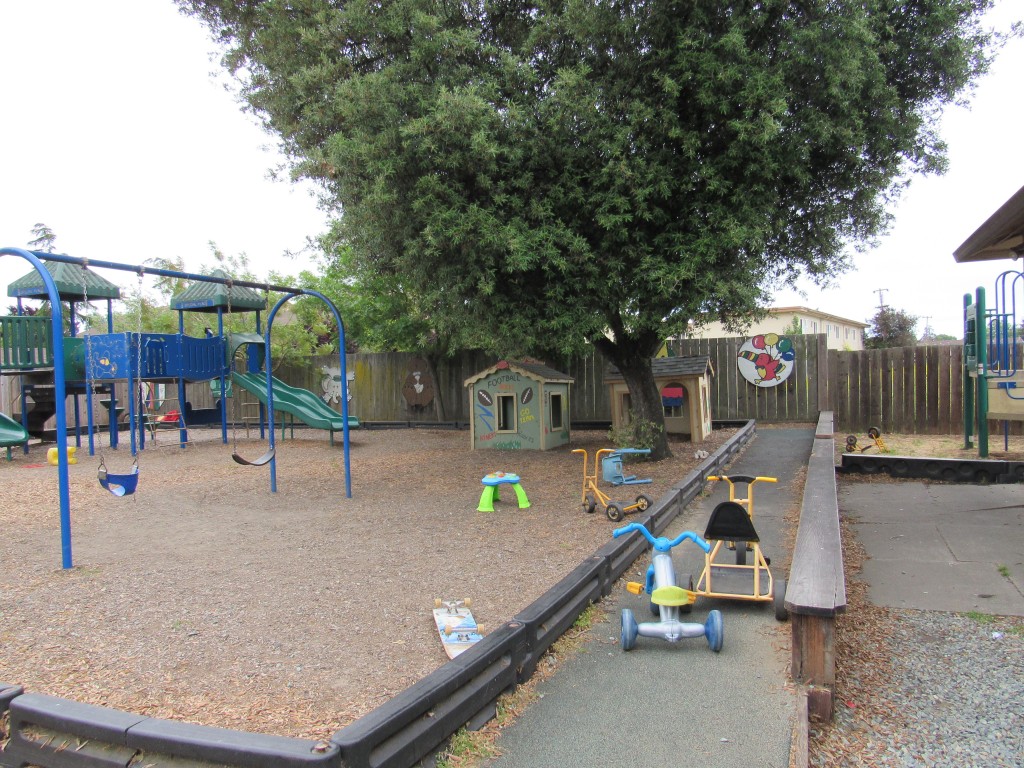 Morgan Weibel, executive director of the San Francisco Bay Area office of Tahirih Justice Center, which specializes in legal services for immigrant women, says this is a pressing moral issue for advocates. "The current climate and situation, for me at least, has taken away my personal feeling that I could responsibly tell someone you have absolutely nothing to fear," she said.
Local police departments, however, are also concerned about how this climate is affecting their relationships with immigrant communities, and they're conducting outreach to maintain communication.
Capt. John Spicer, who works closely with the immigrant community in Redwood City, said his department has seen a noticeable dampening effect on victims' and witnesses' willingness to come forward, making it increasingly difficult for police to intervene. Such fear, he says, "means that crime is able to flourish a little more," which impacts everyone's safety.
This effect extends far beyond domestic and sexual violence survivors. "I don't think it matters what the crime is. I think people will see law enforcement and the justice system as something that is now less accessible to them and potentially threatening to them because they're concerned that the federal government will somehow get that information and use it to deport them."
In early March, a man in Redwood City began shooting through the walls of his apartment and into neighbors' homes in the middle of the night. Police came to the small, gray apartment complex, and began evacuating adjacent residences as the shooter's gunshots blasted through walls, but one resident refused to leave.
This person could hear gunshots and see officers in uniform, but was convinced that the entire situation was "a ruse being used by the federal government to get them out and take them into custody," Spicer said. As an undocumented immigrant, "that person was in peril because they really mistrusted any form of authority."

Driver's licenses
Fear of interacting with authorities is also affecting immigrants who want to obtain driver's licenses. In January 2015, California passed a law, AB 60, allowing residents without social security numbers to get driver's licenses. A recent Stanford study found that issuing licenses to undocumented immigrants decreased hit-and-run incidents and increased traffic safety.

Data from the DMV shows a steady decrease in AB 60 licenses issued since the program went into effect, which the department attributes to an initial rush of applications when the program began.

But Gina Gates, who runs free Spanish-language driver's education workshops for immigrants applying for AB 60 licenses in San Jose, has noted increased fear and reluctance to apply for licenses since Trump's campaign.

Following the election, she stopped offering classes while reaching out to elected officials and the DMV to see how the program might be affected under Trump.

Gates said many immigrants are worried that, having given their addresses to the DMV to obtain licenses, ICE may find and arrest them. Some have even considering moving. Those who haven't applied for licenses yet are more hesitant to do so.
Gates ran her first class since the election in late May, and although she said it went well, still, "everyone is feeling very attacked," expressing worries about being deported if they give their addresses. She's updated her curriculum to include information about rights when approached by ICE, and to encourage parents to make plans for their children in case they're detained.
Mass, the ACLU lawyer, said the risk of obtaining an AB 60 license varies case-by-case. "It's a little different calculus," she said. "Now we just say, it's important to get a driver's license, but it's also important to know that getting a driver's license might make it easier for federal immigration authorities to find you."
Gates will no longer list the locations or times of her classes online as she does not want that information to be available to federal immigration authorities. Instead, details of classes are circulated via word of mouth.

School attendance and anxiety
Undocumented immigrants' fears of deportation are acute in schools too. In Alameda County, Assistant District Attorney Teresa Drenick saw an uptick in immigrant families embroiled in habitual truancy cases. Rumors of ICE patrolling near schools in largely Hispanic neighborhoods inspired such fear that parents kept their children home from school for extended periods.

"Moms are worried that they're going to drop their kids off in the morning and then get swept up by immigration authorities and not be there in the afternoon, so they're scared to do it at all," Drenick said in a May interview. Her priority was to work with families to keep children in class rather than to prosecute.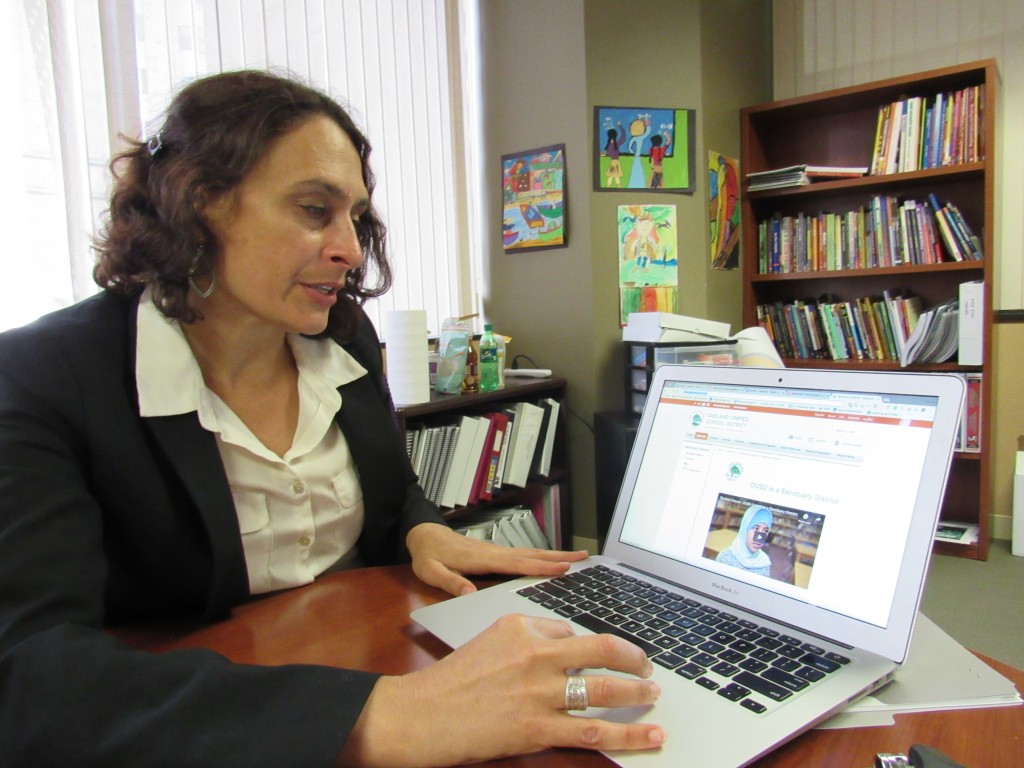 In response to deportation fears and anxiety in schools, Oakland's Board of Education renewed a resolution upholding the district as a sanctuary. Nicole Knight, executive director of the district's English Language Learner and Multilingual Achievement department, led the task force to execute the resolution's ideals, including developing protocol in case ICE comes to campus, there is ICE activity in the community or a student's family member is detained.
Since the resolution was renewed, at least three families have had members detained. In each case, school staff collected details about the time and place of arrest and where the family member was held and reached out to immigrant rights organizations and attorneys to obtain legal help. At the same time, school staff made plans for a safe place for the children to stay until their parents were released.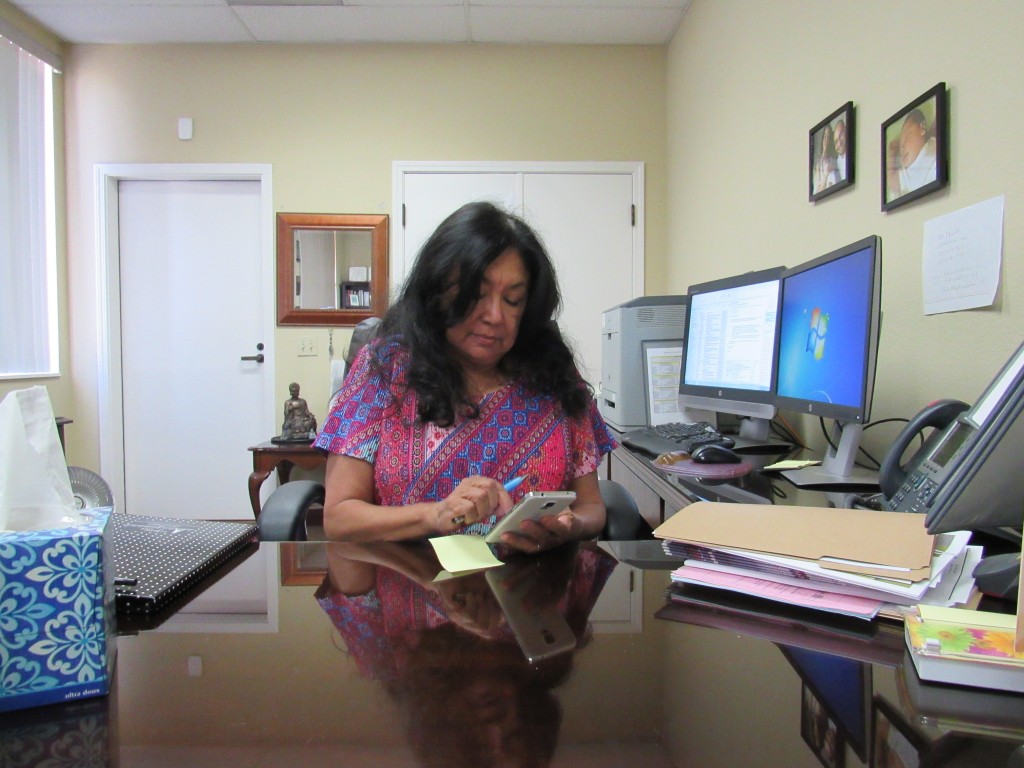 As part of its outreach campaign next year the district will plaster posters at all school sites in multiple languages affirming school as a sanctuary. In September, the district is holding a workshop for teachers to share best practices, process their own experiences, and create curricula that addresses trauma experienced by immigrants and other affected communities.
Gloria Hernandez-Goff, superintendent of the East Palo Alto Ravenswood District, said that while attendance has not dropped, students' unease has increased dramatically, causing students to act out and cry in the classroom. Each school in the district has one mental health counselor, which Hernandez-Goff says is no longer enough to manage the mental health issues that have manifested this year.
Ravenswood students recently completed yearly academic assessment tests. "Stress, and not having certain things in place in your everyday life, does affect your academic outcomes," Hernandez-Goff said, "So I'm not really sure what to expect from the [test] results of this year."

Medical services
The negative effects of anxiety on immigrants' mental health extends past children. "It's really traumatic. [We see] individuals who are going into forms of depression, individuals who now feel that they're unwanted in the country they may have lived in for decades," said Greg Garrett, chief of policy at Alameda Health Consortium, a private, nonprofit group of health centers. "And this is causing trauma, which is actually resulting in severe mental health issues."

Though the Consortium has seen an increase in immigrants seeking mental health services, they've experienced a drop-off in other patients, including immigrants with chronic illnesses. In one instance, a cancer patient was in remission until she recently started showing signs of cancer again. After two sessions, she stopped showing up for treatment.

Caseworkers eventually were able to make contact with her, and discovered she had a friend who was recently deported. Her fear of being similarly identified and detained if she continued using health services caused her to stop accepting treatment for several months.

"You have individuals putting their own lives at risk because of this fear," Garrett said.

Kathleen Clanon, medical director of the Health Care Services Agency of Alameda County, says that though they've heard of immigrants hesitating to enroll or continue enrollment in health services, they've been able to leverage their existing relationships to prevent immigrants from unenrolling thus far.

They worry about people who don't have trusting relationships with doctors and are now not receiving any medical care. Measuring that absence is difficult, she says.

Food benefits
In the first few months of the year, the San Francisco Human Services Agency began receiving an unusual number of calls. Suddenly, people were picking up the phone to unenroll from CalFresh benefits. Only legal residents are eligible for CalFresh. But even legal immigrants felt compelled to disconnect from government food assistance because of moves by the Trump administration.

A draft executive order leaked in January seeking to deport immigrants dependent on taxpayer help incited fear that legal immigrants would be deported for using social services.

"That has concerned our immigrant population in terms of feeling safe about applying for CalFresh, because they don't want that to be the reason they might be deported," said Denise Boland, director of employment and benefits services at the Santa Clara County Social Services Agency. "So even legal immigrants are concerned now about CalFresh and don't feel safe."

Chandra Johnson, director of communications at the San Francisco Human Services Agency, said they can't know for sure why people decline services, but households with at least one noncitizen were particularly likely to unenroll. Many mixed-status families are especially prone to disengage from services due to fear of family members being deported even if the person receiving benefits has legal status.

Due to the increase in mixed-status families unenrolling, and a slight decrease in applications from the same group, the San Francisco office has been reaching out to the community to ensure people know that policies have not changed, and anyone who was previously eligible for benefits still is.

"Any time we think that families are turning away from nutrition benefits, or having to make some of those hard choices … in a city as expensive as San Francisco, in between housing or putting food on the table or [paying for] utilities or those sorts of things," Johnson said, "it's a concern to us."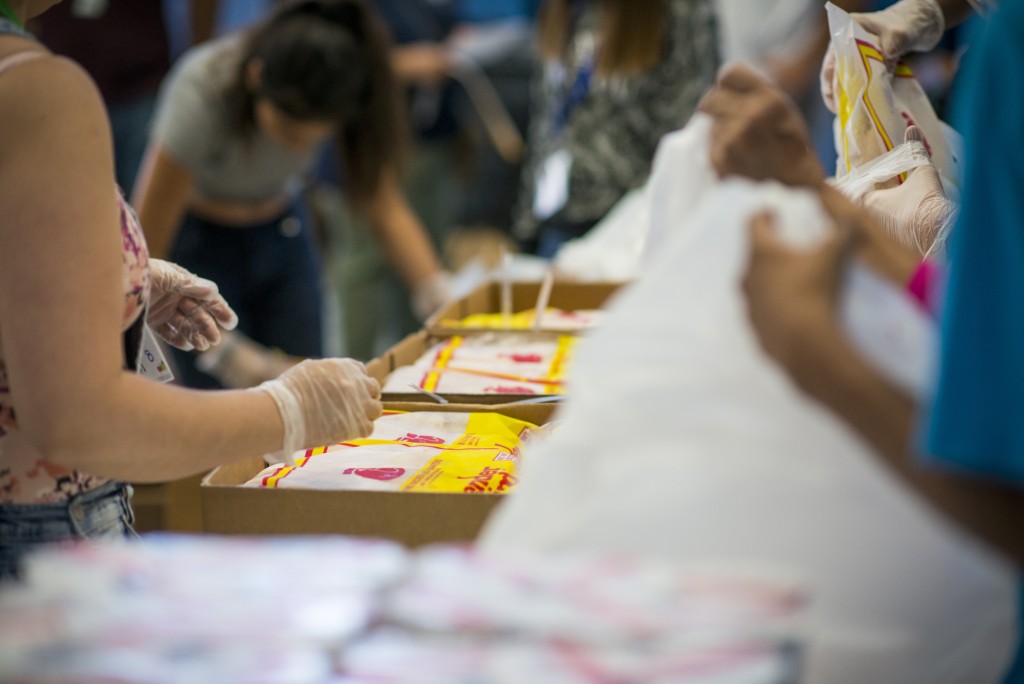 Second Harvest Food Bank, which both distributes food through several programs independent of the government and helps people enroll in CalFresh at some of their facilities, has seen increased hesitancy in immigrants wanting to take government benefits.
A family of five legal refugees from Nepal living in Sunnyvale pays $2,080 in monthly rent with a monthly income of $2,000. Though they're working to provide for themselves, they need assistance for food. When they came to a food pantry, Second Harvest secured a translator and helped them fill out a CalFresh application.
"They were ready to hit submit in completing the application, and then they decided they just didn't want to put … their ability to stay here in jeopardy. And so they decided not to apply for CalFresh after all, which was kind of heartbreaking," said Anna Dyer, Second Harvest's director of client services. "It's really tough to qualify for [CalFresh], because it's only the lowest income folks, so it means that they're really, really struggling."

Moving forward
Independent and government agencies alike are struggling with how to counteract the fear of deportation that's causing immigrants to retreat back into the shadows. Nonprofit service providers and local government branches from social services to police departments are partnering with immigration lawyers to orchestrate Know Your Rights events and educate the immigrant community.

Beyond encouraging immigrants to continue engaging with the services they need, which, by and large, they are still entitled to under current policies, many service providers find themselves at a loss for how to inspire confidence. Uncertainty of what the future will bring is a major driving force in the collective anxiety felt by immigrants, and, to a lesser degree, by the service providers themselves.

Lucy Barron lives in East Palo Alto and works in administration at Ravenswood Unified School District. Steep local housing prices have led her to live in a garage with her husband and five children. She and her family are especially conscious of being good neighbors so others in the area won't have reason to seek their eviction by calling ICE, a threat she says many in her neighborhood grapple with.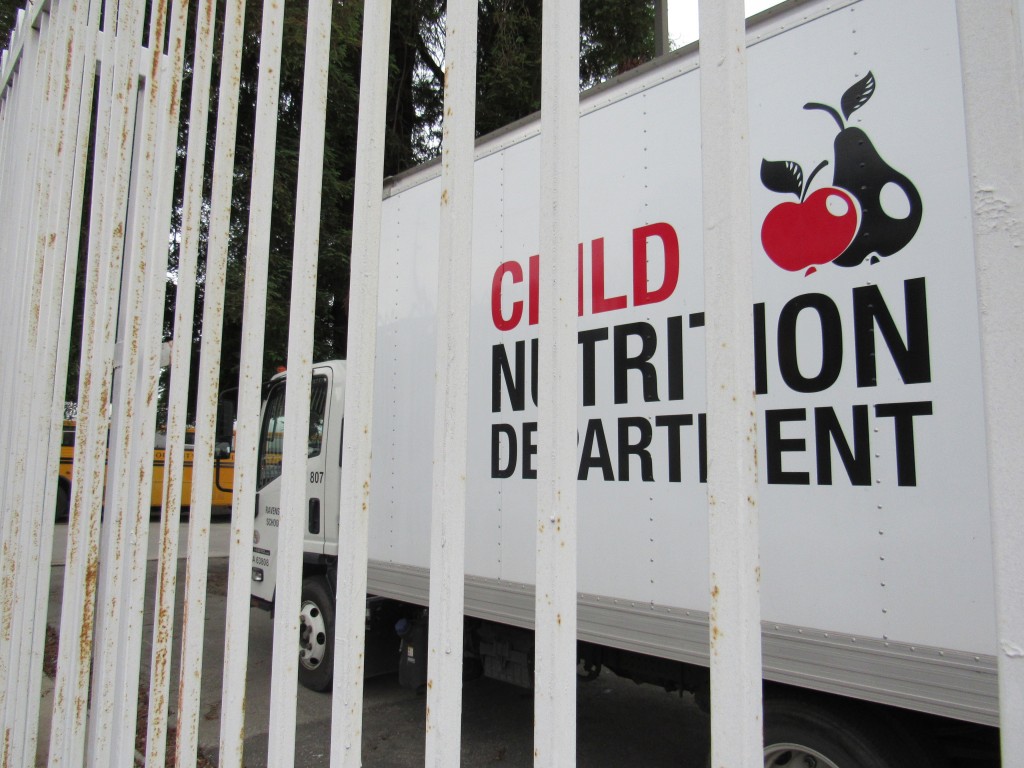 Barron has legal status here, and volunteers with Ravenswood's food services to help other immigrants, whether documented or not, get healthy food. Her husband, however, is undocumented, and is currently going through a court process with ICE with the potential of being deported. He is working with a lawyer to try to obtain legal status.
"You have to be ready for anything," Barron says. She begins to tear up as she contemplates the possibility of providing for her family without her husband's income, or, worse, returning to Mexico, which she says is impossible given the violence there.
She feels that conditions for immigrants were improving under the previous presidential administration, but now, "It's like a bomb that's going to explode pretty soon," she says. "It's just like nerves that you feel all the time. 'Ok, are we going to be OK today?' That's what it is … Now it's more like we're waiting for the worst."
Virginia graduated from Cal Poly San Luis Obispo with a B.A. in English in 2012. She worked as associate editor for a regional lifestyle magazine in Southern California while at Cal Poly, and she has written and edited for multiple other local lifestyle publications. After a year working in marketing in Los Angeles post-grad, she moved to Florence, Italy, where she spent three years working in marketing for a student travel company. She looks forward to applying her time spent living abroad to a career writing and editing about international issues, feminism and human rights. When not writing or reading, you can find her baking, running, planning her next trip or trying out yet another avocado-centric recipe.