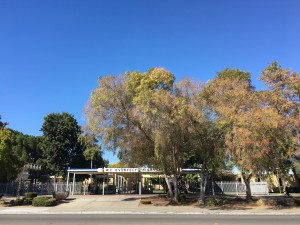 The East Side Union High School District in San Jose said it is exploring ways to reduce tensions and build positive relationships between students and police officers on campus.
The Juvenile Justice Systems Collaborative Prevention and Programs Workgroup, a community council in Santa Clara County that focuses on juvenile justice reform with initiatives related to education, met in October to discuss recent developments. Members include individuals from school districts, juvenile courts, probation department, local government and law enforcement.
During the meeting, Glenn Vander Zee, the assistant superintendent of East Side Union High School District, said the district hopes to clarify the role of police on campus and train officers on how to positively engage with students.