Pregame:
Ten men in bright orange jerseys huddle near the first-base dugout and listen as their manager announces the starting lineup.

It's a warm Sunday morning at a high-school baseball field in Oakland, the frequent home of the Baysox, one of 20 teams in the San Francisco National Adult Baseball Association. Behind the outfield fence is a McDonald's, BART tracks and California State Route 24. There's a homeless man sleeping nearby on the sidewalk, unfazed by the game about to transpire. Two spectators are sitting on the bleachers behind home-plate.

The Baysox — comprised of former high school and college players — meet once a week at fields across the Bay Area to play other adult baseball teams. Some Baysox players dreamed of reaching the majors, but injuries, mishaps and the reality of not being good enough eliminated those hopes.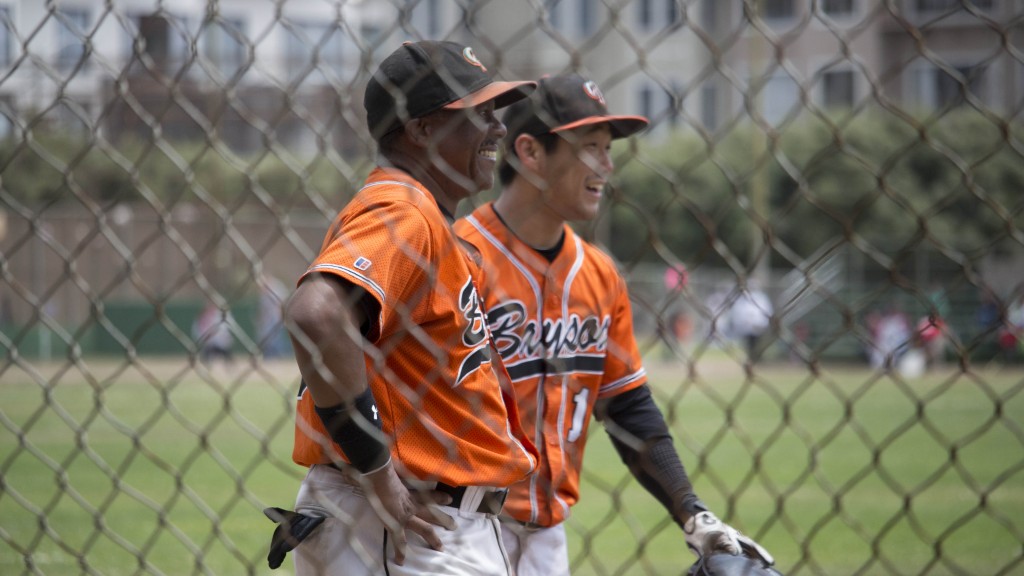 Another dream, that of playing into their adult years, never faded. What brought many ball-players to the Baysox was the realization they could play competitive ball every week while pursuing other career options. Some players work in construction, others teach and one former college pitcher is a research analyst at a money management firm. The meditative-like feeling of stepping away from their jobs and playing in front of friends and family are what keeps them coming back to a league where love of the game, hard-work and talent are the ingredients for success.
On the field this Sunday morning, player-manager Stephen Flynn announces the full lineup. He's batting first. An Oakland native, Flynn, 31, doubles as the league's president and commissioner when he's not working as a high-school athletic director and physical-education teacher in San Francisco.
Playing left field and batting sixth is Benjie Achtenberg, a 30-year-old middle-school teacher from Oakland who still remembers what it felt like to play on a French baseball team from the Paris suburbs. This may be his last game for a few weeks since his wife is expecting to soon give birth.
Batting eighth is Steve Simmons, a Bay Area lifer who has played adult baseball for nearly half his life. Simmons, 50, doesn't start games, so his role on the team is pinch-hitting or the occasional start as designated-hitter.
As the opposing Expos, undefeated in the season's first seven games, prepare to take the field, Flynn speeds through the rest of the lineup and the team puts their hands together and shout in unison.
"Orange!"

Innings 1-3:
The Baysox enter the game with a 3-4 record, the team's worst start in recent memory. As the visiting team, the Baysox bat in the top of the first inning.

Achtenberg, who took birthing classes with his wife and missed the last Baysox game in Berkeley, keeps his arms crossed in the dugout while cheering on Flynn.

***************************

Born in San Francisco, Achtenberg grew up with two mothers, one of whom was Roberta Achtenberg, a San Francisco-based politician who later became assistant secretary of the U.S. Department of Housing and Urban Development under former President Bill Clinton. His other mom was Mary Morgan, the nation's first openly lesbian judge.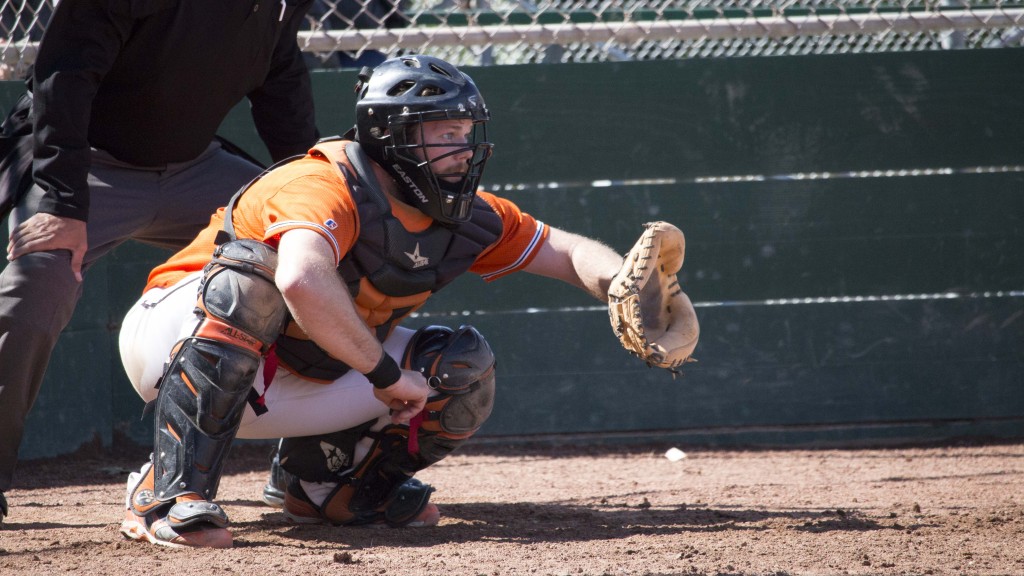 His parents' jobs brought Achtenberg to Washington D.C. when he was young. It was in D.C. where he played Little League for three years and found his passion for catching.
"It's a really unique position," Achtenberg recalls. "You're the only person in foul territory."
Achtenberg returned to the Bay Area when he was 11 and was the catcher for both his middle school and high school teams.
Achtenberg says he knew the chances of him becoming a pro baseball player were small upon graduation from Lick-Wilmerding High. That message was reinforced to him when he visited the University of Vermont while on a college tour.
"You're not dropping bombs right now so it's going to be pretty challenging for you," Achtenberg recalled hearing from the Vermont coach.
He landed at Macalester College, a small private liberal arts college in St. Paul, Minnesota, where he studied French and minored in education.
"I just wanted to do something different," he says on his decision to leave and attend a college more than 2,000 miles from home.
His goal at Macalester was to earn a spot on the baseball team, but he didn't know whether he would be able to start games as catcher.
A successful tryout gave Achtenberg a spot on the team, and he split catching duties for most of his four years at Macalester. But his desire to study abroad led him away from Macalester in the fall of his junior year, and he found himself on a French baseball field less than a week after arriving in Paris.
***************************
"Good eye!" Achtenberg tells Flynn, who took a ball that brought the count to 1-1.
"Good fight! Good fight!" Achtenberg yells after Flynn fouls off a 1-2 pitch from the left-handed Expos starter.
Achtenberg is one of the more vocal guys on the team. The opposing teams and fans can hear him chirp after every pitch when the Baysox are at-bat.
He continues cheering as Flynn smashes a single to the outfield. Achtenberg then walks out of the dugout and takes on the role of first-base coach.
The team erupts in cheers when pitcher Scott Botterman, a 6-foot-4 Texan who pitched four seasons at UCLA, drives in Flynn with an RBI-single. The Baysox score first and lead 1-0.
As the Expos get ready to bat, Achtenberg starts the bottom of the inning in left-field. He likes to catch, but he's not starting the game since Taber Watson is back in the lineup after missing two games with a lower-back injury.
Within the first few minutes of playing left-field, Achtenberg turns and gives chase to a high-fly ball but it sails past him and over the fence. The Expos hit a homer to tie the score: 1-1.
The Baysox escape the inning without suffering more damage. Achtenberg jogs back into the dugout, drops his field glove and puts on his batting gloves.
The first-pitch is a strike.
0-1.
Then a ball. 1-1.
Achtenberg takes a deep breath and gets back into his rhythm.
2-1. He grabs his helmet and takes another deep breath.
Swing and miss. 2-2.
A deep breath follows the next ball, making the count full at 3-2.
Achtenberg lays off the final pitch and gets called out on strikes.
"That was pretty far outside," he says, referring to the pitch as he walks back to the dugout.
The Baysox later score a run and take a 2-1 lead.
***************************
Achtenberg's baseball coach urged him to study abroad in fall so he wouldn't miss the college baseball season in spring.
Within days of arriving in Paris in August, he contacted a Macalester alum who worked for the international branch of Major League Baseball. The man connected him with a French team who played in the Paris suburbs. He rode out to find the team with his catcher's mitt, spikes and hat in tow.
He arrived at the park while the team was taking batting practice and the sound of wooden bats hitting balls reverberated. A kid in the outfield was chasing after the balls, he recalled.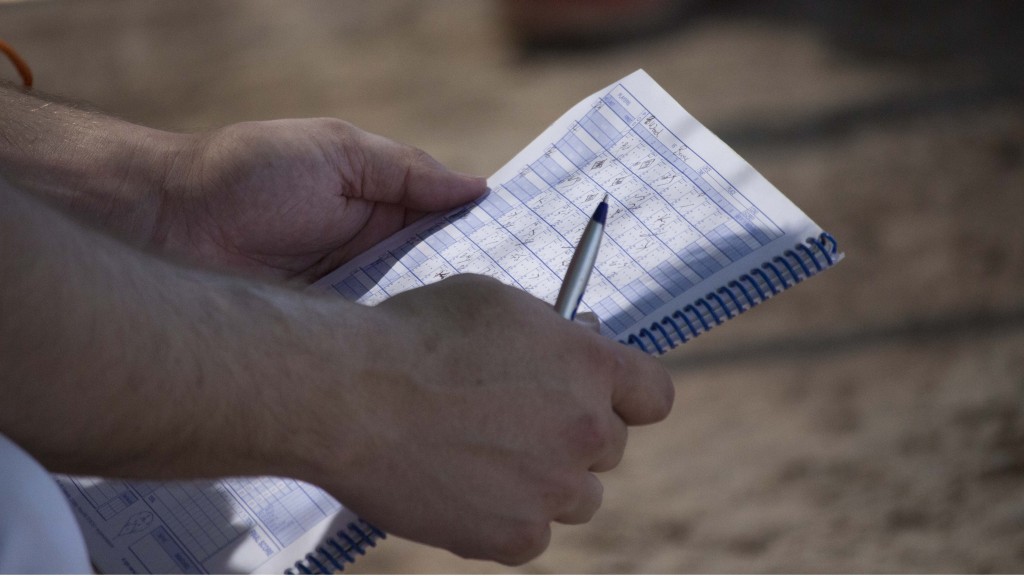 Achtenberg played on the team for five games and practiced with them two to three times a week. Though his playing days were brief, he watched the team play in the post-season.
One memento he still holds from his time in France is the Savigny-sur-Orge hat, which is navy-blue with a large white 'S' above the brim. An avid hat collector, Achtenberg tries to keep every hat for all the teams he's played on, including more than a dozen from his alma mater.
He returned to Minnesota for the spring semester after spending a few months in France. He completed his bachelor's degree the next spring, moving back to the Bay Area after graduation where he would pursue teaching.
***************************
Botterman, the pitcher, is in trouble in the bottom of the second with runners on second and third and nobody out. But he manages to strike out three batters to end the inning without allowing the Expos to score.
Achtenberg comes up to the plate in the top of the third inning with runners on first and third.
The first pitch is a ball, followed by a deep breath.
Then 2-0.
A swing and miss. 2-1.
Ball. 3-1.
And one more take. Achtenberg walks to first, claps and tosses his bat toward the dugout. But the Baysox cannot get a man across the plate and the score remains 2-1 in the middle of the third inning.
***************************
An adult baseball veteran for nearly a decade, Achtenberg said he enjoyed setting aside time every weekend for baseball.
"It's rare that you're able to do something in life where you can sustain focus for a few hours and … not stress about other things," he said.
He acknowledged that his life will change once his child is born, but he said baseball will continue to play an important role in his life.
"Baseball is going to be the last thing I will give up," he said.
As the news of his child's upcoming birth spread to family and friends, Achtenberg received several San Francisco Giants onesies for his baby to wear.
He hopes to take his child to its first Giants game later this year.

Innings 4-6:
Flynn sits in a blue chair at the far-end of the dugout a few feet from the first-baseman. He's wearing sunglasses and his black-and-orange Baysox hat.

"Let's go, Simmons," he says as the team's longest-serving player walks up to the plate.

***************************

Born and raised in Oakland, Flynn grew up with a father who loved baseball.

He joined Little League when he was 8, later winning three sectional championships in his early teenage years. A teacher's strike in his youth caused him to follow his sister to Head-Royce for high-school, where he played on the team and dreamed of making it to the pros.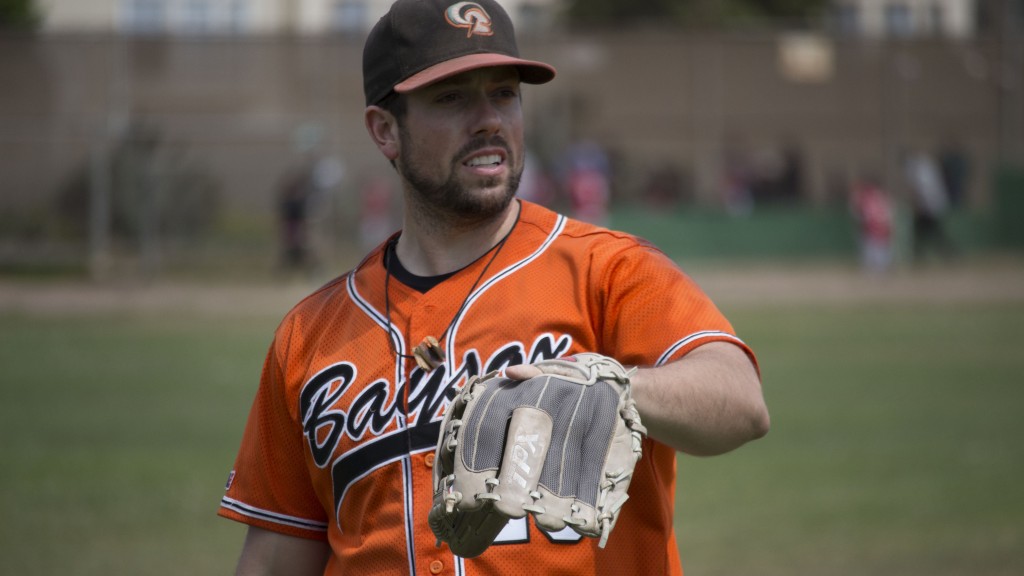 Flynn spent most of his high-school playing days as second-baseman and pitcher, working his way to the next level.
But the transition from high-school to college, where he hoped to join a team as a walk-on, was not smooth.
Flynn attended the UC Davis tryouts in hopes of earning a spot on the roster. He remembered there being more than 40 other guys with the same hopes.
But the dream of playing on a college baseball team never came to fruition. Only one at the tryouts got a spot on the team, and it wasn't Flynn.
"I just wasn't good enough," he said.
He tried to walk-on to the college team again as a sophomore, but his medical records got lost at the university, ending his dreams of playing on the team.
"I was just lost," he recalled of his years at UC Davis. "For so long, I associated my sense of self and my identify with being an athlete."
"Baseball is something that you do. It's not who you are. It took me a while to figure that out."
But his love for the game didn't fade. He joined the club team and served as its president his junior year. It was there that he met Greg Hinton, who has played on the Baysox with him for years. Now, he's a shortstop.
He studied developmental psychology, but his heart wasn't in it, so he pursued writing as he neared graduation. He took a job in corporate communications after graduation, playing baseball in the adult league on weekends.
***************************
In the top of the fourth inning, Simmons walks, and Flynn, in his role as manager, brings in a faster runner to replace the 50-year-old on the basepath.
A few batters later, Flynn is up to face the lefty.
He takes the first pitch as a strike. 0-1.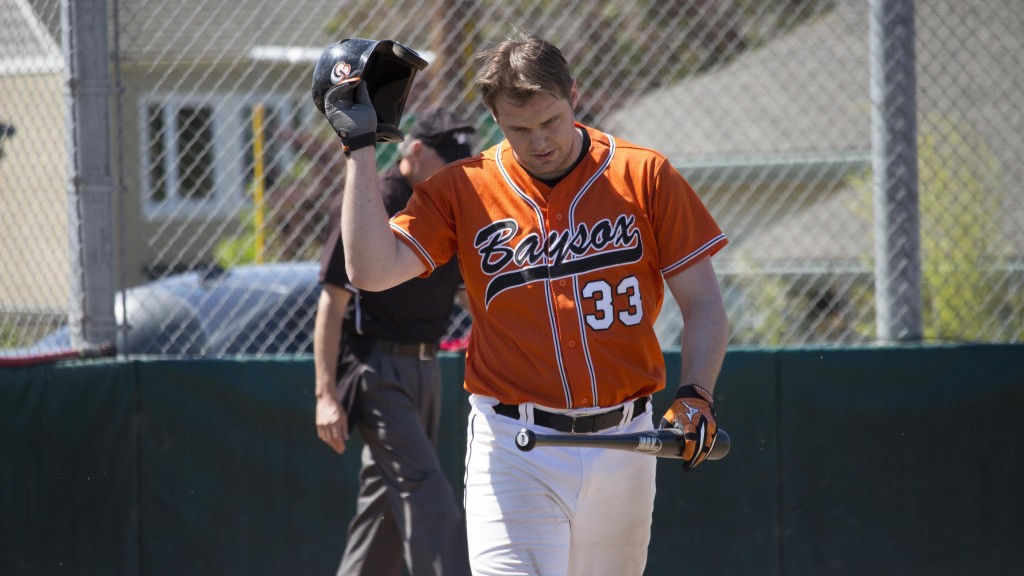 Three takes, one for a strike and two for balls, bring the count to 2-2.
Flynn swings and misses on the next pitch, striking out and walking back to the dugout.
An inning passes, and Flynn jogs into the dugout. He pulls out his cell phone and drinks from his white CamelBak bottle.
Wearing sunglasses and leaning forward from his chair at the end of the dugout, he roots for Brandon Sapenter, a strong left-handed batter who often plays in the outfield.
Moments later, Sapenter crushes an inside fastball that sails high above the right-field fence. With his two-run homer, the Baysox extend the lead 4-1. Sapenter is overwhelmed with high-fives from his teammates when he returns to the dugout.
***************************
It took Flynn a few years to discover his work career would be dedicated teaching and coaching. He left his job in corporate communications, spent some time working at the Boys & Girls Club and found his current job of athletic director and physical-education teacher at Gateway High School in San Francisco in 2013.
Among his biggest enjoyments as a teacher are teaching young people about empathy and taking responsibility.
He likens playing every weekend to a form of meditation.
"Time stops," he said. "You can be completely present to what's right there in front of you."
He's unsure of how many more years he will play in the league, but retiring isn't coming soon.
***************************
It's the bottom of the fifth inning, and Botterman has found himself in trouble again. There are runners on second and third again with nobody out.
"You've got to pitch smart," Flynn tells Botterman from the field.
A fly-out, pop-up and strikeout end the inning, and the Texan escapes without allowing a run, preserving the team's 4-1 lead.
The next inning passes quickly and neither team scores. The Baysox end the sixth inning with a lead, and the team runs in from the field. Simmons, who keeps score while the Baysox are on the field, jots down the strikeout that ended the inning.

Innings 7-9:
Simmons adjusts his black arm bands and jogs behind home-plate on his way to being the third-base coach.

"Hey, Taber, here we go," Simmons says.

***************************

As a kid growing up in Oakland, Simmons started with Cub Scouts baseball at the age of 9, joining Little League when he turned 12.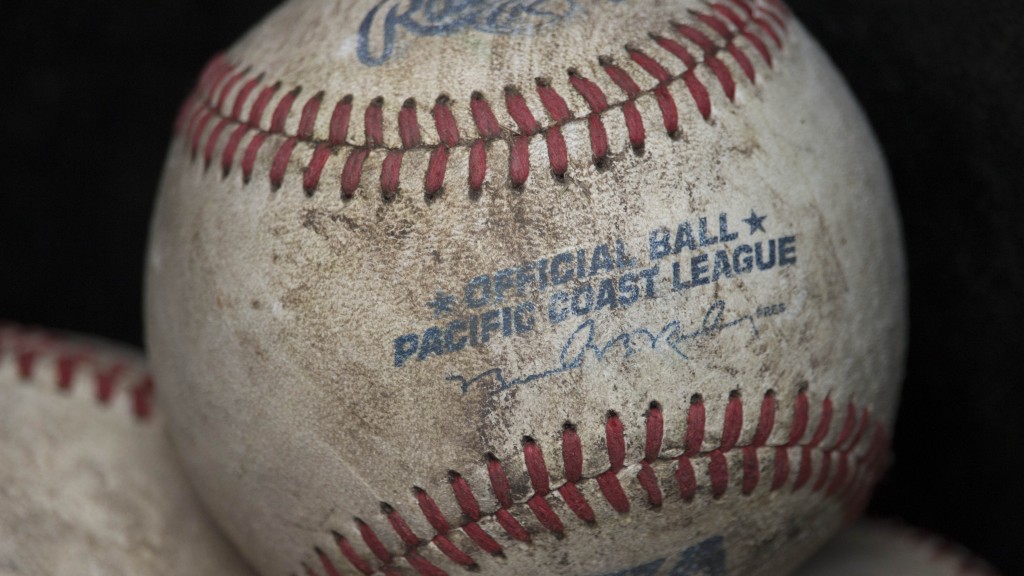 He excelled at playing baseball in his youth, and he played several positions in high school at Bishop O'Dowd. He wanted to make it to the major leagues.
Simmons accepted an academic scholarship offer to attend UC Santa Barbara, where he hoped to make the university's baseball team.
Simmons tried out for three consecutive years and could not secure a spot on the roster. He nearly made the team as a junior, he said, but a fracture in his thumb prevented him from practicing with the team.
He left Santa Barbara with a business degree and went into alarm sales.
"It was the only thing like baseball," he said, describing the competitive business environment.
He said he looks at his work performance reports as a type of baseball stat-line.
***************************
Jason Francis is pitching in the bottom of the seventh inning for the Baysox after relieving Botterman, who allowed one run over six innings.
Simmons sits in the dugout and keeps score as he watches the Baysox on the field.
The bottom of the seventh and top of the eighth pass quickly, but the Expos score once in the bottom of the eighth after Francis issues a bases-loaded walk. The score is 4-2 heading to to the top of the ninth.
Simmons comes up for his final at-bat in the ninth, but he grounds out and walks back to the dugout. Silent, he drops his helmet, sits down and then blurts, "Hey, Phil. Here we go, bud."
***************************
Simmons started playing adult baseball in 1991, but it was for a small adult league near San Jose, not San Francisco.
The league looked much different, too, he said, since there were double-headers every weekend and disagreements between siblings — including Simmons and his brother —  could erupt.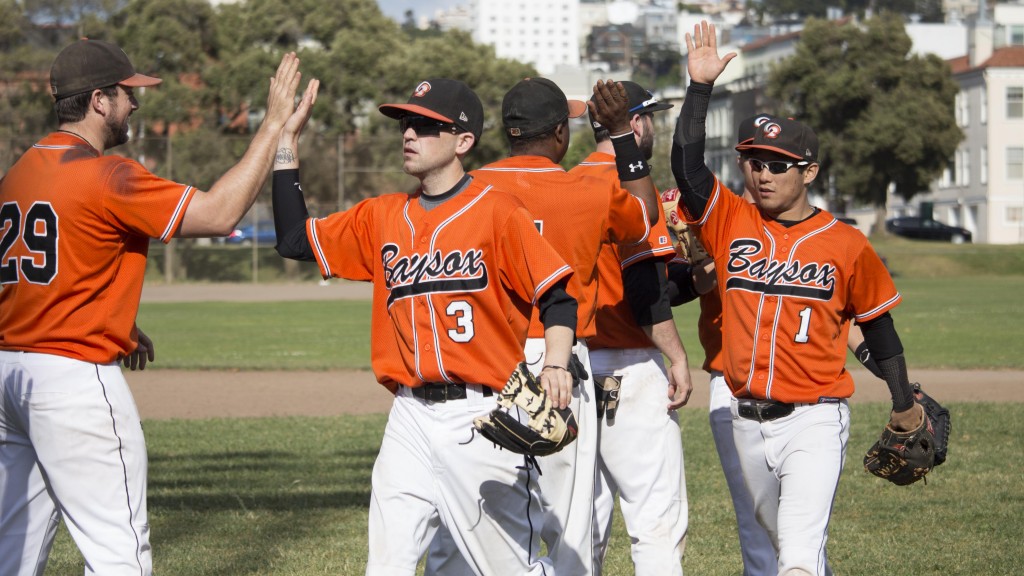 "We fought pretty much 50 percent of the time," he said.
He continued to play on weekends while balancing his duties at work, but an injury to his knee while playing third-base in 1994, which resulted in several torn ligaments and large scar, sidelined him for the season.
He picked up the game once he returned to health, later moving to the San Francisco adult league and joining the Baysox, where he has played for more than a decade.
Though he doesn't get much playing time, Simmons said he is happy to be on the Baysox and has no plans to join another team. He has no plans to retire, but thinks it would be a good idea for him to hang up the cleats when the Baysox win a title.
He enjoys spending every weekend on the field, including when the game falls on his 50th birthday.
"It's the only place where I can be really freaking aggressive," he said.
***************************
The bottom of the ninth arrives, and Simmons is in the dugout keeping score. The Baysox are three outs away from beating the undefeated Expos.
Francis strikes out the final batter, giving his team a much-needed win. The Baysox celebrate near the mound with a shower of high-fives.
Simmons walks out of the dugout and celebrates, too. Twenty-five years have passed since he started playing adult baseball. The win brings him one step closer to fulfilling his dream of going out on top.