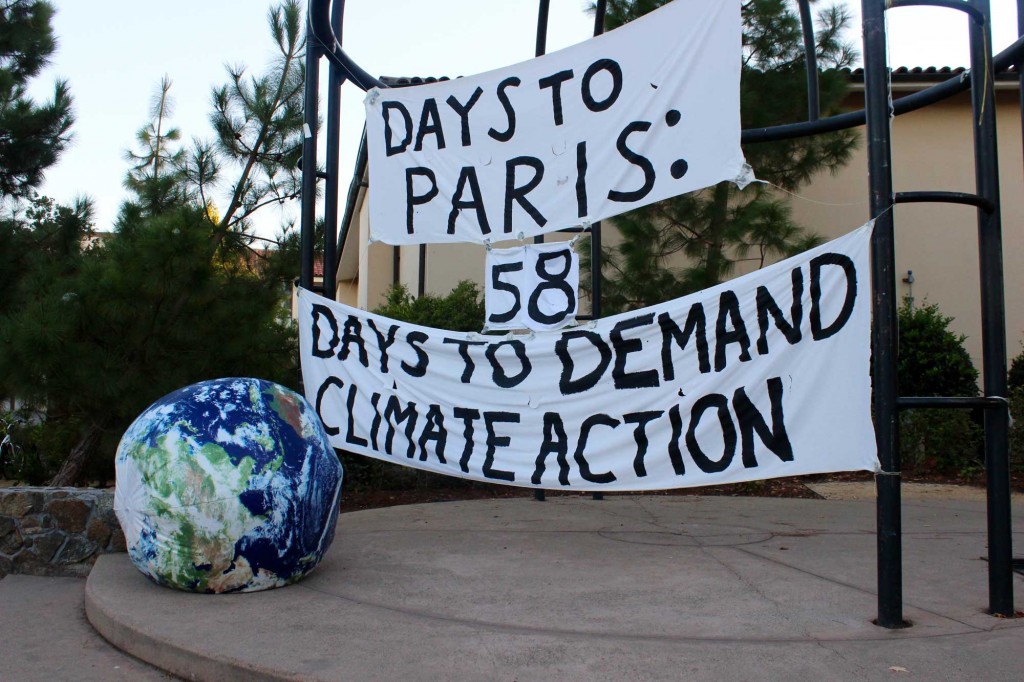 Friday, Oct. 2 was not a holiday. There was no parade. There were no fireworks.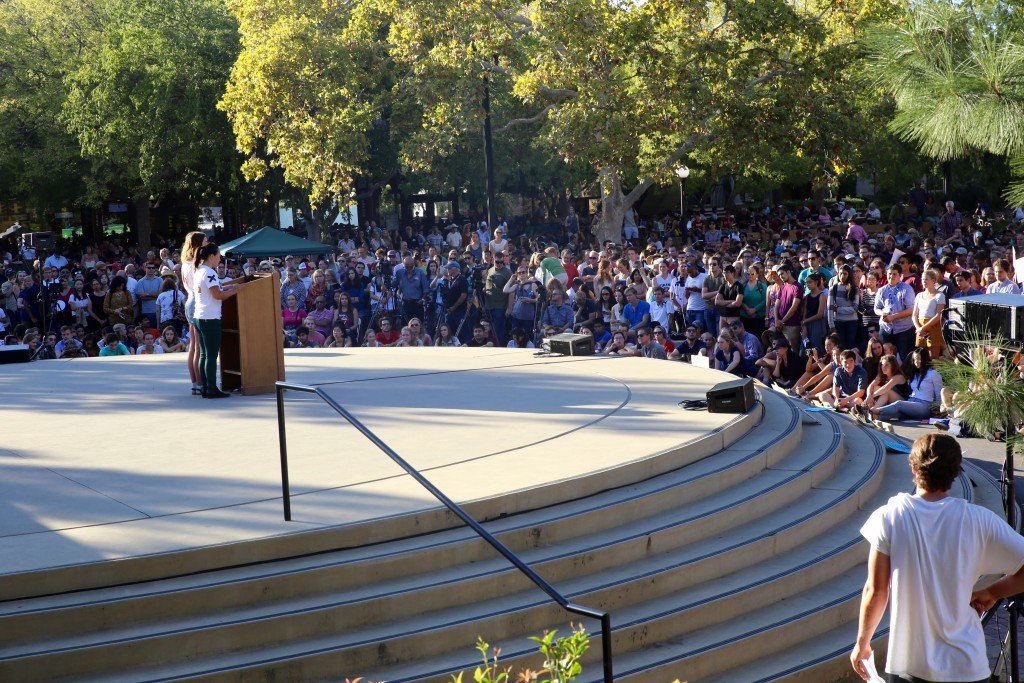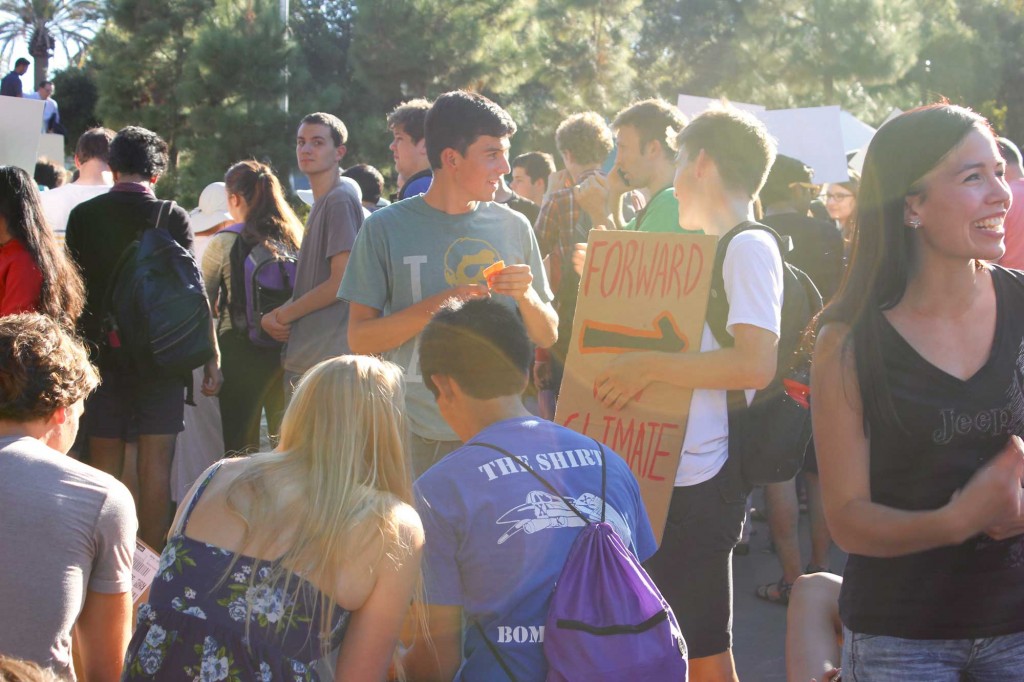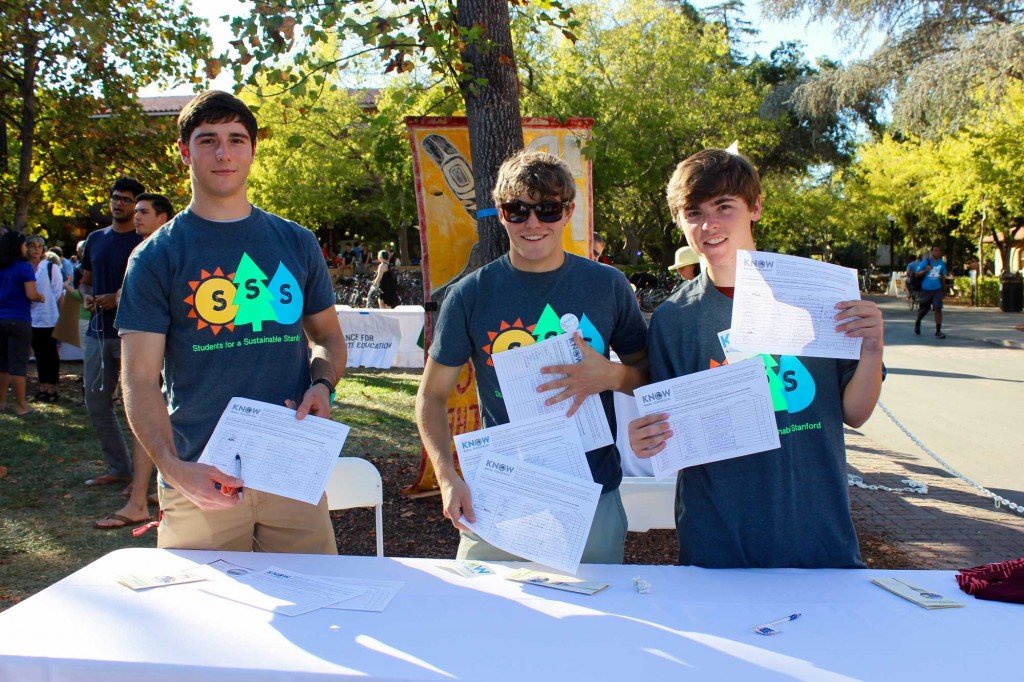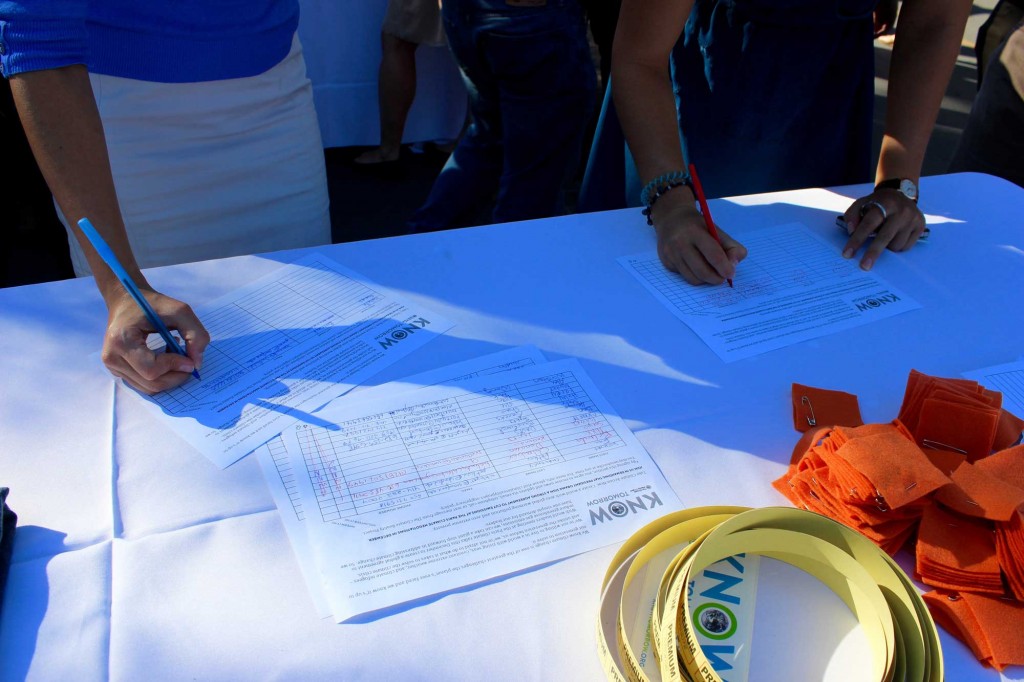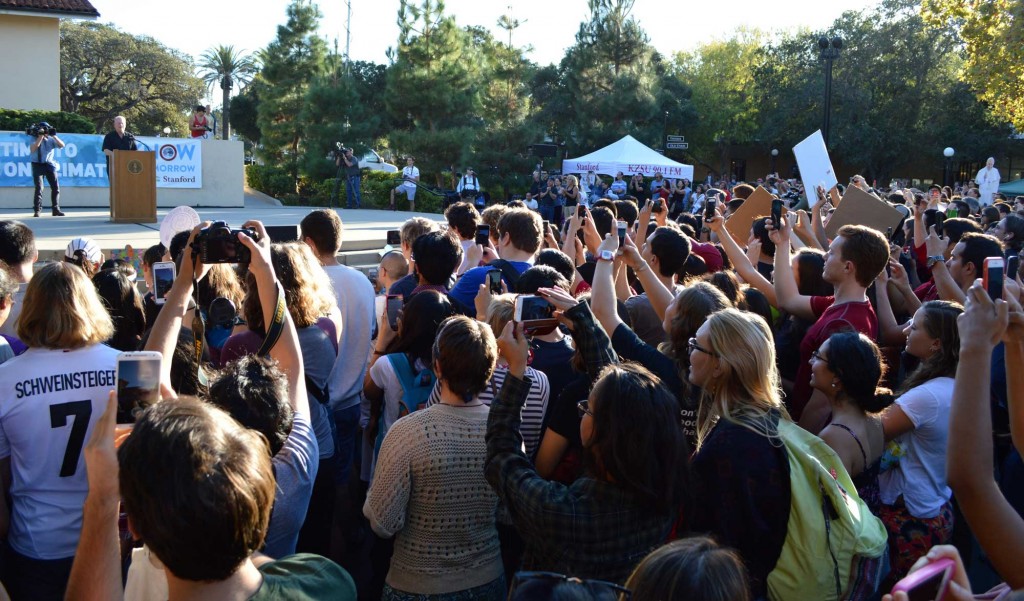 But on Oct. 2, 60 university campuses across the United States heard the cry of student activists. A student-led campaign, Know Tomorrow, was calling on the synchrony of youth voice for this Day of Action. Across these 60 universities, students strived to send the message that their generation is the last generation to act on climate change. The goal was to make noise in advance of the United Nations Climate Change Conference (COP21) in Paris, which will take place starting Nov. 30 through Dec. 11.
Fifty-eight days from this Day of Action, world leaders will negotiate with the aim to achieve a legally binding international agreement on climate to keep global warming below 2 degrees Celsius. These students wanted to make sure their message was heard.
"This action couldn't come at a more pivotal time, with the impacts of climate change already intensifying around the world and world leaders meeting to sign a climate agreement in Paris this fall. We need everyone's voice to make sure that the world hears our message: we demand climate justice now!" wrote Charlie Jiang, president of Students for Sustainable Stanford (SSS), a student organization that played a major role in putting this event together.
Stanford University has had a history of student activism: Jane Stanford addressed the Board of Trustees in July 1904 saying, "Let us not be afraid to outgrow old thoughts and ways." Students have taken this to heart over the decades. The student-led anti-apartheid movement lasted nearly a decade, beginning in 1977. More recently, students are turning up the heat with protests, petitions and pressure on the university with movements like Black Lives Matter, Stanford Out of Occupied Palestine and Fossil Free Stanford.
An hour before the event, sitting under the hot sun, five undergraduate freshmen from the Class of 2019, were already planted on cement blocks below the White Plaza stage. While they were eager to snag these "front row" seats to see and hear former Vice President Al Gore, they had not yet made an effort to join an environmental movement on campus.
Other freshmen, after being on campus for only three weeks, were sporting the Students for Sustainable Stanford t-shirts, standing behind a table, hailing others to come sign the Know Tomorrow petition to give millennials a voice at COP 21 in Paris.
Student Grayson Throckmorton said he joined SSS "to make a difference and educate people and to personally have an impact."
In addition to getting attendees to sign the petition, they also passed out orange felt squares to increase awareness of the divestment from fossil fuels movement.
Students Jenai Longstaff and Sijo Smith, organizers for Fossil Free Stanford, spoke to the audience about how students and the university can make an impact. "After a year-and-a-half of inaction on the administration's part, we will takes the steps necessary to ensure that they act swiftly. We will not let this opportunity pass us by."
Environment and sustainability groups were not the only united students in attendance. Stanford Talisman, the Stanford American Indian Organization and the Leland Stanford Junior University Marching Band were also making noise.
"Indigenous voices are not prevalent in the debate against environmental issues. Our sacred lands are threatened," said Shanelle Afcan of Stanford American Indian Organization. "We want to make our voice heard too."
When former Vice President Al Gore took the stage, the crowd silenced. "We're winning, and we're going to win," he said as students cheered. "But we just need to win faster," he cautioned. Gore told the story of one of the first NASA landings on the moon, telling his audience that the average age of the engineering team was only 26 years old. "Many changed the course of their lives to take on the challenge to get to space."
As former Vice President Gore made his final statement and stepped away from the podium, much of the crowd immediately dispersed, although the event had not yet concluded.
Some students where moved to take tangible action.
Student Caroline Fong remarked that this speech was a "call to movement." She told her friend that she will make an effort to "cut out meat [from her diet] to help in that small way." Student Isaac Goldstein said that he "came here with no expectation of getting involved." However, after seeing the energy around these sustainability student groups and hearing Gore's speech, he said he is considering to join an organization now. "Everyone can make a difference. This takes so many people," he added. "But it also seems like many were here to just take a picture to post it to social media."
Student organizers said they were optimistic that this event moved the audience — of more than 2,000 students and community members — to stay inspired for more than the next "10 minutes."
(Editor's Note: Reporter Naomi Cornman is a member of Fossil Free Stanford.)