Strong console sales and its respective software products made headlines in Electronic Arts Inc.'s (NASDAQ: EA) latest fiscal third quarter earnings report on Jan. 27. But, the video game publisher's mobile business is moving into the spotlight as its performance grows — and given industry trends — will likely continue to boom.
"Our mobile business today is about $600 million. It's about the fourth-largest mobile business in the world and we think there's a lot of potential in mobile going forward," EA's Chief Financial Officer Blake Jorgensen said at the Stifel 2015 Technology, Internet and Media Conference in early February.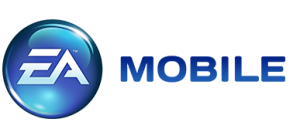 Mobile generated $139 million in adjusted revenue for EA's fiscal third quarter ended Dec. 31, marking a 13 percent increase year-over-year. Most of that came from advertising and digital content tied to existing console game titles.
EA also reported that over the holiday period its mobile sports game titles averaged more than 45 million monthly active users, with "Madden NFL Mobile" and "FIFA 15 Ultimate Team" averaging 45 percent more monthly players throughout the quarter compared to the same period in the previous year.
Given the upward trendlines, both EA's Chief Executive Officer Andrew Wilson and Jorgensen have said they view mobile as a platform with growth potential — an observation shared by analysts.
"Looking at mobile, we continue to expect EA to benefit from the increased proliferation of smartphones as the company leverages its portfolio of content against that rapidly growing addressable market," reads a November analyst report from BMO Capital Markets Corp.
By 2018, mobile games are expected to lead global gaming software revenues, bringing in about $38 billion that year, according to an investment review of the global gaming sector by the San Francisco-based firm Digi-Capital LLC.
The Netherlands-based games market research group Newzoo BV reports even more robust expectations with mobile games to reap $40.9 billion in global revenues by 2017. Newzoo analysts also expect mobile games to become the largest global business in the gaming industry, overtaking the traditional console and PC games market this year.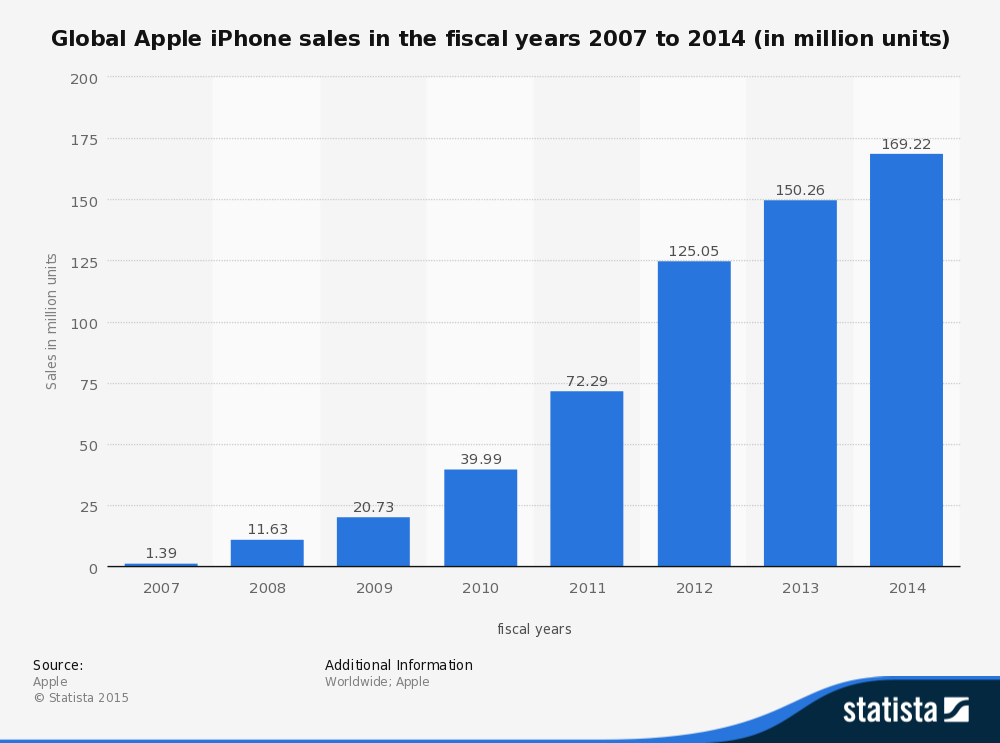 For Jim Whitehead, professor of computational media at the University of California, Santa Cruz, the positive outlook for the mobile gaming sector can be explained as a reflection of growing social trends.
Whitehead noted that mobile games draw in a younger audience, which increasingly relies on its handheld devices for multiple purposes — including recreation — rather than divvying up tasks by devices, such as relying on a console to play games, then a PC to do work.
He said an example of this growing dependence on just one device is the use of mobile among members of the online writing platform Wattpad. In 2013, 57 percent of Wattpad users wrote stories on their mobile devices rather than on a PC or laptop.
The shorter time commitment involved in playing mobile games as opposed to titles on consoles and PCs is another advantage for the mobile gaming industry's projected growth, according to Susannah Clark, vice president of global communications for the leading mobile game publisher King Digital Entertainment PLC (NYSE: KING).
"Spare time is increasingly precious and many people look for entertainment which they can access at a time that suits them and can be enjoyed in bite-size chunks," Clark said in an email.
Then there's the number of consoles sold versus smartphones over time. According to data from the statistics portal Statista Inc., Apple Inc. (NASDAQ: AAPL) has sold over 400 million iPhones from the phone's release through 2013. This compares to about 158 million PlayStation 2 consoles sold between the first release in 2000 and 2014.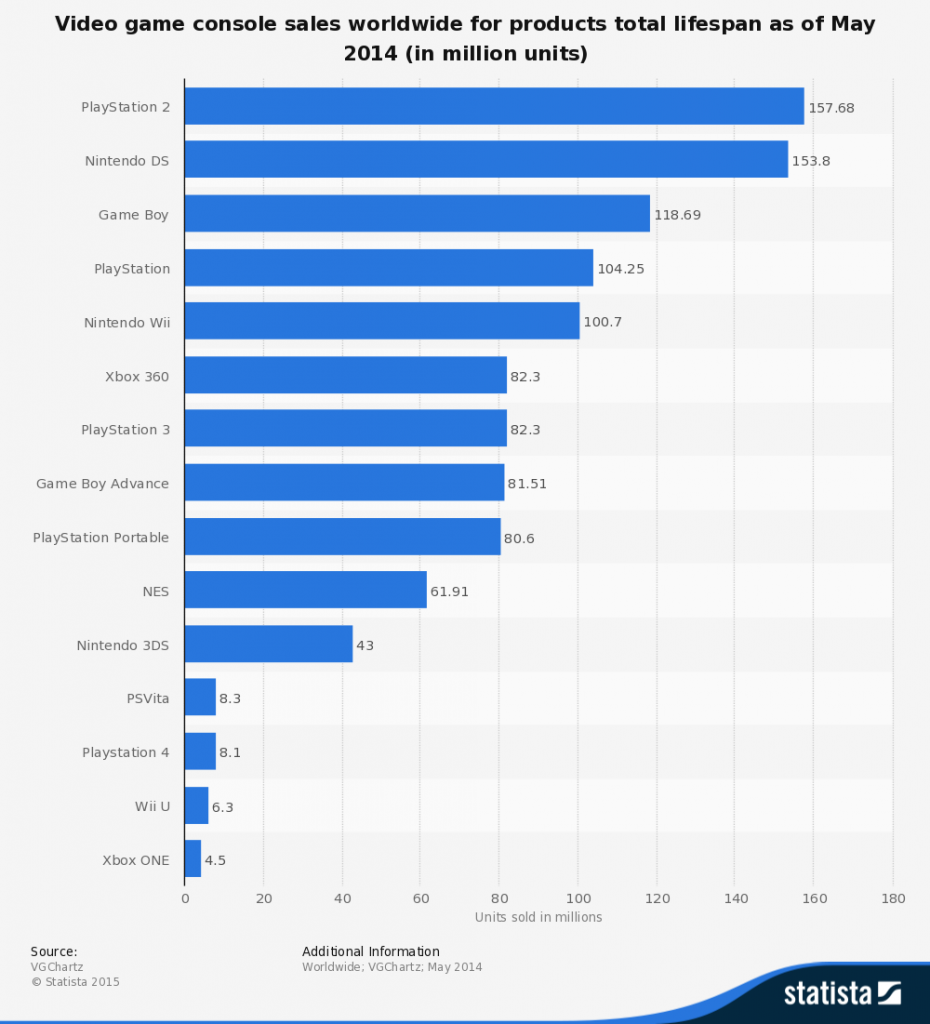 Given these trendlines, Whitehead anticipates the mobile gaming audience will soon reach a point where it surpasses that of the PC and console.
"There's a huge potential for audience growth on mobile that feels more limited when it comes to PCs and consoles," Whitehead said.
While the signs point to a future in mobile, console software still drove the bulk of EA's revenue in its latest fiscal quarter. The same holds for publishing competitor Activision Blizzard, Inc. (NASDAQ: ATVI), where mobile and other handheld platforms accounted for only 17 percent of the revenue generated in its fourth quarter ending Dec. 31.
Whitehead said that both companies are hanging on to their core console games as they take steps toward mobile, which has higher risks and rewards than traditional of console and PC game publishing.
While mobile games require fewer developers and faster turnaround, blockbuster console and PC titles that require more investment in manpower and time still reap bigger benefits in the long-run, Whitehead added.
Then there's also what Whitehead calls the "game discovery problem."
With mobile game publishing open to practically everyone, the market has become so overpopulated that several games — and in some cases whole companies — can run the risk of being overlooked, Whitehead said.
In his talk at the Stifel conference, Jorgensen noted that two of the biggest challenges in the mobile gaming business stemmed from acquisition costs for players, and then the cost of keeping them around.
Similarly, Clark noted that maintaining a network of loyal players over time is both a challenge and an opportunity for any game developer.
EA's solution in mobile: rely on its successful brand names.
"What that does is it allows us to minimize the cost of acquisition and minimize the cost of retaining that customer," Jorgensen said.
King's response: keep updating existing offerings for long-term entertainment.
"In order to keep our players entertained and engaged, we regularly add new content, new levels and new ways for our players to come back and enjoy the game time and time again, and this has helped us to build a loyal network of players," Clark wrote.
For King, Clark said that casual games are a key growth factor given their broad appeal and the fact that they represent the biggest category attracting monthly active users.
Yet both Clark and Jorgensen noted that as game mechanics for mobile devices improve with each new generation, the opportunity to expand mobile offerings with more immersive experiences previously relegated to console and PC games is on the horizon.
"We're looking for ways that we can essentially blend those two models to have a more immersive but moveable game experience," Jorgensen said.
(Homepage image courtesy of Electronic Arts Inc.)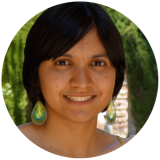 Ileana Najarro is a senior majoring in communication. She has interned at The Washington Post and will be an intern at The New York Times during Summer 2015, followed by an internship at the Mexico bureau of The Wall Street Journal as the 2015 Daniel Pearl Journalism Intern.