Strong sales in console-based games as well as digital and mobile content provided Electronic Arts, Inc. (NASDAQ: EA) with a strong fiscal third quarter.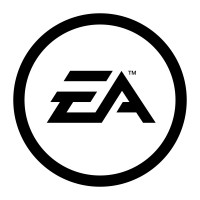 The video game software publisher reported a year over year 39 percent rise on $1.13 billion in revenues and net income of $142 million, or 44 cents per share, compared to a loss of $308 million, or $1 per share, for the same period a year ago. The drop in income last year was due, in part, to a 35 percent decline in console sales of PlayStation 3 and Xbox 360.
Adjusting for one-time costs, the company reported $1.43 billion in revenue for the holiday season, exceeding Wall Street's expectations of $1.29 billion. The company reported adjusted net income of $388 million, or $1.22 per share, compared to $398 million or $1.26 per share a year ago. Wall Street analysts had expected earnings of 92 cents per share.
Todd Mitchell, an analyst with Brean Capital, LLC, said in an interview ahead of the earnings announcement that investors were generally looking for positive news about the company's fundamentals this quarter, especially strong performance in console and digital platforms.
With strong sales of consoles like Sony's PlayStation 4 and Microsoft's Xbox One reported in December 2014, analysts expected software publishers including Electronic Arts to find an increase in demand for console games while also tapping into the industry's growing digital distribution market.
Electronics Arts did not disappoint. With more than 3.1 billion gameplay hours recorded this quarter for the company's console and PC platform games, key franchises like "FIFA" and "Madden NFL" demonstrated improved performance year over year.
"Dragon Age: Inquisition," a console game released this quarter, won the "Game of the Year" title from media groups like IGN and Game Informer and has recorded over 113 million hours of gameplay.
EA Chief Financial Officer Blake Jorgensen noted during the earnings call that game sales for older console models like the PlayStation 3 and Xbox 360 were stronger than anticipated, bringing a degree of stability across old and new console game sales.
While mobile generated $139 million in revenue this quarter, most of that came from advertising and digital extra content for games on other platforms. The company reported premium full game mobile download revenue at $14 million on an adjusted basis, a drop of 44 percent from the same period last year.
Full game PC and console digital downloads performance increased 22 percent this quarter from last year marking a continued revenue trend that could fuel more digital strategies.
For some time now, Electronic Arts has been investing in and experimenting with various digital business models including free-to-play transactions, premium downloads and subscription services. Company executives anticipate spending more attention on digital endeavors in the future.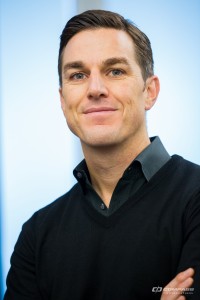 "As we think about our digital future, we're really looking at various platforms, various markets and various business models in that digital realm and looking to offer that in a way that any particular player might want to consume the great games that we make," Chief Executive Officer Andrew Wilson said during the earnings call.
Looking ahead to the next quarter, the company said it plans to release "Battlefield Hardline" in March. It is expected to be a significant title next year.
At the 4 p.m. close of trading Wednesday on the NASDAQ Stock Market, shares of Electronic Arts' stock were up 12.81 percent to close at $54.61. In after-hours trading, shares were down 0.75 percent to $54.20.
On Tuesday after the earnings announcement, shares closed at $48.41, down 2.15 percent. The price on Tuesday rose 3.28 percent in after-hours trading.
(Homepage photo and logo courtesy of Electronic Arts.)