The violin teacher asked, "Do you want to do this anymore?"
"No," the five-year-old boy responded flatly.
At such a young age, Tim Kawakami wasn't going to live his life quietly. This was just the beginning of his sportswriter's voice.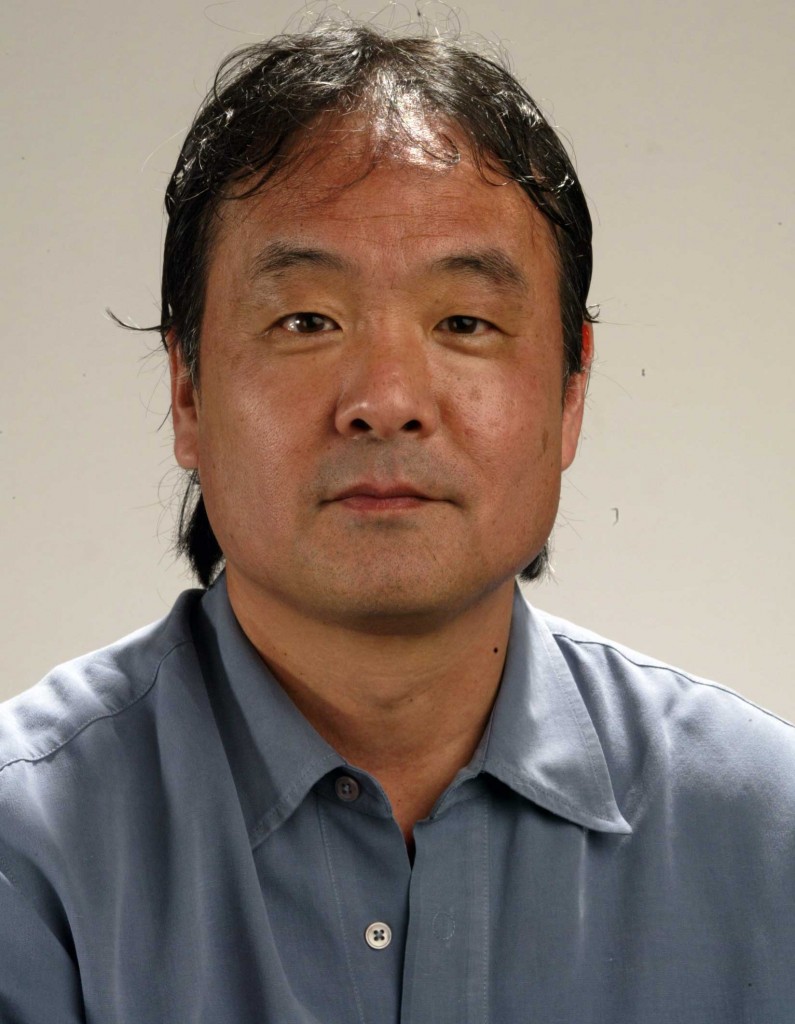 To his peers, Kawakami, 49, San Jose Mercury News sports columnist, is known as the guy at the press conference who asks the hard questions. For 30 years, the old-school Philadelphia-trained journalist is absolutely unafraid to tell his readers (and Jim Harbaugh) what he thinks in his columns to expose the misleading realities. In 2013, his dogged reporting earned him California Sportswriter of the Year.
He says he believes in respect, pride and the truth.
"There are some columnists that write things for a reaction, but they don't necessarily believe them," San Francisco Chronicle sports columnist and former colleague Ann Killion said. "I don't think Tim really does that."
Growing up, Kawakami and his oldest brother and chore buddy, Paul, always argued about sports. They didn't lack self-confidence. "Clearly communicating your beliefs was important," Paul said of their upbringing.
Journalism has been in the family's blood. His grandfather owned The New World-Sun, a San Francisco Japanese-language newspaper. His uncle also wrote for the publication.
Out of the four boys, Paul and Tim both shared a passion for writing. Paul gave up that when he enrolled in law school. Years later, when Tim was applying to colleges, Paul convinced his little brother to pursue his dream of journalism. Kawakami attended Northwestern University "on a whim."
At The Daily Northwestern, Kawakami explored different beats covering campus fraternities to politics. However, he soon recognized the livelier sports section. When Kawakami was young, he lived in Oakland and cheered for the colorful Raiders in the 1970s when they won six American Football League division titles. His family moved to Burlingame and then he followed the struggling 49ers. Above all, the Giants was the team he cared about most since baseball was the sport of his childhood. He was already immersed in the conversation.
"I didn't have to do the research," he said. "I was already thinking about it anyway."
It was when Kawakami wasn't covering sports when he realized that was his calling. "In sports, the guys were always having a ball," he said.
In (covering) sports, the guys were always having a ball.
During his senior year, his internship at the Philadelphia Daily News covering the Philadelphia Eagles served as his training ground. "You never want to be irrelevant or bad, and definitely if you're bad, you'll become irrelevant," Kawakami said of the vibrant yet ruthless sports atmosphere.
Kawakami didn't want to sink before even starting his career. He learned how to be aggressive and readable.
He aspired to imitate San Francisco Chronicle sports columnist Herb Caen's "zippy and quick" writing style. He also admired Chicago Sun-Times sports columnist Mike Royko. "It was an 800-word journey and you'd remember every word of it," Kawakami said. Both journalists represented the voice of their city.
"There's not many fluffy features," Comcast SportsNet Bay Area sports columnist Ray Ratto said of Kawakami's columns. "He's sort of a Rottweiler in training."
At the Los Angeles Times, Kawakami covered the Lakers' beat during the Kobe-Shaq era. He worked 145 out of 147 days until the championship. "It was intoxicating because it was so important," he said. "But it was incredibly wearing."
The burnt-out Kawakami had his eyes set on becoming a columnist.
"At the beat, I was already writing as a columnist," he said. "I had a clear point of view." He wrote with wit, elegance and style.
In 2000, there was an opening as a sports columnist at the Los Angeles Times, but his colleague T.J. Simers got the job. Kawakami returned to his hometown writing the page-2 column for the San Jose Mercury News.
Over the years, Kawakami became one of the early digital media pioneers extending his reach through Tim's Talking Points blog in 2006, Twitter account in 2009, and "The TK Show" podcast series this February. He has more than 57,000 Twitter followers. Now, he is everywhere.
His dogged voice can easily be recognized. "While 20 of him in a room could be really overbearing one of them is very refreshing," Ratto said.
At Jim Tomsula's first public interview session as 49ers head coach, Kawakami asked him: "I assumed you didn't miss throughout the season the reports that Jim Harbaugh was on his way out, that he had lost the locker room and also reports that you were in line maybe to be the next coach … Do you think they destabilized the team and this season and what did that do to your relationship with Jim Harbaugh?"
"It's a good way to figure out who knows what he or she is doing and who doesn't," Kawakami said of his direct questioning.
Kawakami doesn't take cheap shots. He wants to know the essence of the story. "If their decisions shape a team and lead to success or failure, then what drives them to think the way they think and act the way they act?," he asks himself.
"I think readers would like to know that. I know I always want to know that — whether I'm writing a column or just watching a game on TV," he said.
Killion admires Kawakami's ability to quickly recognize and understand where the friction is and its source. "Sometimes, I'm a step or two behind," she said.
"I'm not throwing people under the bus because it's fun," Kawakami said.
He takes the time to understand his sources' motivations and listens to both sides. "He has strong opinions about things, but he doesn't hold on to them as a gospel," Ratto said. The people who have the most trouble with him are the ones who don't engage with him.
Early on, when Joe Lacob bought the Golden State Warriors, Kawakami was one of his toughest critics. However, Kawakami always reached out to Lacob to give him a chance to express his point of view. "The first year I made some big mistakes. [In regards to local columnist] Tim Kawakami early on, and now I've managed to get that all on the right side," Lacob said in a Sports Illustrated interview. They eventually gained an understanding that they're both on this up-and-down ride together. The mutual respect was clear when Kawakami introduced Lacob as his fifth podcast guest.
"It's not a buddy-buddy relationship," Kawakami reassured. "It's understanding the relationship."
Many accuse Kawakami's column as a ploy or a formula to evoke a response. Perhaps the most notable instance is when Raiders' executive, John Herrera, confronted Kawakami at a press conference in 2008. Herrera towered over the 5-foot-7 sports columnist. Kawakami calmly folded his arms behind his back and maintained a tall chest while Herrera screamed at him.
"Get your facts straight!" Herrera yelled, pointing his finger in Kawakami's face. "You built a whole column on lies!"
The room quickly became silent and five cameras focused on Herrera and Kawakami.
Raiders head coach, Lane Kiffin, walked by smiling as the seething Herrera concluded the conference and continued pacing around Kawakami. A day later, Kiffin called Kawakami to apologize.
"What am I supposed to do?" Kawakami said defending his beliefs. "Look as stupid as them?"
Herrera was fired eight days later.
Kawakami gets paid for his columns, but the blog has taken over his life.
His colleagues admire his determination to reach across platforms to connect with his evolving readers. "It's hard to push through those walls when editors are heading in a different direction," San Jose Mercury News sports columnist Mark Purdy said. "He developed his own little kiosk of sports columns."
Twitter allows Kawakami to reveal his free-flow thoughts that sometimes is the genesis for his columns. He wants to join the conversation. "I love that I'm old media," he said. "I can play that game." His Twitter feed consists of back-and-forth wars with fans. "Now with social media, they can shout at me," Kawakami said. He can instantly recognize if his content is engaging.
No matter what media outlet he uses, Kawakami will continue to write with conviction and be a voice that people need to read to understand the larger picture. "He pisses people off," Killion said. "Because he's a truth teller."
CORRECTION – Editor's Note (4/20/2015): In this story originally published April 20, 2015, Peninsula Press misstated Tim Kawakami's age. He is 49, not 50. A corrected story appears above.