Netflix is continuing its push into original programming with independent and documentary films — like "Virunga," which was up for an Oscar on Feb. 22 — and is receiving accolades alongside original television series like "House of Cards" and "Orange is the New Black".
"Virunga," which was nominated in the documentary feature category, chronicles the attempt to save the last remaining mountain gorillas in the Democratic Republic of the Congo.
The film, directed by Orlando von Einsiedel, premiered at Tribeca Film Festival in April 2014 and won 23 international film awards. Netflix owns the exclusive rights to the film, according to The New York Times, which also reported last year that the company is pushing for more cause-related documentaries.
In 2015, Netflix will triple the hours of original programming it released in 2014 and will spend a projected $3 billion on content licensing.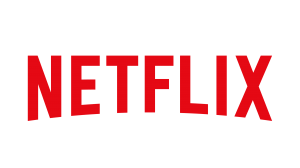 "We have been trying to increase our access to new films," said Netflix Chief Communications Officer Jonathan Friedland. "Our belief is that the whole system is incredibly antiquated and we should be focusing on getting movies to people as quickly as possible."
At Sundance in January, Netflix premiered its first original documentary, "What Happened, Miss Simone," which details the life of legendary singer and civil rights activist Nina Simone.
While the Internet streaming company has purchased the distribution rights to other documentaries like "Mitt," about Mitt Romney's presidential aspirations, and "The Square," about the Egyptian Revolution of 2011, "What Happened, Miss Simone?" is the first originally produced documentary Netflix has been involved with since its inception in 1997.
Netflix does not release information about what its viewers are watching or the cost-efficiency of documentaries and indies, but the company has said it is committed to maintaining a large portfolio of content that appeals to diverse subscriber tastes.
"We have long supported indie film and docs dating back to when we were mainly in the DVD business," Friedland said. "People who love documentaries really love docs and they tend to be very loyal to places that program effectively to them."
The company financed "What Happened, Miss Simone?" in its entirety after seeing an eight-minute teaser, leaving the creative decisions up to the documentary's director, Liz Garbus.
"They weren't really intrusive at all," said first-time producer Jayson Jackson, who previously produced theater on Broadway and worked in the music business. "They wrote the check and they let Liz do her thing."
Jackson said that on the business side of film, Netflix functions more like a studio. Because it is so difficult to find funding for documentaries, regardless of the subject or topic, Jackson was thrilled by Netflix's interest, he said. He considers the company "a vanguard in this space."
"Judging the early success we've had, particularly at Sundance, with opening the festival, I think they'll be encouraged to move forward and do more documentary," Jackson said. "They've been a real boon to creativity and content makers."
"What Happened, Miss Simone?" will premiere on Netflix globally in June of this year. Since the Sundance premiere, it has received positive reviews; The Hollywood Reporter compared the bio-doc to a "well-mastered greatest hits album," and other reviews highlighted the electrifying quality to Nina Simone's complex story.
Deadline, a Hollywood and media news site, reported in January that Netflix has closed a four-film deal with Mark and Jay Duplass, a prolific team of brothers famous in the independent film circuit and who had their hands in four major Sundance 2015 premieres.
In an interview with Variety at Sundance last year, Mark Duplass said: "The most important part of making a movie is making sure that film streams on Netflix."
"My first movie made a grand total of $220,000 in theaters but about 5 million people have seen it on Netflix because they can click on it and they can try it out," he said. "And so I really recommend to get your … movie on Netflix. It made my career."
Other young filmmakers feel similarly. For 22-year-old Lucas Benitez, a filmmaker who attended Sundance this January, Netflix offers a compelling opportunity for indies.
"If independents can't get wide screen distribution," he said, "Netflix is a good alternative option."
Dillon Kinkead, 23, a cinematographer and director based in Los Angeles who also attended Sundance, paid his first bill as a young adult to Netflix.
"The first thing I got when I got a job was a Netflix account," he said. "I was 18, I didn't have a car, I didn't have to pay rent or anything so Netflix really made more sense."
While some welcome Netflix and other Internet streaming companies like Amazon for ushering in a new age of filmmaking, Kinkead was also quick to note the downside.
"It's kind of like a double-edged sword," he said. "It helps by getting more indie films out there, but that means there are a lot more indie films out there, and you won't get as noticed. It's a bigger pond."
While filmmakers and festival-goers hailed Internet streaming companies as a force in independent film, traditional distributors left the festival with the highest profile titles in their portfolios.
The only film Netflix acquired was documentary "Hot Girls Wanted," which focuses on the young women who make their careers in the porn industry. While Netflix bid $5 million for comedy "The Bronze," the distribution rights went to Relativity Media, which can offer the wide theatrical release that Netflix can't.
In a video interview with Deadline, Netflix's Chief Content Officer Ted Sarandos said that Netflix's role is as a new type of distributor, even though the company will release at least one feature-length film in theaters this year. "There's nothing about any of my positions or any of my thinking that is anti-theaters at all — it's just pro-movies," he said.
Sarandos said he is worried that television is supplanting film within American culture.
"The reason I think television has taken hold is the distribution model for television is fantastic. The day it's on television — if you missed it, you have all these different ways that you can jump in," he said. "Versus if you missed a run in a theater, or worse, if you don't live anywhere near a theater showing that movie, now you're going to have to wait a year, two years, three years to see the movie."
Sarandos mentioned that a third of all content watched on Netflix is film, which makes it a high priority for the company.
Netflix films have done well on the award circuit, garnering 45 Emmy, 10 Golden Globe and two Academy Award nominations since the company first launched original programming in 2012.
Homepage photo and logo courtesy of Netflix.