San Mateo County and the California Coastal Conservancy are teaming up to complete a 20-month assessment that will identify areas in the county most vulnerable to sea level rise.
The Coastal Conservancy, a state agency founded to protect and restore the coastline, granted $220,000 to San Mateo County in late January to hire a "climate resiliency specialist" for San Mateo's Office of Sustainability who will work directly with the Coastal Conservancy in conducting the vulnerability assessment. Another $280,000 has been budgeted to hire an outside consulting firm for the project. The Coastal Conservancy is receiving proposals to do the assessment through March 6.
The project has support from federal, state and local elected officials, including Congresswoman Jackie Speier (D-San Francisco/San Mateo/Redwood City).
"The assessment will be an early step in San Mateo County's emerging, coordinated effort to identify threats to life and property from sea level rise, and to create a countywide plan to address these threats," Speier wrote in a letter to Coastal Conservancy Board Chair Douglas Bosco.
The assessment will identify and map "assets" — infrastructure, natural habitats, neighborhoods — that are most vulnerable to sea level rise in the region on both the shoreline adjacent to the San Francisco Bay and ocean coastline north of Half Moon Bay. The hope is to have a completed assessment by December 2016.
San Mateo will be 'the hardest hit county' in the nine-county Bay Area by sea level rise, and 'one of the hardest hit in the entire state.'
San Mateo will be "the hardest hit county" in the nine-county Bay Area by sea level rise, and "one of the hardest hit in the entire state," said Kelly Malinowski, project manager for the San Mateo region of the Coastal Conservancy.
"The goal is to support San Mateo County in planning for climate change, and identifying their vulnerabilities so that they can plan for adaptation strategies and eventually have a more resilient shoreline and a more resilient coastline," she added.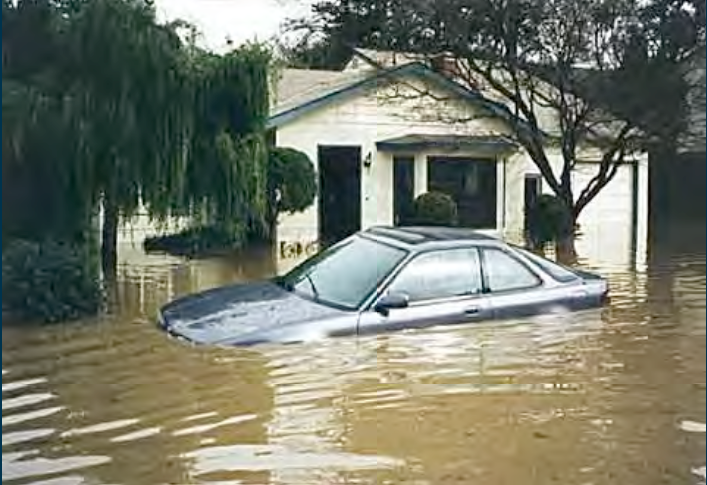 Steve Palumbi, a professor of coastal marine ecology at Stanford University, said high tides will inflict more damage on low-lying areas like San Mateo County as sea level rises in the next century. "It will be those periods of high rain, storms and high tides all at once that will be the first problems," he said.
According to a study conducted in June 2014 by The National Oceanic and Atmospheric Administration (NOAA) and Climate Central, a nonprofit organization of scientists and journalists that report on climate change, by 2100, sea level will rise by 2.9 feet, with at least one flood exceeding six feet. In San Mateo County, 107,716 people — or 15 percent of the total population — are living below a five-foot sea rise point, which puts them at a high probability of flood risk within the century.
Areas in the county are already exposed to potential damages from extreme storm events. When it comes to replacement costs, the county is sandwiched between a possible $23 billion worth of infrastructural repairs on the bay shoreline, and $910 million worth on the ocean coastline, the Coastal Conservancy estimates.
Conducting a vulnerability assessment is the easy part, scientists say. The hard part is finding effective safety measures or "adaptation strategies" to deal with the problem.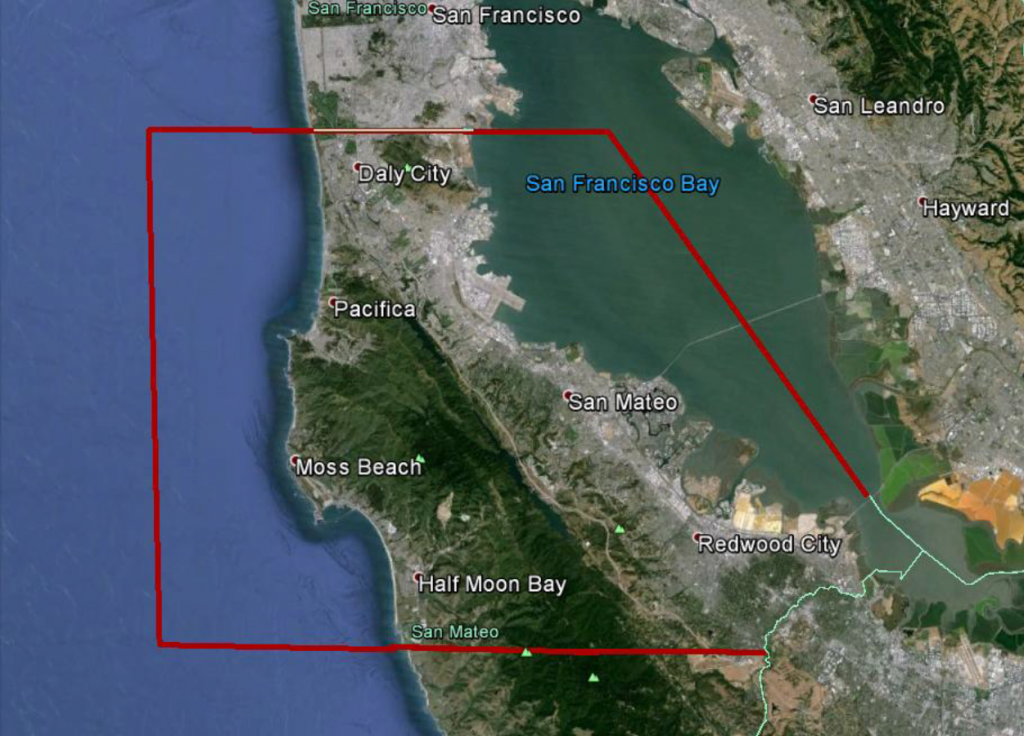 "The impacts of sea level rise on coastal communities are fairly well understood, including increased exposure to flooding, storm surge, waves and erosion. Nationwide, many stakeholders continue to wrestle with how to adapt to sea level rise where 'road-tested' leading practices and strategies remain elusive," said Meg Caldwell, director of Stanford's Center for Ocean Solutions and a former chair of the California Coastal Commission, a government agency that regulates usage and protection of the California coastline.
Paying for any measures to deal with the sea rise could be a challenge.
"This is the first phase … A huge barrier to planning for climate change is funding. I don't know if we will necessarily fund phase two," Malinowski said.
East Palo Alto is an example of a regional town on the Bay that may be inadequately prepared to deal with the threat of sea level rise. But local officials say the answer has to come from regional authorities.
"Residents are going to be taken care of in case of an emergency, which can come from a flood or earthquake or any natural disaster," said East Palo Alto Mayor Lisa Yarbrough-Gauthier. There has to be a "regional solution to climate change."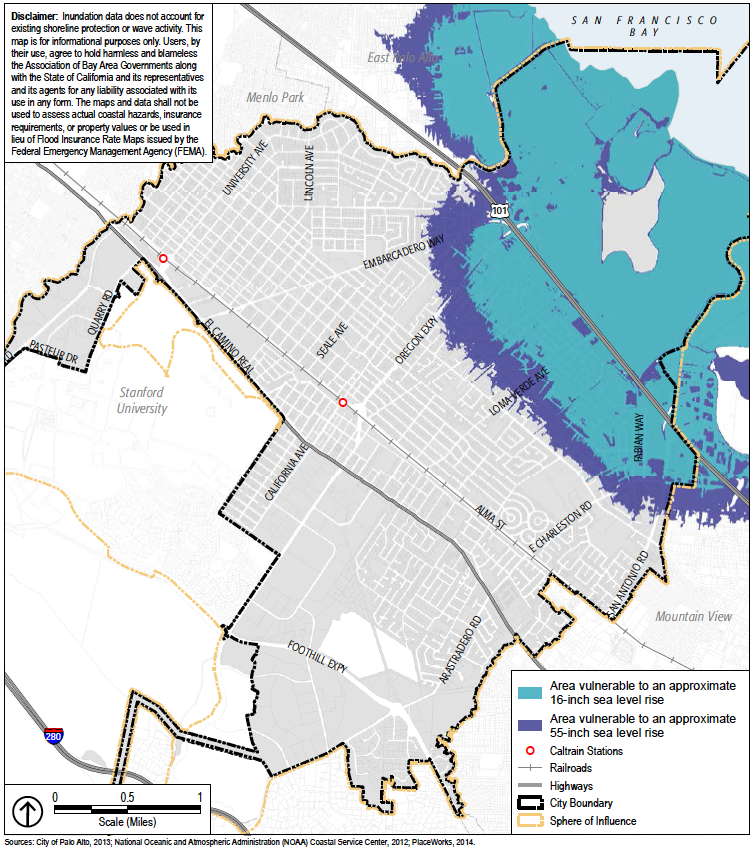 Oscar Renteria, 19, lives in a single-bedroom apartment with six other family members in East Palo Alto. His home is likely to see flooding in the next century, according to the study.
"We don't have nothing to be prepared for a flood. We have no secret hiding spots to put food. We just live. If it happens, it happens," Renteria said.
According to Yarbrough-Gauthier, part of preparing the community for climate change is educating citizens about what to expect.
"We could do a better job of sharing that information, relaying that information to the public, the potential damages of climate change," Yarbrough-Gauthier said.
As part of the assessment, San Mateo County and The Coastal Conservancy will hold community outreach meetings to inform the public on how to best prepare for sea level rise, but not until the Coastal Conservancy has identified solutions. The dates for those meetings have not been set.
"A lot of times with climate change planning you don't want to involve everyday folks, the actual community, until you have a solution because people get really, really afraid," Malinowski said.
With backing from public officials, community organizations and citizens, stakeholders remain confident those solutions will be funded.
"We're optimistic about it … I think by the end of 2016 the county will have some solutions," Malinowski said.
Homepage image courtesy of Amit Patel on Flickr via Creative Commons.