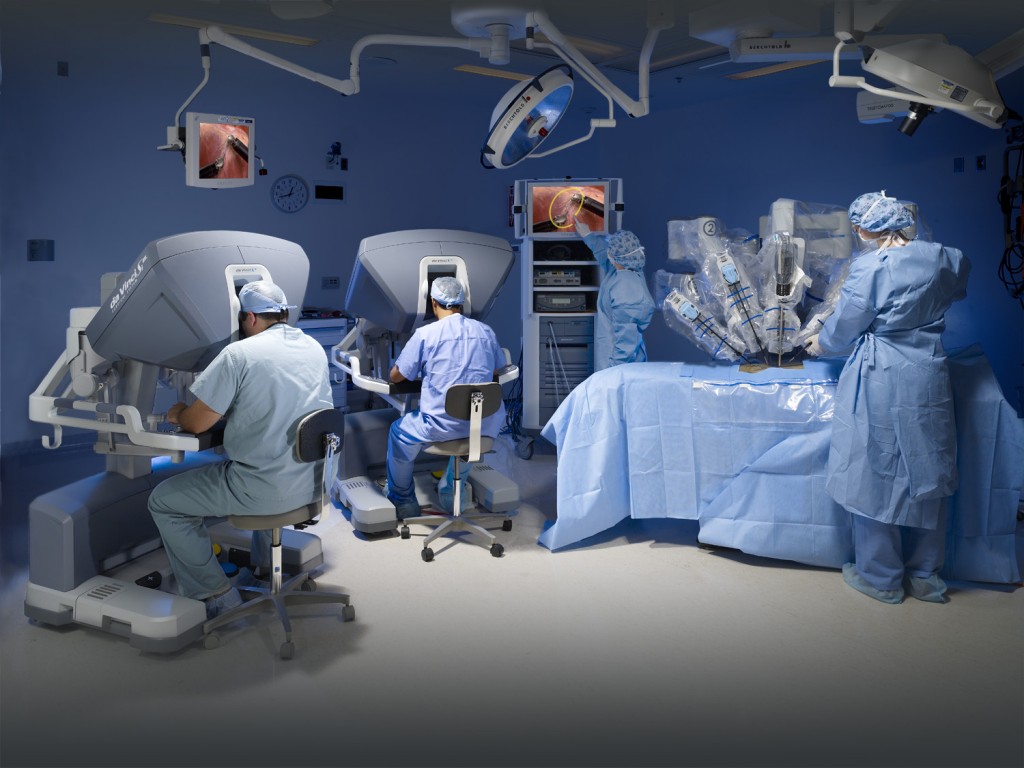 Shares of Intuitive Surgical Inc., (NASDAQ: ISRG) the manufacturer of robot-assisted surgical systems, dropped Tuesday following the company's Thursday report of lower profits for the fourth quarter of 2014.
The maker of the da Vinci surgical robots posted fourth-quarter GAAP net income of $146.8 million, down about 12 percent from $166.2 year-over-year. Earnings per share came in at $3.94. Adjusting for stock-based compensation and other items, the company reported fourth quarter earnings of $4.92, beating a Thomson Reuters analysts' consensus of $4.38.
The Sunnyvale, Calif., company reported $604.7 million in total revenue, up about 5 percent compared to $576.2 million a year earlier.
"2014 has been a year of transition for Intuitive with macroeconomic uncertainty at the start of the year giving way to improving performance as the year progressed," said Intuitive Surgical President and Chief Executive Officer Gary Guthart in the earnings call last Thursday. "The organization has responded well in the year with solid procedure performance and a strong launch of our newest generation da Vinci platform."
In the fourth quarter of 2014, the company placed 137 systems, on a par with the number placed a year earlier, an indication that an earlier slowdown in systems sales is stabilizing, analysts said. The company had the weakest first quarter in 2014 due to excise taxes on medical devices and the increase in high-deductible insurance plans that came with the Affordable Care Act.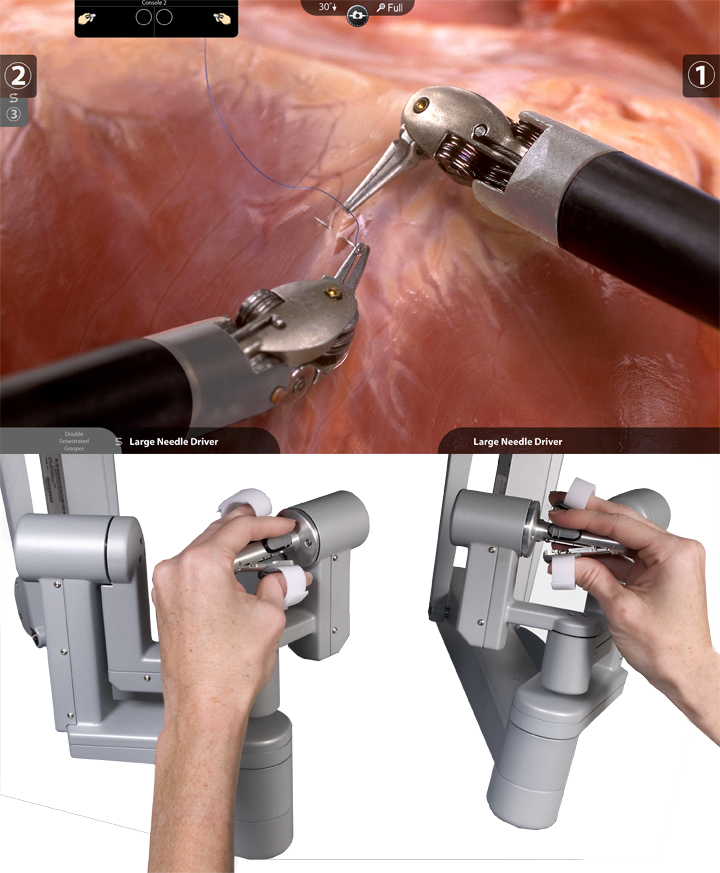 In April 2014, Intuitive Surgical launched its newest surgical system da Vinci Xi. The company placed 97 systems in the fourth quarter, compared to 59 in the third and 50 in the second quarter.
Compared to previous da Vinci systems, the Xi is easier to use. It has improved multi-quadrant access to the body, the ability to move an endoscope between robotic arms, and increased range of motion and reach.
Worldwide, da Vinci procedures grew about 10 percent year-over-year, with U.S. procedures growing approximately 8 percent and international procedures growing approximately 21 percent. The company said it expected also procedure volumes to grow by 7 percent to 10 percent in 2015.
In the fourth quarter, Intuitive Surgical launched its Single-Site Wristed Needle Driver instrument. Quarterly instrument and accessory revenue increased by approximately 5 percent to $281 million compared with $268 million for the fourth quarter of 2013.
"The company's margin was on the lower end of expectations, and this will likely be the case in 2015 as currency is a particular headwind here," Morningstar analyst Alex Morozov wrote in a new note.
Morozov said he expected Xi's adoption will help reverse Intuitive Surgical's margin declines at some point, but wrote that the company's fourth quarter gross margin was likely to be indicative of 2015 performance.
Looking ahead to 2015, Intuitive Surgical announced plans to expand into international markets with an emphasis on Asia and Europe. Guthart said on the call that while there were durable long-term opportunities in international markets, he expected short-term lumpiness because of different market access requirements in different countries.
The company also announced plans to build da Vinci Sp prototypes, a single-port system that will allow its instruments to enter a single opening and reach far into the body.
Shares of Intuitive Surgical were down 2.26 percent Tuesday, closing at $509.21 at the 4 p.m. close of trading on the Nasdaq Stock Market.