With a drought continuing to punish California, cities across Santa Clara County are expanding their use of recycled water to irrigate parks. But the water-saving step may put a local icon at risk: redwood trees.
Redwoods have long been an important part of the Peninsula's identity. The City of Palo Alto is named after El Palo Alto, the ancient redwood under which the explorer Gaspar de Portola camped in 1769. Redwood City, of course, draws its name from the species. But the emphasis cities are placing on conserving water—especially during a time of drought—could threaten the species' prevalence in the area.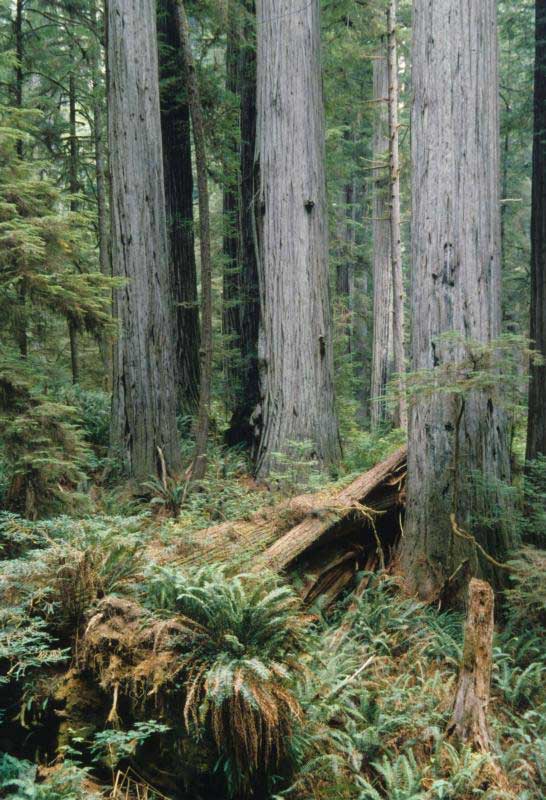 The fog-filled coastal habitats where the trees customarily grow provide them with water that has low levels of salt. The high salinity of recycled water has a deadly effect on the trees.
"We're not going to be able to irrigate parks with potable water (long term), and the redwoods can't survive without water," said Nelda Matheny, an arborist who consults with local cities on recycled water irrigation projects. "In one way or another, redwoods are going to fade from our Bay Area landscapes."
In Mountain View, about 150 redwood trees—around half of the redwoods the city has been irrigating with recycled water for the past four years—have seen 10 to 40 percent of their leaves die, said Bruce Hurlburt, the city's parks manager.
If Mountain View continues irrigating parks with recycled water, we "would have to be ready to lose a number of redwoods," said Catherine Martineau, director of the Palo Alto-based tree advocacy group Canopy. "Although they're doing everything they can to improve the quality of the water in terms of its salinity, it's still too high to apply to trees."
Palo Alto has had a different experience. Though none of the parks the city irrigates with recycled water contain redwood trees, city workers have been applying recycled water to a small stand of redwoods on a test plot for a few years.
The redwoods irrigated with recycled water look as healthy as adjacent redwoods the city irrigates with drinking water, says Phil Bobel, Palo Alto's assistant director of public works. High soil quality and high water tables can be factors in helping redwoods grow well when watered with recycled water, said Paul Heiple, a California Native Plant Society representative. If either of these conditions exist at the test plot, they could be helping the redwoods thrive.
The experiment comes as Palo Alto is working on a plan to irrigate the Stanford Research Park, which contains redwood trees, with recycled water starting as early as 2019.
Mountain View could try a number of solutions to restore its redwoods' health, experts say.
The city is working with Palo Alto, which draws its recycled water from the same facility, to decrease salt levels 20 percent, to 600 parts per million, according to Elizabeth Flegel, Mountain View's water conservation coordinator. Another option is using Santa Clara County's new Silicon Valley Advanced Water Purification Center, which came online this summer and can reduce salt levels to 500 parts per million. But officials from both Palo Alto and Mountain View are unlikely to use the plant.
Though it's counterintuitive, they could also irrigate the trees with more recycled water, Matheny explained. Giving each tree 20 to 25 percent more water than it needs could help flush extra salt out of the soil so it doesn't accumulate and affect the trees' roots.
The city could also water the trees with drinking water occasionally, which would help flush salt out of the soil. During non-drought years, winter rains usually have this effect. But as the drought completes its third year and climate experts predict frequent California droughts in the future, it's unclear when sufficient winter rains will return.
Cities could skirt the issue entirely by building separate irrigation systems for redwoods that use drinking water, said Melissa Meeker, director of the WateReuse Association, an Alexandria, Va.-based nonprofit that advocates water recycling. But Mountain View's redwoods are spread throughout its parks, not clustered together, making such an idea untenable, officials said.
Another option is for cities to remove redwoods from its parks altogether, said Jeff Gault, operations division manager with San Ramon. San Ramon has experienced similar problems irrigating its redwoods with recycled water, and may remove them if they keep getting sicker. Palo Alto and Mountain View are already moving in that direction: both cities no longer plant redwoods in non-native habitats, a category into which most city parks fall.