Live in Peace, a nonprofit in East Palo Alto, gives kids in the area a place to practice and learn music as an after-school activity.
One of the co-founders, Justin Phipps, said the organization morphed into existence after his work with at-risk youth years ago.
"Kids will come to practice, they'll come to do homework. Even when it's not their lesson time, they'll just come — because it's like a home," Phipps said.
The modest Bell Street house in East Palo Alto welcomes about 150 students from the community. The ultimate goal of the organization is to help youth understand the scope of their potential and to give them tools to overcome whatever emotional, social or economic barriers they may face, by allowing them to talk through their problems with their peers and different members of the Live in Peace staff. Every Wednesday, the group gets together for 'Family Night,' a time for everyone involved in the organization to discuss their successes and difficulties with the support of the community surrounding them.
A Live in Peace success story is that of Mario Tuifua, who is a junior in high school. He began the program five years ago when he was in the sixth grade.
"I feel like if I didn't have music … I would be a whole different person," Tuifua said. "I probably would be depressed. But I found music and it made me more of a leader."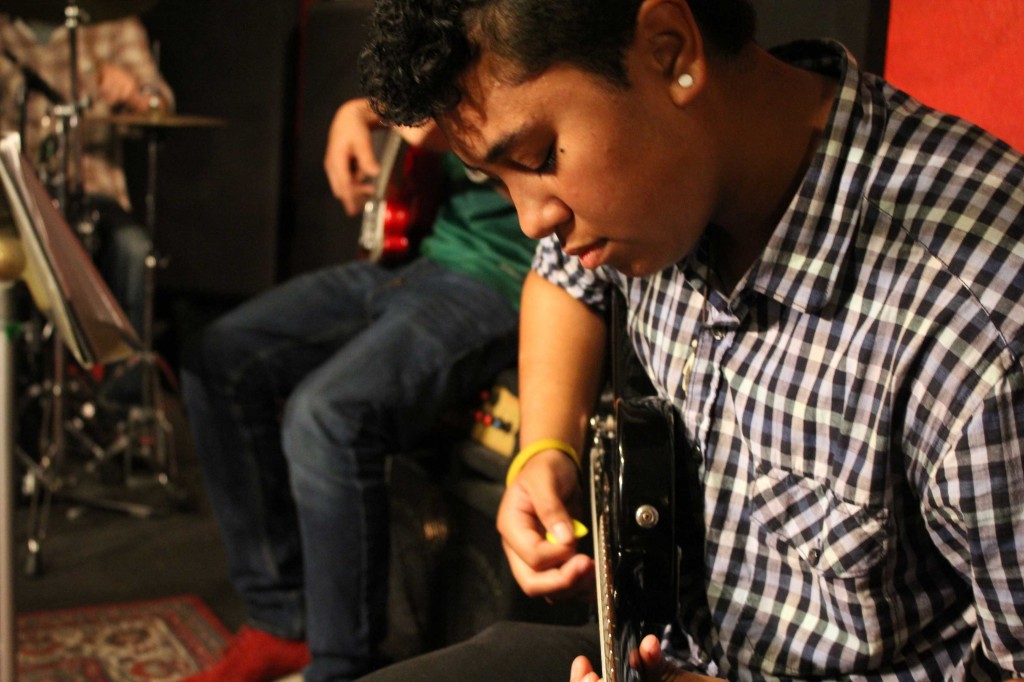 Tuifua comes in to the Live in Peace house most days of the week to practice or teach his peers the guitar, one of the many instruments at which he excels. Being an exceptional student, Tuifua has transitioned into teaching some of the younger kids as well.
One of the newest endeavors of Live in Peace is a project called 'StreetCode Academy' which will teach students how to code and learn other skills necessary to work for some of the top tech companies in the area.
The focus of StreetCode Academy is to teach kids who grew up in the backyard of Google and other powerhouses the expertise necessary for them to continue to work in the area in which they grew up. Phipps has high hopes not just for his students to learn the skill-set necessary to work in tech, but also to be able to build something even more extraordinary.
"There are kids walking around just incredibly gifted in whatever kinds of areas, but until they're given the opportunity to tap into those gifts they just won't know those gifts exist," Phipps said.