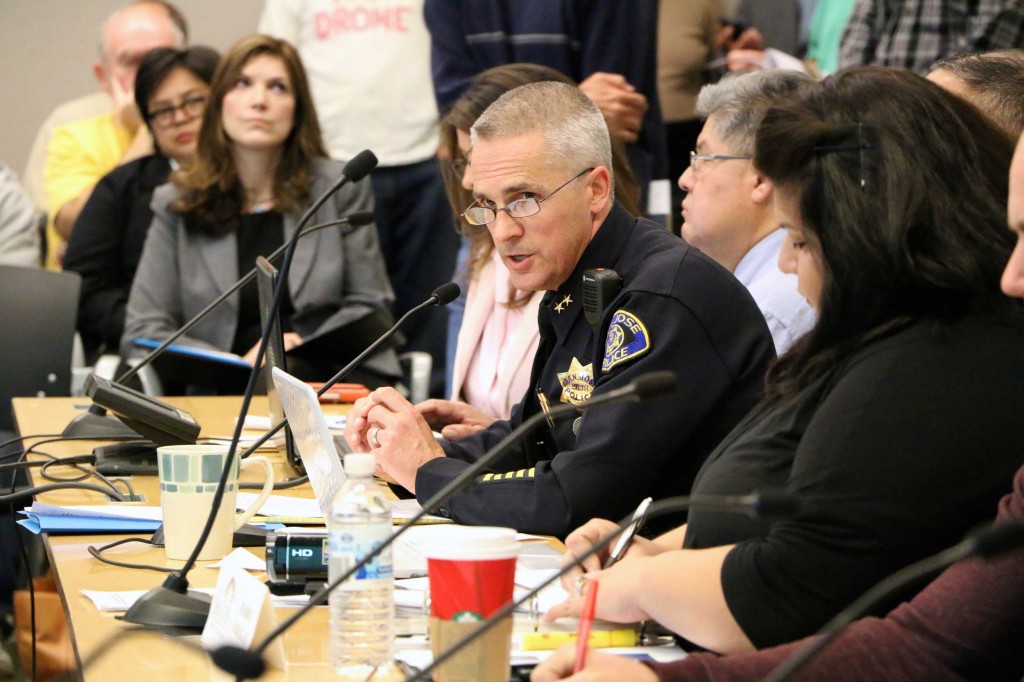 San Jose police have apologized for not seeking community input before acquiring a drone in January.
After quietly purchasing what's believed to be the first police drone in the Bay Area without seeking community input, Deputy Chief Dave Hober said the San Jose Police Department aimed to engage in a more transparent discussion about its new equipment at a neighborhood commission meeting at City Hall Wednesday.
Hober apologized to about 50 concerned community members about the lack of transparency. The purchase was an agenda item at a November City Council meeting but the police hadn't sought public discussion.
Hober said the unmanned aerial system hadn't been used since it was acquired in January and explained that its primary use wouldn't be for surveillance but would "provide another tool for bomb technicians to utilize when dealing with suspicious items."
The $6,965 drone weighs one-and-a-half pounds and measures three-feet wide and one-and-a-half feet tall. An attached GoPro camera provides downlinked video footage, and the drone has a limited flying time of approximately 15 to 20 minutes, controlled by manual radio controls, Hober said.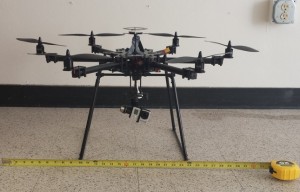 Community members' responses were mixed.
District 10 Commissioner Nick Labosky said that while he could see how helpful cameras may be to law enforcement, there has to be more transparency. "You have to do more than the outreach you're describing, perhaps a demonstration out in the community."
Sameena Usman from the Council on American-Islamic Relations, an advocacy group, seemed concerned about drones being used for surveillance on specific groups within the community, citing a New York Police Department incident where Usman said the police was using remote-operated cameras for surveillance on the Muslim community.
"We just have to make sure that if indeed the drone is kept, we have these policies in place to ensure that it would not be used to single out particular communities," she said.
Charlotte Casey from the San Jose Peace and Justice Center — a South Bay activist group concerned with peace and justice issues — handed a petition to Hober with more than 1,600 signatures insisting that the surveillance drone "be sent back." Casey said owning a drone is a distancing technology in a society where the community hopes to build closer ties with the police.
"Police are there to protect and serve, not to spy on us," she said.
The San Jose police department has planned another meeting for Dec. 6 to solicit more community input.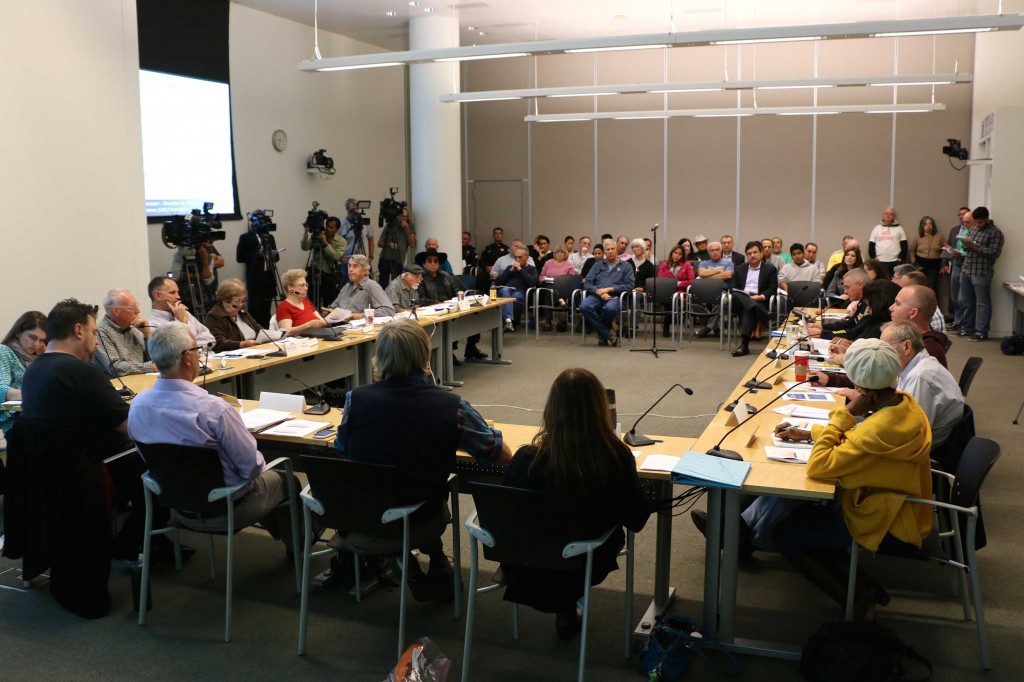 Community voices from the meeting:
[ubergrid id=2095]